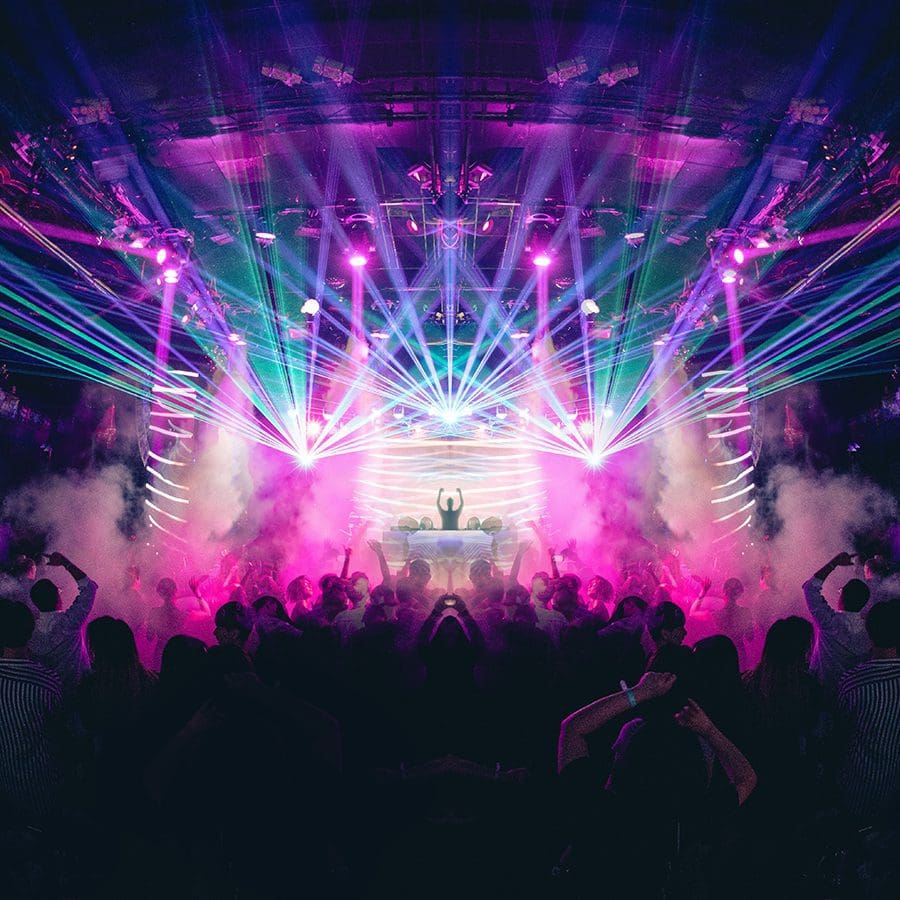 There's nothing quite like attending a concert
And you don't have to travel to Tampa or Orlando to experience the euphoria of a live performance by a renowned artist. Rock 'n' roll and country music legends—as well as two tribute bands—are performing in Lake, Sumter, and Marion counties in upcoming months. Mark your calendar and don't miss these spectacular performances:
1 | Beatles Tribute
February 5 at 7:30pm | Orange Blossom Opry, Weirsdale
The Beatles sold 600 million records and are the only band to have 21 singles reach No. 1 on the Billboard Hot 100. No wonder Beatlemania never dies. The Beatles remain fabulous four-ever thanks to tribute bands dedicated to recreating the music that changed the world. Relive timeless tunes like "Let It Be," "A Hard Day's Night," "Ticket to Ride," and "I Want to Hold Your Hand" with The Return tribute band. 
2 | Randy Bachman
February 18 at 7pm | The Sharon, The Villages
Randy Bachman is one of the greatest rock legends of our time. Randy, who was a member of two great rock bands—The Guess Who and Bachman-Turner Overdrive—has won more than 120 platinum, gold, and silver album/singles awards. His famous songs include "American Woman," "Takin' Care of Business," and "These Eyes." On this night, a visual backdrop illustrating Randy's rock 'n' roll journey will accompany each song. He will also share the stage with his son Tal, who will explain what it was like growing up the son of a rock star.
3 | Emmylou Harris
February 19 at 7pm | The Sharon, The Villages
Emmylou Harris, a 12-time Grammy winner and Country Music Hall of Fame inductee, is coming to The Villages. The country music legend is known for hits such as "Sweet Dreams," "Together Again," "Bang the Drum Slowly," and "Beneath Still Waters." Emmylou earned a Grammy Lifetime Achievement award in 2018 and has sold more than 15 million records. 
4 | The Beach Boys
February 23 at 4pm and 7pm | The Sharon, The Villages
Life's a beach. At least it has been for The Beach Boys, whose music has become synonymous with California's laid-back, beach-focused lifestyle. You'll have "fun, fun, fun" as the band cranks out popular hits like "California Girls," "Help Me Rhonda," "Surfin' USA," and "I Get Around." The band earned four Grammy Nominations and produced four No. 1 singles. 
5 | Emmet Cahill
March 4 at 2pm and 7:30pm & March 5 at 2pm | Paul P. Williams Auditorium, Leesburg
It's a big deal when your debut album goes straight to No. 1 on the World Music Billboard Charts, Amazon Charts, and iTunes World Music. Such is the case for Emmet Cahill, Ireland's most exciting young tenor. Since signing a record deal with Sony Music in 2017, Emmet performed at a sold-out Carnegie Hall in New York City and has been compared to the legendary Irish tenor John McCormack. 
6 | The Righteous Brothers
March 10 at 7:30pm | Clermont Performing Arts Center
What's the most played song in American radio history? The answer: "You've Lost That Loving Feeling" by The Righteous Brothers. Now, you can hear Bill Medley and Bucky Heard (who replaced original member Bobby Hatfield) perform that legendary song and other hits live. They'll sing memorable songs such as "Soul and Inspiration," "Unchained Melody," "Ebb Tide," and "Rock and Roll Heaven." The Righteous Brothers were inducted into the Rock & Roll Hall of Fame in 2003, and two years later were inducted into the Vocal Group Hall of Fame.
7 | Lee Greenwood
March 11 at 2:30pm and 7 pm | Orange Blossom Opry, Weirsdale
You've undoubtedly heard Lee Greenwood's hit song, "God Bless the U.S.A." That song became the country's unofficial anthem following Operation Desert Storm in 1991, and again 10 years later following the September 11 terrorist attacks. Lee wrote the song after Soviet Union jet fighters shot down a Korean airliner, killing 269 civilian passengers, including 63 Americans. In July 2020—36 years after its release—"God Bless the U.S.A." reached No. 1 on Billboard Magazine's Digital Song Sales chart. In 1993, Gwen McLin, a former teacher at Lake-Sumter State College, co-authored a book on Lee titled "God Bless the U.S.A.: Biography of a Song." Lee, who has seven No. 1 songs, has won numerous awards, including Male Vocalist of the Year from the Academy of Country Music in 1983. In addition, the Country Music Association named him Male Vocalist of the Year in 1983 and 1984.
8 | Diamond Rio
March 25 at 2:30pm and 7pm | Orange Blossom Opry, Weirsdale
Success has shined on Diamond Rio, the Academy of Country Music's Top Vocal Group in 1991 and 1992, and the Country Music Association's Vocal Group of the Year in 1992, 1993, 1994, and 1997. The band has sold 5.5 million records in the U.S. and is famous for songs like "Meet in the Middle," "One More Day," "Live a Little Stronger," and "I Believe." 
9 | Paul Anka
March 31 at 7pm | The Sharon, The Villages
Paul Anka is the only artist in history to have a song on the Billboard charts for seven consecutive decades. You're certain to recognize some of his greatest hits, such as "Put Your Head on My Shoulder," "Diana," "My Way," and "Hello, Dolly!" Amazingly, the 81-year-old singer continues touring across the country in 2023. 
10 | Led Zeppelin Tribute
May 6 at 7:30pm | Clermont Performing Arts Center
Some cover bands sound almost as good as the original. That's true of Kashmir, touted as the most authentic representation of Led Zeppelin on the national touring scene. Led Zeppelin, a British rock band that achieved fame in the 1970s, sold an estimated 300 million records worldwide. Some of the band's most popular songs include "Stairway to Heaven," "Black Dog," "Dazed and Confused," and "Over the Hills and Far Away." Be ready to relive some of those timeless hits. 
Is there a particular subject that you would like us to write about?
Give us a shout!
Is there a particular subject that you would like us to write about?
Give us a shout!
Is there a particular subject that you would like us to write about?
Give us a shout!
Akers Media Group's James Combs has been a staff writer for several local publications since August 2000. He has had the privilege of interviewing some of Lake County's many fascinating residents—from innovative business owners to heroic war veterans—and bringing their stories to life. A resident of Lake County since 1986, James recently embarked on a journey to lead a healthier lifestyle. He has lost 60 pounds and walks nearly five miles a day. In his spare time, he enjoys target shooting, skeet shooting and watching his beloved Kentucky Wildcats!
Share This Story!