The Hit List – April 2020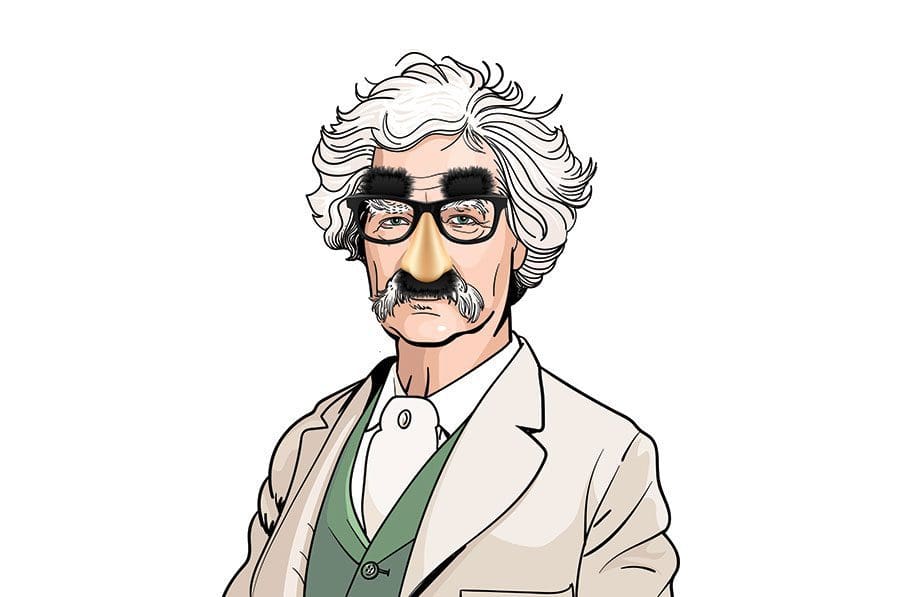 Flying high
Five Umatilla High School students recently won the state championship in the Real World Design Challenge, an engineering competition, a press release states. The students—Candice Schumaeher, Lillian Humphreys, Jazulin Wisdom, Colby Champoux and Keara Carmelia—designed a drone aircraft system that delivers packages. They will compete in the RWDC National/International Competition April 25 in Washington, D.C.
It's old but new
Check out the Rusty Truck Diner at 1800 S. Highway 27 in Clermont for breakfast, lunch and dinner buffets, including barbecue chicken, mashed red-skinned potatoes and hearty beef stew. Fans of classic cars also may get a kick out of seeing photos of classic rusted cars on the walls. 352.432.3140.

All jokes aside
Though its origins are murky, April Fools' Day has been celebrated for centuries in many cultures. American humorist Mark Twain made its meaning clear with this observation about April Fools' Day: "This is the day upon which we are reminded of what we are on the other three hundred and sixty-four."

Hot stuff
Lake County Schools is making 20 mobile hot spots available to all high schools, "leveling the playing field for all of our students in regards to access to technology," Duane Weeks, director of information and instructional technology, says in a news release. The devices provide filtered internet access, and services such as Netflix and Spotify are blocked.

On top of the world
You can get fit around the clock in Clermont. The city's first Planet Fitness opened recently at 2620 U.S. Highway 27 S. in the 56,000-square-foot Shoppes at Anderson Hill. The gym is open and staffed 24/7. 352.432.8444. planetfitness.com.

Fire up!
Paradise Grills recently celebrated a ribbon-cutting ceremony hosted by the South Lake Chamber of Commerce. The business at 17320 State Road 50, Suite 200, in Clermont specializes in outdoor kitchens, hibachis, firepits, fireplaces and tiki huts. 352.364.9255. paradisegrillsdirect.com.

Friendly reminder
April 15 remains the deadline to file individual tax returns (Form 1040) for the 2019 tax year or to request an automatic extension from the IRS. However, income tax payment deadlines for individual returns are being automatically extended until July 15 due to the coronavirus outbreak. Free self-preparation tax services are available through myfreetaxes.com or by visiting the IRS free file website at irs.gov/filing/free-file-do-your-federal-taxes-for-free.
Building a better body
Since Simon Seed was razed last fall, a new building has been taking root at South 1st and Magnolia streets in Leesburg. A large body shop is under construction on the lot between Magnolia's Oyster Bar and the Leesburg Police Department. It's one-stop service if you're in a collision: file a report with the police, get your car repaired at the shop and drown your sorrows at the bar.
Drive on in
Could the world's largest drive-in movie theater be headed to Eustis? It will if Eustis native Spencer Folmar has his way. Spencer, owner of the film company Hard Faith Inc., wants to build a multiple-screen, drive-in theater with restaurants. In March, the Eustis City Commission approved selling 71.4 acres for the proposed project, according to city records.
Breakfast of champions
Locally made bagels are available from 7am-1pm Fridays and Saturdays at Florida Citrus Tower, according to the Clermont city newsletter. Henderson Bagel Co. makes the dough, hand-forms the bagels and bakes them at a commercial kitchen. Reserve a dozen in advance at hendersonbagelcompany.com.