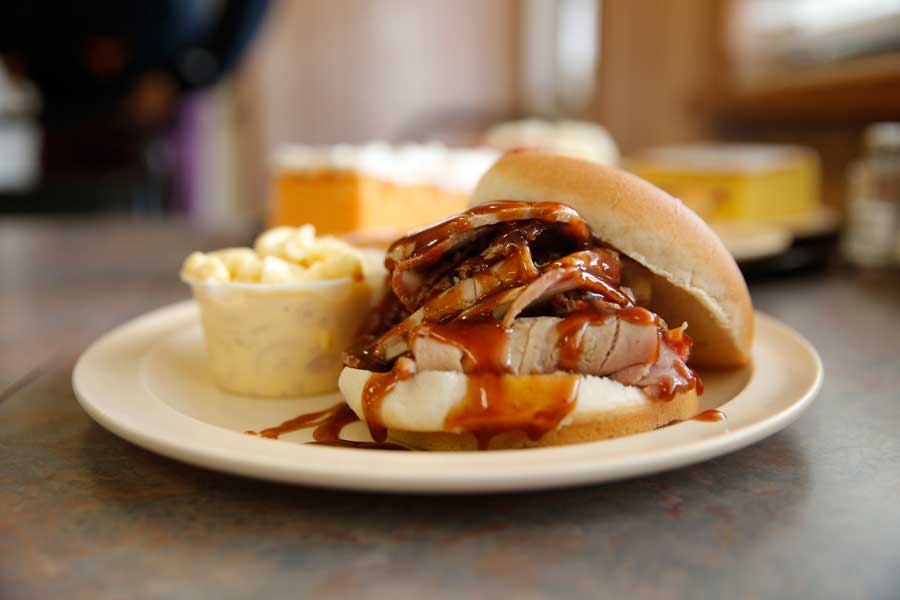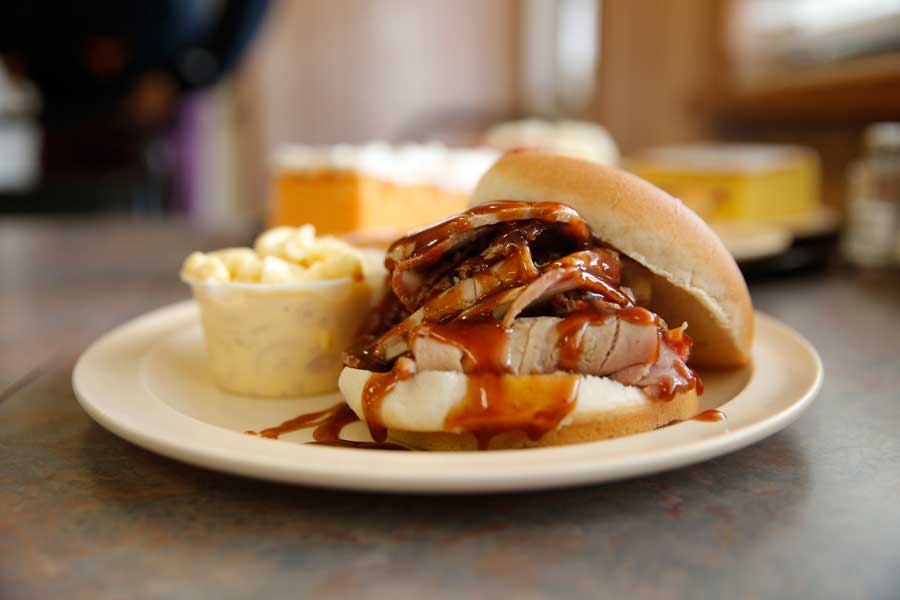 ---
photos: fred lopez
---
One-mile north of Umatilla sits Old Crow Real Pit Bar-B-Que and this eatery draws the locals. The parking lot was packed (the first sign of a great place) and the moment my friend and I walked in for lunch, we were greeted by décor reminiscent of an older relative's rural home. A mounted black crow, bass fish, and framed wall hangings of military branches decorate the print-paneled walls.
The menu reveals interesting trivia about the 30-year restaurant named after founder Herman "Sonny" Crow. He cooked many barbecues for local fundraisers before going into business. Folks called him "Old Crow," and the nickname has remained all of these years.
Home-cooked Wednesdays meals, in addition to barbecue, is one of Old Crow's specialties, so I couldn't resist ordering the special of meatloaf topped with red sauce, real mashed potatoes, gravy, fresh corn, coleslaw, and a biscuit.
The entire meal was so delicious—the kind of homemade perfection that's a real treat and restaurant rarity—and it made me think it was the kind of meal Aunt Bea would have whipped up for Andy and Opie, and a home-cooked meal that would have left the two pleading for seconds and thirds.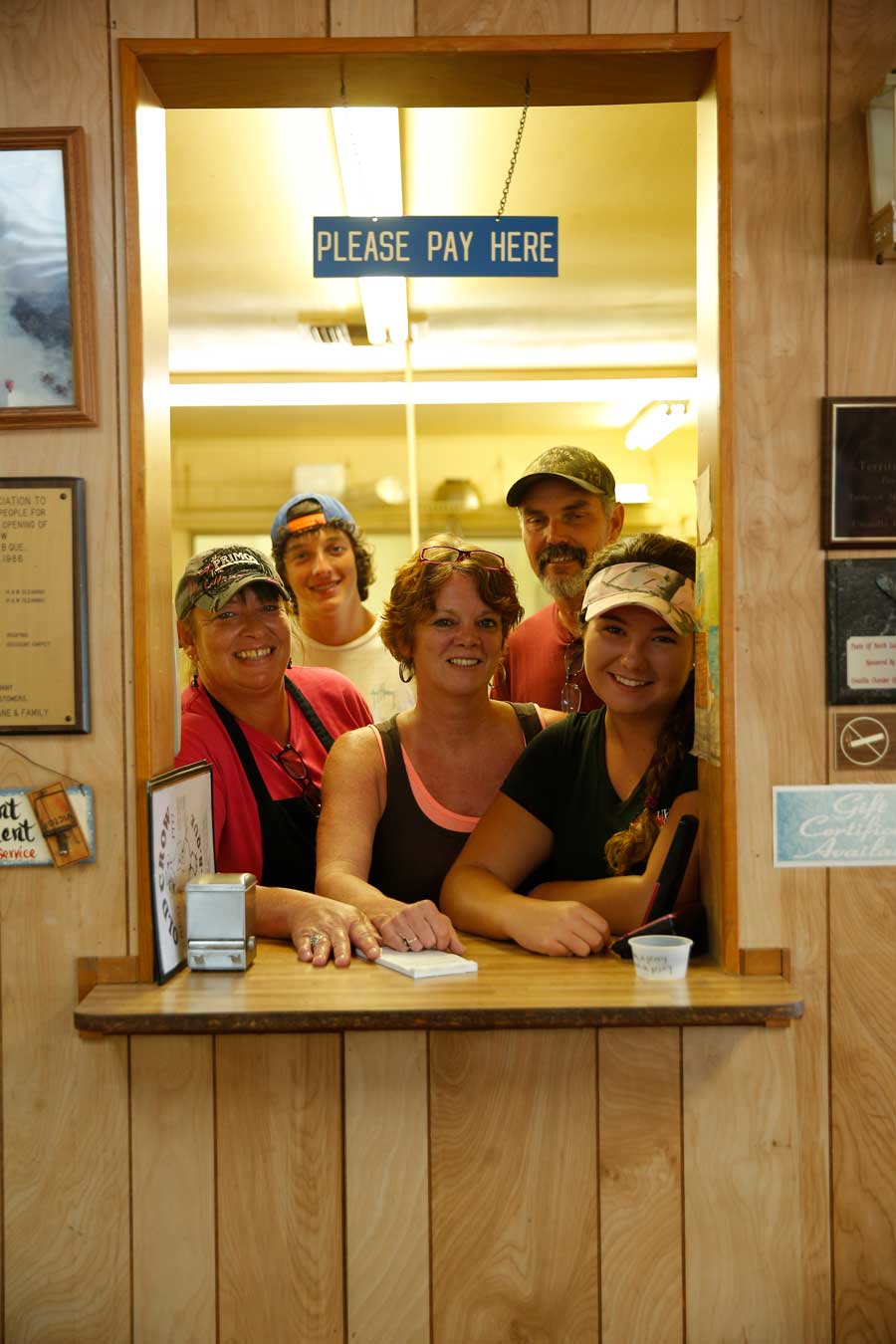 My friend raved about the pork barbecue sandwich on Texas toast, and she noted it was tender and juicy with perfect amount of added sweet barbecue sauce. She also enjoyed the homemade coleslaw and baked beans.
Diners definitely want to leave room for dessert as Old Crow's has a wonderful array of homemade sweet treats that are heavenly.
My friend and I thoroughly enjoyed the peach cobbler and red velvet cake. The cobbler was warm, delicious with the right amount of crust-to-fruit ratio, and my red velvet cake was moist with a nice cream cheese frosting with bits of chopped nuts. Both desserts were the crowning touch to a great meal.
---
Originally from Anderson, Ind., Theresa worked for The Herald-Bulletin for many years. After experiencing a winter with 53 inches of snow, her late husband asked her to get a job in Florida, and they headed south. Well known in the area, Theresa worked with The Daily Sun and The Daily Commercial prior to joining Akers.
Share This Story!