The Rose Plantation boasts early 1900's dining experience with modern flare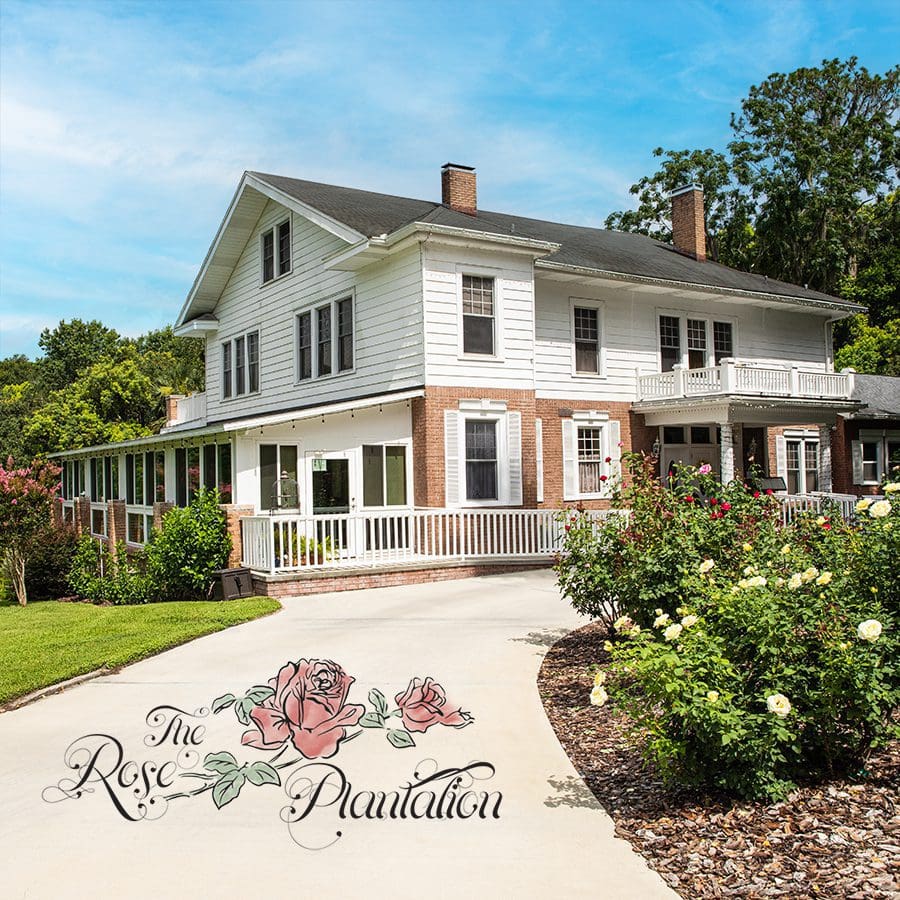 The Rose Plantation boasts early 1900's dining experience with modern flare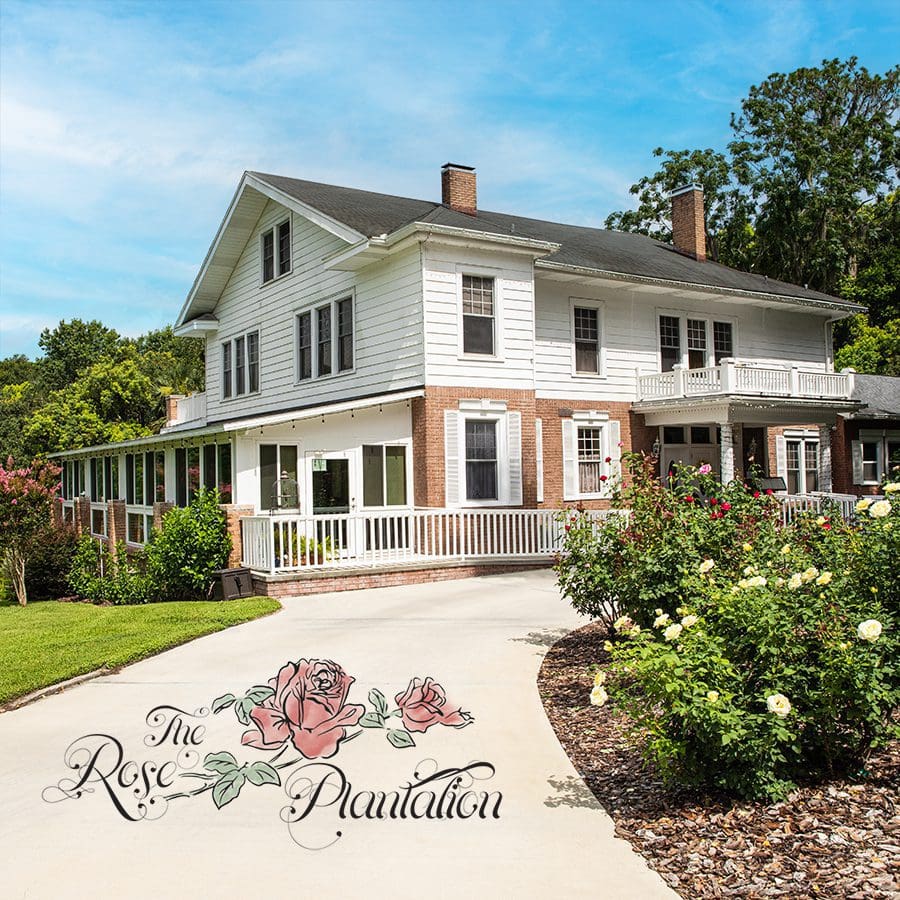 Nestled in the heart of Fruitland Park lies the charming, historic Rose Plantation, a stunning property that has been a labor of love for a couple who have worked tirelessly to preserve its beauty and heritage.
Owners David Andrews and his wife Diana initially became involved with the property in 2015 when they were approached by friends John and Judy Gibson who had an interest in developing an abandoned property in need of substantial renovation into a fine dining restaurant.
"Eventually our friends retired, and we got more involved," Dave says. "When COVID came along, we needed to focus even more on the property. Even now, there are still projects in the works, like adding an upstairs dining area."
Originally from Maine, Dave is an Air Force veteran who moved around frequently, living in six different locations in just 12 years. Trained as a CPA, he worked in accounting before transitioning to management consulting. He eventually took on large-scale systems projects and workflow engineering, which took him to many states and countries.
"After 25 years, I retired from that," Dave says. "But I couldn't stand being retired for more than six months."
Dave and his wife also have a long history in property management, having owned and operated single-family, multi-family and multi-state vacation rental businesses. In 2004, after their children dispersed around the country, they relocated from Kansas City to Port Charlotte, and then to The Villages. Today, their four children and nine grandchildren reside near each other in Kansas City.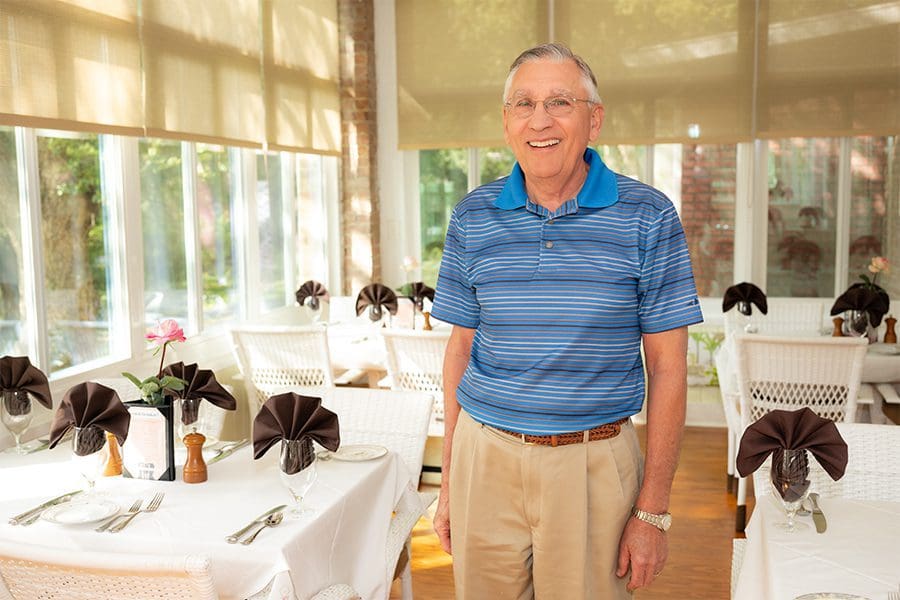 A History of Elegance
The Rose Plantation's rich history dates back to the pre-Civil War era when it was primarily used for citrus groves. In 1892, Mr. and Mrs. W.T. Dean from Holyoke, Massachusetts purchased a home on Crystal Lake. In 1906, William and Minnie Dwight, publishers of the Holyoke Transcript and other newspapers, started wintering in Fruitland Park.
In 1915, the Dwights purchased Pine Eden, the current property, which was larger at the time, and hired a Massachusetts architect to design and build a home. Construction was completed in 1917. Staff housing was constructed on the north side of the property, and a kitchen was built on the south side. The Dwights hosted garden parties, masquerades, cotillions, and tennis tournaments.
In 1930, three years after Fruitland Park incorporated, William Dwight died. Minnie became a local philanthropist and sponsored an annual coming-out party for Leesburg High senior class girls. In 1931, Fruitland Park approved the construction of Rose Avenue, which would later give the property its name.
In 1957, Minnie died at age 84, and Pine Eden was purchased by Judge PB Howell and his wife Winifred. Their daughter Peggy Howell was married on the property in 1969. After several years, Pine Eden was purchased by Chief Master Sergeant William Havron and his wife Rita for their four children and grandparents.
Ray and Monica Matiucci later bought the property and donated the southwest portion of the land to Fruitland Park for a city park. In 1996, John and Mary Baker purchased the property and renovated the butler's pantry, preserving the 100-year-old hardwood floors, and adding a circular drive with a formal entrance at the rear of the house.
In 2015, John and Judy Gibson obtained the property and restored it to its former glory. They added a commercial kitchen and a rose garden, and renamed the gem The Rose Plantation.
In 2016, The Rose Plantation Restaurant opened for elegant casual dining under the ownership of David and Diana Andrews and John and Judy Gibson. After the Gibsons retired, the Andrews expanded the kitchen and added dining gazebos.
In 2022, The Rose Plantation was declared a Commemorative Site of Historical Value, cementing its place in Fruitland Park's rich history.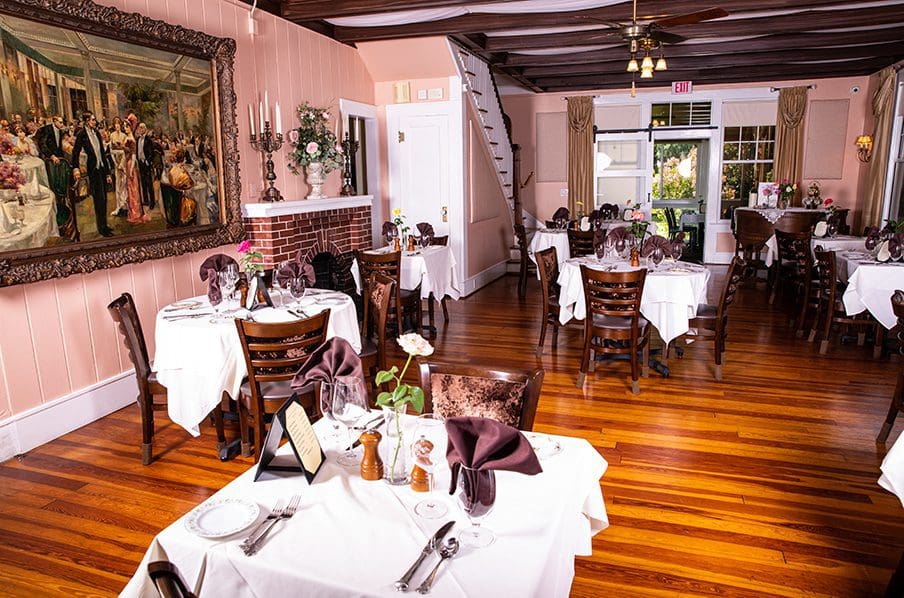 A Rich Dining Experience
Walking into the grand living room, it's clear that this magnificent house was built for extravagant garden parties, high teas, and masquerades. And Dave is committed to preserving the dining experience that once thrived in this historic property. The Andrews are not just using The Rose Plantation as a historical site, but are striving to retain the ambiance of that era. From the music, to the way food is served, the dining experience is designed to be consistent with the charming setting.
The menu features seasonal items. As a general rule, dishes are heavier during the winter and lighter in the summer. The chef is always looking for ways to introduce new things while staying true to the spirit of the historic house.
For lunch, expect a selection of soups, salads, sandwiches, appetizers, and quiches. Popular sandwiches include the blueberry grilled cheese, chunky chicken salad sandwich, cranberry turkey melt, braised beef grilled cheese, prime rib, roasted veggie wrap or the 8-ounce wagyu burger. Other great options include stuffed artichoke, pasta purses, shrimp cocktail, crab cakes, quiche Lorraine, lobster bisque, and walnut berry salad.
Dinner entrees include grilled vegetable risotto, Tuscan shrimp pasta, RP marinated chicken, barramundi, homestyle pot roast, pork chops, duck breast, rack of lamb, black Angus filet, and prime rib.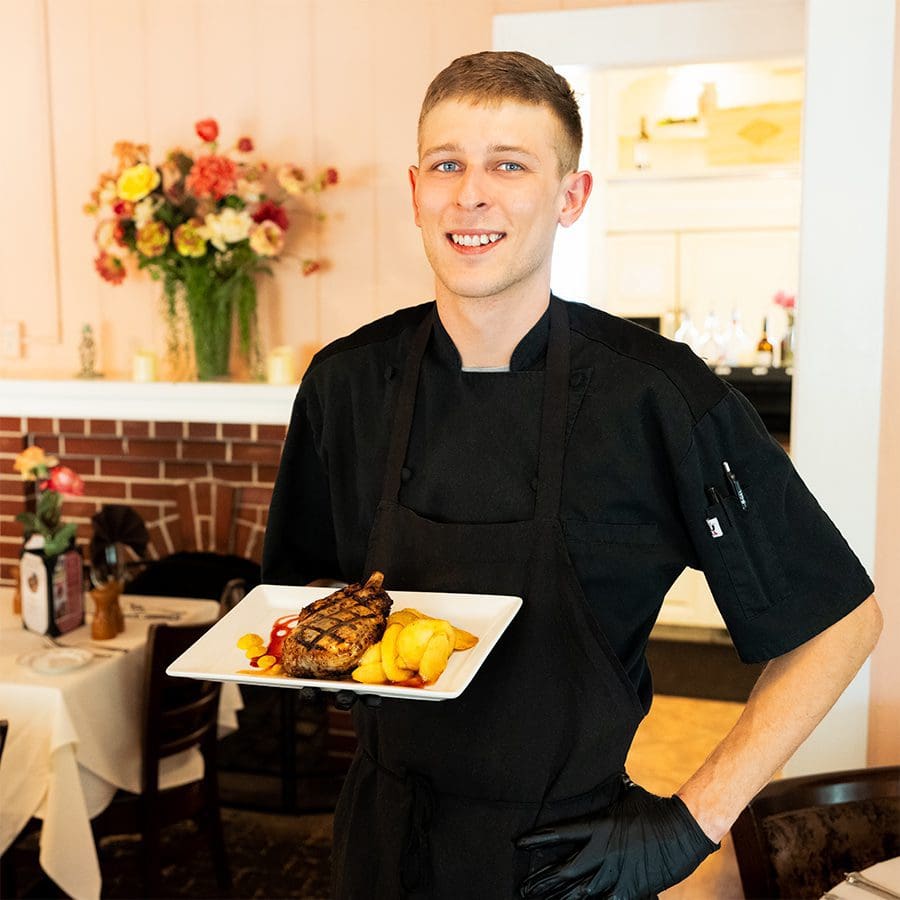 Jeff Scarano is a self-taught executive chef with a passion for cooking and a desire to make people happy through his food. He started taking cooking seriously around six years ago and began working under great chefs to sharpen his skills.
Originally from Fort Lauderdale, Jeff's goal is to produce world-class food that features numerous classical dishes with twists and spins. He came to work at The Rose Plantation in 2018 and became executive chef in 2021.
One of his latest creations is a fire-grilled pork chop with a five-hour brine. This dish is designed for fall and features parsnips, cherry apples and a cherry sweet and sour sauce that ties everything together. "I want people to feel the seasons through my food and to experience the holidays," he says.
Jeff takes great pride in using high-quality meats and breaking them down himself. His seafood dishes are also becoming increasingly popular, and he plans to incorporate more options – such as the popular Tuscan shrimp pasta – into the restaurant's offerings in the future.
"I believe in taking my time and making each plate count," Jeff says. "I want people to not just eat, but to dine and experience good quality ingredients and fun techniques."
Jeff recently became a father, and this new addition to his family has become his driving force to produce excellent food that makes people happy. Jeff's passion and dedication to his craft are evident in every dish he creates.
Recipes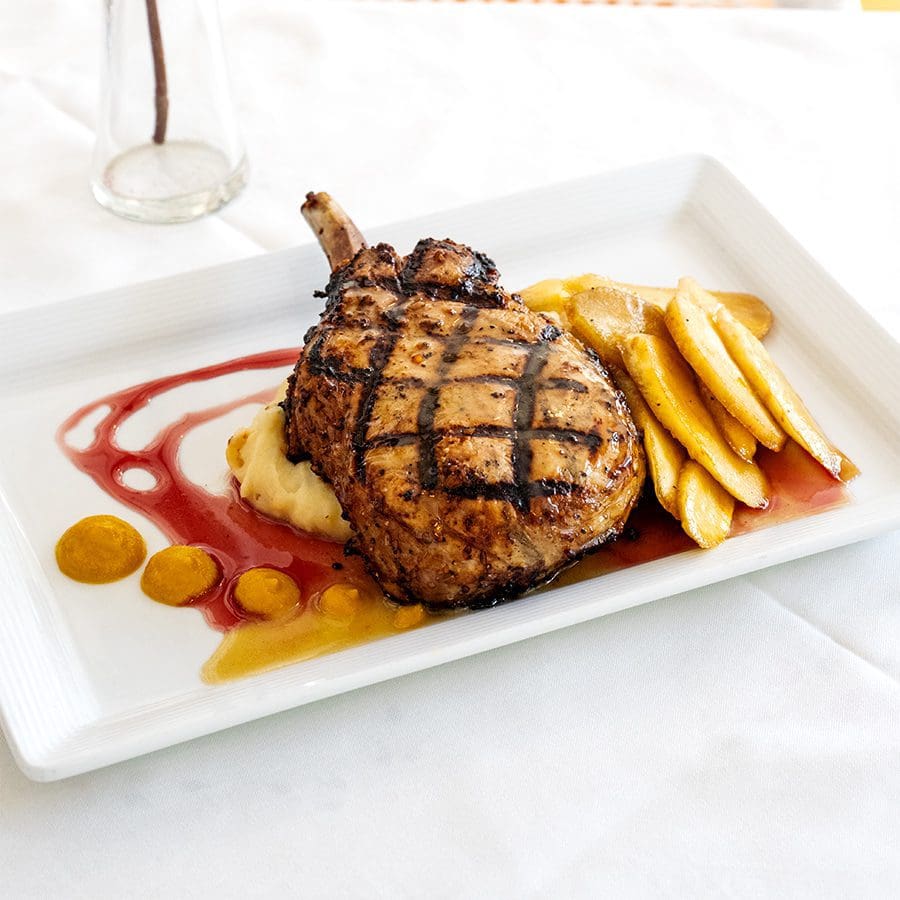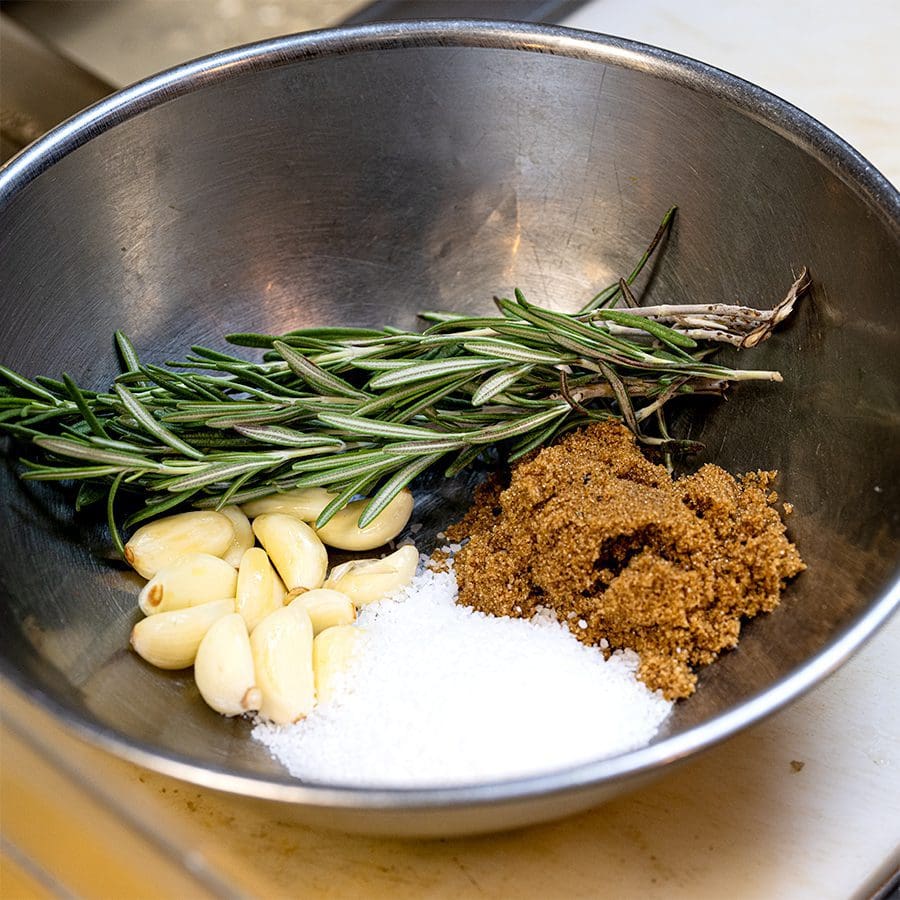 Pork Chop Brine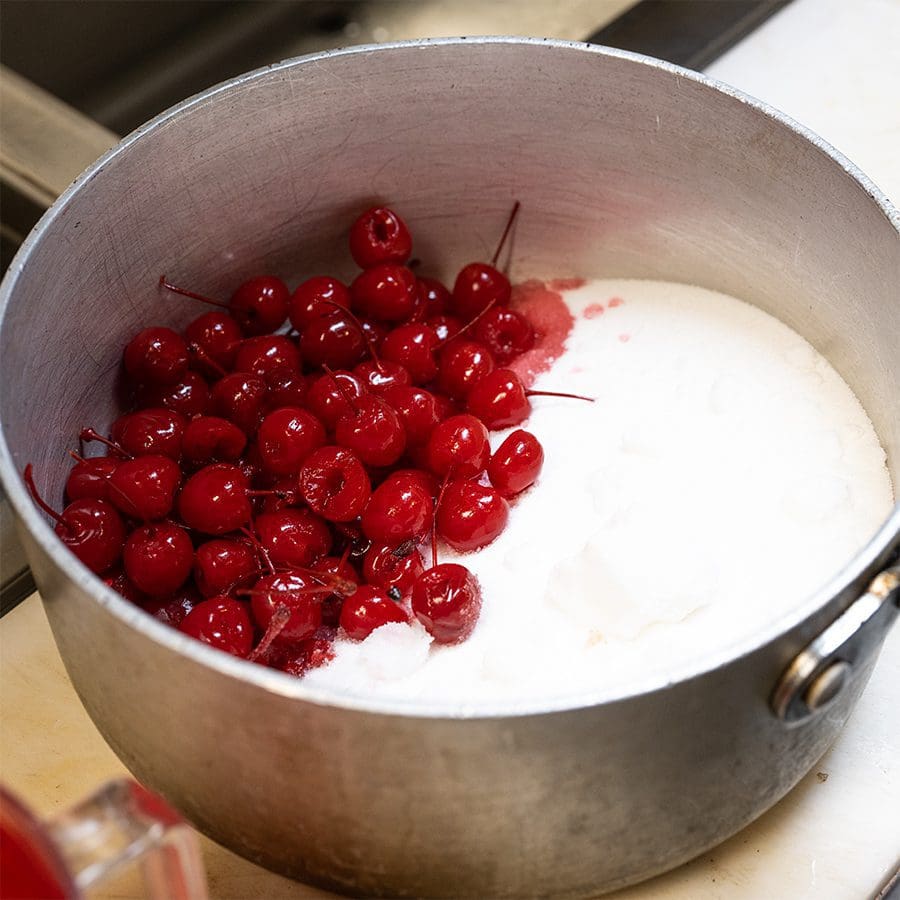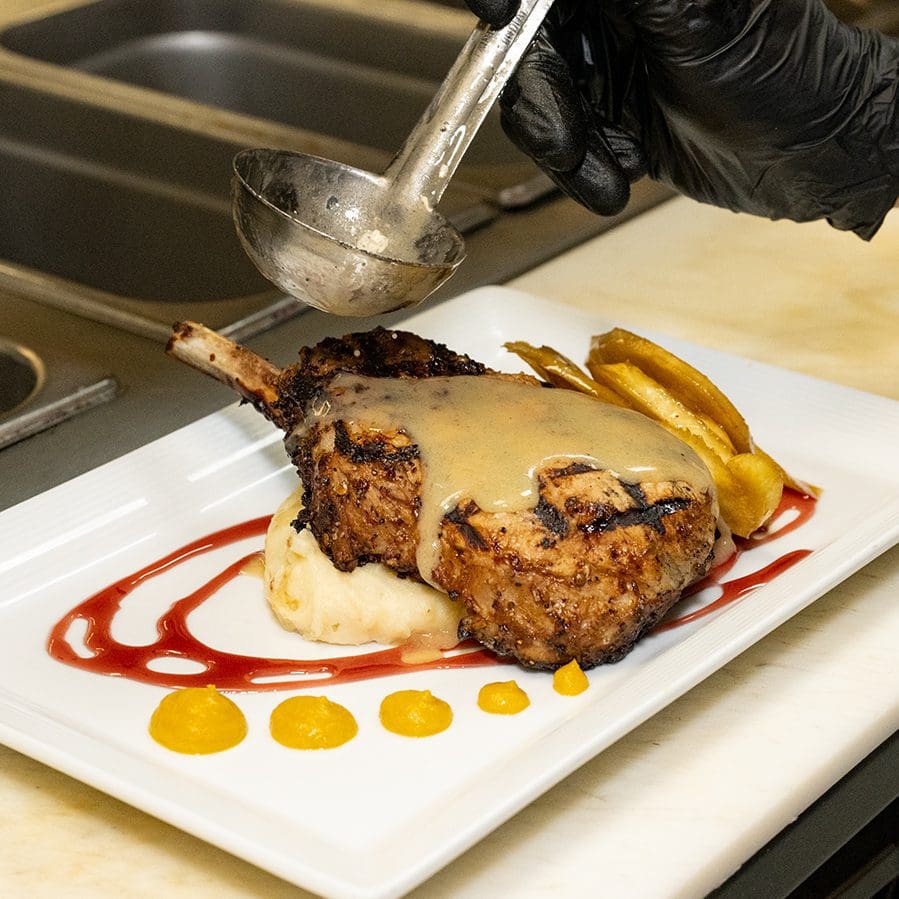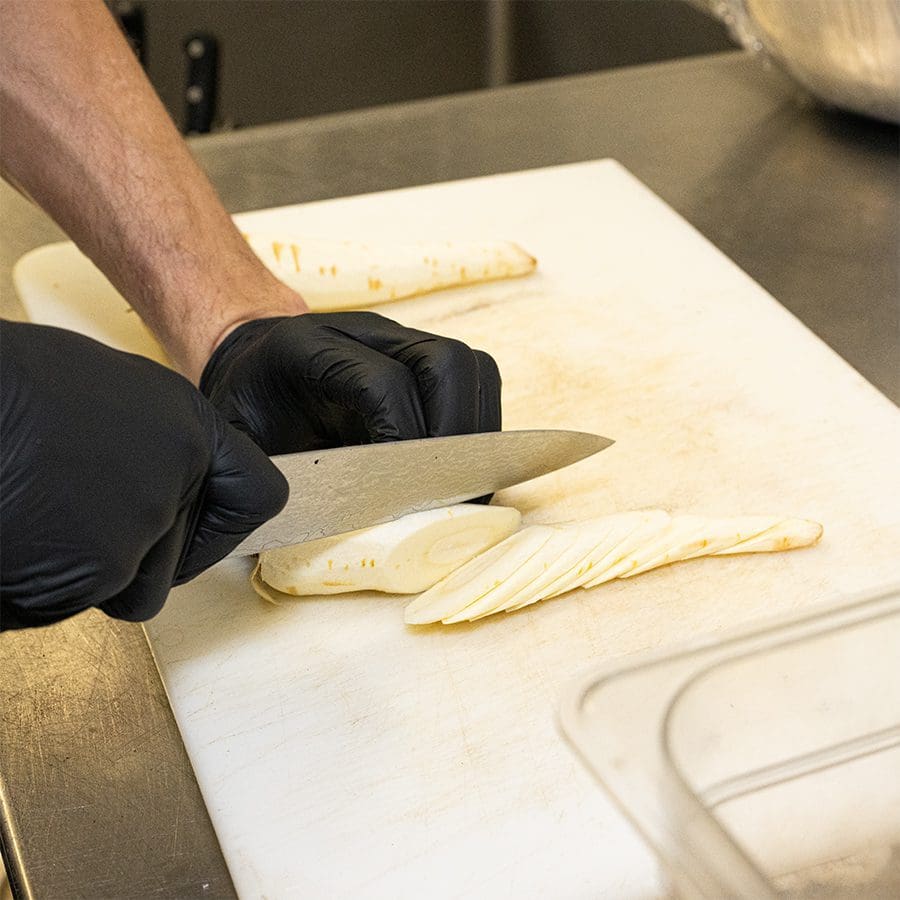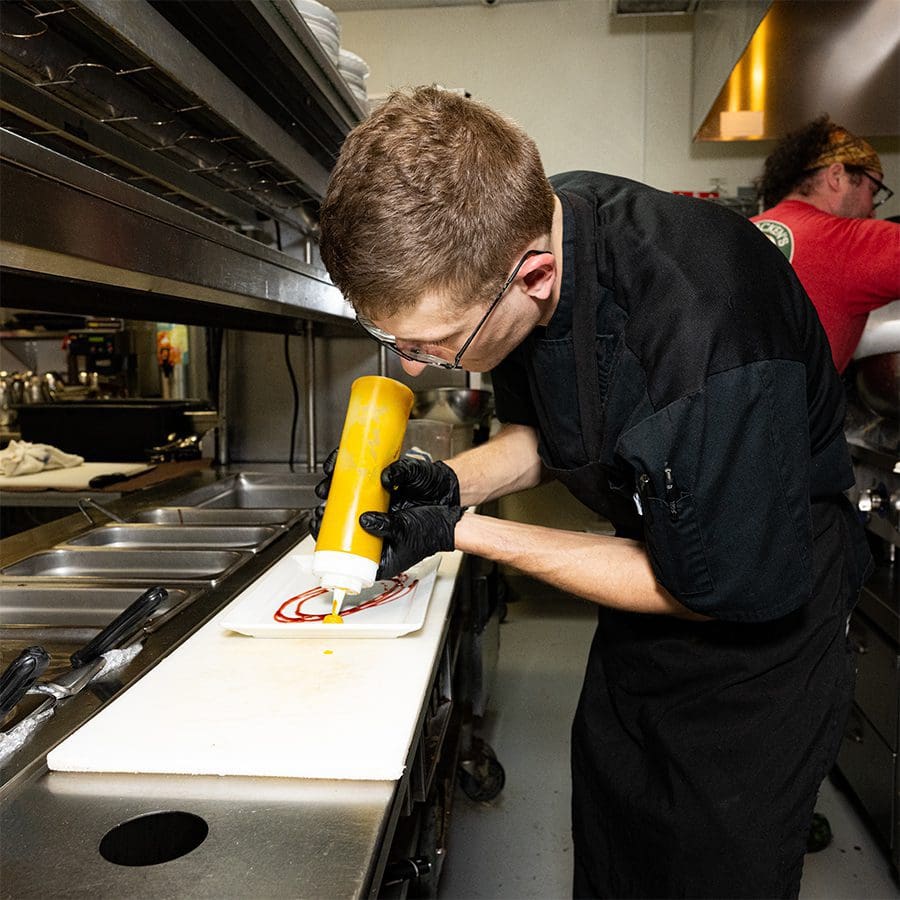 Ginger Squash Puree
Do you have favorite recipes or know a chef we should profile?
Let us know!
Do you have favorite recipes or know a chef we should profile?
Let us know!
Do you have favorite recipes or know a chef we should profile?
Let us know!
Originally from the small town of Berryville, Arkansas, Cindy has become a multimedia specialist in journalism, photography, videography and video editing.
She has a B.S. in Communications from the University of Central Arkansas and is a correspondent for The Daily Commercial, LakeFront TV and Beacon College's PBS talk show, "A World of Difference," where she received an Anthem Award and Telly Award.
When she isn't working, Cindy spends time with her husband, Ryan, and son, David, traveling and taking photos of landscapes and wildlife.
Share This Story!