This N' That, Virus Edition: When is a sports bar not a sports bar?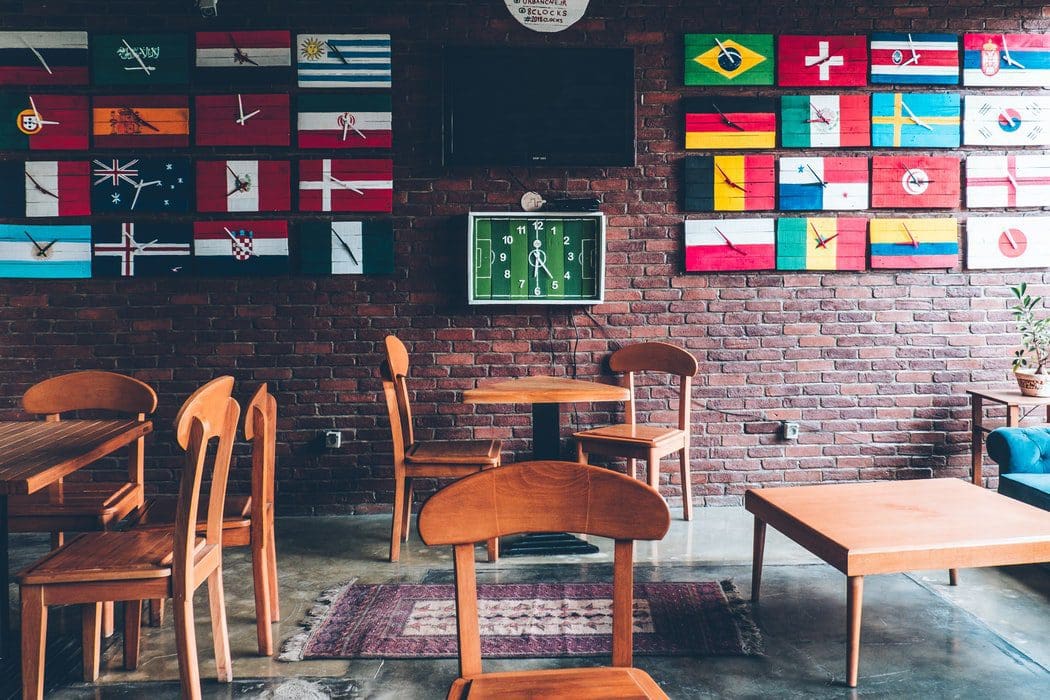 Commentary
The news was swift and devastating. At first, the sense of alarm was jarring. Various stages, like in the grieving process, came in waves: denial – no way is this happening; bargaining – if I wish hard enough, maybe it won't be as bad as it seems; and finally, acceptance – this is the end. This is the end of the world.
No, not the virus situation. I mean the end of sports. Lives are shattered. A nation weeps. Where have you gone, Joe DiMaggio, along with every other athlete in the world? March Madness? Stuffed. Baseball? It's loooong gone. Pro basketball and hockey? Hit the showers. Major League Soccer? Don't let the door hit you on the way out, MLS.
So, with no sports to watch, curiosity got the better of me this week when I drove past Miller's Ale House, a sports bar franchise in Lady Lake. This was the same Miller's that had a packed parking lot day and night after opening around Thanksgiving. Ironically, though I enjoy most Miller's locations, I hadn't yet visited this spot just two miles from my house. So, what's it like now in the post-sports apocalypse?
On this day, eight cars were scattered around the parking lot. A large white banner hung above the door, flapping in the wind: "Come in, we're open." The words seemed hopeful with a hint of desperation: "Pleeeease come in. You used to like us; you can like us again. Just tell us what you want and we'll change."
I wondered what could possibly be on the screens at a sports bar these days. Sure, there's National Football League news going on, but I feared seeing "Matlock" or "Ellen" or the Hot Tub Paradise infomercial.
It was worse. The bar was lit up, but the screens were dark. No TVs were even turned on! There was not even a tease, like one screen showing the 1993 minor-league hockey all-star game. All the chairs were stacked on top of the tables, and only a skeleton crew was working. It was like seeing the remnants of a once great civilization or realizing it's closing time when your game is in overtime and so is your beer drinking.
Only to-go orders and deliveries were available, per orders of the governor, who probably likes the WNBA. I knew it wouldn't be any different elsewhere but I had to look, like when your team is getting blown out and you can't stop watching because you want to see how embarrassing it's going to get.
I drove over to Texas Roadhouse and at roadside was a costumed character that I think was supposed to be an armadillo but may have looked more like one of those ninja turtles. The armadillo was flagging down cars for the restaurant's drive-thru to-go service. In the parking lot, drivers were directed by two young women in short shorts—Texas Roadhouse ain't dumb—and one of them informed me that the restaurant was offering alcohol to go. No, they ain't dumb at all.
It was tempting, but I moved on to Spanish Springs in The Villages. The town square was the proverbial ghost town—no jokes about Villagers, please—but a few people were hanging out; not at Gator's Dockside, however, which is temporarily closed. Across the square, another bar also has "suspended operations." It really is the end of the World … of Beer. St. Patrick's Day clovers were still pasted in the windows, a reminder of those happier times way back eight days ago.
Walking back across the square, I passed a couple who were lounging in chairs.
"When's the band going to show up?" the woman jokes. Of course, shows at the squares also have been suspended.
"It's still a nice environment," I say.
"The weather's beautiful," the man says.
"It's perfect," I reply.
"Almost," the woman says.
So, there are no sports and no screens on which to watch no sports. But where can a guy go to just get a beer? Sunoco was still serving. Sunoco has the best beer anyway: $8.59 plus tax for two four-packs of Rolling Rock pints.
I went home, turned on my screen and "Matlock" was on. Ooh, it's a good one. Life goes on.
Now, are we ever going to see toilet paper again?