This Week's Featured Adoptable Pets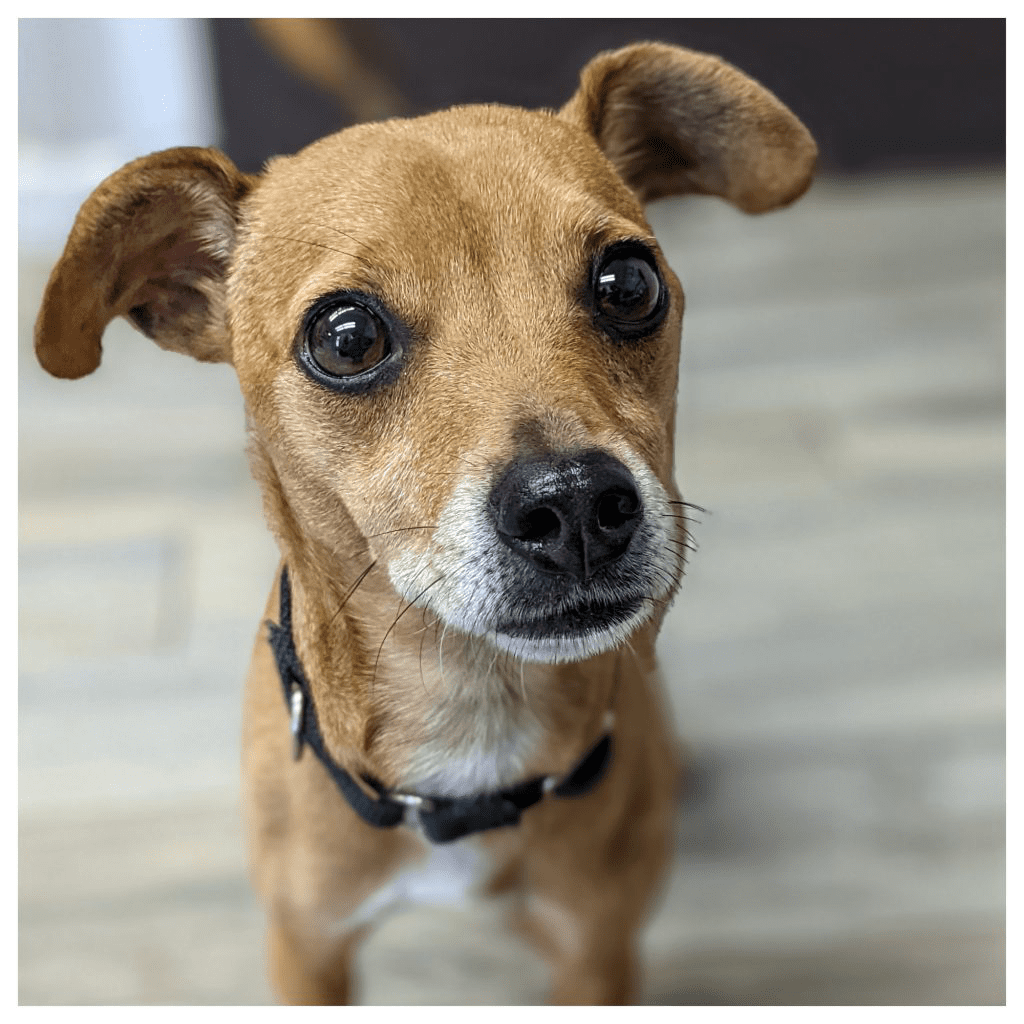 Check out these adorable adoptable pets from the Lake County Humane Society, 16435 McKinley Rd. in Umatilla.
For more information on how to start the adoption process, visit www.humanelake.com or call 352-589-7400.
Honey
2 year old female Terrier mix
Honey is as sweet as her name suggests. She is a 2 year old female Terrier mix with beautiful fawn coloring. She weighs around 45lbs. Honey is playful with other dogs and likes to receive attention from all people (cats unknown, but can be tested). She recently completed a 10 week training program working one on one with inmate trainers learning basic and intermediate obedience. She did fantastic and is now ready to bring joy to her forever family. Meet Honey at our shelter.
Francis is a lovable 2.5 year old male cat. He is bit more reserved as he adjusts to shelter life. We think this boy will really blossom in a loving home after given some time. Consider spending time with Francis at our shelter, he's a sweet boy!
Gravy is a super friendly 2 year old male kitty. He enjoys socializing and is very vocal. He lived in a home with kids, dogs and other cats. He came to our shelter with another cat named Luna (also available to adopt, but they don't need to be adopted together). Gravy is ready to bring joy to his furever home, will that be with you?
Here are a couple of adorable pups from A Forever Home Animal Rescue at 2950 CR 561 in Tavares.
Chipper
4-yr-old Rat Terrier mix
Chipper is a 4-year-old Rat Terrier mix weighing approximately 16 pounds. He was adopted several years ago and returned when he became overly protective of the mom. He tried to attack the man when he went near her. He felt he was just protecting her. He does not get along with other dogs. He would be best in a home with a single woman and no other pets. Then he is a lovable and happy boy who loves to ride in the car, walks well on a leash, loves squeaky toys, loves to play tug of war and can even play fetch. His adoption donation is $250 which includes his neuter, vaccinations, microchip. He Is heartworm negative and on monthly preventative. Please give him the Forever Home he thought he already had.
Rocko
3-year-old Chihuahua
Rocko is a 3-year-old Chihuahua weighing approximately 10 pounds. His owner was moving and unable to bring him. She said he was fearful and unsocialized. He would frequently hide from them. He has improved greatly with us, but he still is not totally trusting. He tends to attach to one person and they can do no wrong in his eyes. He is affectionate but when he has enough, he will let you know. He has to be the only pet. His adoption donation is $300 which includes his neuter, vaccinations, microchip. He is heartworm negative and on monthly prevention. He will blossom into a lovable, friendly boy so please give him a chance.
Brynlee
2-year-old female Jack Russell mix
Brynlee is a 2-year-old female Jack Russell mix weighing approximately 13 pounds. She was confiscated by animal services and was so fearful that you could not even touch her. She was very timid but now she is friendly and always wagging her tail. She is so mellow and quiet. We have never heard her bark. She will not walk on a leash and she is not house trained yet, but we are working on it. She gets along well with the other dogs but no cats or children please. Her adoption donation is $200 which includes her spay, vaccinations and microchip. We can only imagine what her past life was but she will blossom into a lovable, loyal companion if you will just give her a chance.
Suri is a female 1.5yr-old Lab mix weighing approximately 26 lbs. She was adopted as a puppy and just returned because the owners were not able to care for her. She is very shy and it takes a little time for her to trust. She had been in a home with kids so she should be good with children, though she has not been cat tested. Her adoption donation is $250 which includes her spay, vaccinations, microchip. Please come to meet this sweet girl.
Originally from the small town of Berryville, Arkansas, Cindy has become a multimedia specialist in journalism, photography, videography and video editing.
She has a B.S. in Communications from the University of Central Arkansas and is a correspondent for The Daily Commercial, LakeFront TV and Beacon College's PBS talk show, "A World of Difference," where she received an Anthem Award and Telly Award.
When she isn't working, Cindy spends time with her husband, Ryan, and son, David, traveling and taking photos of landscapes and wildlife.
Share This Story!