This Week's Featured Adoptable Pets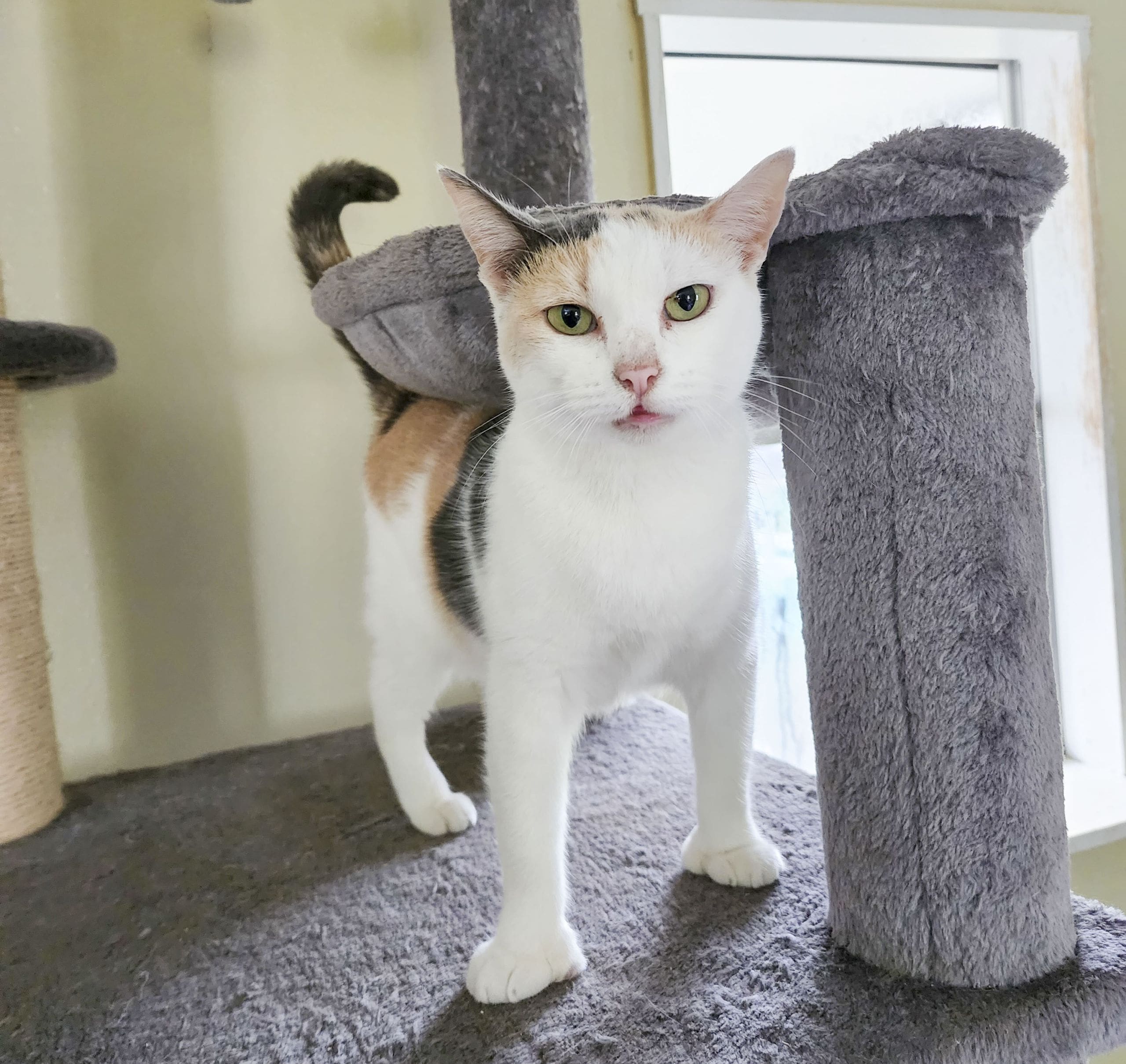 Check out these adorable adoptable pets from the Lake County Humane Society.
For more information on how to start the adoption process, visit www.humanelake.com or call 352-589-7400.
Thor is a playful male Hound mix with an approx. DOB of 3/22/2022 and currently weighing around 45lbs. Thor is friendly and loves people and other dogs (cats unknown but can test). A couple months ago, Thor suffered from a fracture at one of his growth plates. With the help of meds and crate rest Thor is doing so much better! He still gets a slight limp after too much activity but he is ready to find his furever home. Thor is currently in a foster home. If interested in meeting Thor, please contact our shelter to set up a meeting.
Tiny is a female terrier mix weighing around 30lbs. The beginning of her life was difficult which made her untrusting of new people. Once Tiny has warmed up to someone they are her new best friend! She LOVES other dogs and would do best with at least one other dog in her new home. Having another dog friend will really help Tiny gain much needed confidence. Tiny would love to find a home to call her own, ask our shelter staff to meet Tiny in one of our play yards!
Polly
3 Year Old Female Polydactyl
Polly is a 3 year old female Polydactyl (extra toes) kitty with beautiful calico markings. She has a sweet personality and does well with other cats. She would enjoy a quieter environment and would do well with other kids. Stop by our shelter to meet Polly!
Charlie
1.5 Year Old Male
Charlie is a handsome 1.5 year old male with medium length fur. He is a sweet boy who does well with the other cats he's housed with. Charlie can be a little bit reserved in new situations but warms up quickly. Charlie is ready to snuggle in his furever home, come meet him at Petsense in Mt. Dora. Please call them for his availability: (352) 602-7532.
Originally from the small town of Berryville, Arkansas, Cindy has become a multimedia specialist in journalism, photography, videography and video editing.
She has a B.S. in Communications from the University of Central Arkansas and is a correspondent for The Daily Commercial, LakeFront TV and Beacon College's PBS talk show, "A World of Difference," where she received an Anthem Award and Telly Award.
When she isn't working, Cindy spends time with her husband, Ryan, and son, David, traveling and taking photos of landscapes and wildlife.
Share This Story!