This Week's Featured Adoptable Pets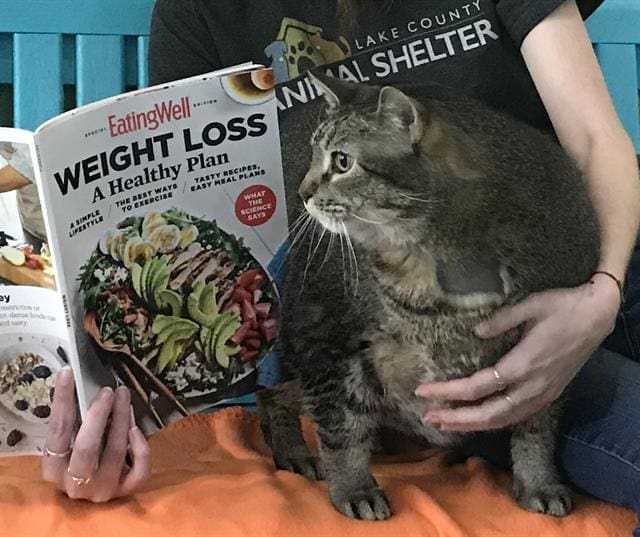 This long-time shelter pup needs a home!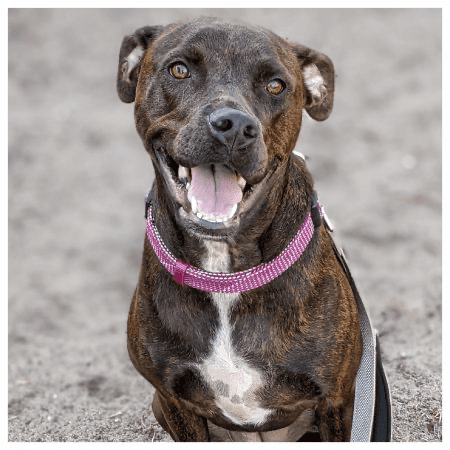 Jesse is a 1.5-year-old Bully mix weighing 66 pounds. She was adopted a year ago and returned when the adopter relocated and was unable to take her. We were told that she doesn't like men and that she became protective of the family. They said that when she was with the family she was lovable and happy but would become protective when anyone came into the home. They also said she was dog aggressive. The only thing we have witnessed is that she growls at some men, but our male kennel tech has no problem with her.
She was so petrified when she came back that she just cowered in the corner and shook constantly. She now has adjusted but she is still very unsure why she is here. She can be timid when she first meets you. She is worth the wait to get to know her. She is a fun, sweet girl. She loves to walk on the leash, she absolutely loves to run and play in the yard. She has so much fun when she runs and gets the zoomies. Then she loves to just lie down and relax in the yard after her playing. She can bring a lot of joy to the right person. She brings joy to the volunteers. She needs an adopter who will take the time to rebuild her trust. Her adoption donation is $100 which includes her spay, vaccinations, microchip. She is heartworm negative and on monthly prevention. She has so much potential if someone will just take the time with her so please give her a chance.
For more information, or to schedule a meet-n-greet, please contact Lori via phone/text at (407) 221-1855, or e-mail: lmasters@cfl.rr.com
Check out these adoptable pets from the Lake County Animal Shelter.
Yetri we estimate is about 8 years old and is a white and black pit bull, spayed female. Yetri is looking for her new family! She needs a home without cats, but reportedly loves everyone else!
Bucky
9 year old Labrador Retriever mix
Bucky we estimate is about 9 years old and is a brown and white Labrador Retriever mix, neutered male. Bucky is sort of a couch potato. This sometimes stoic boy enjoys relaxing and remembering the good old days!
Scout
3 year old Labrador retriever mix
Scout we estimate is about 3 years old and is a black and white Labrador retriever mix, neutered male. Scout is an energetic pup who would love to be your new best friend!
Benedict
3 year old black mouth cur mix
Benedict we estimate is about 3 years old and is a black and tan black mouth cur mix, neutered male. Benedict is a spunky boy with lots of love to give!
Punkin we estimate is about a year and a half old and is a calico domestic medium-hair, spayed female. If you are interested in meeting Punkin she can be visited in our AC03 cat room!
Chester
10 year old brown tabby domestic short-hair male
Chester we estimate is about 10 years old and is a brown tabby domestic short-hair, neutered male. Chester found himself at the shelter after his family lost their home. While his size does offer "more to love," Chester has started on a weight loss plan and is hoping to continue to work toward his fitness goals in his new home.  While his bloodwork is currently unremarkable, reducing his weight will help to ensure he has a long, comfortable life.  Due to his size, he doesn't maneuver through our cat room furniture very well and is spending time in an office- so you may have to ask to meet him.
Check out these adorable adoptable pets from the Lake County Humane Society, 16435 McKinley Rd. in Umatilla.
For more information on how to start the adoption process, visit www.humanelake.com or call 352-589-7400.
Petey
2 year old male American Bulldog mix
Petey is a happy and silly 2 year old male American Bulldog mix weighing around 50 lbs. He is super friendly and does well with other dogs. He will need a home without cats. Petey absolutely LOVES playing with tennis balls. This awesome boy is ready to find his furever home. Will that be with you??
Mykos is a friendly 2 year old male with amazing silver tabby markings. He LOVES to play and receive attention. He's quite a character. He does great with other cats, kids, and may even do well with dogs (he kind of acts like one). Mykos enjoys exploring in our kitty kottage and is ready to meet you!
Deva is a beautiful 6.5 year old domestic longhair. She is very sweet and enjoys attention. She would love to find a quiet home to spend her time in. Deva's previous owner passed away unexpectedly. She has not been around other animals. Stop by our shelter to meet Deva!
Originally from the small town of Berryville, Arkansas, Cindy has become a multimedia specialist in journalism, photography, videography and video editing.
She has a B.S. in Communications from the University of Central Arkansas and is a correspondent for The Daily Commercial, LakeFront TV and Beacon College's PBS talk show, "A World of Difference," where she received an Anthem Award and Telly Award.
When she isn't working, Cindy spends time with her husband, Ryan, and son, David, traveling and taking photos of landscapes and wildlife.
Share This Story!