This Week's Featured Adoptable Pets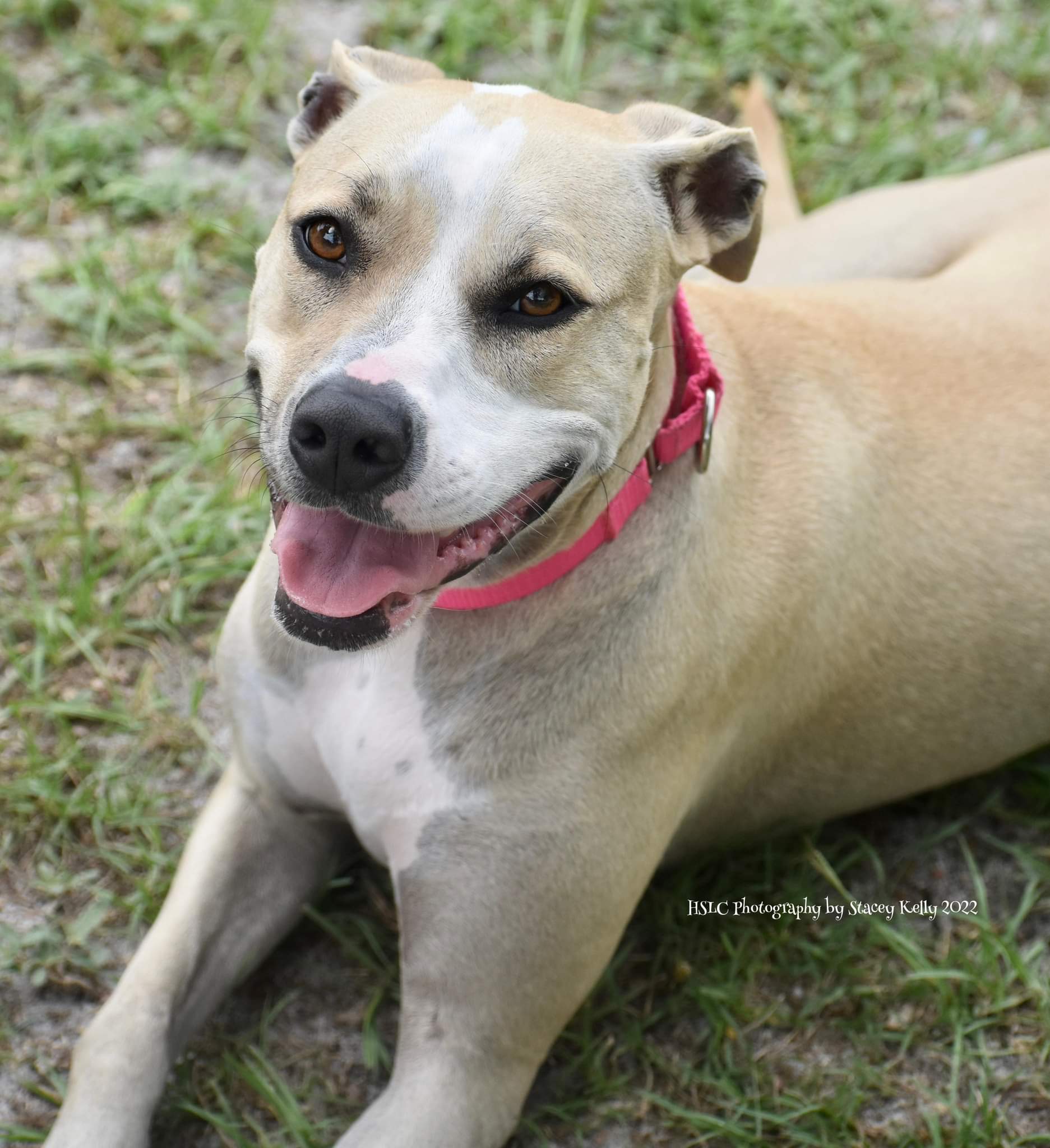 Check out these adorable adoptable pets from the Lake County Humane Society, 16435 McKinley Rd. in Umatilla.
For more information on how to start the adoption process, visit www.humanelake.com or call 352-589-7400.
Remington
1.5 year old Male Hound mix
Remington is a happy-go-lucky 1.5 year old Male Hound mix. He is a ball of fun full of zoomies in the play yard chasing toys and making a splash in the pool! Remington does great with other dogs and all people (cats unknown, we can test). He is treat motivated and likes to learn new tricks. Ready to start your adventure together? Remington is ready to meet you at our shelter!
Topanga
3.5 year old female Lab / Terrier mix
Topanga is a lovely 3.5 year old female Lab / Terrier mix with beautiful markings. She does great with other dogs and would do best with older kids (12+). Topanga is shy at first when meeting new people, but warms up and is very sweet with the people she trusts. The noise in the kennel environment causes stress on her and she doesn't do well when meeting people in her kennel. Please ask to meet Topanga in our play yard where she feels more comfortable and can let her true personality shine!
Meet Fancy! She is a 7 year old female kitty that is front declawed. Fancy can be shy at first with new people but with some soft scratches she quickly comes around. Unfortunately Fancy's owner recently passed away which Turner her world upside down. She loves attention and is looking for a new home to call her own!
Beans is a fun loving 8 month of male kitty. He could spend all day playing with toys and entertaining himself. Beans also enjoys attention from people and does well with other cats. He would make a great addition to any home!
Here are a couple of adorable pups from A Forever Home Animal Rescue at 2950 CR 561 in Tavares.
Oreo and Teddy
1 year old pups
Oreo and Teddy are bonded brothers. They are approximately 1 year old. Oreo is 18 pounds and Teddy is 21 pounds. They are very friendly, playful and affectionate and always looking for attention. If one of them leaves for even a minute, his brother gets so stressed until he comes back. They get along well with the other dogs but have not been cat or child-tested. The adoption donation for the pair is $500 which includes their neuter, vaccinations and microchip. Please come to meet these lovable pups.
Suri is a female 1.5yr-old Lab mix weighing approximately 26 lbs. She was adopted as a puppy and just returned because the owners were not able to care for her. She is very shy and it takes a little time for her to trust. She had been in a home with kids so she should be good with children, though she has not been cat tested. Her adoption donation is $250 which includes her spay, vaccinations, microchip. Please come to meet this sweet girl.
Bailey2
10-month-old Lab mix
Bailey2 is a 10-month-old Lab mix weighing 32 lbs.  She was surrendered because she was rejected by another household dog. She is a sweet girl with a great personality.  She loves to dance!  She'll stand on the gate in her room and shake her booty (so imagine if there was music LOL).  She gets along with the other dogs but she does play rough.  She has not been cat or child tested.  She does walk well on a leash but she pulls a little so she will need more training.  Her adoption donation is $300 which includes her spay, vaccinations, microchip.  Please come to meet her and she will dance her way into your heart!
Originally from the small town of Berryville, Arkansas, Cindy has become a multimedia specialist in journalism, photography, videography and video editing.
She has a B.S. in Communications from the University of Central Arkansas and is a correspondent for The Daily Commercial, LakeFront TV and Beacon College's PBS talk show, "A World of Difference," where she received an Anthem Award and Telly Award.
When she isn't working, Cindy spends time with her husband, Ryan, and son, David, traveling and taking photos of landscapes and wildlife.
Share This Story!