Three Lake & Sumter County Schools Prepare for Regional Semi-Finals of FHSAA Football Playoffs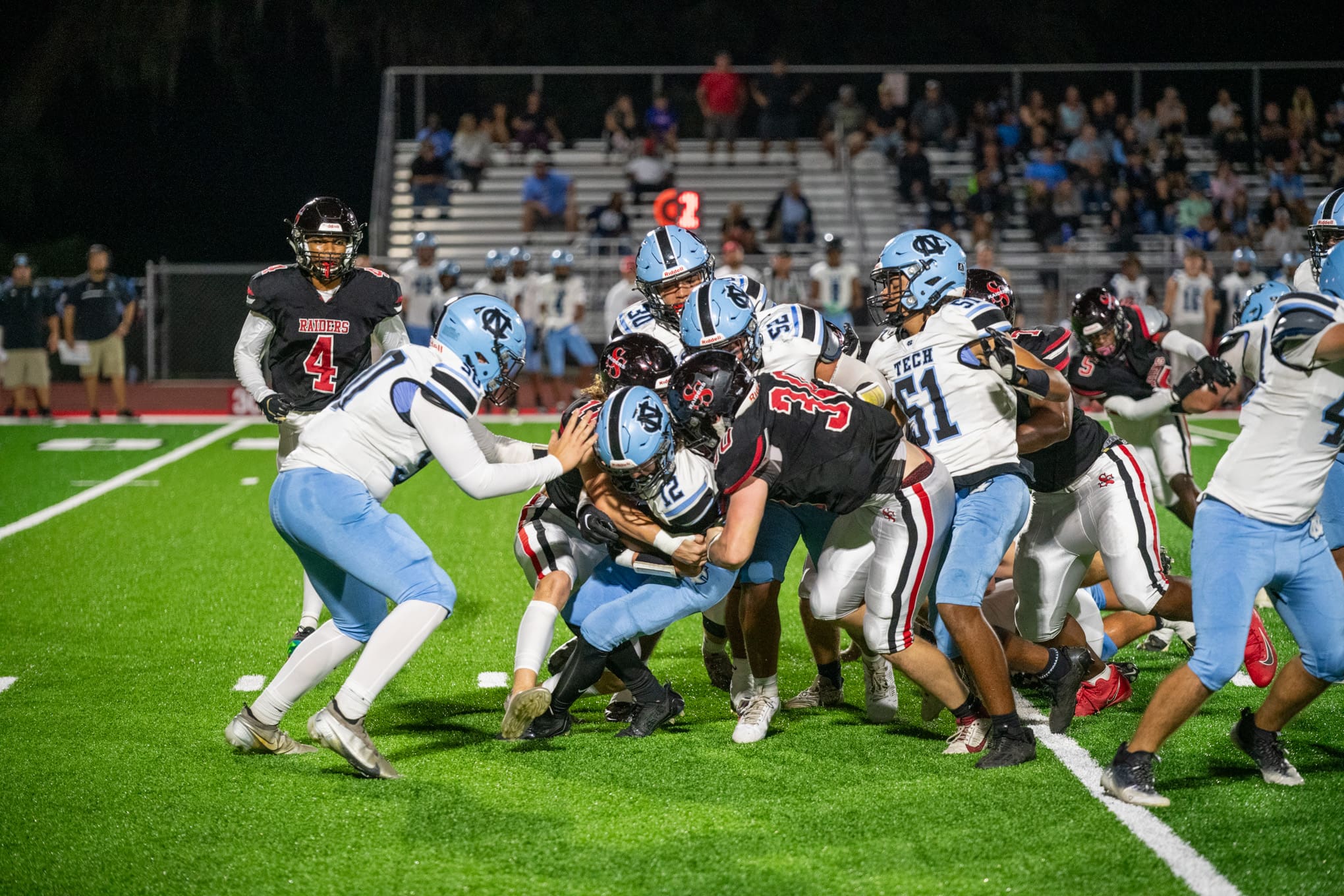 Three Lake & Sumter County Schools Prepare for Regional Semi-Finals of FHSAA Football Playoffs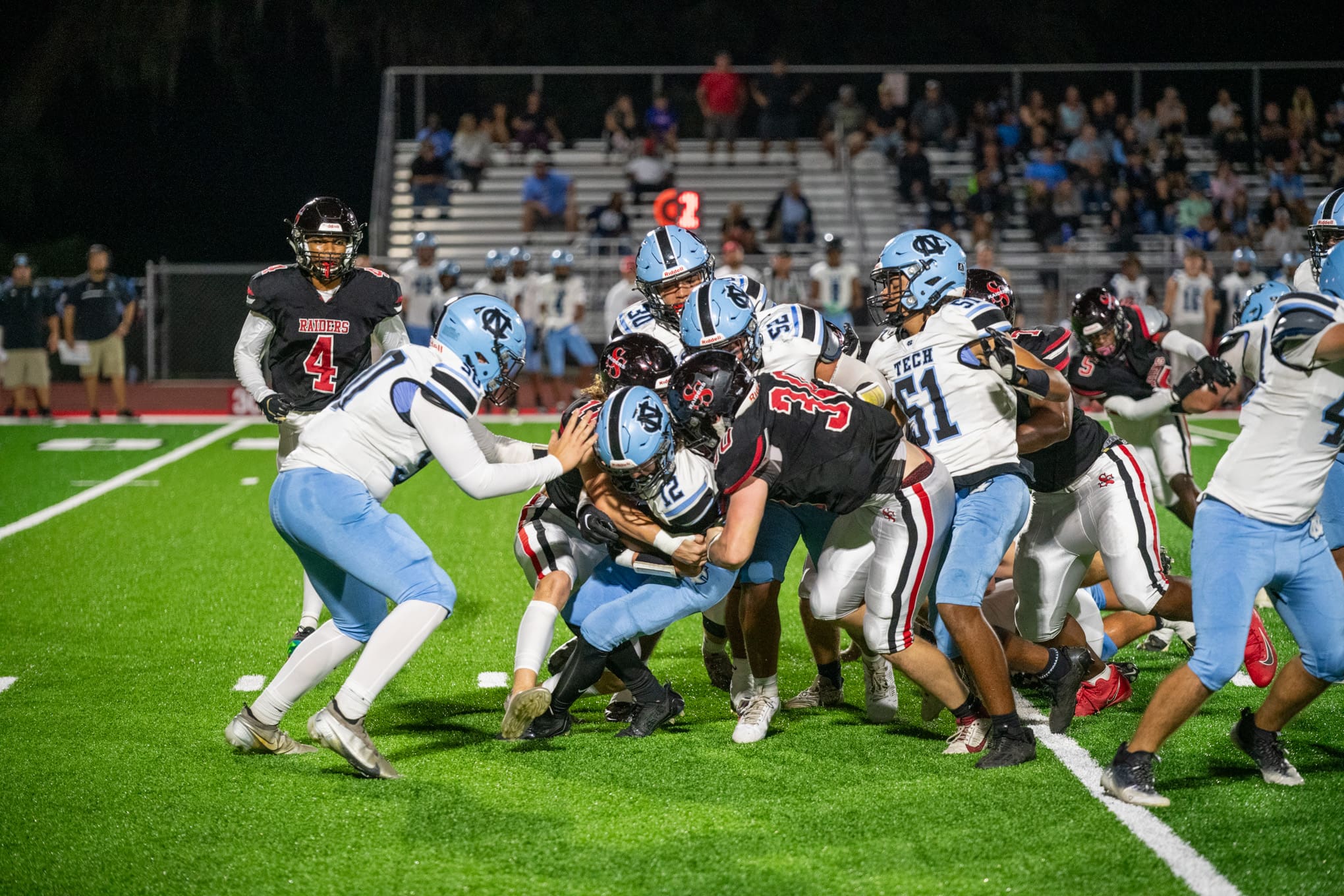 Class 2S: #2 South Sumter High vs. #3 Titusville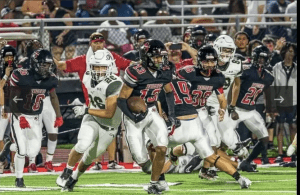 In a Class 2S showdown, second-seeded South Sumter High is set to take on the three seed Titusville. South Sumter boasts a potent offense led by QB Will Ammons, who has tallied 561 yards and 5 touchdowns. Tyrese Keiler, with 13 touchdowns, is having an outstanding year and is often utilized as a dual-threat QB. Ja'kyrian Turner is a standout on both offense and defense, setting the stage for a dominant performance. The Raiders have been dominant all season long on the defensive side of the ball. That has allowed their offense to go to work. South Sumter has a ton of talent on the offensive side of the ball and likes to spread that talent around. Coach Ty Lawrence prides himself on giving all his talented players time on the gridiron.
As for Titusville they come into the contest with a 10-1 record. The only loss for Titusville was against Cocoa in a 28-3 loss. This should be one of the best games of the weekend in Central Florida. The Terriers have two running backs who comprise over 1,600 yards together. Both Nate Lopez who is a senior and Jamarion Stephens who is a junior have 21 touchdowns between them. The only question mark for Titusville is their ability to pass the ball effectively. Trying to do that agains the South Sumter defense who rivals any of the top defenses in the state will be a difficult task.
While South Sumter looks to get to another regional championship game they will have to get through a Titusville and that will be no easy task. Best of luck down in South Sumter on Friday Night!
Class 3S: #3 Leesburg @ #2 Lake Wales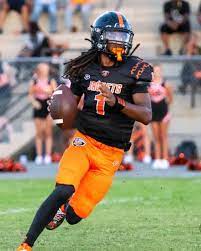 Leesburg will be traveling to Lake Wales. This should be a fun matchup. Coach Steven Moffett has had an unconventional approach to football games this season but it has worked wonders. The Yellow Jackets come into the contest at 10-1 on the year having only lost to Vanguard. If Leesburg wins this game that could possibly set up a rematch up a game that happened earlier in the year in which Vanguard and Leesburg both played one another. Leesburg nearly came back and won that game.
Salomon Georges has looked spectacular this season. The quarterback for Leesburg has unloaded this year. Georges has 2,209 yards passing with 29 touchdowns. He also has another 4 rushing touchdowns so he has 33 touchdowns this season. Georges favorite target is Evan James who has had a terrific season. James has 650 yards receiving and 10 touchdowns. Demetrice Mccray also has over 600 yards receiving this season and 7 touchdowns. If Leesburg can get the offense going, there is a good chance that we could see the Yellow Jackets contend.
Defensively, Leesburg has been good this year but can this defense hold up against the high flying offense that Lake Wales has? That will be the ultimate question. The past two games Leesburg has struggled defensively at times but the offense has bailed them out of some difficult situations. Can Leesburg pull a massive upset against last years State Champion?
Class 4S: #2 Lake Minneola High vs #3 Wiregrass Ranch 
Class 4S features a face-off between Lake Minneola High and Wiregrass Ranch. Lake Minneola boasts a powerful lineup with QB Jackson Hough's 2,289 yards passing and 24 touchdowns, running back Dane Thompkins' 1,150 yards rushing and 16 touchdowns, and Braylon Knauth's 773 yards receiving with 9 touchdowns. The Hawks enter the matchup as the favorites.
Do not count Wiregrass Ranch out of this matchup though. The Bulls schedule may have been a bit weaker than Lake Minneola this year but overall they are a solid team. Losses against Zephryhills and Land O'Lakes are the only blemishes on an otherwise perfect season. Both losses were one score games as well. The Bulls have one of the best quarterbacks in the state in Luke Knight. Knight has passed for 3,602 yards. Senior Isaiah Riggins has 1,465 receiving yards as well.
Now the Bulls schedule was not the strongest this year allowing for those numbers. Wins against Wesley Chapel, The Village, River Ridge and Sunlake did not do much for their rankings but this is a team who is a lot better than people give them credit for. Look for Wiregrass Ranch to come out quick. The defense is a big question mark for the Bulls and if Lake Minneola can get their offense going, the Bulls are going to find it hard to throw against some of the best cornerbacks in the state that Lake Minneola has.
SSAA 8-Man Section A Championship – Liberty Christian Prep vs Geneva Classical Academy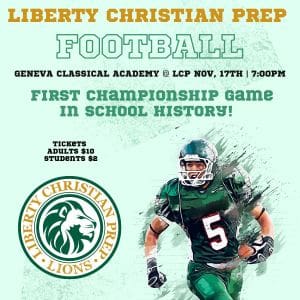 In the 8-Man Section A, Liberty Christian Prep is set to host their first-ever championship football game, creating an electric atmosphere for fans. After a bye in the first round, and a win against Foundation Christian Academy, this has been an incredible season for LCP. Expect an intense battle as Liberty Christian Prep and Geneva Classical Academy vie for a championship. Win or lose we are so proud of the lions this season. This was the first ever season of tackle football for them. The members of this team will be forever remembered not for the record, points or statistics, but for being the first LCP team to ever take the field. Go Lions!
Kyle Coppola was born in Newton, Massachusetts and received his Bachelor of Fine Arts in Communications from Curry College in 2016. After traveling to Florida on a family vacation, he decided he could not get enough of the warm weather and made the move from snowy Massachusetts to central Florida 8 years ago.
For the last decade Kyle has gained valuable experience in social media content creation, marketing and sales, writing, video production, sports announcing and even broadcasting for local radio stations, such as FM 102.9 in The Villages and FM 91.5 in Massachusetts. Every year he volunteers at The Villages Charter High School as a play-by-play sports announcer for the football games as well as a public address announcer for the basketball games, including the annual Battle at The Villages Tournament.
Outside the office Kyle is a husband and father to two beautiful girls along with their cat. In his spare time he likes to spend time with his family, travel, play golf and swim. He is also a huge sports junkie and even bigger motorsports fan and loves to attend racing events when he can.
Share This Story!