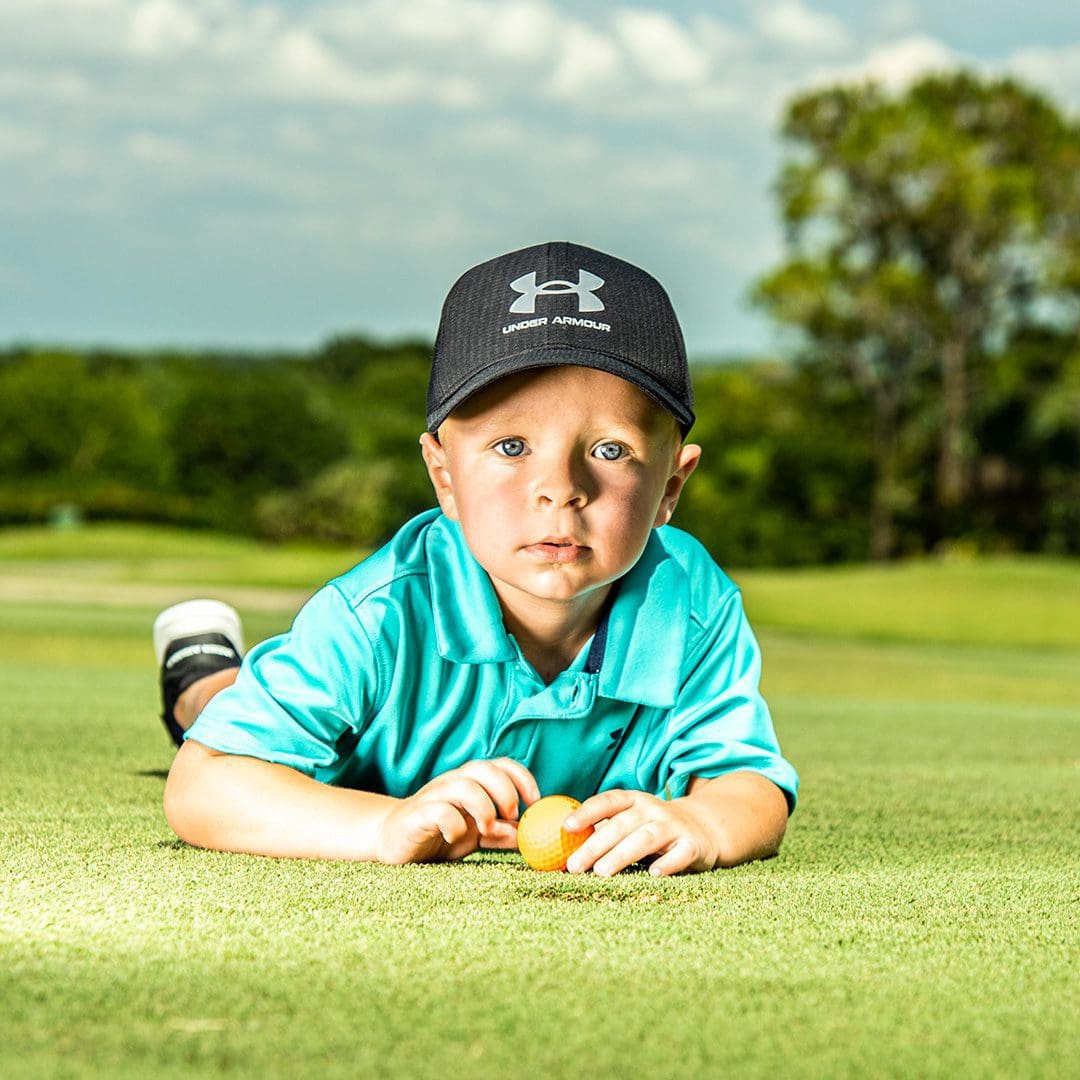 Videos propel a 3-year-old boy to social media stardom.
Grady Simmons.
Remember the name. There's a strong probability you'll be hearing it again.
And again, and again, and …
Grady the Golfing Great. Or Bass-Bustin' Grady. Maybe Grandstand Grady, baseball slugger. Or … you get the idea.
"He's a natural, not just with golf but anything he wants to do," says Grady's mother, Grand Island resident Aubrey Akers Simmons.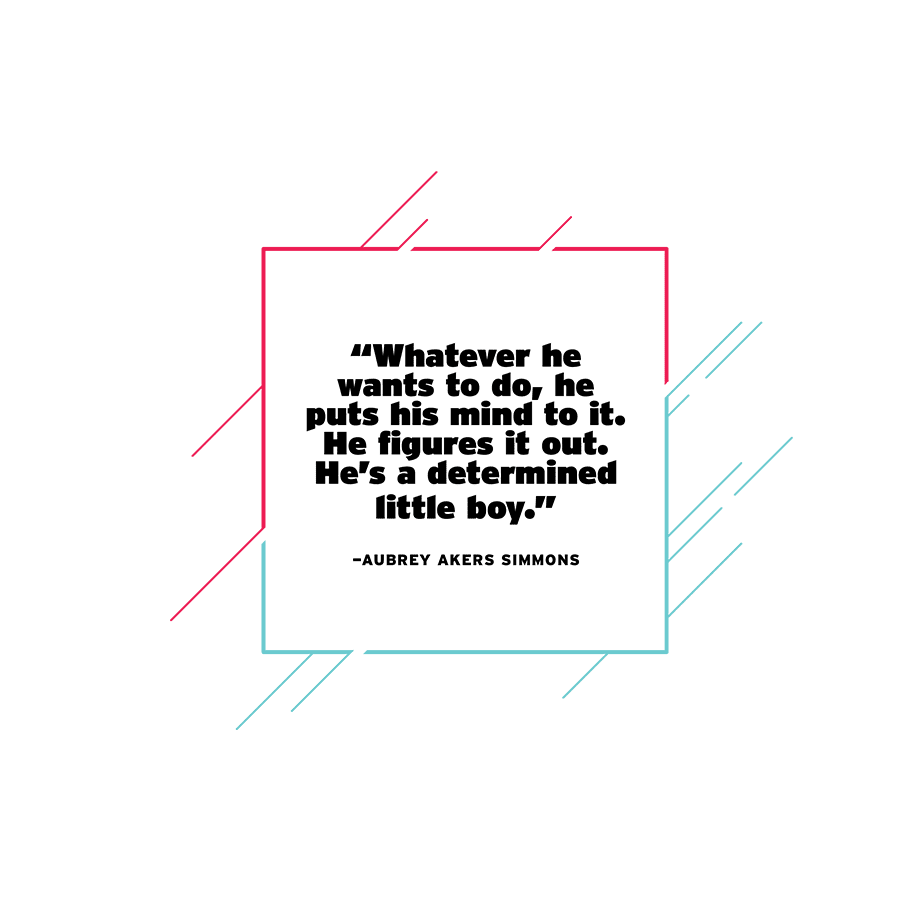 You're probably thinking, "Suurrreee he is. Every mom has an inflated opinion of their kid."
That may be so, but millions of people agree that Aubrey and husband Austin Simmons' blue-eyed, blond-haired firstborn son is truly special. 
That's no misprint. Three-and-a-half-year-old Grady "Bubba" Simmons has millions of admirers.
Most of his fanbase live in cyberspace, on TikTok, a short-form video sharing app with 500 million monthly active users.
Aubrey barely qualifies as an "active user." "Casual user" would be a better description.
"I just thought I'd put one video on TikTok and it went viral," Aubrey recalls. "I decided to post another one, and it also went viral." 
Grady's mom didn't realize the power of TikTok.
"A recent study showed that the average watch time was two-and-a-half hours a day," says Jason McDonald, author of the Social Media Marketing Workbook 2022. "It's very addictive. You just swipe and look through it and your brain is getting a little dopamine rush. It's kind of like a drug pusher – it figures out what you like and gives you more of it."
In the case of Grady the Golfing Great, his videos were pushed to TikTokers who enjoy golf videos and to people who like watching kids do grown-up things.
"Viral," for those of you thought TikTok was the sound made by a grandfather clock, relates to an image, video, piece of information, etc., that is circulated rapidly and widely from one internet user to another.
In accordance, the debut video Aubrey posted captured 18-month-old Grady sitting on the lap of his grandfather, "Pap Pap" Dean Simmons, "helping" him drive a zero-turn riding lawn mower (blade disengaged).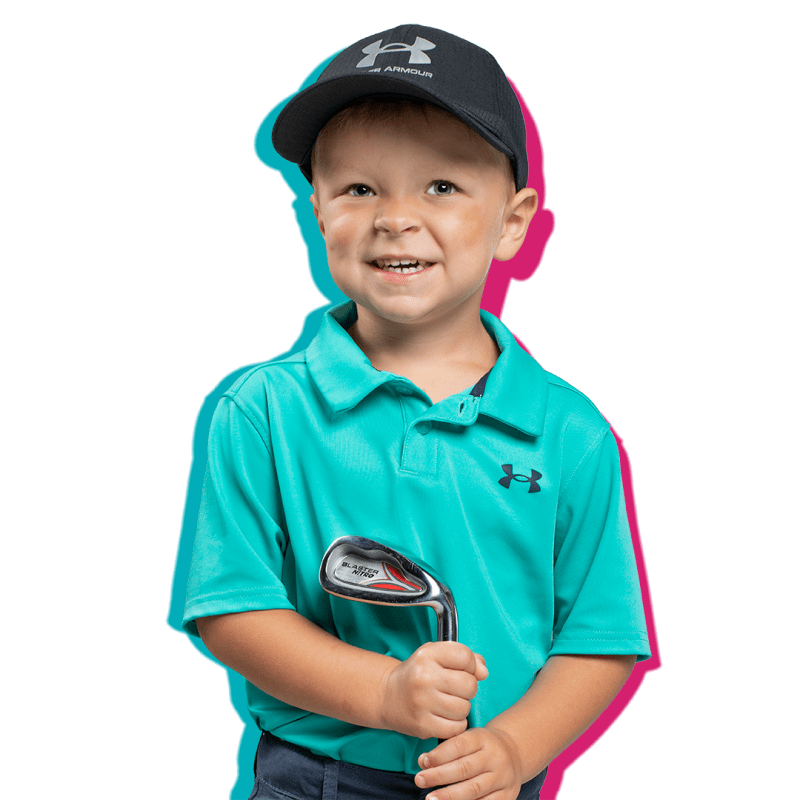 A year later, Grady became a bonafide TikTok sensation. 
"I didn't really know what TikTok was," Austin recalls. "Aubrey was like, 'Let me record him.' He was hitting balls in the front yard, still in his diaper. It was first thing in the morning."
After Aubrey augmented the adorable video with a snippet from a song by country singer Walker Hayes, things really went crazy.
"That's when we posted the first golf video," Aubrey says. "He went from having 8,000 watchers to 22.9 million of the golf video. It was crazy. My husband was like, 'Take that video off.'"
For those of you scoring at home, the population of the State of Florida is 22 million. Imagine every person in the Sunshine State glued to a video of a kid in a diaper hitting a golf ball, long and straight.
It was certainly hard for Austin to fathom.
"My wife is social media conscious, but I really didn't pick up on the TikTok thing. I was a little iffy at first," Austin says.
Austin got educated in a hurry. "A lot of people told me, 'I saw the video.' It took off."
At least a few people were introduced to the pint-sized TikTok sensation by grandpa Dean.
"Pap Pap is very proud. He'll show videos to people he doesn't even know," Aubrey says.
Millions found Grady all by themselves. 
Grandma Teresa Simmons, aka NiNi, will never forget the moment she realized Grady was an internet celebrity. "We were at the pet store when this young lady says, 'That's the little boy from TikTok!' She recognized him right away." 
The craziness reached a new level when companies began sending Aubrey products because they considered her "an influencer." Each gift-giver intimated that they wouldn't mind if Aubrey made a video of Grady using their product. Talent agencies also offered to help build the little golfer's following and Fox News even sought an interview. 
Aubrey made a few videos, but said no to most companies, all would-be promoters and Fox News. No, no, no.
"It's cool to get the products, but being an influencer is a full-time job, and I don't want that," remarks Aubrey, who works in an office two days a week. "I'm not the influencer type. We like to be behind the scenes."
Aubrey wouldn't fret for a second if Grady's followers dropped from 22 million to 22 friends and family members – the intended audience of every video she posted on TikTok.
Aubrey never envisioned her videos going viral. After all, there are lots of cute kids on TikTok. 
But videos of cute kids doing grown up things? Not so much.
"I've never seen any kid I've been around – except children of professional athletes – who can hit a ball like he does. He smokes it," says Dean, a pretty good golfer himself.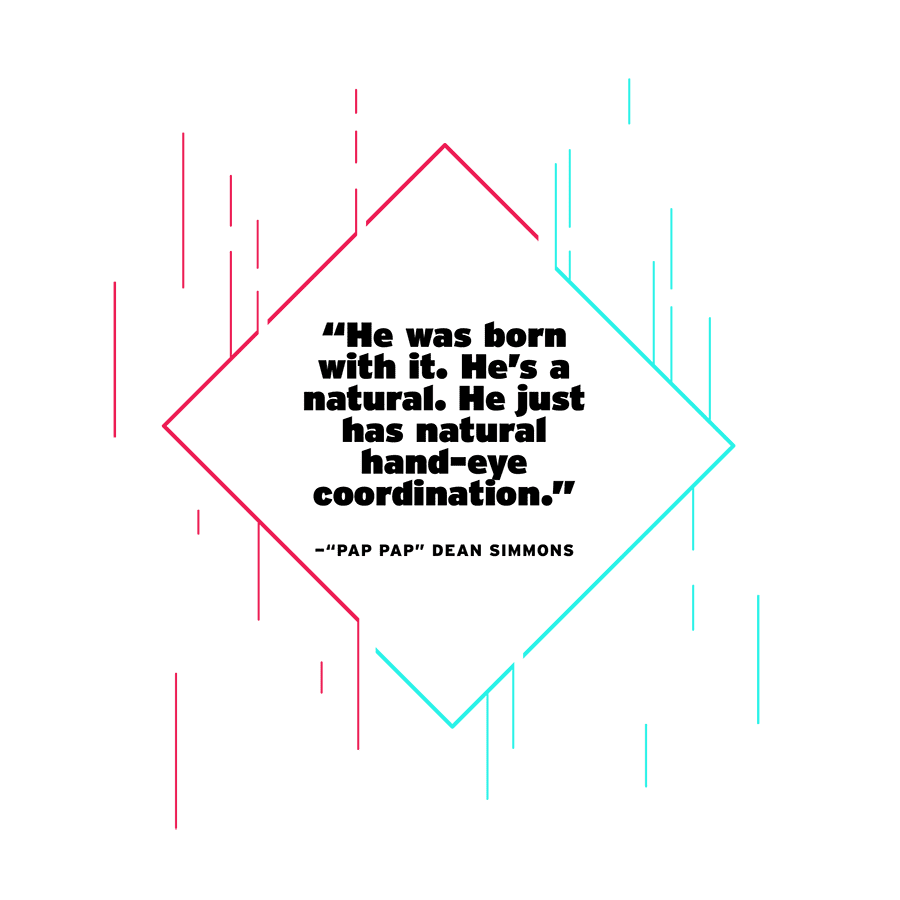 Austin says, "I'm proud because I know how hard golf is and Grady has totally grasped it. He hits the ball straight every time. I don't hit it straight every time."
Grady was just 13 months old when he opened Pap Pap's eyes. "He was at the house swinging a little plastic club and hitting it pretty good," Dean recalls. "Me and Teresa went to Dick's Sporting Goods and bought him real clubs with special grips. And it went from there."  
Austin had already reached that conclusion.
"That's when I first started working with him," Austin says. "It's all been play and fun. For now, it's just going to be for fun."
"Work" is a misnomer. Time with dad and golf clubs, whether in the front yard of the Simmons' Grand Island home, or at the nearby Wedgewood Golf Course, is play all the way.
Left unsaid is the possibility that golf may someday be Grady's line of work.
"People on TikTok call him Toddler Woods," Aubrey says with a chuckle.
Thankfully, Grady is too young to feel the weight of being compared to the great Tiger Woods, who shot a 48 for nine holes at age 3, was featured in Golf Digest at age 5, and has earned roughly $118 million playing professional golf tournaments.
Speaking of tournaments, Grady's played in a few. No foolin'.
"He plays with his dad and Pap Pap in tournaments. He plays best ball and he stays strong," Aubrey says.
Austin says they'll consider sending Grady to golf camp when he turns 5, but they'll be perfectly happy if he loses interest in golf by then. 
Aubrey and Austin say they absolutely will not pressure Grady either way.
"His dad is excited to see him grow into an athlete, but his education will come first," Aubrey says. "We will let our children be what they want to be — with guidance and within reason, of course."
That's right, children. And little sister JoJo also appears to have a bright future. 
"She's 17 months old and she's a daredevil. She'll climb all kinds of things," Aubrey reveals. "And she follows Bubba around and does whatever he does."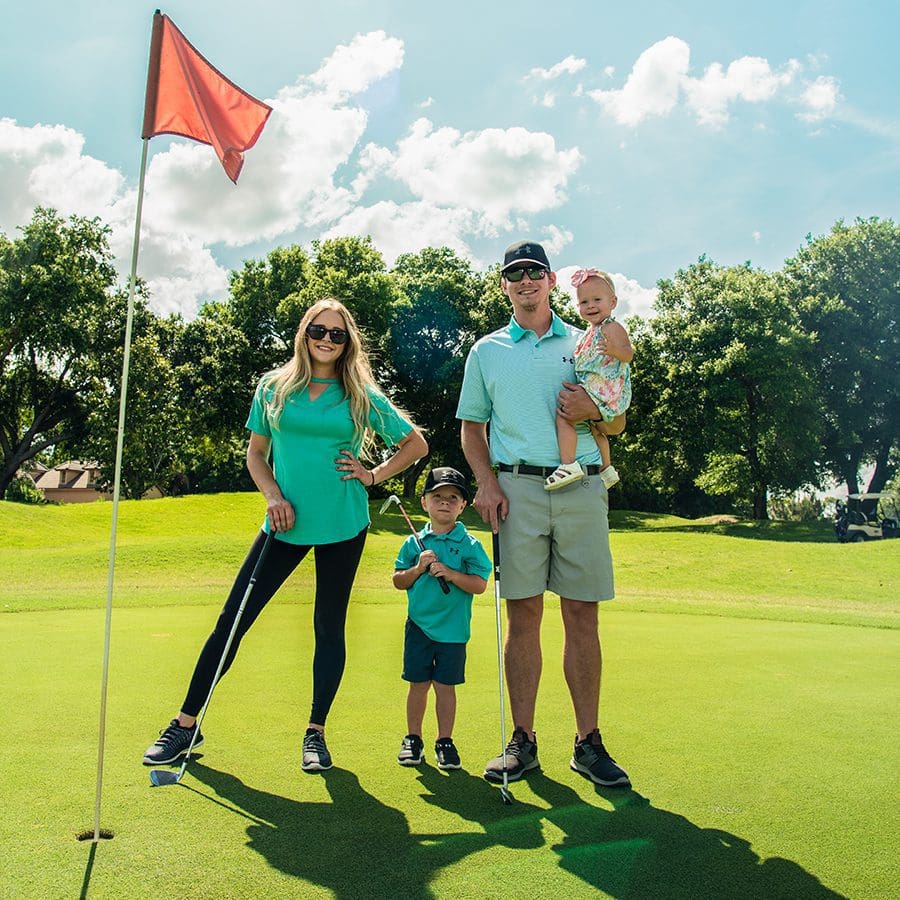 Aubrey, Grady, Austin, and JoJo Simmons
That includes golf. 
"JoJo is coming up in the shadows of Grady," Dean claims. "She's going to be something!"
Could the Simmons kids one day rival the brother/sister golfing tandem of Carolina and Eugenio Chacarra, the Madrid, Spain siblings who won collegiate golf tournaments within three days of each other in February?  
Grady and JoJo have a good start, but a lot can happen in the next 15 years.
Austin's take: "We'll see what's best for him. I want him to do what he wants to do."
What Grady wants – right now – is … everything.
"It's not just golf; he enjoys any kind of sports. He's really into fishing at the moment," Aubrey says. 
Fishing. Baseball. Kicking balls. Driving – yes, driving – zero-turn mowers and Can-Ams.
Forget Tiger Woods. Grady may become the next Deion Sanders or Bo Jackson. 
"He's not a kid who sits around and plays video games," Dean said.
Today, Grady excels at sports. But his parents and grands are also seeing talents beyond hand-eye coordination. 
"You kind of show him one little thing and he'll pick right up on it. And he just has the biggest personality," NiNi says. "The other night I made him his favorite food, rice with alfredo sauce and he said, 'This is good, NiNi.' And he gave me a thumbs up. He gave me the name NiNi; I was supposed to be Grammy."  
Speaking of Grammys, don't be surprised if Grady wins one.
"He's a great kid. His personality is over the top. He's a wild man," Austin says.
Scientist? Statesman? Professor? Movie star? President of the United States of America? Whatever is in his future can wait.
"We have discussed future steps, but he's only 3-and-a-half years old. We'll have to get advice when he gets older," Aubrey says.
Grady's biggest fans don't focus on what Bubba will become; they're concerned with who he will be.
"I love watching him hit golf balls, but you never know, he might get tired of golf and give it up," Dean muses. "Whatever he decides to do, as long as he's healthy and doing well in school, that's all that matters."
"I think he'll be a good role model," Aubrey says.
Having a TikTok sensation has been fun, but it's not fulfilling; it's nothing compared to being the mother of a precocious, 41-inch tall dynamo who can't go a waking hour without asking, 'Why?' 
"I'm a proud mama," Aubrey says. "I feel like I'm living a dream. We're determined to enjoy each day with our children. You blink and it's gone."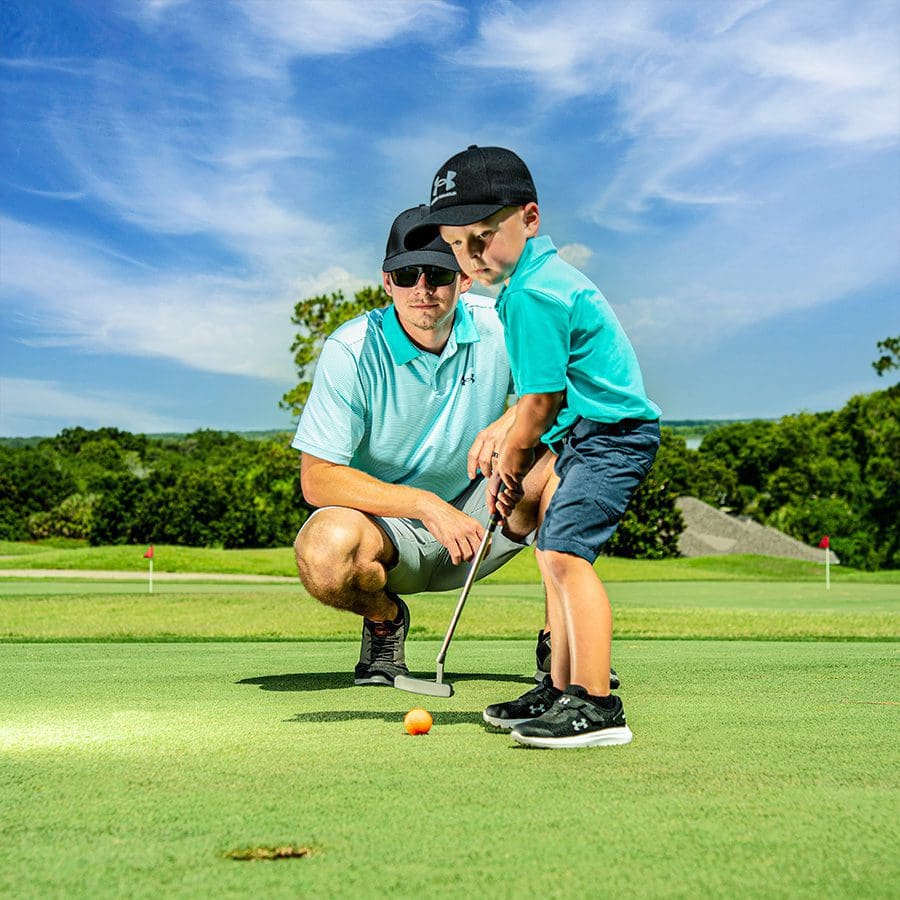 ---
Gary Corsair began writing professionally while attending high school in Greentown, Indiana. He's spent most of the past 46 years in writing, reporting, editing and producing roles for newspapers, magazines, TV, and radio. He's served as publisher and editor of three newspapers, TV news director, and executive producer of two documentaries about The Groveland Four. Gary's earned more than 65 awards for journalism excellence.
Share This Story!