Tillie's Tavern and Grill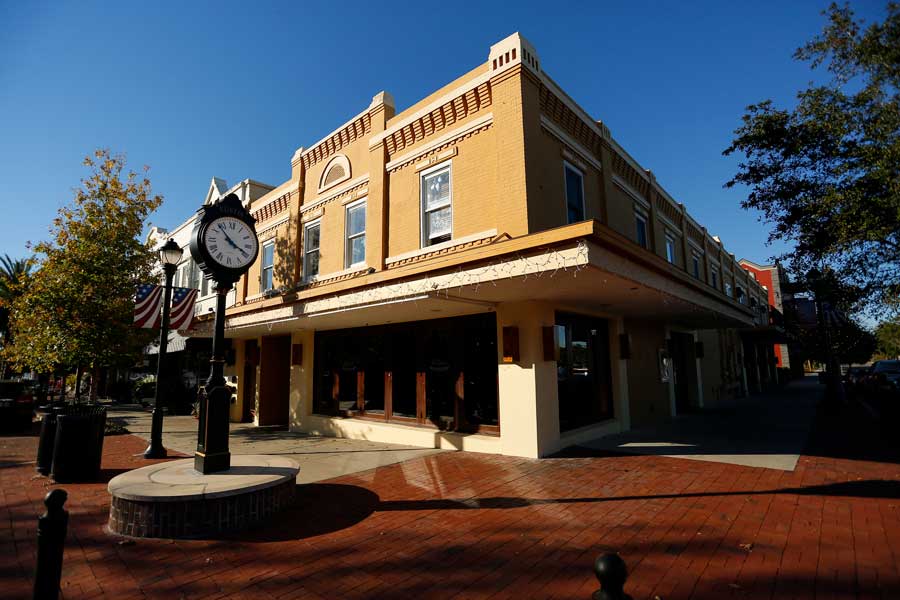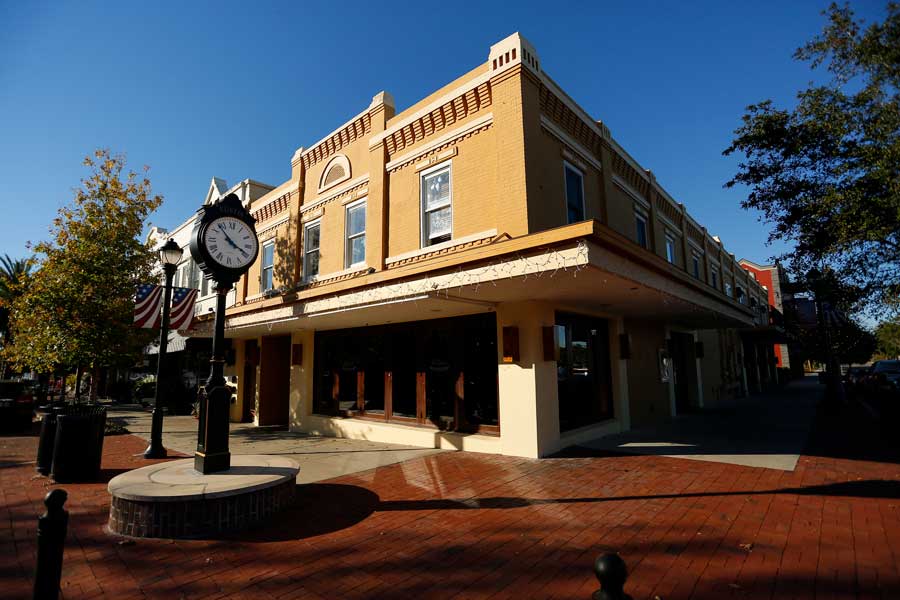 ---
photo: fred lopez
---
Right in the heart of Eustis is Tillie's Tavern and Grill, the kind of fun, casual hot spot that wows diners with eye-appealing, fresh tasting foods—one of those delightful dining experiences that left me and two friends eager to return with relatives and houseguests.
That's a good sign.
We collectively gasped, "Oh wow!" when our appetizers arrived—a beautiful mound of house-cut onion rings and fried green tomatoes—both hand-dipped in batter and served golden brown.
The appetizers were a delicious start as we kept reaching for more while we pondered a menu filled with so many items we longed to sample, ranging from BBQ Pulled Pork Nachos, a variety of flatbreads, sandwiches, fish, wraps, burgers and salads.
I was swayed by a nearby diners' order of Fish & Chips, and of course my friends had to sample the mild, flaky white fish served lightly battered with mild tartar sauce, tasty fries, and crisp coleslaw with a light, tangy dressing. They were just as impressed as me.
My friends shared Cash's Chicken Salad, one of the menu item marked "TF" for being one of Tillie's favorites, which came on a bed of fresh shredded iceberg lettuce with a generous portion of chicken salad in the middle and wonderful accoutrements surrounding it. They loved the sweetness of the candied pecans, dried cranberries, and mandarin oranges and found it to be the perfect complement to the delicious chicken, along with the honey mustard dressing that pulled it all together.
Each of us felt Tillie's deserved the pristine rating of 5 forks, which also equates to six thumbs up.
---
Tillie's Tavern & Grill
31 E. Magnolia Ave., Eustis
352.602.7929
www.tilliestavernandgrill.com
Originally from Anderson, Ind., Theresa worked for The Herald-Bulletin for many years. After experiencing a winter with 53 inches of snow, her late husband asked her to get a job in Florida, and they headed south. Well known in the area, Theresa worked with The Daily Sun and The Daily Commercial prior to joining Akers.
Share This Story!