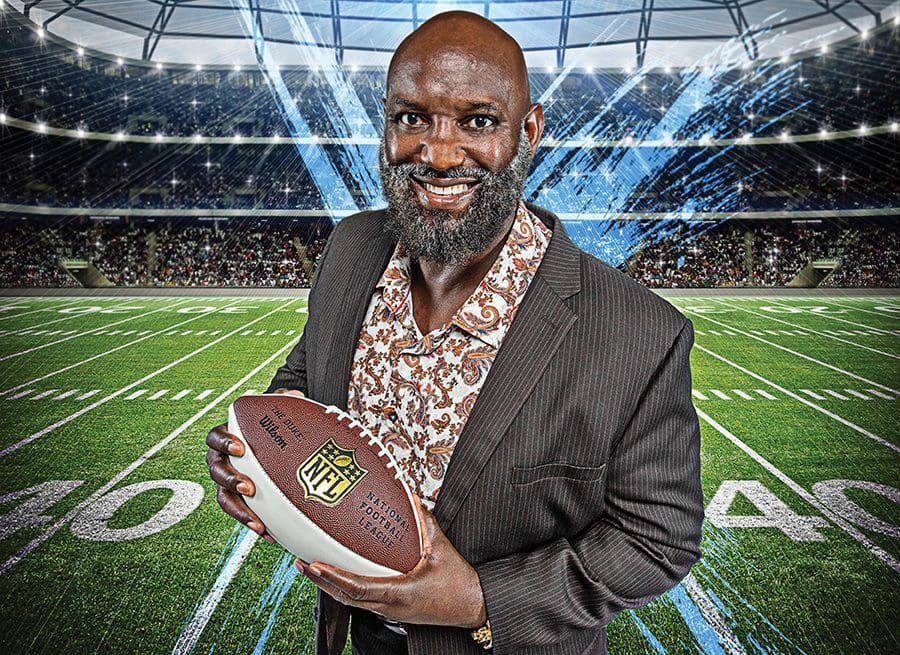 A greater glory
As a defensive tackle for the Indianapolis Colts, Tony McCoy started 79 games and made 330 tackles and 23 sacks during a 9-year NFL career.
What he accomplished off the field was more meaningful. 
Tony started We As One Ministry, an outreach program designed to help Indianapolis' struggling inner-city families. He'd repair abandoned homes and put families in them, teach basic life skills, and encourage involvement in local churches. 
On Monday nights, Tony invited inner-city families and his teammates to his home for Bible study.
"We held the Bible study class in my basement one hour before Monday Night Football," Tony recalls. "Then we'd watch the football game. By doing that, I grew in faith because when you bring together — black people, white people, Hispanics, males, and females — there is a spiritual explosion in our midst."
In 1996, Tony earned a minister's license through the United Christian Church and Ministerial Association. Four years later, Tony went from the gridiron to the pulpit. He started Hope International Church in Groveland, where he continues serving as senior pastor. Under his leadership, the church's congregation has grown to 600 members. 
Tony remains a gentle giant with a servant's heart. His church has several ministries that serve a diverse group of people, including special needs children and their parents. His church also has a men's ministry, a women's ministry, a youth ministry, a couple's ministry, and a senior's ministry. 
Football made him a star. Faith made him the man he is today. 
"To give God your whole life is humbling," Tony says. "I wouldn't be who I am in life without Him. He's my mentor, my director, my flashlight."
Akers Media Group's James Combs has been a staff writer for several local publications since August 2000. He has had the privilege of interviewing some of Lake County's many fascinating residents—from innovative business owners to heroic war veterans—and bringing their stories to life. A resident of Lake County since 1986, James recently embarked on a journey to lead a healthier lifestyle. He has lost 60 pounds and walks nearly five miles a day. In his spare time, he enjoys target shooting, skeet shooting and watching his beloved Kentucky Wildcats!
Share This Story!