Top Realtors: Loch Realty Group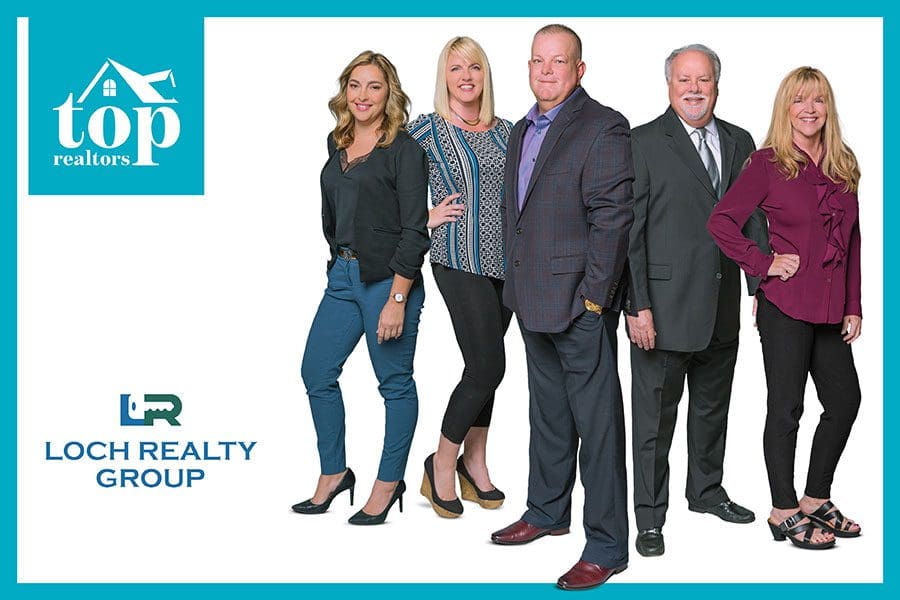 Longtime realtors Rob Crawford and Greg Nacke have experienced unprecedented success in the industry since opening Loch Realty Group in 2020, and their powerful secret behind it is quite simple.
"The biggest thing is building great relationships with our clients, our agents, different brokerages, and other agents in the field we lean on to get transactions through," says Rob, explaining that they work 24/7 to ensure each transaction culminates with the best outcome.
Rob says they also believe strongly in their brand, a dream he and Greg shared since day one.
"We both realized we wanted to create a boutique brokerage where it wasn't' about splits and fees, but in reality, getting to know our agents, their families, and helping them do right by our clients," Rob says. "We didn't want 1,000 agents, we wanted a handful of the best and with that, we can offer more personal, specialized services others don't."
Greg says that concept translates into major successes, not just for their company, but their agents, and especially, every customer.
"At the end of the day, we work for our customers. They come to us with what they have in mind, and when we find a home they love, our job is to make sure we can get it," Greg says. "We strategize to make that happen, so we've implemented detailed steps for our Realtors to execute whether we are Buyers' or Sellers' advocates to reach a favorable outcome for our customers."
But when all is said and done, the Loch Realty mentality is that there's more to every transaction than just a sale.
"It's about making a phone call or stopping by your buyer's house, asking them how it's going, sending out Christmas and birthday cards, just going that extra mile," Rob says. "We believe in complete honesty, and representing our clients from the moment we meet, and we believe in creating relationships that will last forever."
 Loch Realty serves 15 counties throughout Central Florida, including The Villages and Mount Dora where their offices are located. A new office in the Clearwater/Tarpon Springs area is also in the works.
Additionally, both Rob and Greg are very active members of the Realtors Association of Lake and Sumter Counties, an organization they stand behind and encourage their agents to get involved in.
In fact, Rob, in January, was named its 2021 Realtor® of the Year, and there's no doubt why.
"We want to make sure we know everything about the areas we're showing our customers, many who are 55 plus, and excited about retiring and getting ready to start the part of their lives they worked so hard to get to," Rob says. "Our goal is making the home buying process so easy that they don't have any worries."
---
LochRealtyFL.com
352.729.2680 | 141 N. Highland St., Ste. A, Mount Dora
352.275.5918 | 4125 County Road 106, Oxford