Traveling Bartender Has Thirst for Adventure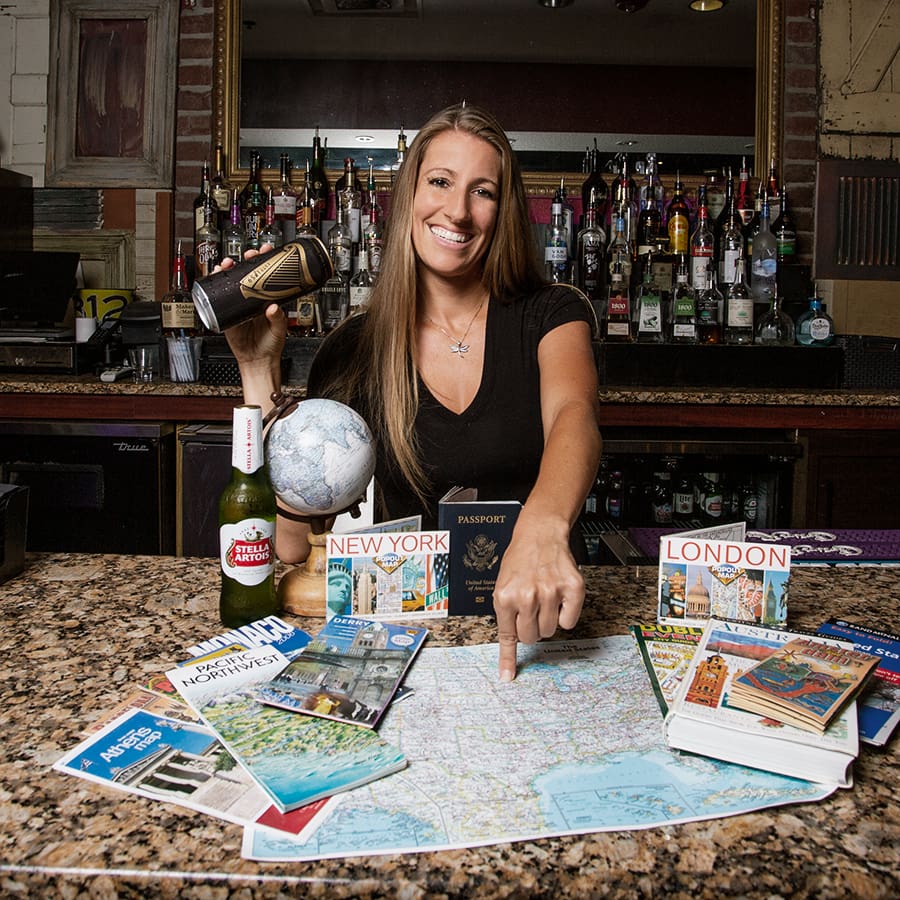 For one bartender, seeing the world is worth a shot.
I recently popped into City Fire at Lake Sumter Landing for a cold one and a bit of baseball and while ordering my frosty brew, noticed that the bartender was wearing a dragonfly pendant. Since I wear the same one, I asked her about it and after about two minutes of yapping, we discovered that we had a lot more in common.
Turns out that Jenny Meadows has also turned her career as a bartender into a way to travel. She's just 39 but has been to 44 countries. (She beat me by five!) It's always great to meet a fellow member of "The Sisterhood of the Traveling Pints."
While her path has been different than mine, our wanderlust and thirst for adventure are the same. 
"I was really bored in college," Jenny says. "One day, at a career fair, I noticed a program to help troubled teens in Australia."
Just 19, she moved to Townsville City, a coastal city in northeastern Queensland, Australia. She stayed for three years. 
Jenny returned to Sarasota after her stint Down Under and worked four jobs, seven days a week to save for another trip and volunteer opportunities. With dedication and zero social life, she was able to save $15,000 in seven months.
"I made it to 13 countries in one year volunteering and celebrated my 23rd birthday in Swaziland," she says, noting that it's a country (now Eswatini) in southern Africa.
Jenny did a six-month pleasure trip through Europe that turned into six years living in London. She returned to Florida in 2019.
She says the trips were great fun, but most of her travel consisted of building houses in impoverished countries, working in orphanages, teaching English, and starting youth programs.
"The most impactful work I ever did was in Thailand," she says. "We got to know many sex workers and tried to help girls escape that industry."
Jenny is planning her dream trip to visit all of the national parks in the Western United States in an RV.
"Bartending is the perfect job for me in between adventures," she says. "I meet interesting people and broaden my horizons through conversations. I'll never stop being curious about the world or stop adventuring."