Treat your Taste Buds to Southern-Comfort at this Umatilla Restaurant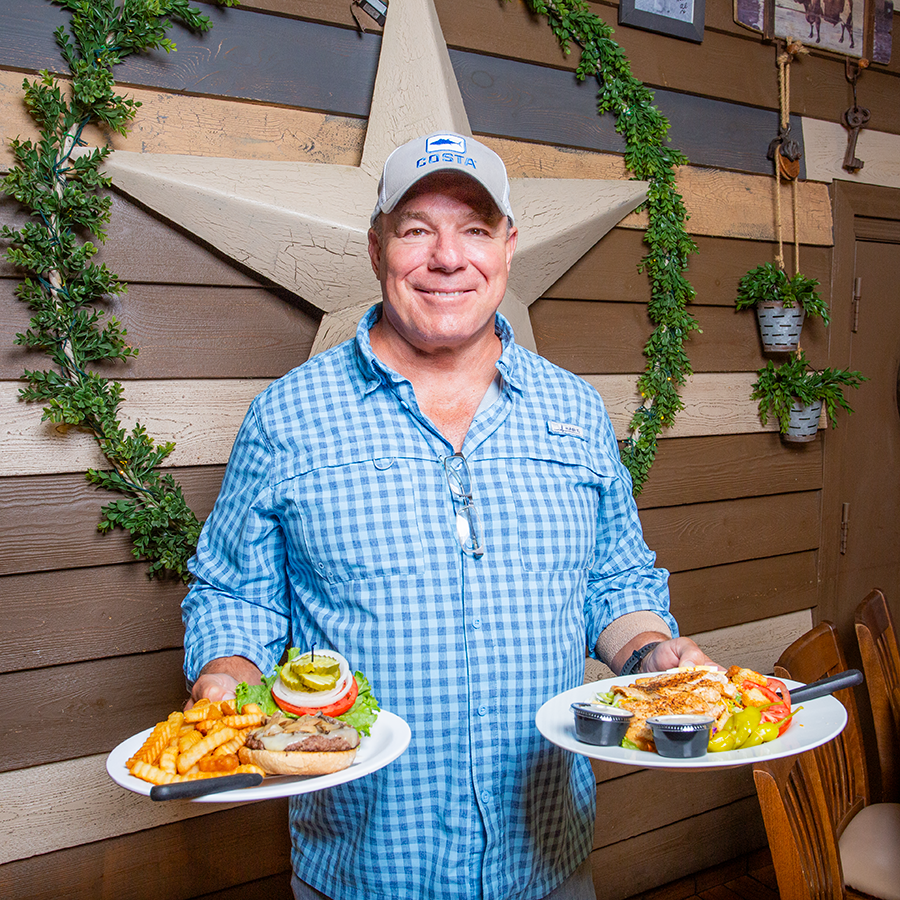 Treat your Taste Buds to Southern-Comfort at this Umatilla Restaurant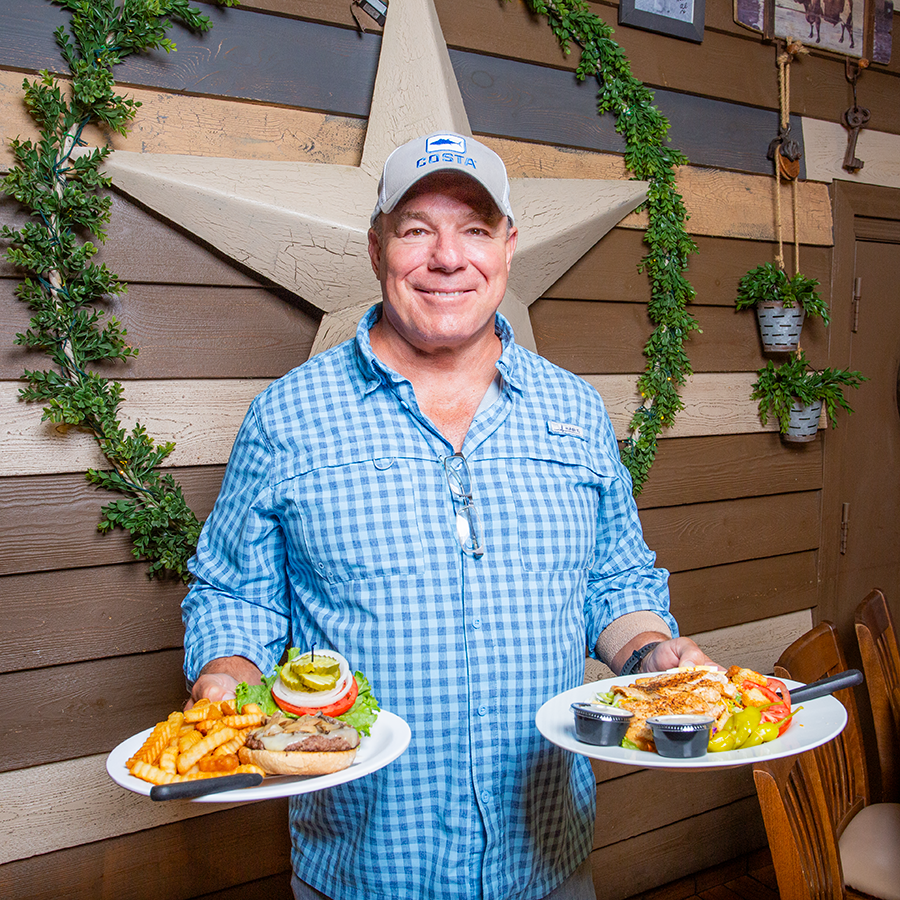 Umatilla siblings joyfully serve comfort food and heaping sides of friendship, love, and memories.
Most people rely on scrapbooks, old photographs or family stories passed from generation to generation to carry on their family's legacy. 
Brothers Glen and Byron Key and their sister Keri Carter, however, have a restaurant. 
It's not just any restaurant they co-own either, but what's become known as a local landmark. And rightfully so. The Mason Jar has called the exact same spot home since their mom Latrell Key—with help from her sister Paula and her Aunt Lou—first opened in Dona VIsta more than 41 years ago.
"We share a special connection to this place, not only as her children now running it, but because we know it was one of her biggest accomplishments," says Glen. "It's so special to be running it and so nice that people talk about her. They love the food but she's what people remember most about this place."
"It's been family owned and operated since the beginning."
Upon walking into The Mason Jar, you may notice some unique features: door handles made from rifles, country/barn décor featuring wagon wheels and sunflowers, a stuffed black bear near the entrance, a sign reminding all to "Eat like no one is watching," old black-and-white framed family photos on the walls of the waiting area, and more. 
Most of all, the smells coming from the kitchen may remind guests of their own mothers' southern kitchens. Days when things like bacon and eggs, meatloaf, chicken fried steak with mashed potatoes and gravy, liver and onions, fried chicken, beans and rice, shepherd's pie, biscuits, corn muffins, chicken and dumplings, and spaghetti were staples. 
Glen says the very aromas wafting through the air transport him back in time.
"The type of food we serve here is based on good old homecooked meals. We use a lot of my mother's and grandmother's recipes and everything we serve are things we would've been served for dinner back in the day," he adds, explaining that along with traditional southern-style meals, The Mason Jar kitchen produces favorites like burgers, sandwiches, salads, and more.
The restaurant opens at 6am daily for breakfast, which is served until 11am sharp. 
In fact, Mason Jar regulars Ken and Linda Adams — self-proclaimed area "old-timers" — say be prepared for a bit of a wait if you visit the place on a weekend morning, especially Sundays after church. They also say it's worth it for what they call the best breakfast around served by the friendliest crew. 
"We absolutely love the Mason Jar and appreciate all that it stands for. To have this in our community and know the people here is just amazing, and the food is fantastic," says Linda. "My favorite is all-you-can-eat fried chicken on Sundays but mainly, the best thing about the restaurant are its servers because they always make you feel welcome."
"You have to take care of these kinds of places. They're jewels."
Glen says he also cherishes the staff, and credits them for so many repeat customers. 
"We have employees who have been with us for 20 to 30 years, we have employees who work here together, like mother and daughter, and we have the best and most creative kitchen manager we could ever ask for," Glen adds. "I want to thank them all; it's part of the blessing that's been established here, and one of the ingredients of our success." 
Style photographer Nicole Hamel and I discovered a jam-packed menu when we recently visited The Mason Jar. 
We shared an order of fried green tomatoes sprinkled with parmesan cheese, which were perfectly prepared and didn't taste greasy at all.
I followed that with a hamburger steak and a side of candied yams. Nicole had the country fried chicken breast with mashed potatoes and gravy. 
Both entrees were delicious, but the servings were so big there was no way we could have finished all of it. Somehow, we made room to split an amazing peach cobbler with no regrets.
With that, the best thing about our visit was learning about Table 13, a long table near the entrance that occasionally sits empty during the busiest breakfast and lunch times. 
"It was my mother's idea. She made it so that Table 13 is always open and reserved for local businessmen and businesswomen. We reserve it for the first part of breakfast and lunch so when they come in, they can get a seat quickly, eat and go, even if we're busy," Glen said. "She was always thinking of everyone, and how she could feed and take care of them."
Glen and his staff certainly took care of us. I will be back, especially during strawberry season when they feature strawberry shortcake, served in a mason jar, for dessert. 
Originally from Nogales, Arizona, Roxanne worked in the customer service industry while writing independently for years. After moving to Florida in 1999, Roxanne eventually switched her career path to focus more on writing and went on to become an award-winning reporter for The Daily Commercial/South Lake Press newspapers for 16 years prior to coming on board with Akers Media as a staff writer in July 2020 – her dream job come true.
Share This Story!