Twin Brothers Lead MDCA To Conference Championship Game in Lakeland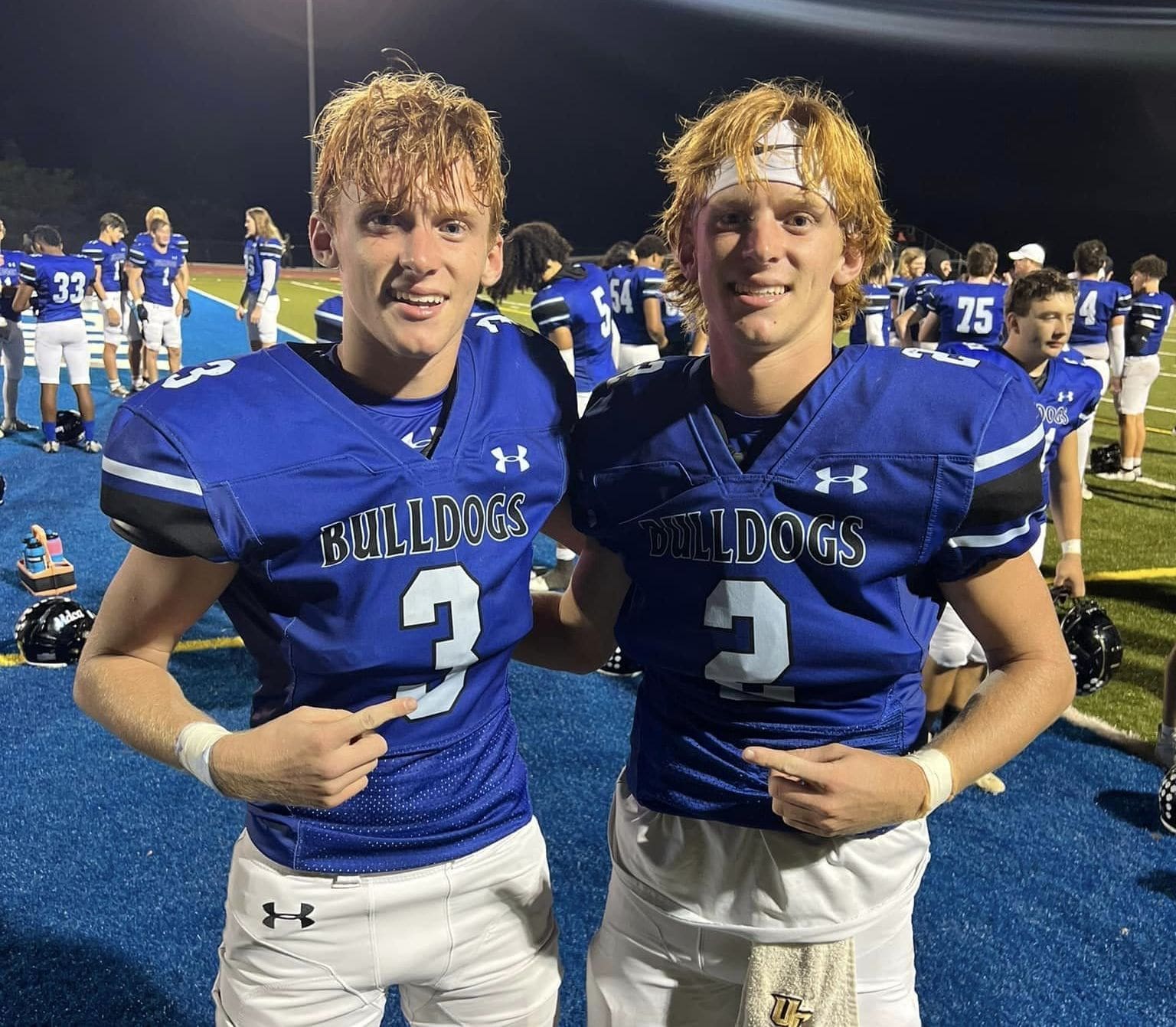 MDCA twin brothers have led MDCA to the SSAA Class 5 State Championship Game in Lakeland! The brothers are not just twins but part of a set of triplets. Their sister, Gracelyn, a skilled swimmer at Umatilla High School, is equally athletic and is also a member of the AICE club at her school. Meanwhile, the brothers, both juniors at MDCA, have been instrumental in their team's success this season despite overcoming significant injuries.
Nathan and Seth Roach have faced considerable challenges throughout the season. Nathan broke his wrist on his throwing arm, while Seth suffered a broken collarbone. Their mother, Tiffany Roach, shared the adversity they had to overcome. Remarkably, the brothers encouraged each other to mend quickly and remained steadfast in their commitment to the team.
In a thrilling State Semi-Final matchup against Bishop Snyder this past Friday night, the Roach brothers delivered the best performance of their careers to date. Nathan orchestrated MDCA's offense, throwing two touchdowns to Taylor Cline, who also had an outstanding night, contributing three touchdowns to the team's victory. Meanwhile, Seth Roach would shine on the defensive side with two crucial interceptions.
The Roach twins' remarkable chemistry dates back to their early years playing sports in elementary school. Seth expressed their unique bond, "As twins, there's this dynamic that Nate and I have where we as players are always viewed as a single unit. If he has a good game and I have a bad game, it looks bad on both of us. We feel an awareness that if one of us slacks in practice, we both can gain a reputation for slacking. So we don't. We trust each other to do the work and make the plays to win the game."
Their father, James Roach, a former Navy swimmer and current Southwest Airlines pilot, has been an exceptional role model for the twins. Their mother, Tiffany, has been an unwavering supporter, often heard cheering from the grandstands alongside the massive crowd that turned out in support.
Now, the Roach brothers and their MDCA team are gearing up for the most significant game of their careers, the Sunshine State Athletic Association Class 5A Conference Championship Game. Taking place at Southeastern University in Lakeland, it promises to be an unforgettable battle against Saint Stephens on Friday night. What was initially a challenging season has transformed into a Cinderella story, offering MDCA the opportunity to clinch a conference championship, a dream few athletes ever realize.
Despite their season-threatening injuries, the Roach twins, along with their talented teammates and the leadership of senior Navy commit Owen Draves, have come a long way, with Taylor Cline's outstanding performances and the efforts of Connor Calfy, Seth Roach, and Xavier Dalton solidifying their chances of bringing home the conference championship.
As the MDCA Bulldogs prepare for this monumental showdown, we extend our best wishes to Nate and Seth Roach, their teammates, coaches, and families. Go Bulldogs!
Kyle Coppola was born in Newton, Massachusetts and received his Bachelor of Fine Arts in Communications from Curry College in 2016. After traveling to Florida on a family vacation, he decided he could not get enough of the warm weather and made the move from snowy Massachusetts to central Florida 8 years ago.
For the last decade Kyle has gained valuable experience in social media content creation, marketing and sales, writing, video production, sports announcing and even broadcasting for local radio stations, such as FM 102.9 in The Villages and FM 91.5 in Massachusetts. Every year he volunteers at The Villages Charter High School as a play-by-play sports announcer for the football games as well as a public address announcer for the basketball games, including the annual Battle at The Villages Tournament.
Outside the office Kyle is a husband and father to two beautiful girls along with their cat. In his spare time he likes to spend time with his family, travel, play golf and swim. He is also a huge sports junkie and even bigger motorsports fan and loves to attend racing events when he can.
Share This Story!