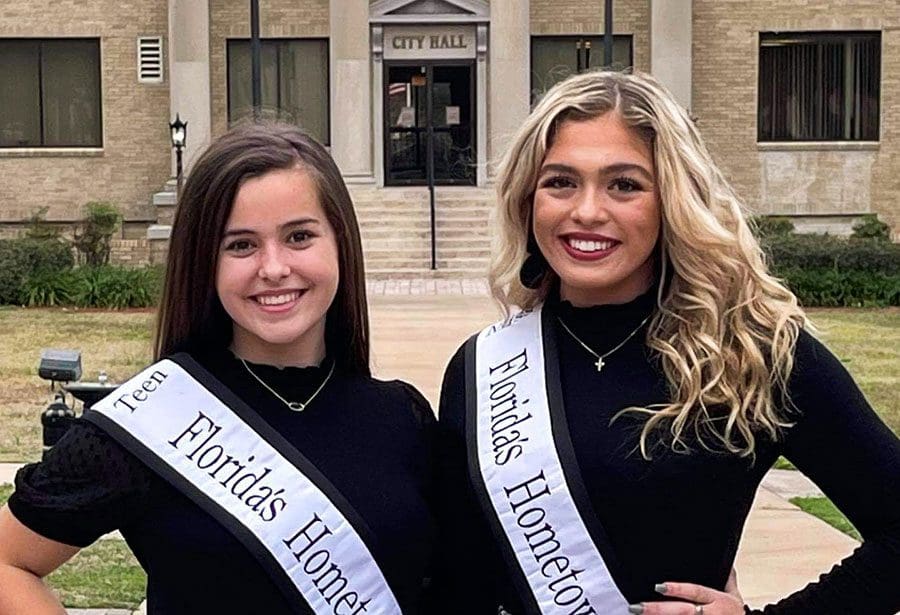 Madison Rowland, a sophomore at Leesburg High School, and Madison Wilson, a 2021 graduate of The Villages High School and now a freshman at Florida State University in Tallahassee, are both local representatives in Florida's Hometown USA Program, Inc., a non-profit educational organization.
The program aims to educate youths on volunteerism and inspire them to make a difference in the lives of children, youths, and the elderly.
Madison Rowland is the daughter of Charlotte and Herb Rowland. Her interests are baton, LHS Majorette, FFA Club, and her favorite subject is agriculture. She aspires to become a crime scene investigator.
Madison Wilson is the daughter of Amber Wilson and Justin Wilson. She enjoys dance, travel, and wakeboarding. She has served as an assistant dance and soccer coach, and she wants to become a real estate agent. 
As Florida's Hometown USA representatives, both girls have visited and entertained at nursing homes, children's hospitals, veteran's hospitals, charity events, and at other activities throughout the state. The program is partnered with 27 facilities throughout Florida. 
Madison Rowland and Madison Wilson will end their reign on Nov. 15 when new representatives are chosen.