Umatilla High School Hires Alumni Eric Samuels as New Head Football Coach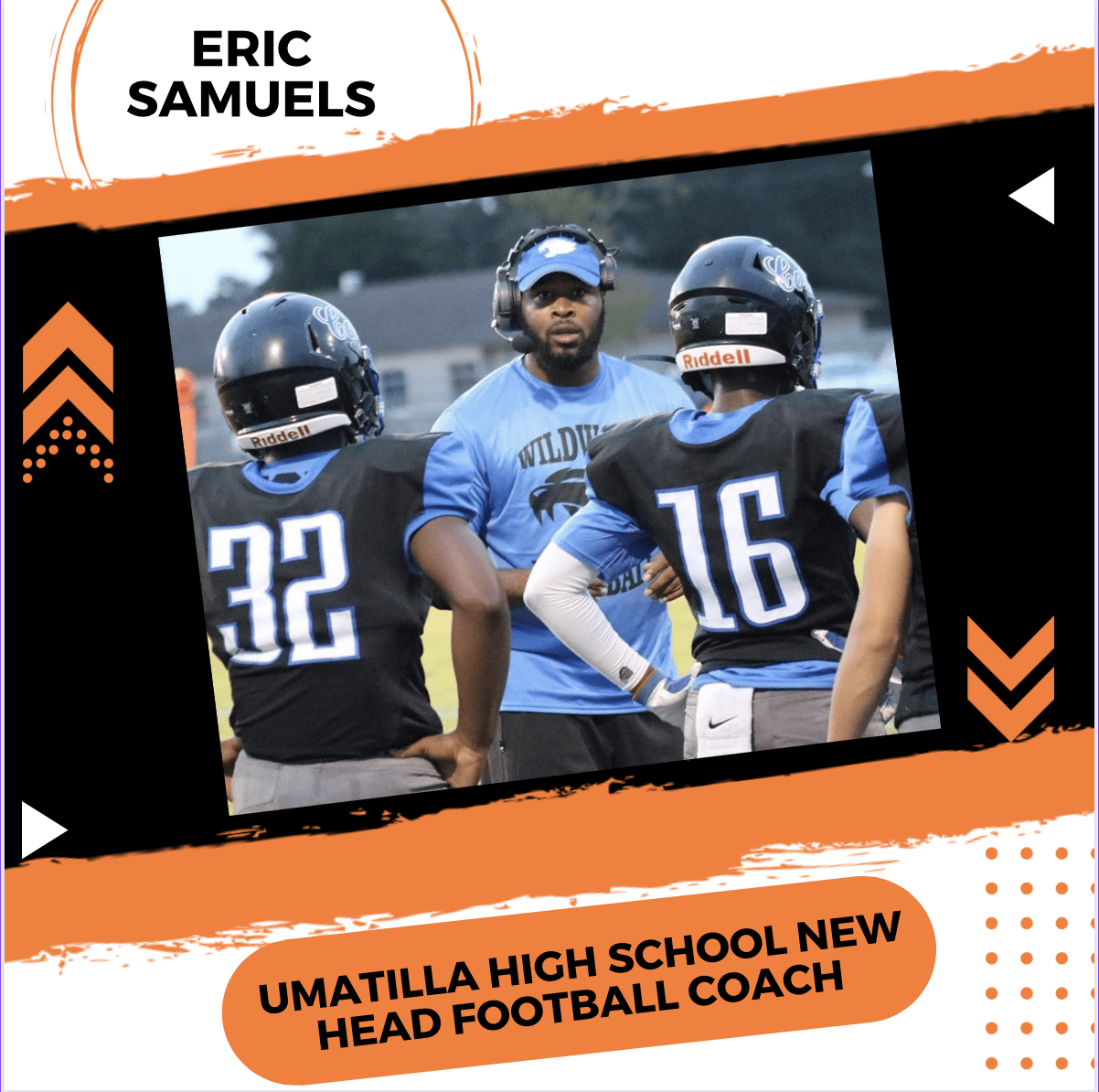 Umatilla High School Hires Alumni Eric Samuels as New Head Football Coach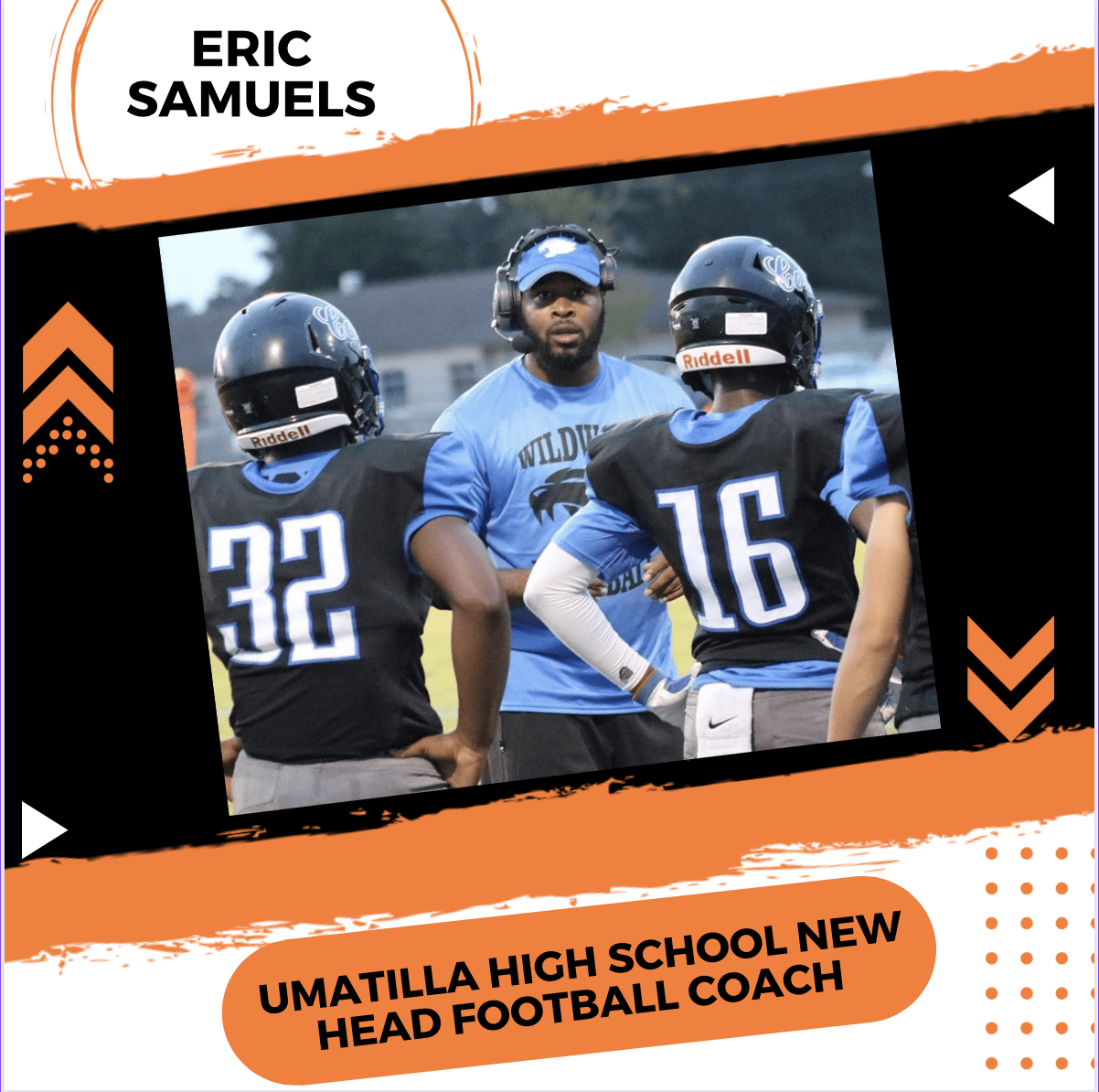 Umatilla High School has hired their new head football coach and it's a homecoming for one of Umatilla's finest athletes ever to come through the program. Eric Samuels, a graduate of The Umatilla High School class of 2010 knows a thing or two about coaching football. The former Bulldog went 0-10 his senior football season and still got a scholarship to play at Vanderbilt University in Tennessee.
During Samuel's time at Umatilla he was a three year starter at running back and defensive back. He rushed for 627 yards and scored 11 touchdowns his senior year. He also contributed 43 tackles and three interceptions. However Umatilla never won a game his senior year. That year was heartbreaking for the team and Samuel's but he took that with him wherever he went.
Samuels would attend Vanderbilt where he was one of seven true freshmen to see action. He saw action in all four years he played at college including having five solo tackles in a shutout win against Kentucky in 2012. He had at least five total tackles in four games, topped by a six-tackle performance at Missouri.
Samuels would go on to play in the Canadian Football League better known as the CFL for the Edmonton Eskimos. Eventually, Samuels found himself back in Florida and was a top assistant coach for Wildwood High School for over 6 years. That experience allowed him the opportunity to seek out a head coaching position and Umatilla was just the place.
Former head coach of Umatilla Charlie Cerney had taken a football program that was in shambles and turned it around into a winning and respectable program. His hard work did not go unnoticed and Mount Dora High School coached by Luke Hutchinson decided to offer Cerney a defensive coordinator position this year. Cerney accepted and Umatilla was left now trying to fill the void left at the head coaching position.
Eric Samuels fit that mold perfectly. Cerney was all about hard work, determination and brotherhood. Samuels is all about inspiring kids to compete on the field and in the classroom. He believes kids should be given every ability to succeed and develop in a program. That is what Umatilla strives to do. Samuels was also quoted as saying "Coach Cerney was extremely helpful with the transition to Umatilla. He helped with everything needed to make sure The Bulldogs were left in good of shape as possible by the time he left. I have the utmost respect for coach Cerney and what he represents."
Samuels inherits a football team that just graduated an enormous senior class. However they do have their starting quarterback returning Logan Bowling for his senior season. We had the chance to talk to Umatilla Athletic Director Patrick Todd and he was very excited to have Samuel's as the head coach of Umatilla. "He's the kind of person you want in a leadership role. He's inspiring, encouraging and wants to build the program while investing in the kids within it."
Athletic Director Patrick Todd went on to say "We loved having Charlie Cerney as our football coach and he built something really solid. We know Charlie will do great things at Mount Dora and we cannot wait to see what Eric Samuels can build upon here."
Umatilla is coming off of a 5-5 season. The Bulldogs were just a few seconds and points away from a few more victories last year, but the program is in good shape going forward. While finding replacements for the outgoing class may prove challenging, Samuels can and will get the most out of this program.
We are excited for Umatilla Football this year and we wish coach Eric Samuels the best of luck as he returns to his former alumni as the Varsity Football Head Coach.
Photos Provided By:
Eric Samuels
Kyle Coppola was born in Newton, Massachusetts and received his Bachelor of Fine Arts in Communications from Curry College in 2016. After traveling to Florida on a family vacation, he decided he could not get enough of the warm weather and made the move from snowy Massachusetts to central Florida 8 years ago.
For the last decade Kyle has gained valuable experience in social media content creation, marketing and sales, writing, video production, sports announcing and even broadcasting for local radio stations, such as FM 102.9 in The Villages and FM 91.5 in Massachusetts. Every year he volunteers at The Villages Charter High School as a play-by-play sports announcer for the football games as well as a public address announcer for the basketball games, including the annual Battle at The Villages Tournament.
Outside the office Kyle is a husband and father to two beautiful girls along with their cat. In his spare time he likes to spend time with his family, travel, play golf and swim. He is also a huge sports junkie and even bigger motorsports fan and loves to attend racing events when he can.
Share This Story!