Uplifting dance instructor no longer grounded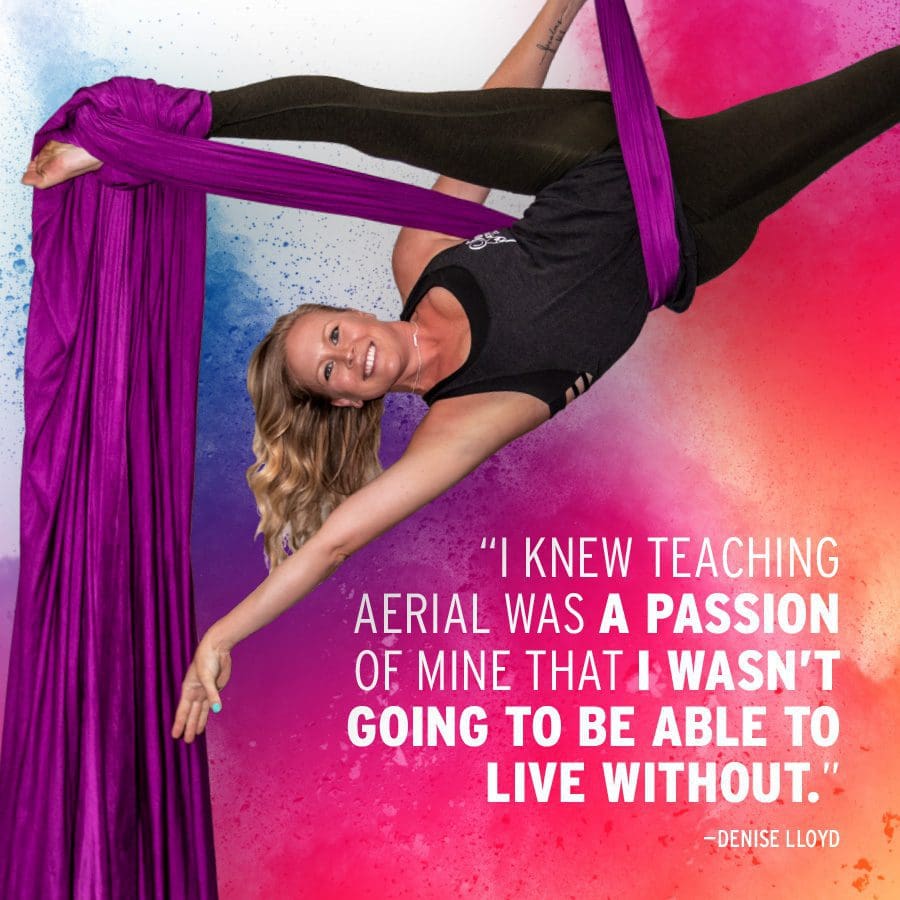 Soar Athletics owner Denise Lloyd indulged her passion at a competitive Orlando-area dance studio for 13 years before a chance encounter revealed her true calling, not on the dance floor, but above it.
Denise found new love after her best friend introduced her to aerial yoga (also referred to as anti-gravity yoga), which is similar to traditional yoga, but with participants suspended in the air, supported by a hammock.
Denise initially found aerial yoga a little too slow paced for her taste, but fell in love with an aerial silks class she took shortly thereafter.
"I started taking classes four days a week, and about two years later, I was already teaching classes at the same studio I started at," Denise says. "I knew then and there that aerial silks was my passion."
Denise soon started working as an instructor and performer for Anti Gravity, an Orlando entertainment company that sent her across the country to perform at private parties and corporate events. She also performed aerial silks in Universal Studios' daytime parade. At night, she did silks, lyra and partner lifts at the Pirates Dinner Adventure.
And then she landed her dream job performing at Sea World's Blue Horizons show, where she auditioned three times before finally being hired.
"Goes to show to never give up on auditions," Denise says. "You'll get more noes than yeses, but persistence pays off."
Unfortunately, Denise's time at Sea World was short-lived because she became pregnant with her first child. Leaving her dream job so soon broke her heart, but she was ecstatic about starting a family and continuing teaching and performing part-time. 
Denise later had two more children and relocated to Lake County. She also got certified in aerial yoga and started teaching classes at a yoga studio in Mount Dora. 
"I knew teaching aerial was a passion of mine that I wasn't going to be able to live without," Denise says. "I always thought that one day I could open my own studio but I never really believed it would happen."
She later relocated to a Brazilian jiu-jitsu gym in Eustis with higher ceilings where she could offer more classes. There, her program continued to grow, and she eventually decided to open her own business – Soar Athletics.
"It was both terrifying and exciting," Denise says of the decision. "That is where Soar Athletics began in 2019. We had outgrown the space we were renting from, then we relocated to where we are now off Huffstetler Drive. It was such a blessing and so surreal that all this was happening. I had my own building, business, and an aerial program to grow."
Flying above the storm
The blessing soon became a series of challenges. 2020 was a difficult year for Denise, as she navigated a divorce and keeping her business afloat during the COVID-19 pandemic.
"I thought I was done," Denise says. "Biggest mistake of my life. Fortunately, I had surrounded myself with some amazing people who are still coaches with me today."
Denise and her coaches didn't give up. They found new ways to connect with students by having weekly competitions, private lessons over Zoom, and stayed in touch with their students as much as possible. Despite the challenges, Soar Athletics reopened once the world opened back up. And classes continued to grow.
Now, Soar Athletics offers a variety of aerial classes, including silks, lyra, hammock, trapeze, and tumbling, all starting at a beginner level.
"We have a rule in our studio that you will hear in almost every class you attend – 'can't' is not a word," Denise says. "Whether you want to learn something new, get in better shape, or just have a good time, we're here to help you accomplish your goals."
Helping students shine
At the heart of the dance studio is a passion for helping students grow and flourish. 
"It's hard to not feel like you're one of us when taking our classes," Denise says. "We work as a team and students will cheer each other on to keep going."
Watching students grow is a source of immense joy for Denise. "My favorite students are the ones that come in shy, barely speaking to anyone," she said. "But I've watched so many of them break out of their shells and become the loudest, most outgoing students we have. It's why I do this."
Student Addy Fittro enjoys the all-around experience. "I love that the coaches are encouraging and continue to push students," she says. "The aerial is an amazing experience. It's hard work but you make many friends in the process of training, and it improves mental health as well as physical health."
The studio has many exciting programs and initiatives underway. One of the most recent additions is the performance team, where students audition for a spot on the team, and perform a routine they choreograph themselves. 
"Not only has this grown our students' skills, strength, and flexibility, it has taught them team building," Denise says. "They practice as a team, they perform as a team, and they push each other as a team. It's an honor to watch."
Denise also has her sights set on the future. One goal is to open a program for children with disabilities. She wants to help grow awareness that aerial is something everyone can do, and nothing can hold you back. 
"I love to see my students build strength and endurance during their classes," coach Jess Stewart says. "I want nothing more than to see them grow as a person and become confident with their skills. Most students start tumbling with little knowledge, and before you know it they are advancing onto the next skill."
In addition, the studio just launched an after-school sponsor-a-student program for children from families facing financial difficulties.
Despite facing personal challenges, Denise remains dedicated to her studio and her students.
"Running a business with no background in the industry, as a single mom with three kids, is undoubtedly stressful, but it's my home, my peace," she said. "My students and fellow coaches are just family to me now."
Her passion for aerial silks and her love for helping others has turned Soar Athletics into a safe and supportive environment for people to learn, grow, and ultimately soar.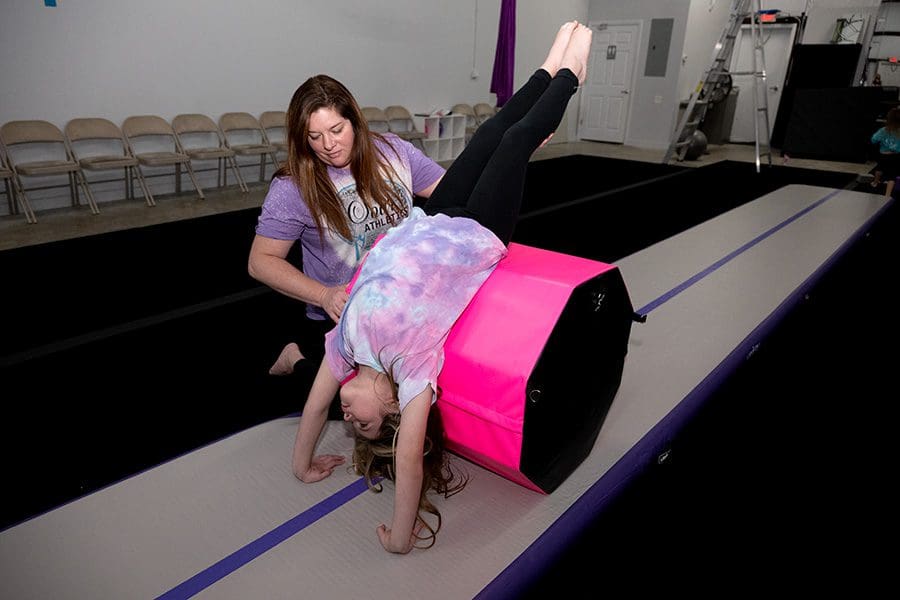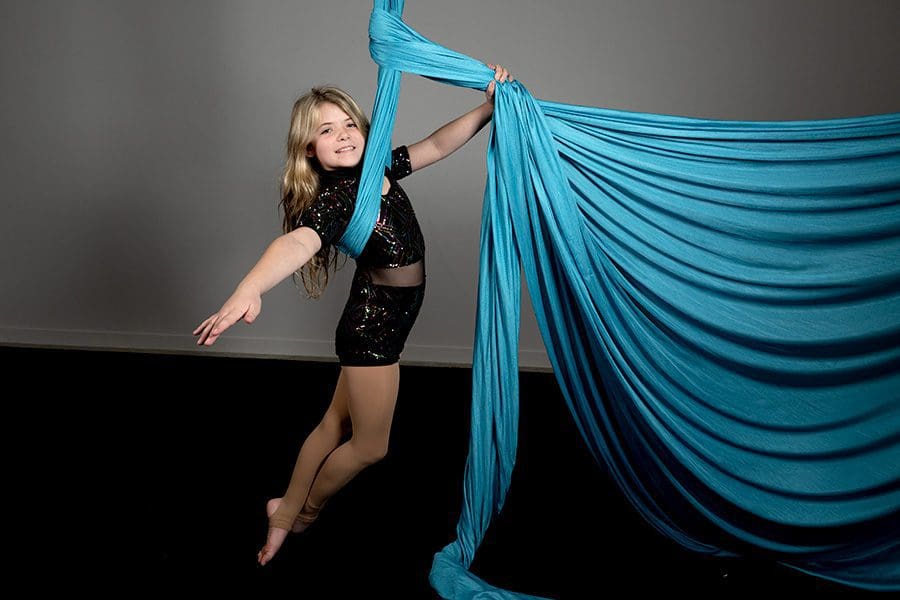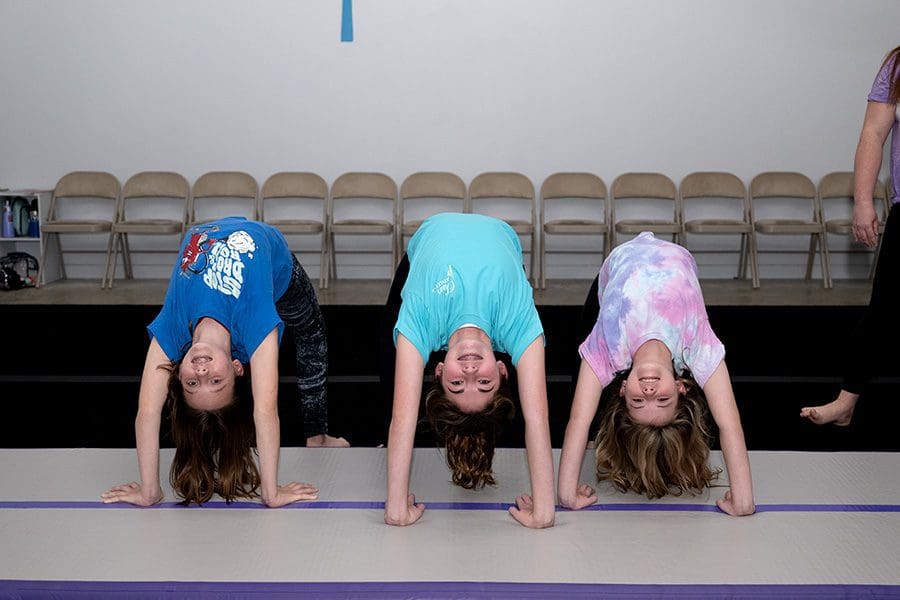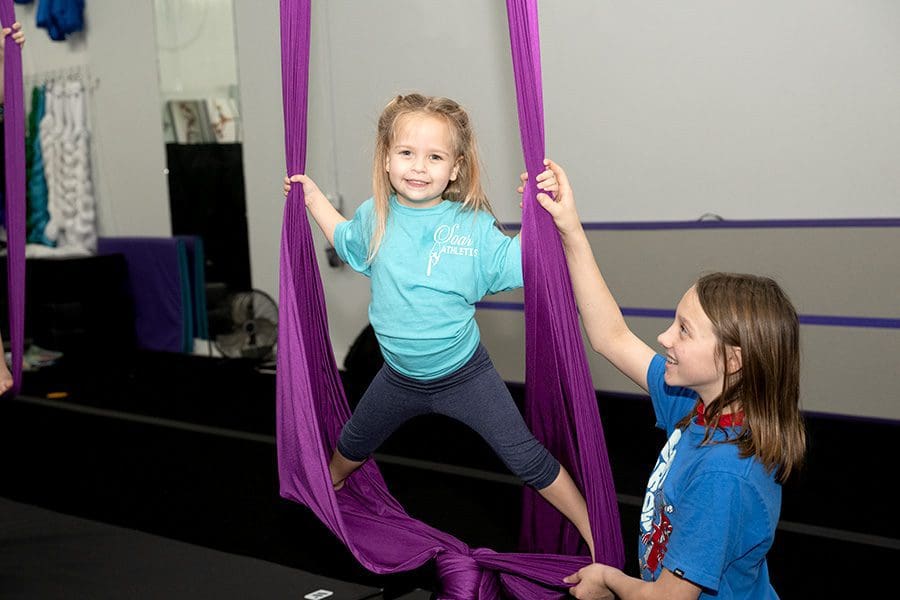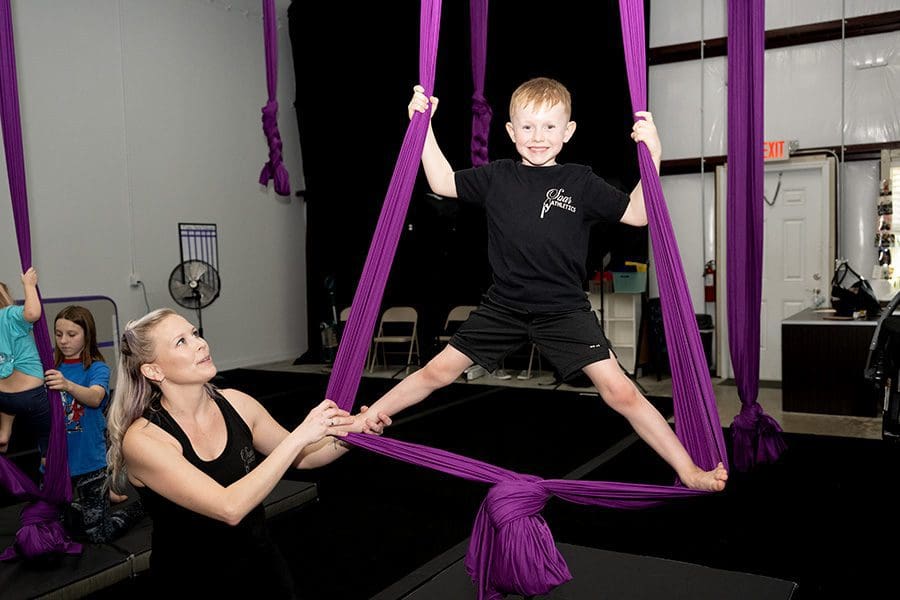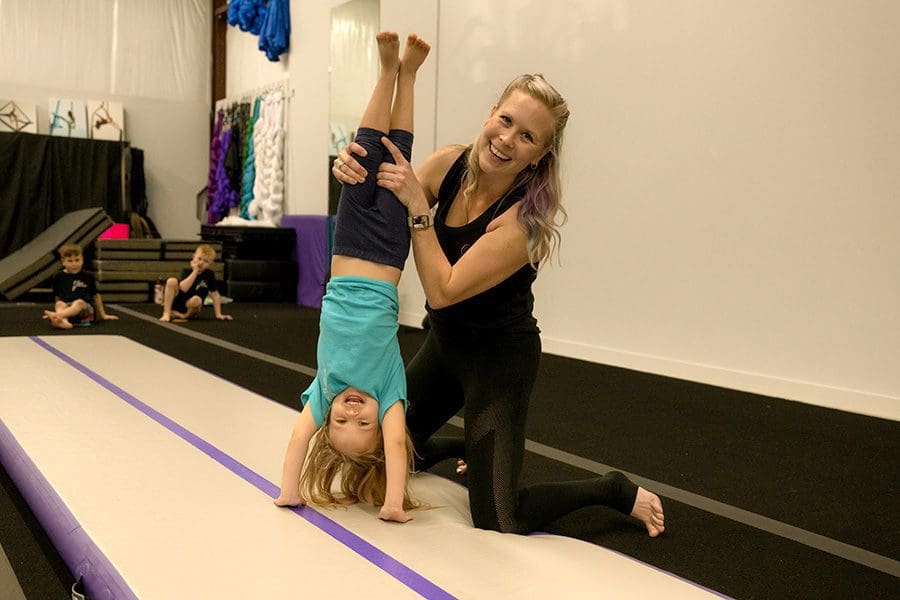 Is there a particular subject that you would like us to write about?
Give us a shout!
Is there a particular subject that you would like us to write about?
Give us a shout!
Is there a particular subject that you would like us to write about?
Give us a shout!
Originally from the small town of Berryville, Arkansas, Cindy has become a multimedia specialist in journalism, photography, videography and video editing.
She has a B.S. in Communications from the University of Central Arkansas and is a correspondent for The Daily Commercial, LakeFront TV and Beacon College's PBS talk show, "A World of Difference," where she received an Anthem Award and Telly Award.
When she isn't working, Cindy spends time with her husband, Ryan, and son, David, traveling and taking photos of landscapes and wildlife.
Share This Story!