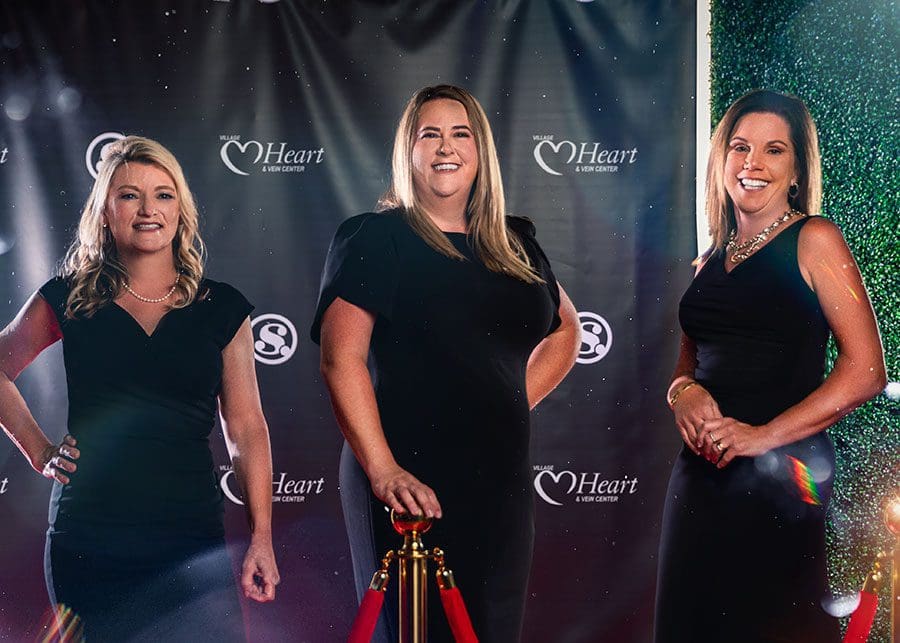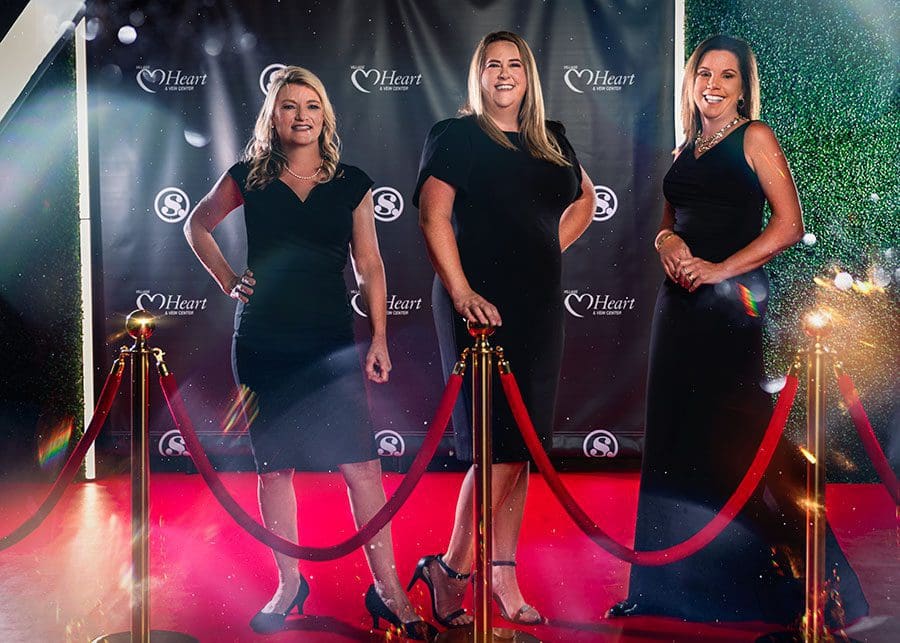 They say a picture is worth 1,000 words. They also say you can tell a lot from a photo. 
Yes, the three advanced practice registered nurses (APRN) pictured here are as friendly and caring as they appear on this page. Julie Howard, Erica Harden, and Jocelyn Eslinger are proud employees of Village Heart and Vein Center, a practice that has gained a stellar reputation for providing comprehensive cardiac and vascular care.  
Simply put, when it comes to helping patients with cardiac problems, their hearts are in the right place. Julie, Erica, and Jocelyn embody and embrace the role of compassion in health care by going above and beyond to make patients feel more comfortable when they're in pain, feeling ill, or simply afraid of the unknown. Their reassuring presence makes medical treatment more bearable for patients—whether they're undergoing a simple diagnostic test or a procedure to treat a blockage. Their patient-centered approach helps improve outcomes. 
The designation of APRN means all three women earned a master's degree in nursing. They each possess vast knowledge, stay abreast of the latest cardiology trends, and provide appropriate care for each patient's individual needs. 
Julie, Erica, and Jocelyn all enjoy working for a practice that fosters an environment of professionalism and teamwork. Village Heart and Vein Center, which was opened in 2011 by Dr. Georg Couturier, offers a full complement of services the address the wide range of patient needs—from cardiology and heart failure management to vascular disease and electrophysiology. 
At Village Heart and Vein Center, a team of physicians, physician's assistants, and APRNs possess the skill and knowledge to ensure any cardiovascular or peripheral artery disease problem is thoroughly examined, completely understood, and successfully addressed. 
---
352.674.2080 / 8575 NE 138th Lane Suite 203, Lady Lake
villageheartandvein.com