Villages Basketball Star Zoe Tennell Signs with Daytona State College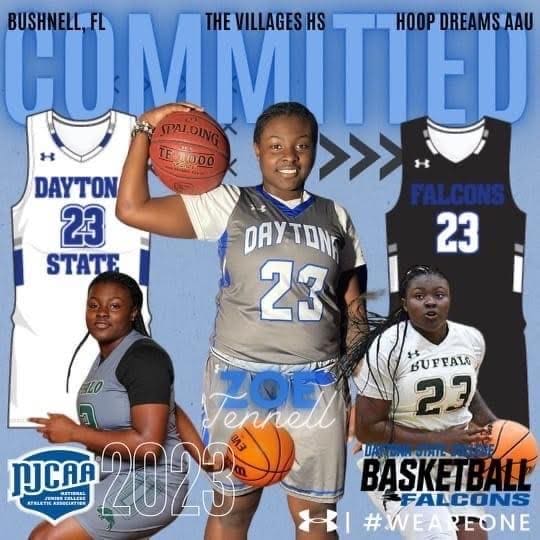 Local girls Basketball star Zoe Tennell has made it official and will be playing for Daytona State College. Tennell has been a standout varsity basketball player the last four seasons for The Villages. In her time at The Villages Tennell became the leading all time scorer in history and was the first player ever to reach 1,000 points in school history.
This season Tennell was a spectacle to watch. She averaged nearly 27 points per game while notching 12.6 rebounds per game. Tennell was all over the place all the time. She was great on the offensive and defensive side of the ball. At times when The Buffalo were struggling she single handedly put the team on her back and won games for them.
Tennell totalled 550 points this season allowing her to successfully reach well over 1,000 points in her career. She was a hard nose player who knew how to drive the ball to the hoop. She was a player that may have flown under the radar at times but Daytona State College couldn't get enough of her play and Tennell made the commitment official back in Mid February.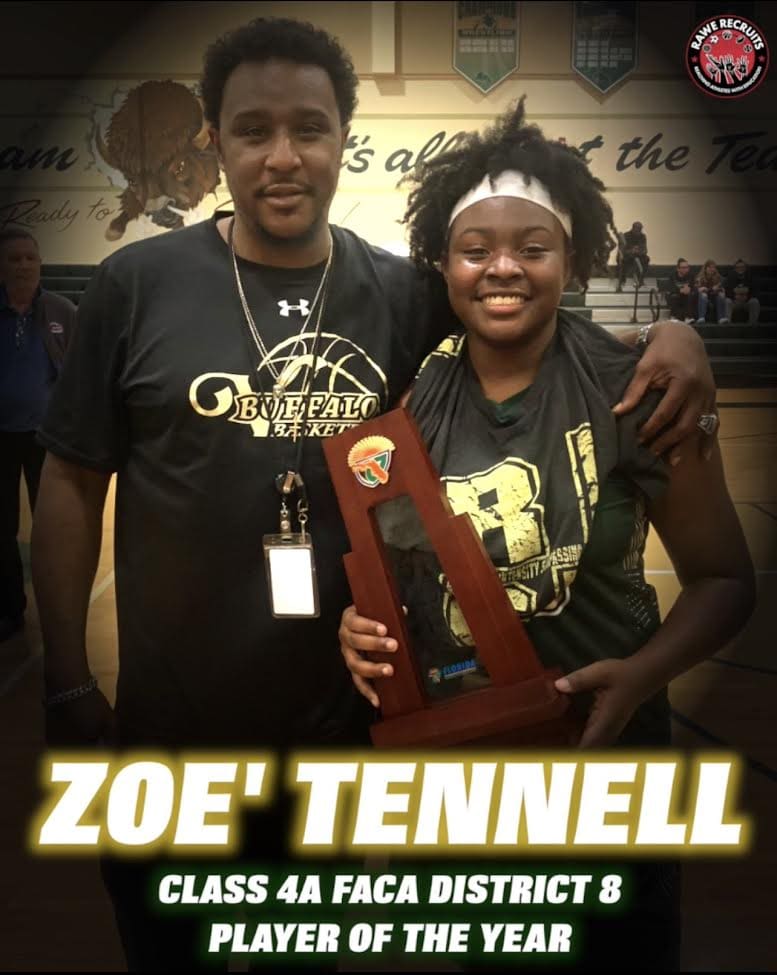 Daytona State Is Getting A Stellar Athlete
Daytona State College should consider themselves lucky to get a star like Zoe Tennell on the team. She not only makes the team better around her but outside the gym she's a great person and makes people around her better. Tennell not only played high school basketball but she will go down as the First High School Quarterback to ever play organized Flag Football. That's right flag football made its debut at The Villages and many programs around our counties this year. Tennell is the quarterback and she is just as good on the field as she is on the court.
The dominance of Tennell is attributed to coach Quez Oliver who has gotten the most out of his team the past few years. The Villages went from relatively unheard of, to winning some key games the past few years. Although this season did not turn out how they had hoped, Oliver has said that he was proud of what his girls accomplished given a rash of player injuries throughout the season.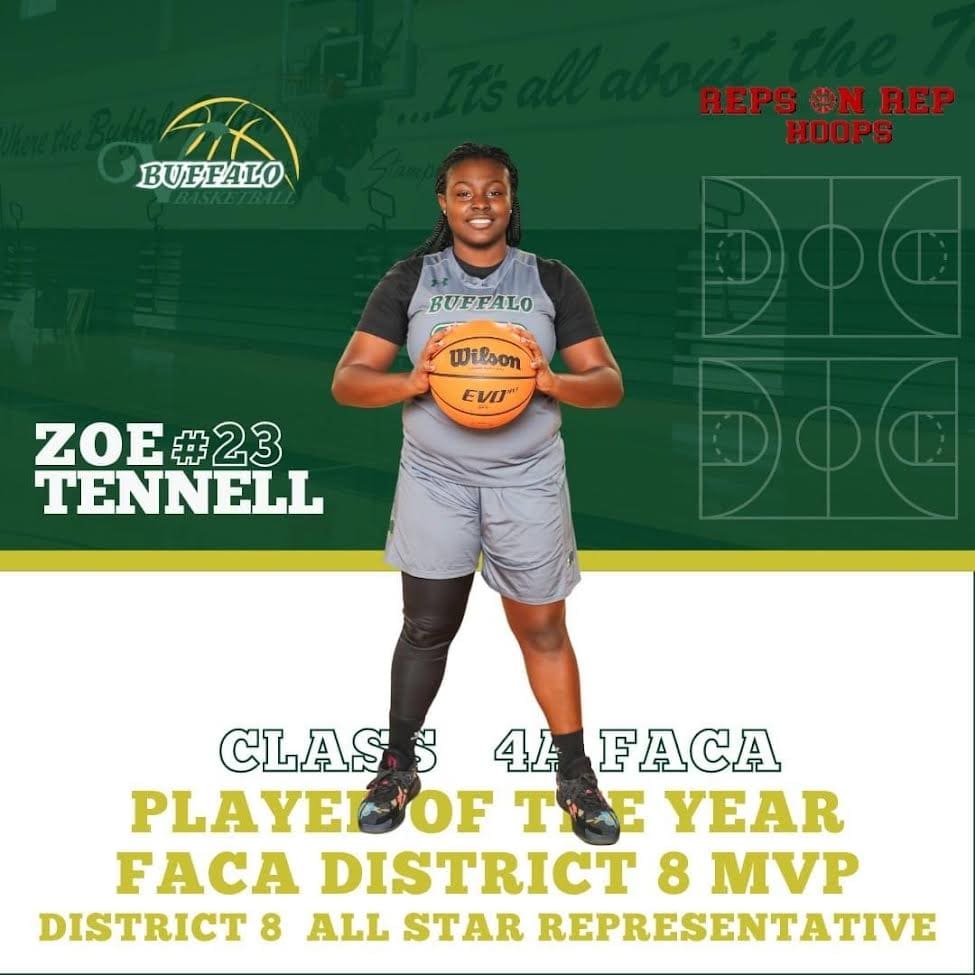 We are thrilled that Zoe Tennell has elected to continue her playing career at Daytona State College. The Falcons are a NJCAA Region 8 school who play in the Mid-Florida Conference. This is a huge pickup for this team. Tennell should be able to help out the Falcons right away. We have no doubt she should be able to start right out of the gate for this team. Tennell seemed very excited about the opportunity when I talked with her.
Tennell said she went for a tour of the school and Daytona State College impressed her so much that she made her decision that day and decided that this was the right place for her. Honestly it's a good decision because if Tennell would have chosen a Division 2 or 3 program she may have had to wait to play. Now it's almost certain she will get playing time at the NJCAA level.
We want to congratulate Zoe Tennell, her family and friends on this big commitment in her life. She brought so much life to The Villages Girls Basketball Program the last few years and she will be missed. Luckily she is only playing about an hour away. Best of luck Zoe!
Photos Provided By:
The Villages Girls Basketball Facebook
Tennell Heads To Daytona State College!
Kyle Coppola was born in Newton, Massachusetts and received his Bachelor of Fine Arts in Communications from Curry College in 2016. After traveling to Florida on a family vacation, he decided he could not get enough of the warm weather and made the move from snowy Massachusetts to central Florida 8 years ago.
For the last decade Kyle has gained valuable experience in social media content creation, marketing and sales, writing, video production, sports announcing and even broadcasting for local radio stations, such as FM 102.9 in The Villages and FM 91.5 in Massachusetts. Every year he volunteers at The Villages Charter High School as a play-by-play sports announcer for the football games as well as a public address announcer for the basketball games, including the annual Battle at The Villages Tournament.
Outside the office Kyle is a husband and father to two beautiful girls along with their cat. In his spare time he likes to spend time with his family, travel, play golf and swim. He is also a huge sports junkie and even bigger motorsports fan and loves to attend racing events when he can.
Share This Story!