VKI Japanese Steak House & Sushi Bar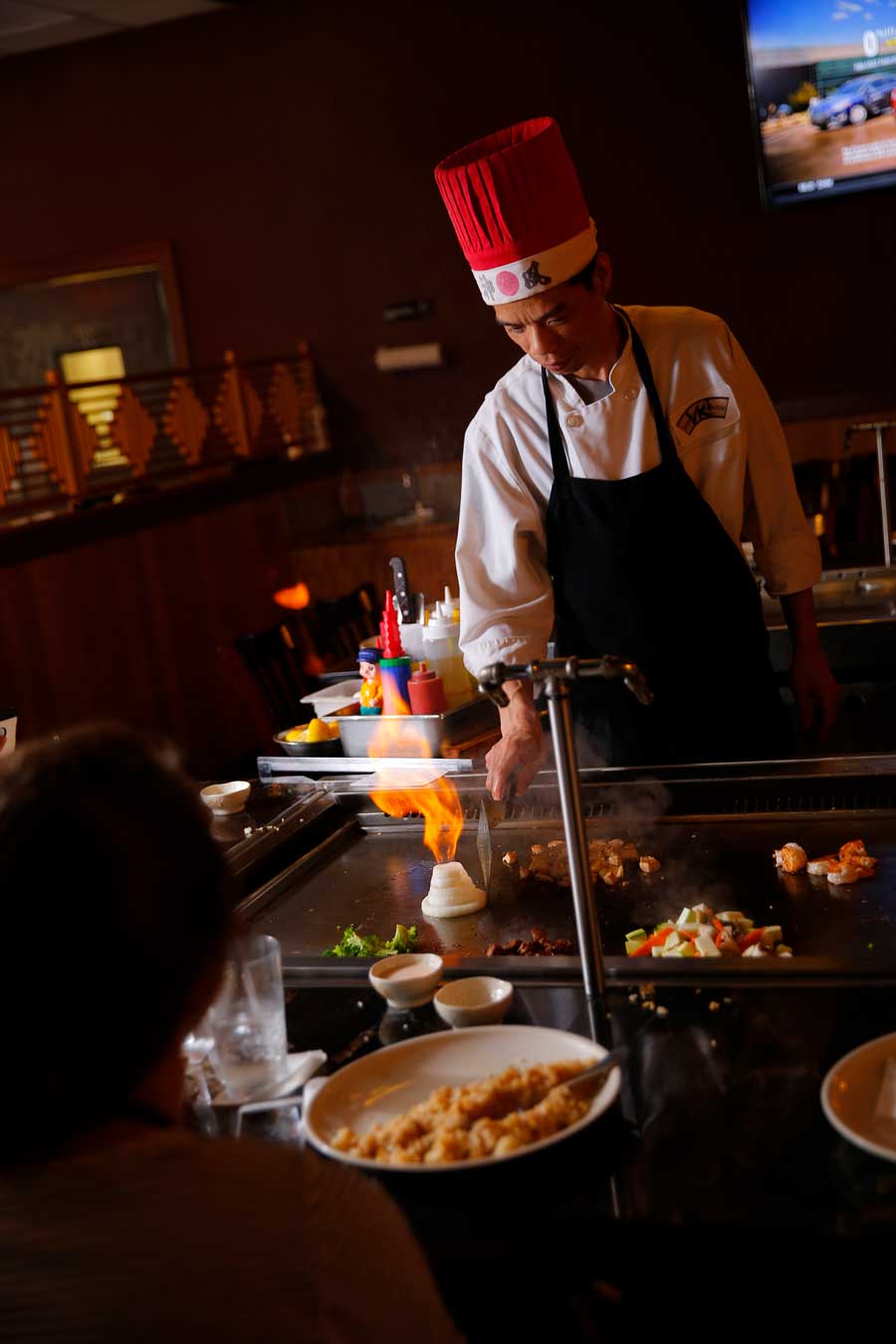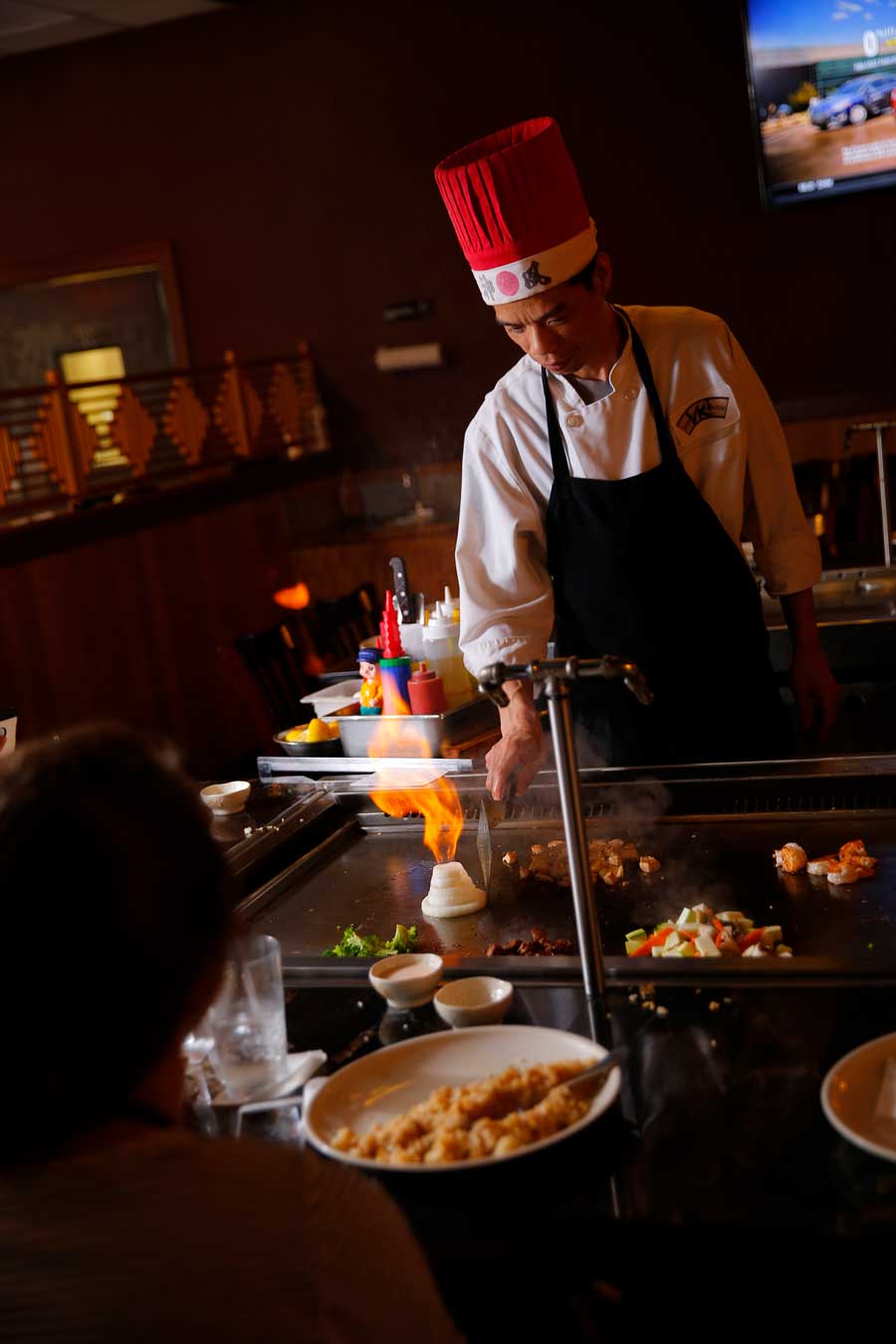 ---
photo: fred lopez
---
I freely admit that VKI Japanese Steakhouse in Lake Sumter Landing is one of my favorite places to eat.
Normally we go out with children and grandchildren, which means we have a private table, but this time, it was just my husband and me and we were seated with other guests at the table. We introduced ourselves and learned the couple who lived in The Villages and their daughter's family were from Tennessee, our home state. This set the tone for a perfect evening.
The selections on the hibachi menu include steak or filet mignon, chicken, shrimp, scallops, lobster tail, and red snapper. I don't think you can make a bad selection. I had the filet and scallops while my husband enjoyed the filet and shrimp. These meals include fried rice and grilled vegetables.
It's always a treat to watch these talented chefs work, from the masterful way they handle their utensils to the clever exchanges they have with guests. Our chef wasn't quite as accurate with his vegetables tossing as we've come to expect. Not a one of us was able to catch the zucchini in our mouth.
We had great conversation, cleaned our plates, and enjoyed our time at the restaurant. Good entertainment, good company, and great food—you can't miss!
---
VKI Japanese Steakhouse
1004 Old Mill Run at Lake Sumter Landing, The Villages
352.259.9887
www.vkirestaurant.com
---
Leigh Neely began her writing career with a weekly newspaper in the Florida panhandle, where she not only did the writing, but delivered the papers to the post office and dispensers. She has been writing ever since for a variety of newspapers and magazines from New Jersey to Leesburg. With her writing partner, Jan Powell, Leigh has published two novels as Neely Powell.
Share This Story!