Walk for Freedom against human trafficking happening Saturday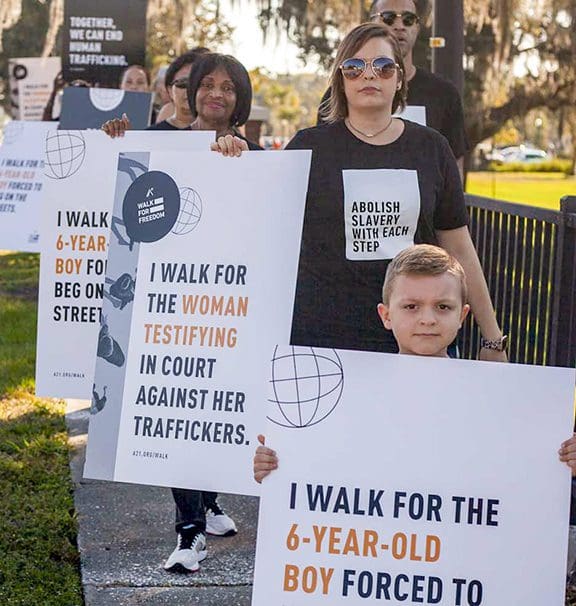 On Saturday, thousands of people across the world will "walk for freedom," bringing awareness and taking a stand to end human trafficking. A group will meet in Leesburg at the Venetian Garden Park, 109 E Dixie Ave. at 8 a.m. 
"Last year, we had over 400 people come out and raised over $24,000 to give back to the A21 organization," event organizer Tanya Thompson says. 
A21 is a national organization dedicated to ending human trafficking. According to their website, human trafficking generates an average of $150 billion per year and there are an estimated 40.3 million people enslaved right now, more now than at any other time in history. 71 percent are women, 29 percent men and 25 percent children. That's 5.4 out of every 1,000 people. 
They state that unless there is an intervention, the cycle will continue. 
The fight became personal to Tanya when her friend's daughter was trafficked. She was labeled as a runaway and as Tanya and her friend learned more about trafficking, they saw the writing on the wall. The 14-year-old girl had not run away, but was trafficked. 
"We finally got her back after a year," Tanya says. "Hearing her story, you'd be dismissive. She was from a broken home, had an older boyfriend and all signs pointed to troubled teenager. It just looked like she was acting out." 
It was an easy target for those with trafficking intentions. 
"Thankfully there was a happy ending to this story, but that isn't always the case," Tanya says. 
Tanya is inviting everyone to join in the fight against human trafficking on Saturday.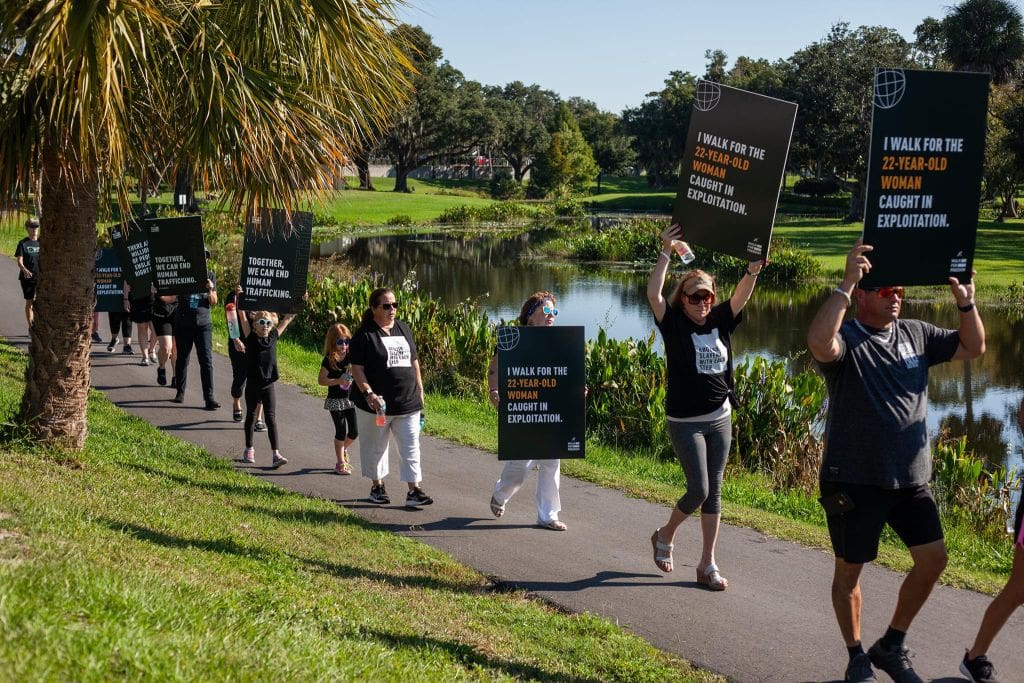 Registration begins at 8 a.m. with a short presentation at 8:30 a.m. The first step will be taken at 9 a.m. and will take about 45 minutes, walking about a mile and a half.
At 10 a.m., a panel of experts – Tomas Lares of United Abolitionists, Dr. Marianne Thomas founder of My Name My Voice, and Ret. Corporal Alan Wikett of the Pasco Sheriff's Office – will discuss human trafficking in our area which will open into a question and answer discussion with local organizations including United Abolitionists, Flite Center, Florida Health, E3 Family Solutions, Lake Sumter Children's Advocacy Center, Life Stream and Carolyn Pankalla. 
For more information, visit a21.org/Leesburg.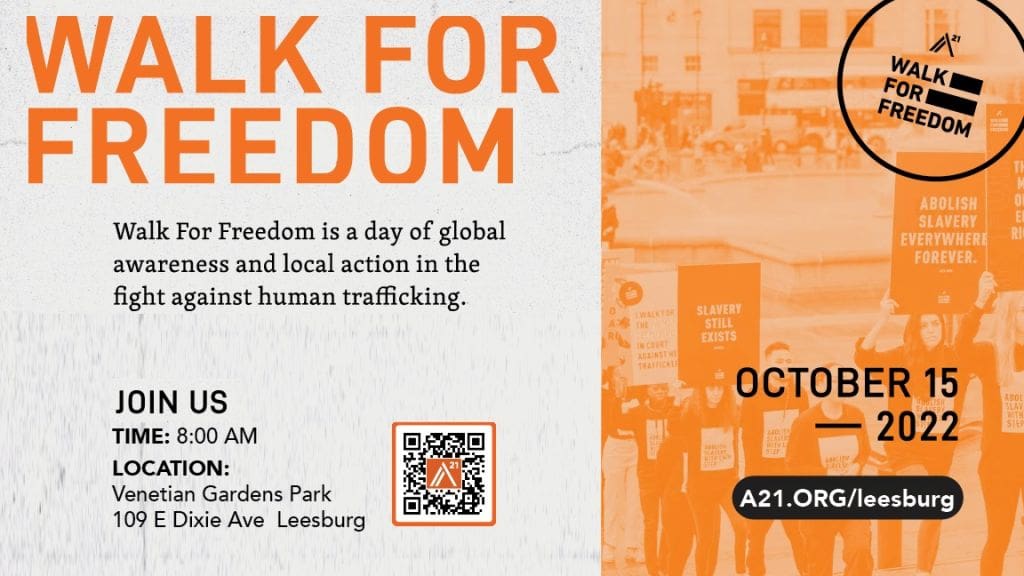 Originally from the small town of Berryville, Arkansas, Cindy has become a multimedia specialist in journalism, photography, videography and video editing.
She has a B.S. in Communications from the University of Central Arkansas and is a correspondent for The Daily Commercial, LakeFront TV and Beacon College's PBS talk show, "A World of Difference," where she received an Anthem Award and Telly Award.
When she isn't working, Cindy spends time with her husband, Ryan, and son, David, traveling and taking photos of landscapes and wildlife.
Share This Story!