Wave Asian Bistro & Sushi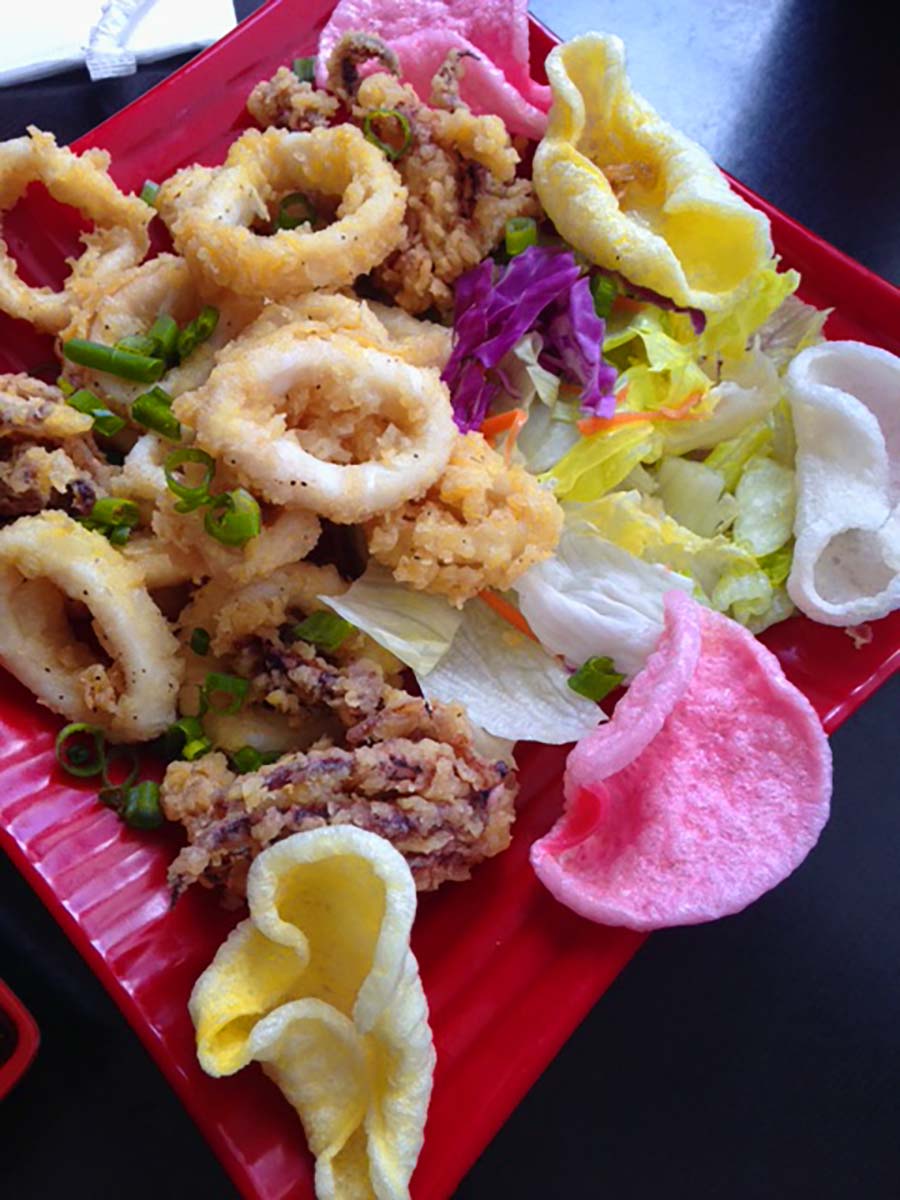 Raves at the Wave
The look of amazement on my sushi-loving friend's face said it all.
James was delighted when our sweet server, Courtney, of the Wave Asian Bistro & Sushi in Mount Dora, brought out his Wave Sushi Burrito, two oversized sushi rolls with tempura shrimp, marinated spicy tuna, lettuce, carrots, cucumber, avocado, masago, eel sauce, and spicy mayo.
"It's an artistic culinary masterpiece; this is a sushi lover's dream," says James.
The Wave Asian Bistro & Sushi, open only a few months, is generating fans with its clean and simple ambiance, great service, and creative menu offerings, including Sushi Donuts (doughnut-shaped sushi rice stuffed with shredded krab mix and topped with thin slices of tuna, salmon, cucumber, and avocado). For those who prefer smaller traditional sushi rolls, the Wave has 22 varieties.
Chef Johnathan deserves credit for his innovative ability to fuse modern touches in traditional Asian dishes. The egg rolls and fried calamari appetizers were impressive visual attractions, and we loved that Courtney gave us "cheater" chopsticks (held in place at the top with a rubber band) to enhance our dining experience and make it more fun.
My friend Leigh chose the Tempura Bowl with lightly battered fried chicken over fried rice, and I savored large pieces of grilled shrimp in a bright red bowl filled with fried rice and crisp-tender steamed vegetables. We both found our generously portioned entrées delicious.
Our overall goal was to save room for dessert! Leigh and I enjoyed the fried ice cream, which unlike the Mexican version, featured vanilla ice cream wrapped with pound cake lightly dipped in tempura batter and fried to golden brown goodness. James found the deep-fried banana slices irresistible and said it was his favorite.
Wave Asian Bistro & Sushi / 301 N. Baker, Suite 106, Mount Dora / 352.383.9283
Originally from Anderson, Ind., Theresa worked for The Herald-Bulletin for many years. After experiencing a winter with 53 inches of snow, her late husband asked her to get a job in Florida, and they headed south. Well known in the area, Theresa worked with The Daily Sun and The Daily Commercial prior to joining Akers.
Share This Story!