What is happening to Stavro's And Sons in Fruitland Park?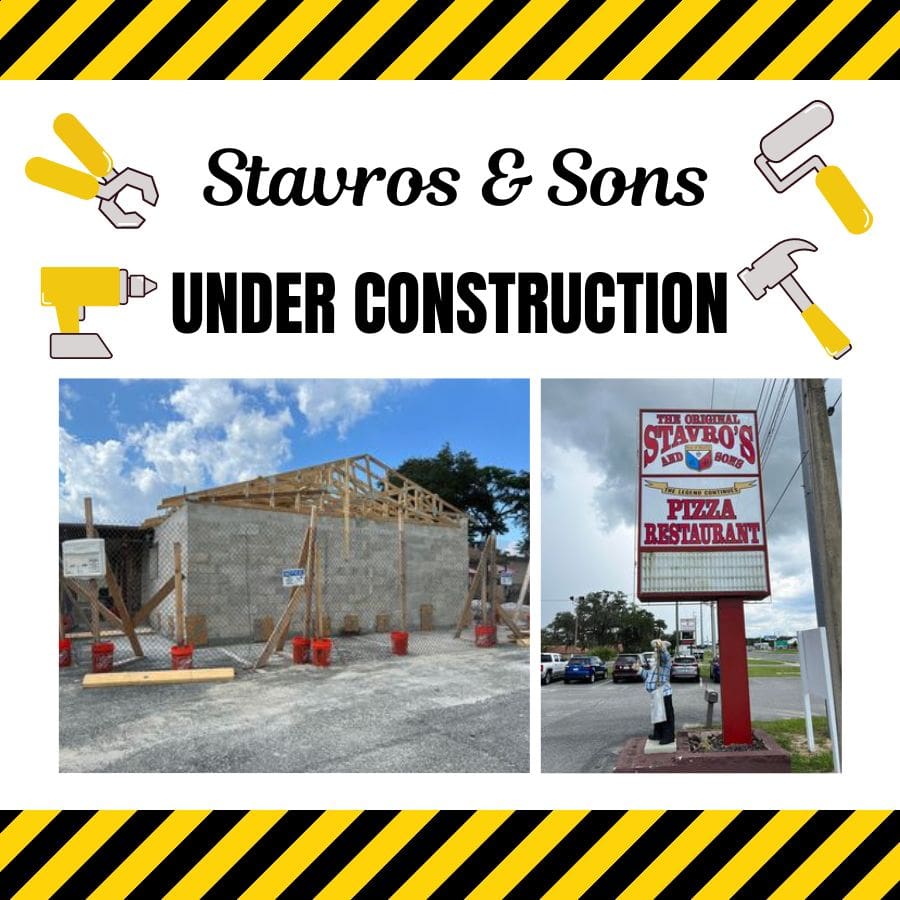 Stavro's And Sons in Fruitland Park has been a popular family business for nearly 50 years and they are expanding their restaurant. One of the most popular Greek restaurants in Lake County will be getting a facelift. The new area being added to the building will be a brand new lounge that will provide a much more comfortable area for guests and patrons to wait inside the popular establishment.
Stavro's And Sons continues to be one of the most popular restaurants in Fruitland Park. Started by Stavros Kountanis and his wife, Amanda who were the original owners of all Stavros Pizza locations. The delicious recipes are handcrafted with love and care. Currently the establishment is run by Stavros son George and his wife, Cyndi.
Rarely is the parking lot seen without cars unless it's Monday when the restaurant is closed. Stavros is open Tuesday through Sunday and is open from 11am – 9pm and is opened as late as 10pm on Friday nights. "Our pizza dough is my husband's grandmother's recipe that has never changed through all the years." says Cyndi. "We are most known for our pizzas, Greek Salad, lasagna, stuffed peppers and even Philly cheesesteaks. People love our warm atmosphere and that we are a family-owned business. All our employees are family."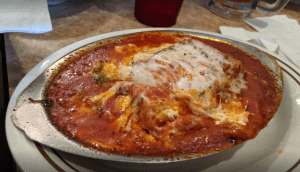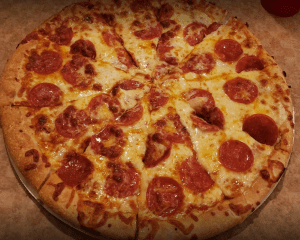 The establishment has been incredibly popular with the ever growing population moving to the area. Stavro's And Sons has become the go-to family Greek restaurant in the area. The establishment does have a small waiting area currently, but is in need of a larger one that will include bar-top tables along with seating to accommodate waiting guests.
Guests will be able to enjoy beer and wine while they wait for a table to become ready. The area is a welcomed addition to Stavro's And Sons. The business offers a family friendly atmosphere that when coupled with the delicious food, makes customers continue to come back for more. The new portion of the building is currently in the construction phase which could last anywhere from a few weeks to a few months depending on how construction and approvals go.
We look forward to Stavro's & Sons continuing to provide the best possible experience to all their guests as they have done for 50 years now in the city of Fruitland Park!
Kyle Coppola was born in Newton, Massachusetts and received his Bachelor of Fine Arts in Communications from Curry College in 2016. After traveling to Florida on a family vacation, he decided he could not get enough of the warm weather and made the move from snowy Massachusetts to central Florida 8 years ago.
For the last decade Kyle has gained valuable experience in social media content creation, marketing and sales, writing, video production, sports announcing and even broadcasting for local radio stations, such as FM 102.9 in The Villages and FM 91.5 in Massachusetts. Every year he volunteers at The Villages Charter High School as a play-by-play sports announcer for the football games as well as a public address announcer for the basketball games, including the annual Battle at The Villages Tournament.
Outside the office Kyle is a husband and father to two beautiful girls along with their cat. In his spare time he likes to spend time with his family, travel, play golf and swim. He is also a huge sports junkie and even bigger motorsports fan and loves to attend racing events when he can.
Share This Story!