When it comes to her music, Clermont woman loves fiddling around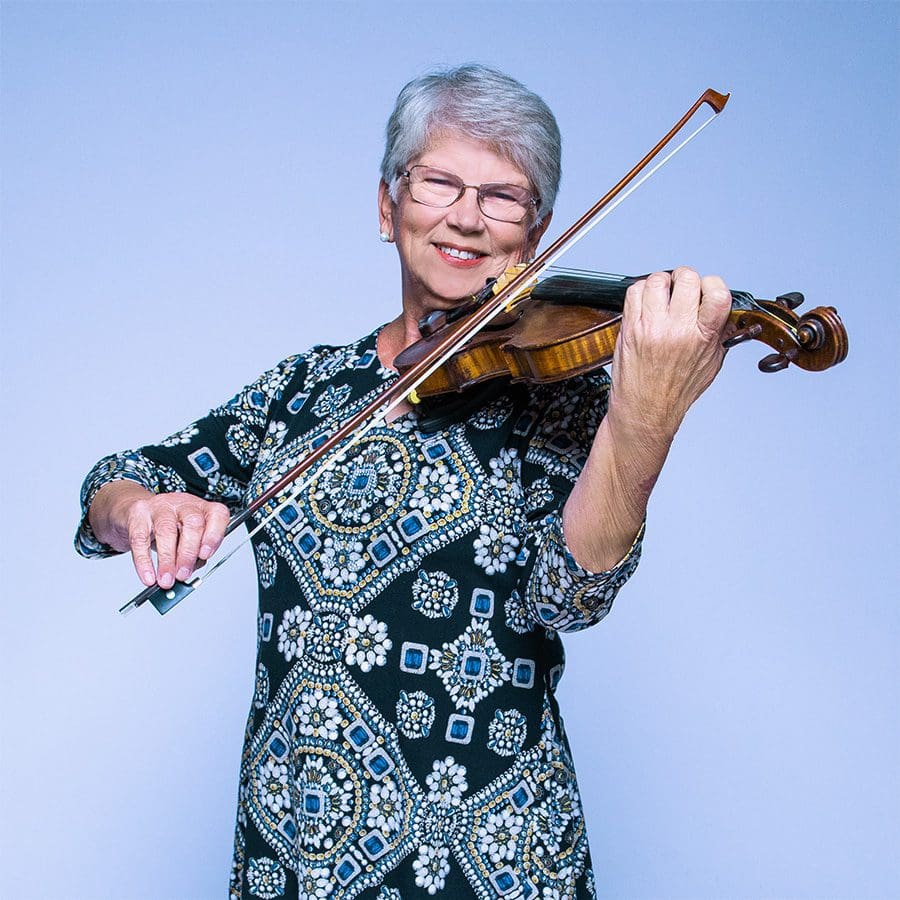 Music has been in Janie Weise's heart even before she could read a single note.
"Since the earliest age I can remember, I always wanted to play an instrument. So, when they offered violin at school and asked who was interested, I said, 'me,' and I haven't put it down since," Janie says. "I'm happy when I'm playing; it doesn't matter what it is, and I love practicing." 
Janie graduated college with a bachelor's and master's degree in music with a violin major and piano minor. For 10 years, she played with the Alabama Symphony in Birmingham, her hometown. After moving to Columbus, Ohio, where she met and married her husband, a trumpeter, she continued her professional career with the Columbus and Macon Symphonies.
About three years ago, following her husband's passing, Janie moved to Florida to be closer to her children and sister. She landed in Clermont and has continued to strike a chord with people in ways she never imagined as a strolling violinist for weddings, private parties, special events, restaurants, and assisted living facilities.
"I love playing for the people in assisted living, especially those in Alzheimer's facilities, because if I can get somebody to respond and smile, I feel like, 'Good, I reached them, or the music reached them,"' she says. "Music is so powerful with memories. It's wonderful for them."
Personally, Janie says music has been a powerful constant in her life. During the pandemic, she took online classes for jazz fiddle via Zoom from a teacher in New Jersey, and today feels even more confident about coming through with music to fit any occasion.
"I'll walk around and play whatever folks like. Some like classical music, then someone will say, 'Can you do bluegrass?' so I'll play some bluegrass," Jamie says, adding that her favorite genre is . . . well, all of them. 
"The music I like playing most is whatever I'm playing at the time. In every genre, there's good music, so if you go for the musicality of it, I might do Johnny Cash one minute, and Mozart the next," she says.
Janie says she'd love to play more weddings because they are such happy events, but she's available for any occasion. 
And when she's not playing for an audience, she's happily playing for herself.
"I'm probably not very different from most other musicians, but music is who I am and what defines me," Janie says. "I've always got my fiddle in my hand, that's when I'm most comfortable, and I'd rather be playing than making small talk." 
For more information about Janie, search 'Mary Jane Weise' on Instagram or 'Wedding Music by Janie' on Facebook. 
Take a listen below to violinist Janie Weise playing a sweet tune for you!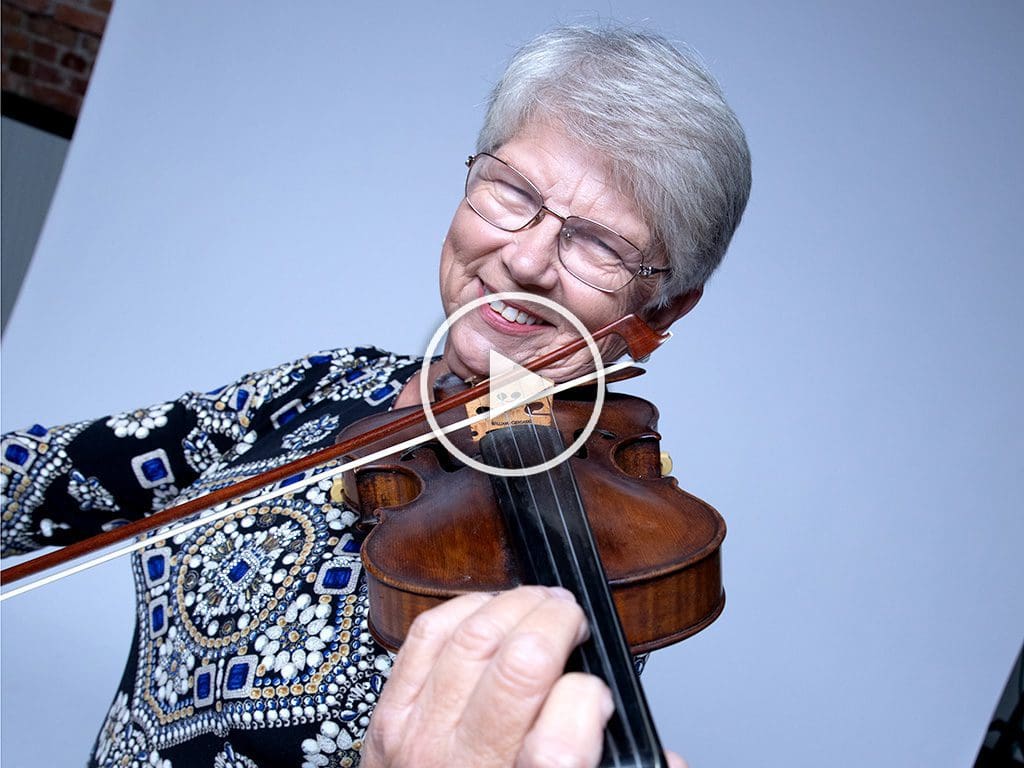 Originally from Nogales, Arizona, Roxanne worked in the customer service industry while writing independently for years. After moving to Florida in 1999, Roxanne eventually switched her career path to focus more on writing and went on to become an award-winning reporter for The Daily Commercial/South Lake Press newspapers for 16 years prior to coming on board with Akers Media as a staff writer in July 2020 – her dream job come true.
Share This Story!