Who was named the 2023 Style Magazine Man of the Year?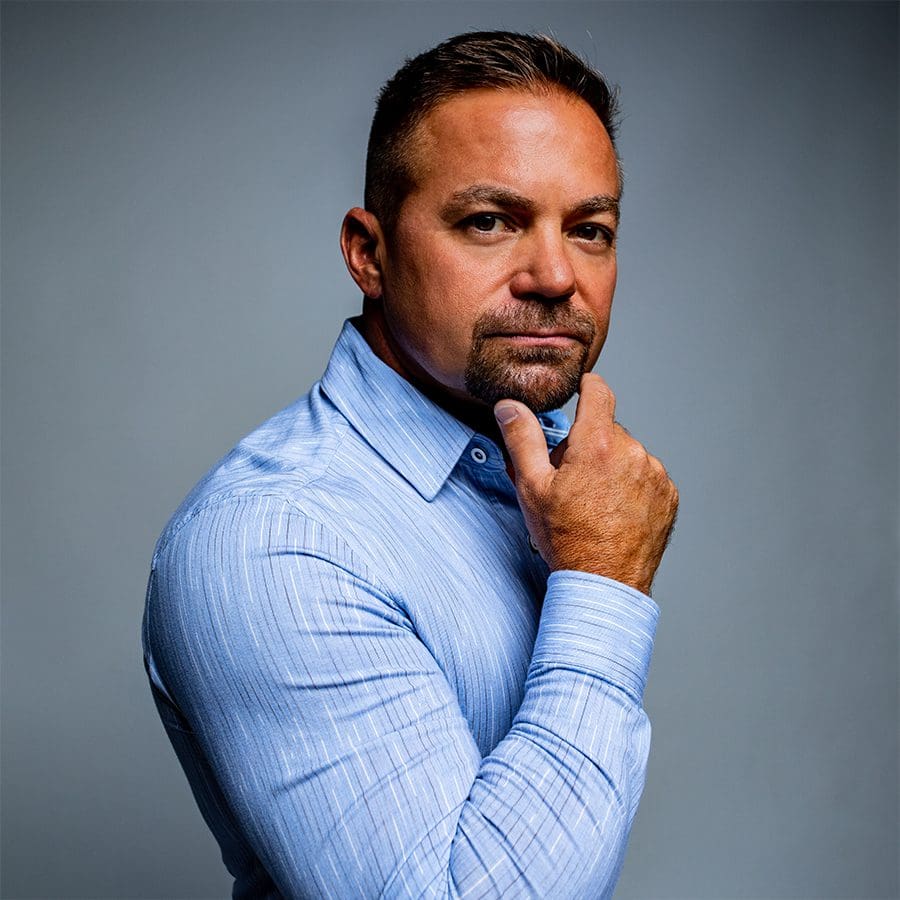 Man of the Year 2023, Joe Ciceri of Electrical Works, shines as an electrician and entrepreneur.

Electrical Works owner Joe Ciceri is high energy. 
He comes up with bright ideas. 
He makes sparks fly on each job.
He's wired to be a successful entrepreneur.
He's Lake and Sumter Style's 2023 Businessman of the Year. 
Joe has worked in the electric industry for 29 years and the lifelong Lake County resident has enjoyed a rewarding, profitable, and fun career. 
"When I started out, I loved being an electrician because I was outside and working with my hands," he says. "As the business has grown, I quickly found out that my true passion is business and being an entrepreneur. My wife, Sabrina, and I have had multiple businesses over the years and are currently running Electrical Works and Immunity Health, which is in West Palm Beach."
Joe began his career working for another electrical company and became adept at installing wiring and lighting systems. Of course, there comes a time in the lives of many electricians when becoming their own boss is more important than working for someone else. 
Joe is no exception. He dreamed of one day launching his own electrical company. In 2004 he woke up and made it happen. After obtaining a business license and purchasing a truck, he opened Leesburg-based, Electrical Works.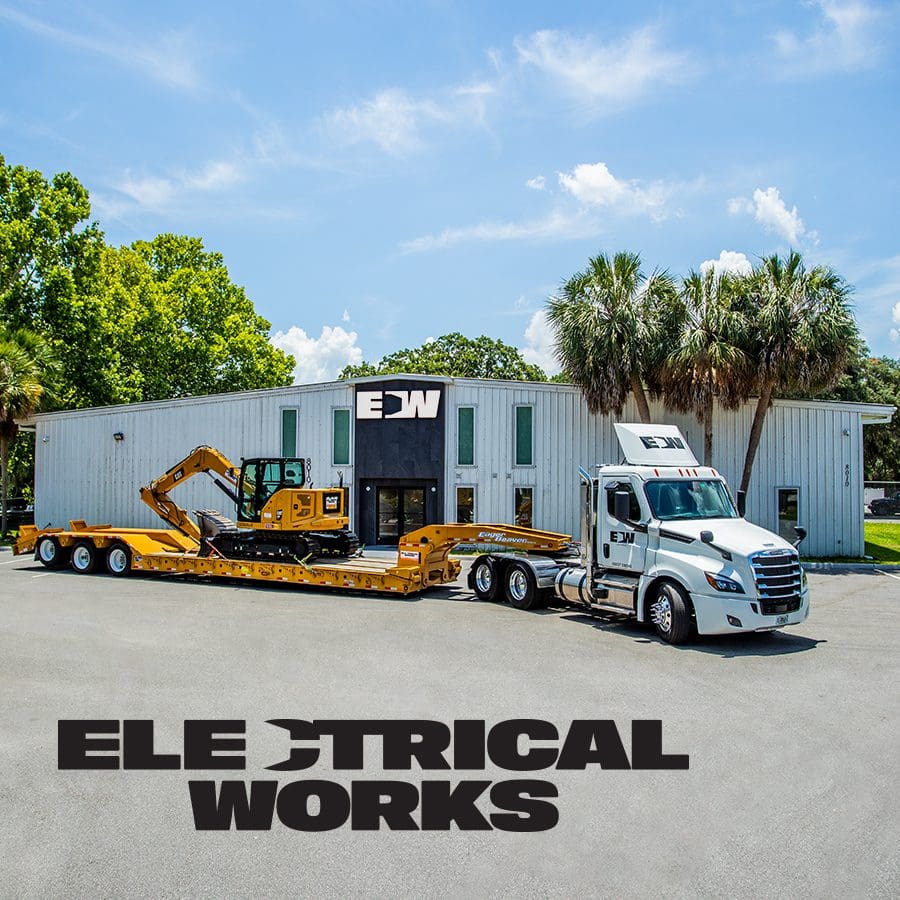 Joe quickly realized that owning a business is not for the faint of heart. It means saying goodbye to the comfort of familiarity and hello to uncertainty. It wasn't the typical 9-to-5 job. As the lone employee, he handled everything from electrical repair and answering phones to installation and scheduling. 
"I worked seven days a week when I first started," says Joe, a 1992 graduate of Leesburg High School. "In addition, I spent many weekends providing emergency electrical services."
Along the way, he brought big ambition to his small business and created meaningful relationships with clients, developed a clear marketing strategy, and stayed abreast of the latest industry trends. Throughout the years, those strategies gave his electric company a jolt of growth.
Today, Electrical Works boasts 70 employees and is licensed in 15 states. And the future is bright because the company has established itself as an industry leader in designing, building, and rewiring electrical systems for RV and mobile home parks. In fact, Electrical Works has completed more than 6,300 RV sites. 
Joe and his team also provide generators for commercial and residential properties, electrical maintenance for counties, cities, and businesses, and build electrical vehicle charging stations throughout the southeast. 
"We try to operate as a smaller business without all of the bureaucracy," Joe says. "We stay lean and nimble enough where we can knock out jobs quickly while maintaining high standards."
Joe is equally proud that his company is training electricians to power the future. Three years ago, Electrical Works partnered with Lake-Sumter State College to offer an electrician apprenticeship program. Apprentices receive on-the-job training at Electrical Works and related technical instruction from LSCC. 
"Our goal is to provide the highest level of electrical training through formal education and hands-on training from highly qualified electricians who are currently working in the electrical field," Joe says. "Through practice and real-life training, these students gain the experience they need in the electrical field to jump start their careers. The experience they gain is important because employers are always looking for highly trained electricians."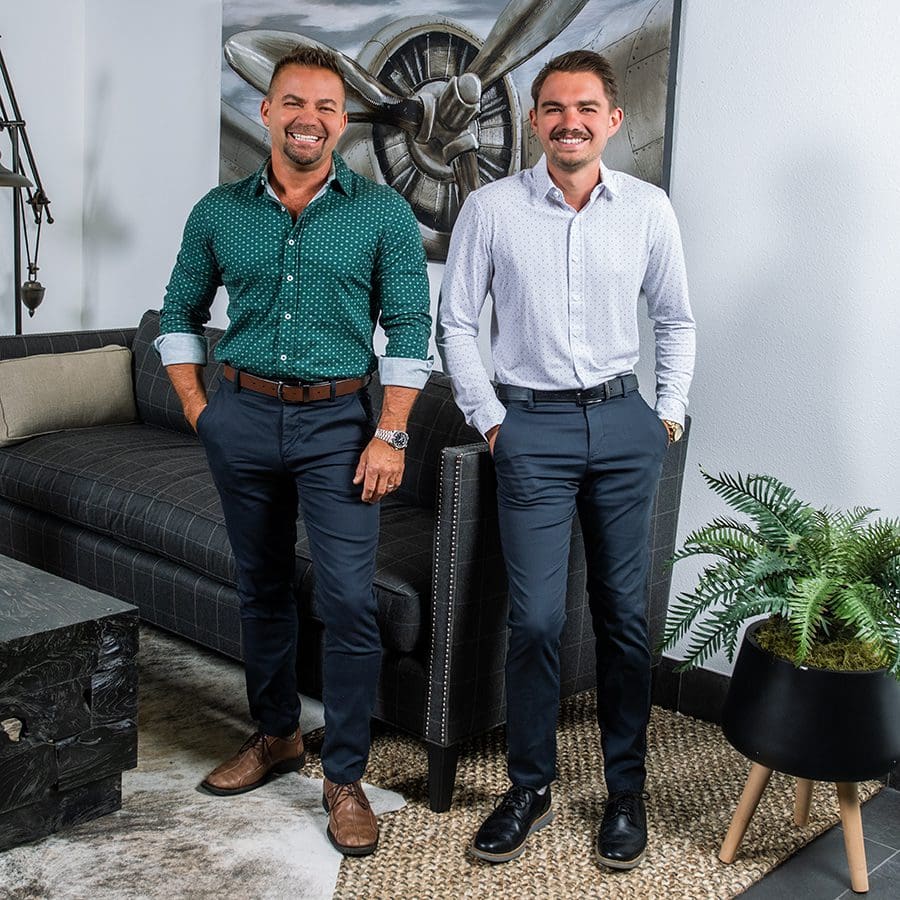 Like Father, Like Son
When you're tasked with overseeing road crews, scheduling, finances, and billing, every business owner needs a good right-hand man. 
Joe did not have to look far to find one. His son, Tristan Ciceri, happily assumed that role. 
Tristan, 27, has been employed with the company for seven years and serves as vice president. It's obvious that he possesses the same traits as his father—a strong work ethic, attention to detail, and innovative thinking skills. Both live by the motto: "Do the job right the first time."
For Tristan, following in his father's footsteps offers him a sense of motivation and pride. 
"I'd accompany dad on jobs when I was a teenager," says Tristan, a 2014 graduate of First Academy-Leesburg. "I saw how hard he worked each day to provide for our family. I'm really proud to work with him now. We are growing here and have upward mobility. It's also a great feeling to be vice president because I always wanted my hands in everything. I love being at the big boy table."
Tristan, a third-generation master electrician, has certainly made a big impact on the company. He traveled around the country and passed difficult electrical exams in numerous states, including California. Because he is a license holder in different states, Electrical Works was able to expand outside Florida. 
Joe's heart fills with happiness and his eyes beam with pride as he watches his son's career flourish. 
"He's very highly driven," Joe says. "So much so that I have to hold him back and make him stop pushing me. He has brought so much to the position of vice president, and his work ethic and ideas have allowed us to grow faster than we normally would have."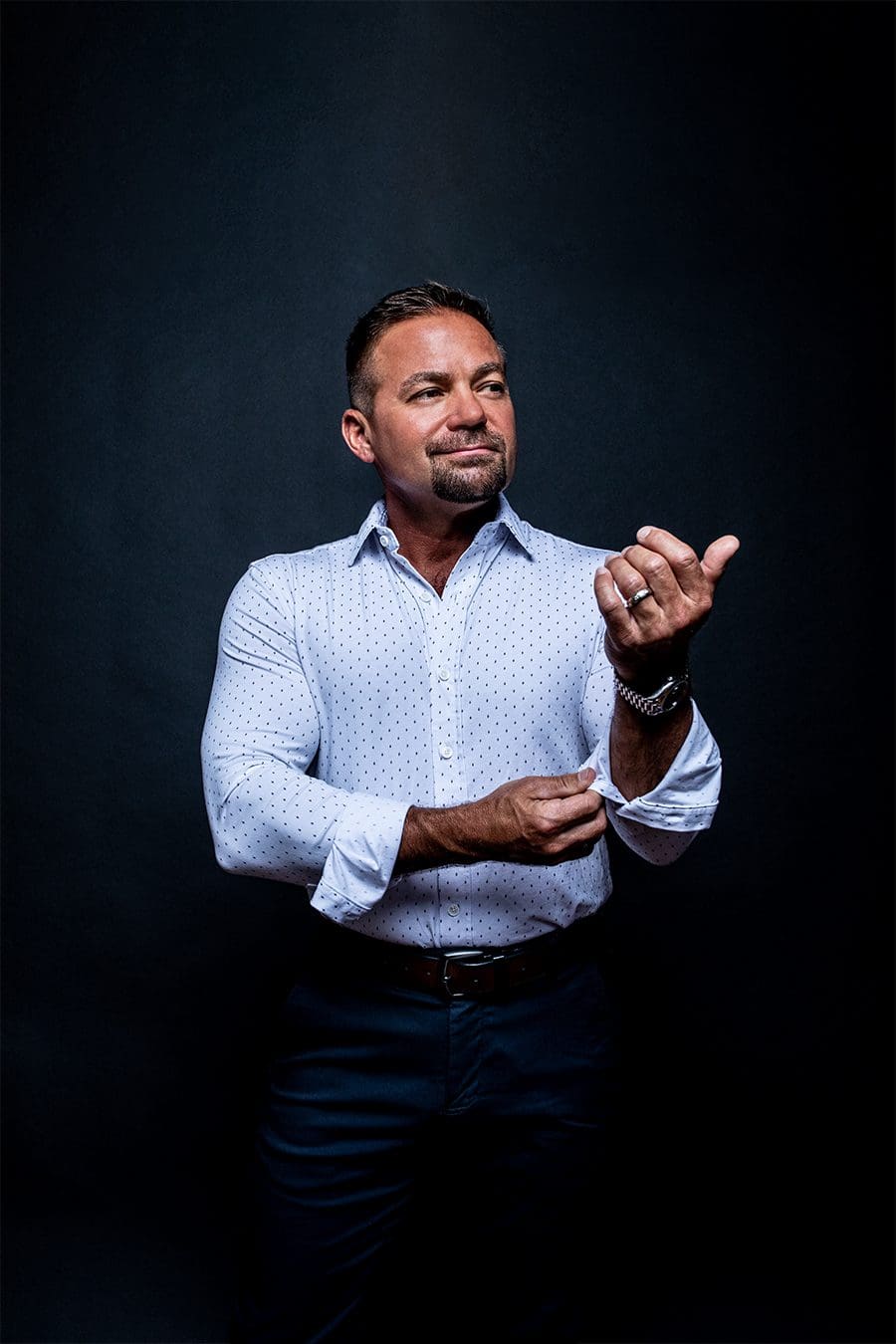 Heart of Gold
Joe's business acumen isn't his greatest asset; it's his love for family. 
Through the years, Joe and Sabrina have opened their hearts and doors by adopting two boys and two girls. They now have six children and four grandchildren.
The three "littles" are still in elementary school living at home and the three "bigs" are grown and out of the house. 
For Joe and Sabrina, more children in the house just means more fun! They have a very close family, so weekends are full of grandparents, kids, and grandkids. There's never a dull moment. 
But they wouldn't have it any other way. 
"We're so blessed to have these children in our lives," Joe says. "They've changed my life because they have filed our home with much more happiness and laughter. Each of our children and grandchildren are different, but my love for them is equally the same and equally as strong."
In a word, Joe is well grounded. Simply put, he is a shining light as a businessman and family man. 
For more information, visit electricalworksflorida.com, or call 352.460.0810. 
Is there a particular subject that you would like us to write about?
Give us a shout!
Is there a particular subject that you would like us to write about?
Give us a shout!
Is there a particular subject that you would like us to write about?
Give us a shout!
Akers Media Group's James Combs has been a staff writer for several local publications since August 2000. He has had the privilege of interviewing some of Lake County's many fascinating residents—from innovative business owners to heroic war veterans—and bringing their stories to life. A resident of Lake County since 1986, James recently embarked on a journey to lead a healthier lifestyle. He has lost 60 pounds and walks nearly five miles a day. In his spare time, he enjoys target shooting, skeet shooting and watching his beloved Kentucky Wildcats!
Share This Story!