Wild game is on the menu at Red Wing Restaurant.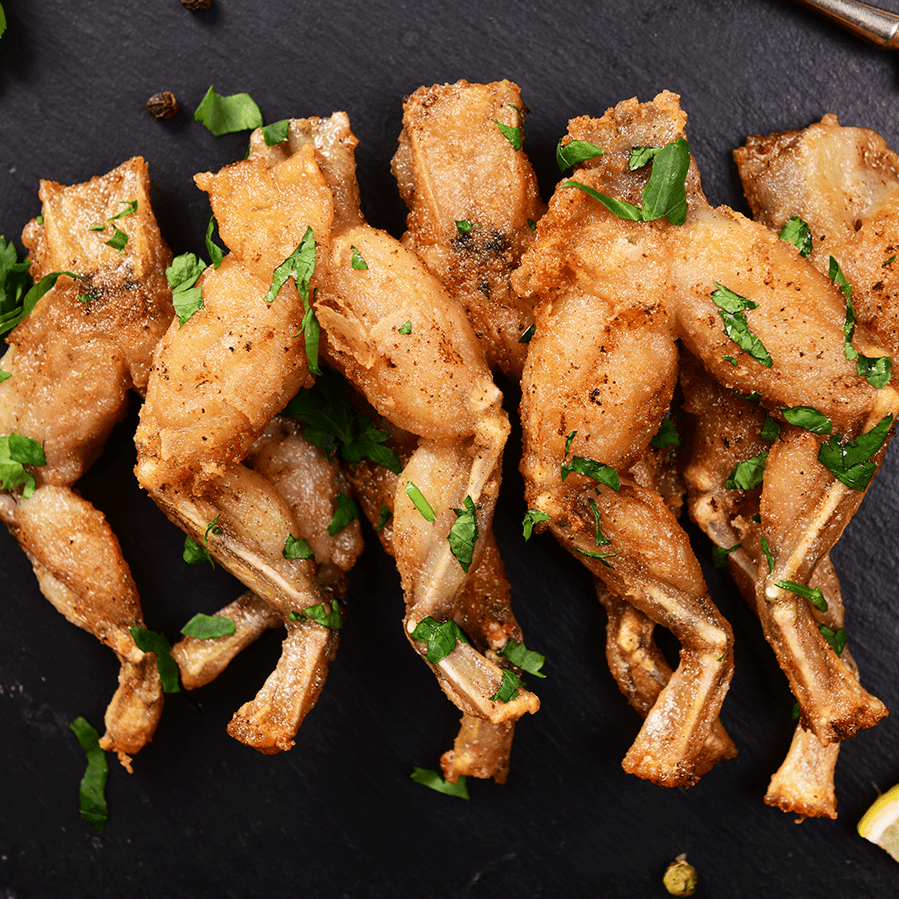 Ostrich, elk, and boar, oh my
Shortly after entering Red Wing Restaurant, customers often notice the "regulars." 
I'm referring to deer heads and boar heads mounted on the wall, as well as a stuffed turkey.  
"We put Christmas attire on them during the holidays, and in October we put Halloween costumes on them," says Patrick Borsey, owner of the restaurant. 
Somehow, these animals did not end up on the dinner plate. Their friends weren't so lucky. 
The Red Wing menu features quail, ostrich, elk, rabbit, duck, frog, alligator, boar, gator, and deer. 
You heard that right. At this restaurant off State Road 33 in Groveland, almost every animal imaginable is fair game . . . for consumption.
Webster's defines game as "wild animals hunted for sport or food." From boar to elk, Red Wing is peddling these exotics as the other red meat. 
Patrick says wild-game meats are lower in fats and higher in proteins than meats from domestic animals. And since game animals use their muscles more than domesticated animals, their meat is leaner and a bit more coarse. 
"Game meat is healthier because it doesn't have the hormones, antibiotics, and steroids that you find in meat purchased at a grocery store," Patrick says. "Also, with elk and venison, there's less fat in them than a steak." 
The restaurant is housed in a wooden building originally built as a family home in 1948. It was later used as a meeting place for local grove pickers. 
The restaurant's décor reflects its cuisine. Inside, a chandelier made of deer antlers lights up wooden walls in the main dining room, while Mason Jar chandeliers hang over each booth. Funny signs in the main dining room promote "Patrick's Roadkill Café" and "creamed possum."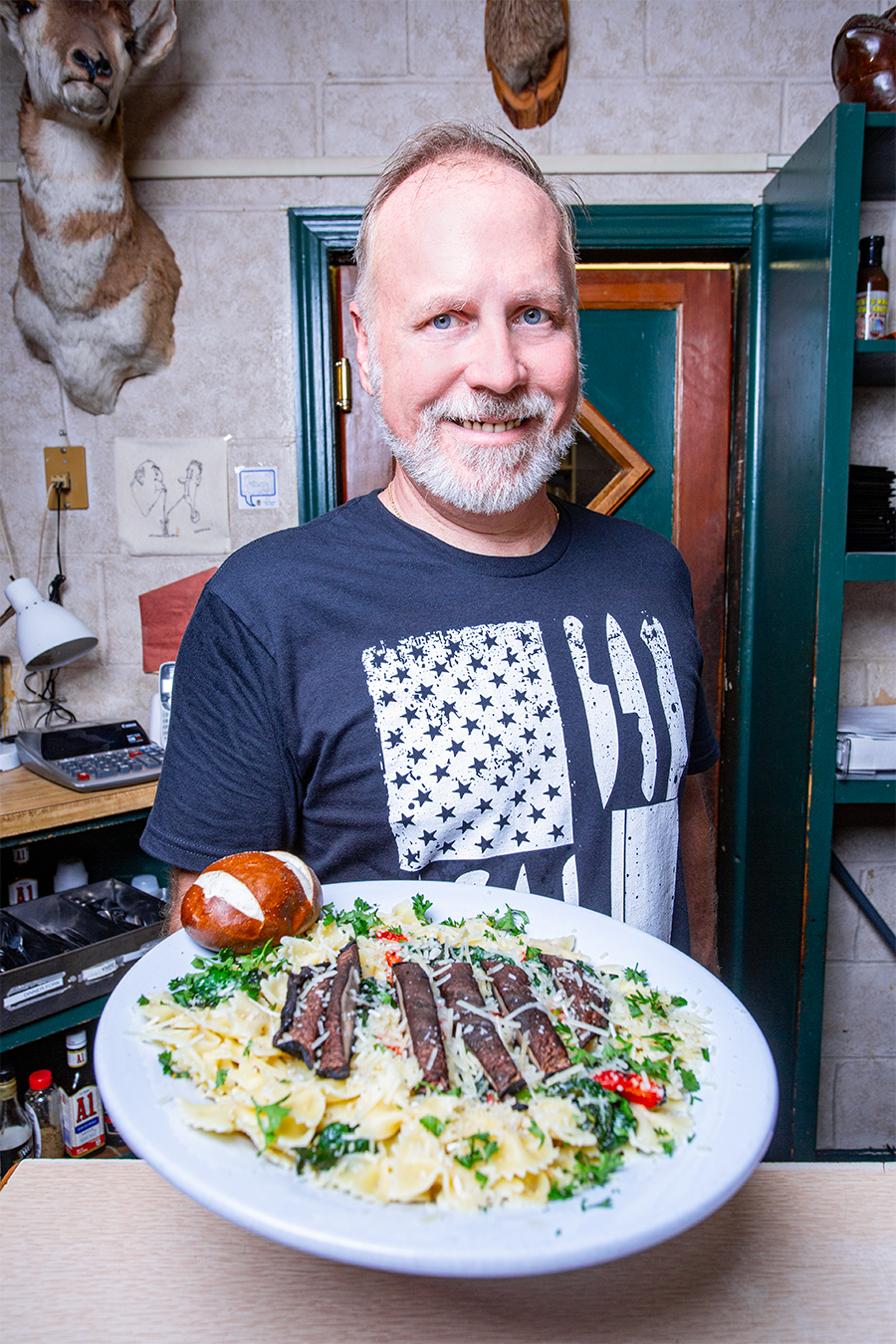 Patrick and a business partner opened Red Wing in 2005. Neither had prior restaurant or hunting experience. But Patrick knew his restaurant needed to be different. Most restaurant menus give the impression that nature provides us with only a handful of edible animal species, namely beef, chicken, and pork.
Red Wing reminds us that there's a whole world of alternative meat out there beyond those factory-farmed animals. While a juicy burger or steak hits the spot, sometimes people crave something that feels a little wilder and more adventurous – like venison Shepherd's pie, rabbit sausage, and elk chops. 
"We are located in the middle of nowhere, so we have to offer unique dishes to get people to drive here," says Patrick, who is now the sole owner of Red Wing. "Some people drive from as far as Titusville to enjoy our game meats."
Patrick orders game meat from reputable companies based in New Zealand, Colorado, and elsewhere. All the meat is federally inspected. For him, it's a point of pride to raise game's game.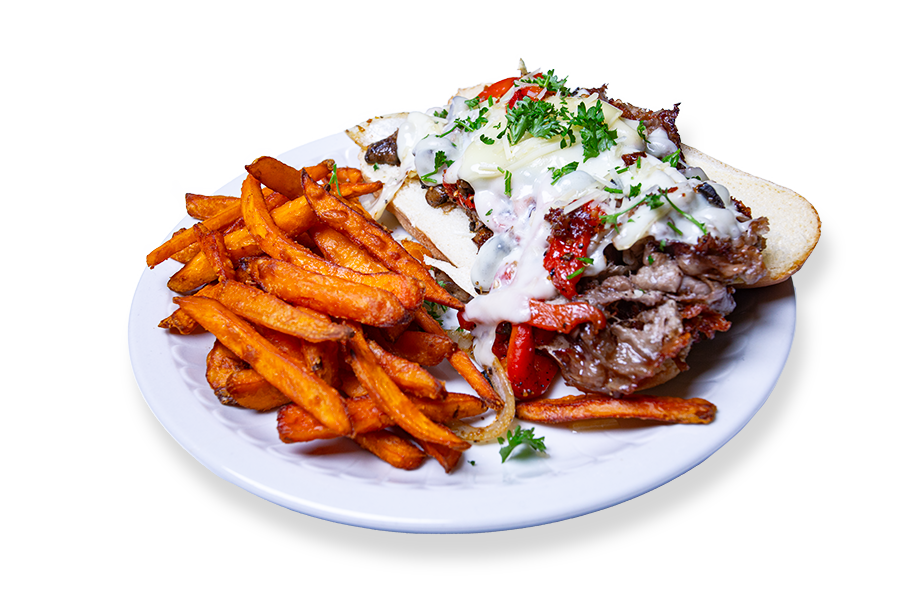 "You have to start with quality products," Patrick says. "You're not going to stay in business if you buy cheap products. Even though I never hunted or owned my own restaurant before this, I have become quite experienced at cooking the meat and have come up with original recipes. I've also been blessed to have good cooks who have helped me along the way."
And he has learned one valuable lesson over the years: Never drop someone's favorite critter from the menu. 
"The menu has pretty much stayed intact since Day One," Patrick says. "I learned that customers become disappointed if we discontinue something."
Of course, newbies to the restaurant may be hesitant to order some of the items because game meat isn't their cup of moose chili. Perhaps they cannot fathom the thought of consuming Bambi between two pieces of bread (would that be a Sloppy Doe?) Or maybe they think of rabbit as the pet they have at home. 
Don't knock the food before you've tried it. 
"A lot of people who think they're going to hate game meat end up liking it," he says. "They just have to get over the mental part of eating a different kind of animal."
For those who don't have an adventurous palate, Red Wing offers more familiar items, such as grilled chicken breast, grilled pork chops, filet mignon, fried tilapia, grilled portobello pasta, Philly cheesesteaks, a variety of salads, burgers, and more. 
At Red Wing, you don't need a high-powered rifle or a hunting dog to enjoy delicious game meat. And thanks to generous portions, diners are likely to leave as stuffed as the deer and wild boar mounts hanging on the wall. 
Recipes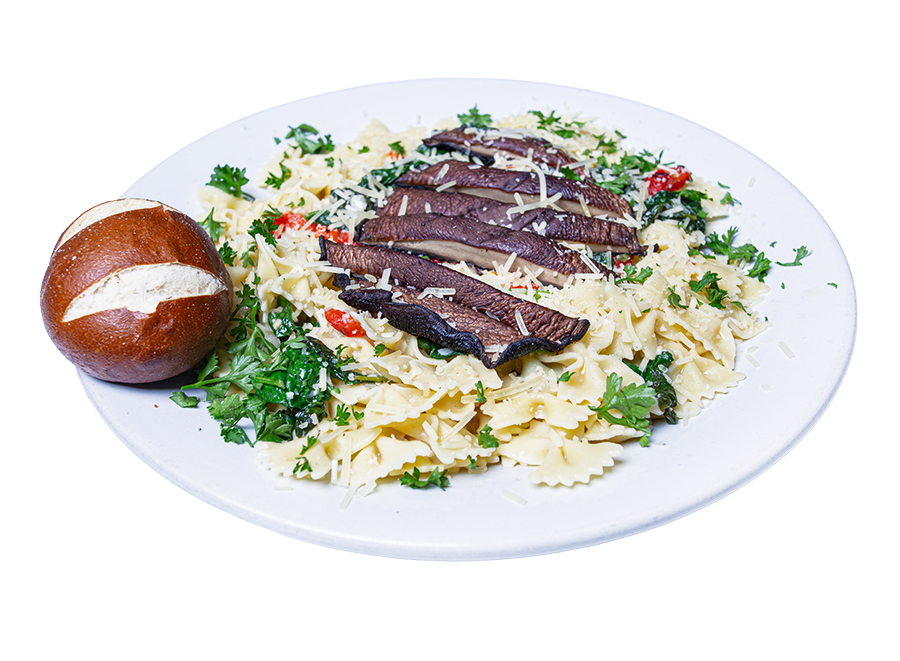 Red Wing Portobello
Do you have favorite recipes or know a chef we should profile?
Let us know!
Do you have favorite recipes or know a chef we should profile?
Let us know!
Do you have favorite recipes or know a chef we should profile?
Let us know!
Akers Media Group's James Combs has been a staff writer for several local publications since August 2000. He has had the privilege of interviewing some of Lake County's many fascinating residents—from innovative business owners to heroic war veterans—and bringing their stories to life. A resident of Lake County since 1986, James recently embarked on a journey to lead a healthier lifestyle. He has lost 60 pounds and walks nearly five miles a day. In his spare time, he enjoys target shooting, skeet shooting and watching his beloved Kentucky Wildcats!
Share This Story!