Wildwood's Raeleigh Yomtob keeps busy volunteering in Florida's Hometown USA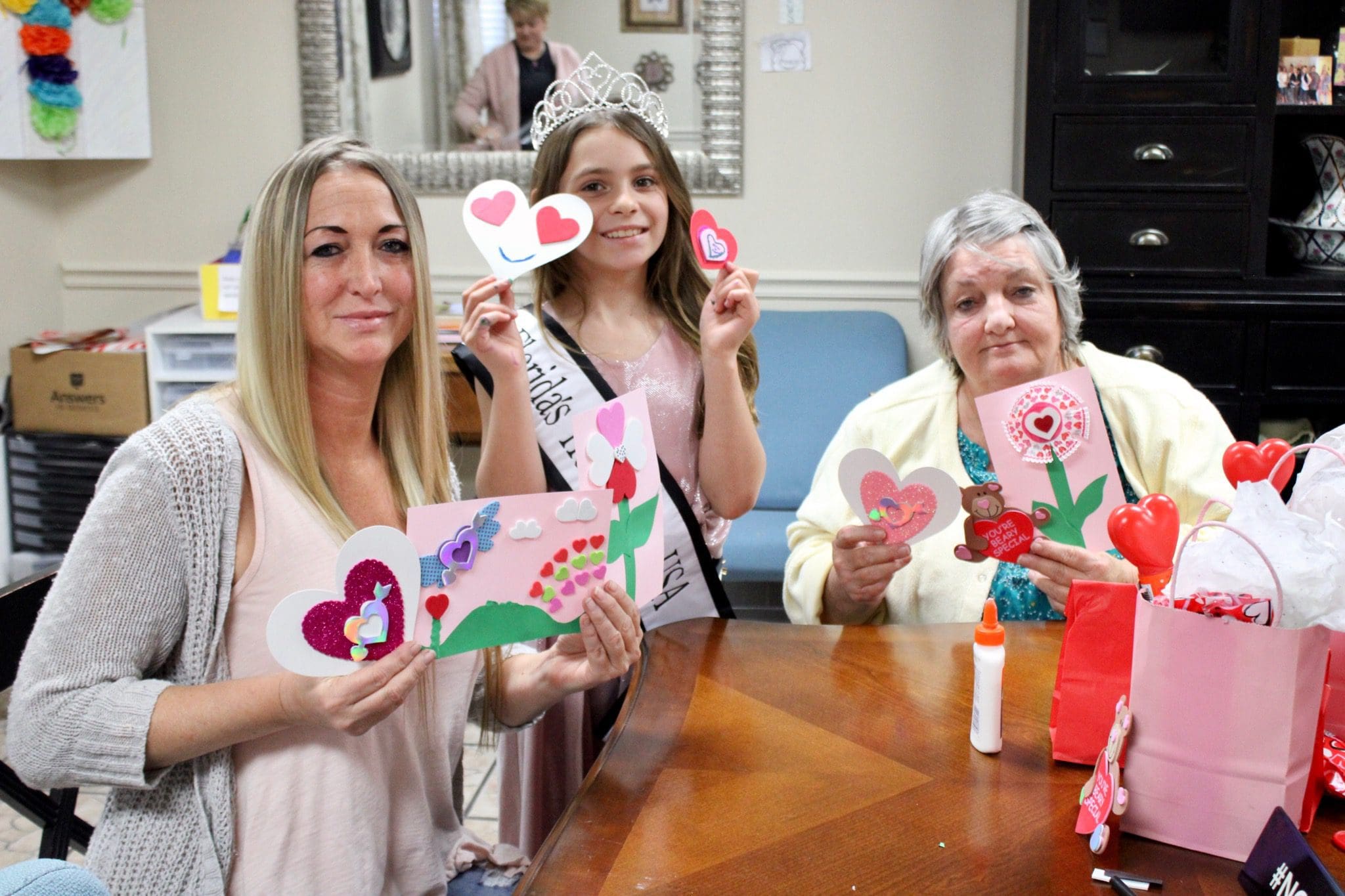 Wildwood's Raeleigh Yomtob keeps busy volunteering in Florida's Hometown USA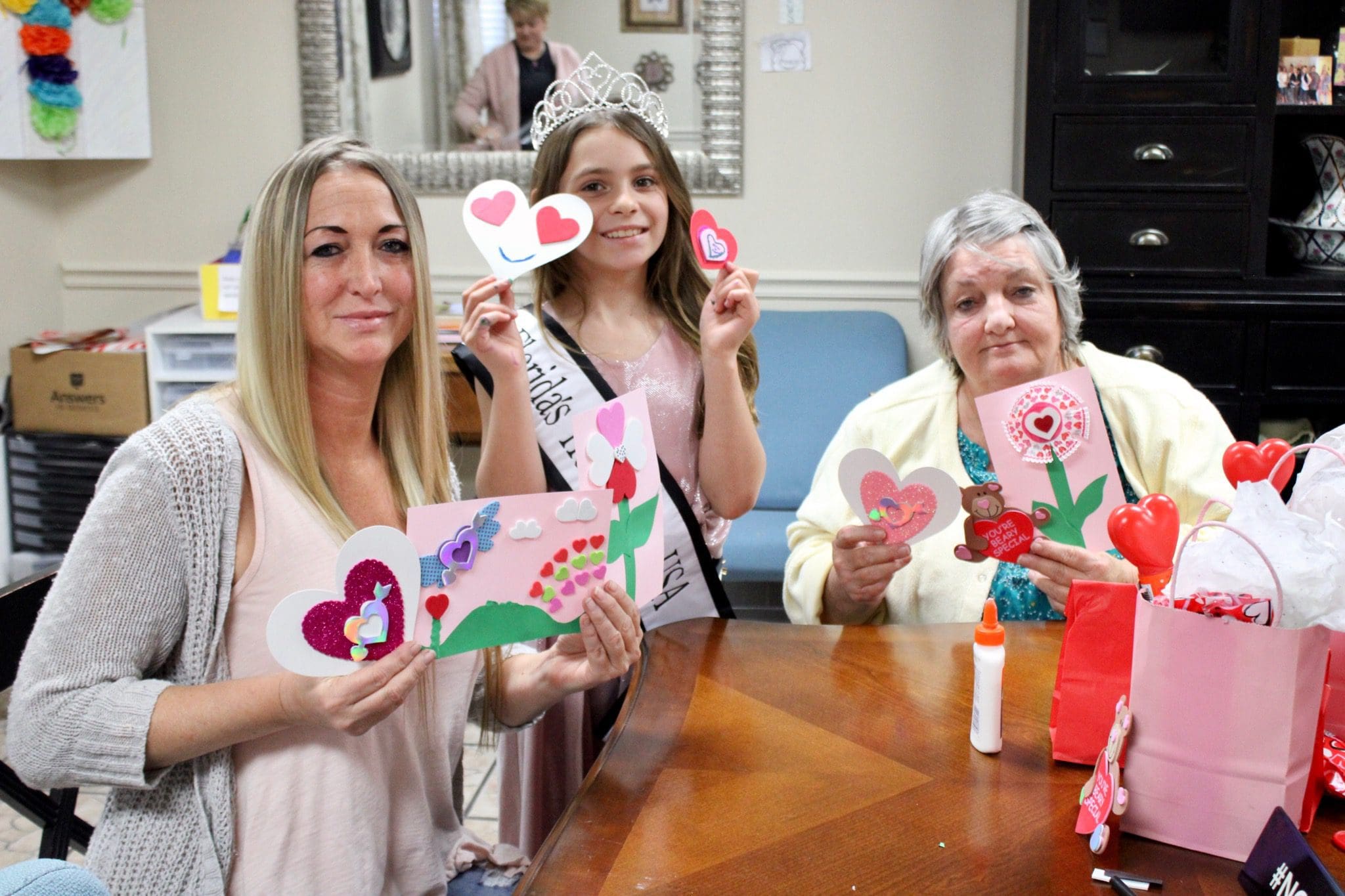 Raeleigh Yomtob takes her role seriously as the 2020 elementary school representative in Florida's Hometown USA Program Inc., a non-profit educational program that teaches Florida youths the values of volunteerism.
During the COVID-19 pandemic, the third-grader of  The Villages Charter School has been busy making cards for health-care workers, dropping off food at the Ronald McDonald House and decorating bags for foster children through Together We Rise. She also plans to participate in a 5k race for frontline heroes in June.
She is the daughter of Raimey and Andrew Livingston of Wildwood.
Raeleigh recently volunteered at the Women's Residence of the Christian Care Center in Leesburg, where she entertained by singing and organized craft time. She also provided the supplies and treats.
"Even though Raeleigh is young, she always wants to know what she can do for others. She is very caring and enjoys working on projects that benefit those in need," says Linda Watts of Leesburg, founder and director of the Hometown USA Program that began in 1986.
"The purpose of our program is to educate the youth of Florida on the values of volunteer work and inspire them to make a difference in the lives of their neighbors through volunteer commitment," adds Linda. "This youth program encourages and works with students who have a desire to volunteer and to promote pride in their community by active involvement. The focus of our volunteer work is with children, youth and the elderly."
Five students, ages elementary through college, are selected each year to represent their hometown throughout Florida, and Raeleigh was chosen for the Lake and Sumter County area.
The students visit, entertain and volunteer at nursing homes, children's hospitals, the VA hospitals, charity events and activities throughout the state. The Florida's Hometown USA, Inc. partners with 29 facilities for the students to volunteer.
The program has received Disney's Helping Kids Shine Award, Disney's VoluntEAR of the Year, the Governor's Points of Light Award from former Gov. Jeb Bush and the national President's Daily Points of Light Award from former President George W. Bush.
"Our goal is to recognize the young ladies who are students today and who will be tomorrow's leaders," says Linda. "And when children are taught the importance of helping others at an early age, it will stay with them forever."
Originally from Anderson, Ind., Theresa worked for The Herald-Bulletin for many years. After experiencing a winter with 53 inches of snow, her late husband asked her to get a job in Florida, and they headed south. Well known in the area, Theresa worked with The Daily Sun and The Daily Commercial prior to joining Akers.
Share This Story!