Wolfy's Restaurant in Leesburg Celebrates 40 Year Anniversary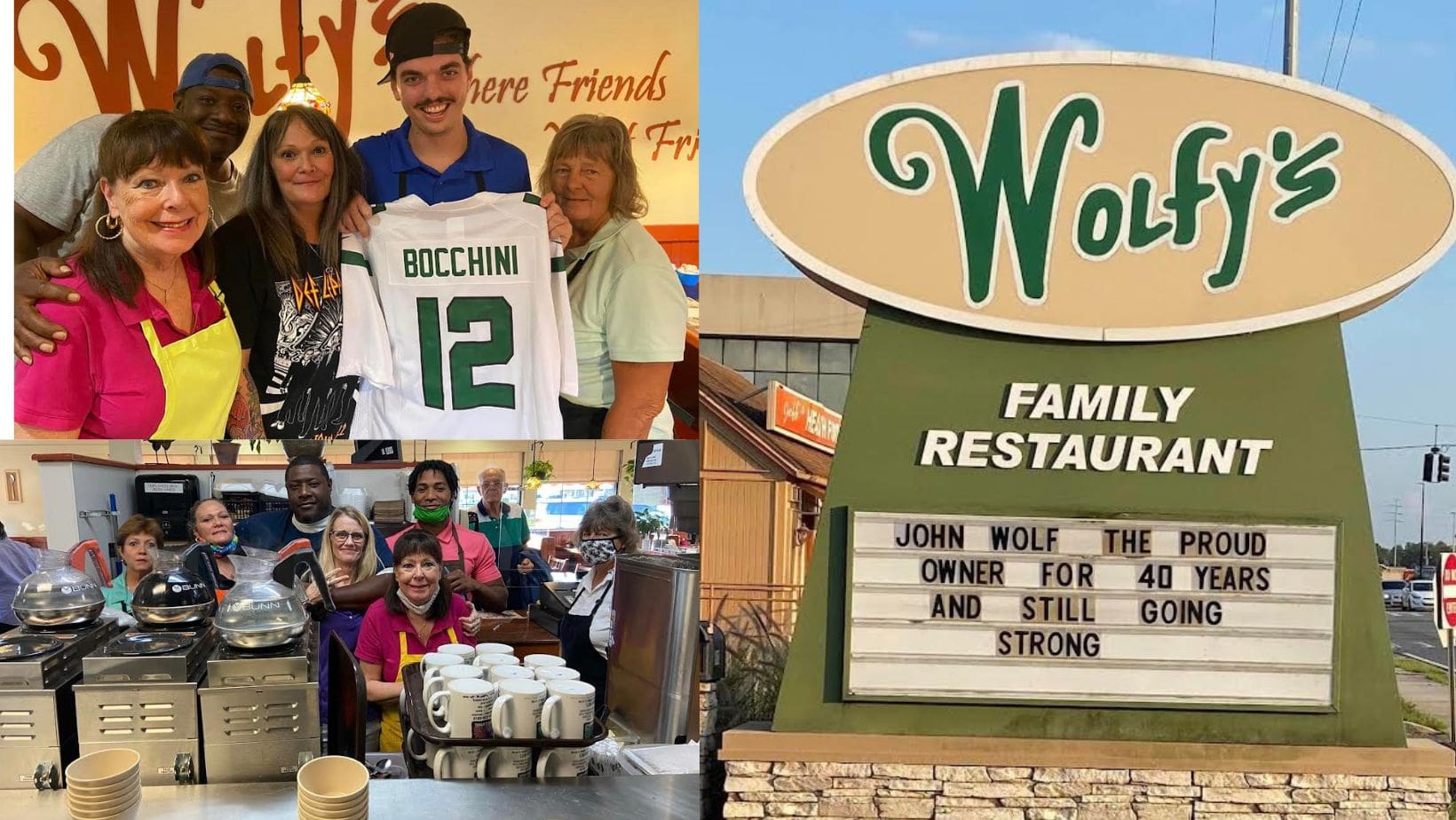 Wolfy's Restaurant in Leesburg celebrates their 40th Anniversary! Congratulations to all of the employees and owner John Wolf for the impact that this establishment has had on the local community of Leesburg. The iconic Wolfy's restraunt is a staple on 441 and you cannot miss it if you have ever drove through the Leesburg Area.
For over 40 years now the location has been a place where friends come to meet and many new friends are made. Not only has the Wofy's establishment been a great place to eat all these years it's a home to so many in the community. Especially the staff that treats the building like a second home. Many of the employees have been there for as long as anyone can remember.
For many of the employees that work at the restraunt this 40 year anniversary signifies a new chapter in the history of the restraunt. Wolfy's has been through just about everything. The location made it through the recession in 2008 and then was able to keep it's doors opened during the Covid Pandemic when many other restraunts shut down for good.
There have been a lot of constants in Leesburg over the years but Wolfy's has been one of the main ones and continues that legacy today. Michelle the General Manager has been at Wolfy's since right around the beginning of it's opperations in 1983. There are servers that have been going at it for over 20+ years.
Night Service Manager of Wolfy's Dawn Cheri Grower-Hensley says "In all my years of being a server which is over 30 years. John and Michelle are the best employers I have ever worked for. I love my job and it's not a job for me at all. It is who I am and my heart and soul." Dawn went on to say that "All the staff members have a great time with one another and our community loves to interact with us. It's just a wonderful welcoming environment. That's what Wolfy's has and always will be about."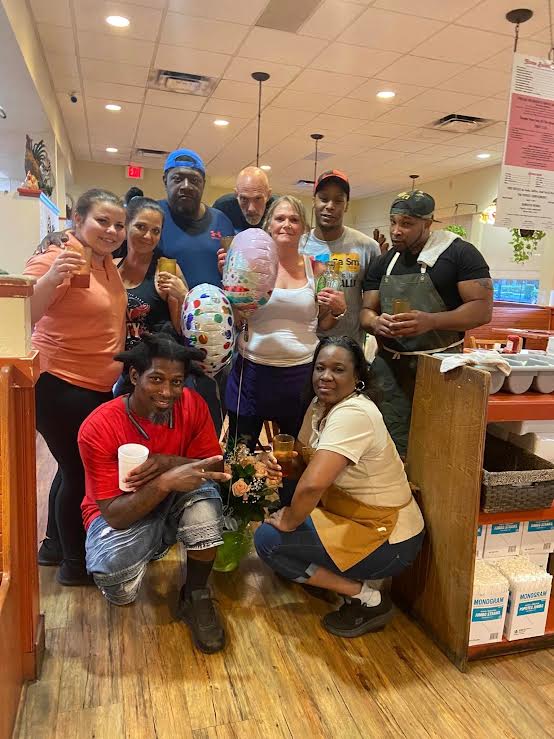 The things that Dawn touched on are things you just don't get at other restaurants in the area. It has a very much northern vibe to it. Having grown up in Massachusetts, it was not uncommon to see a server or waiter or general manager working at the same place for 20+ years. In fact a lot of times it was a family affair and their children and grandchildren would work at the same places.
Wolfy's is the kind of business that succeeds becasue of it's model. The model that is built upon, trust, family values and kindness which is the kind of establishment John Wolf wanted to create all those years ago. As Wolfy's opens it's next chapter the future looks bright for the business.
Leesburg is growing every single day. The new section of The Villages has certainly had an impact on the business. New patrons are trying out the location daily. Snowbirds especially take a liking to Wolfy's becasue of that northern charm the establishment gives off with the guests it serves.
As the area continues to grow and as more families and retirees move to the area, Wolfy's will be here ready to serve them. Leesburg is expecting explosive growth in the next 10 years. By the time the 50 year anniversary hits for Wolfy's, what will the area look like? Only time will tell but Wolfy's plans to be around for all of it!
Congratulations to all Wolfy's team members. We look forward to the continued excellent service provided to the Leesburg area!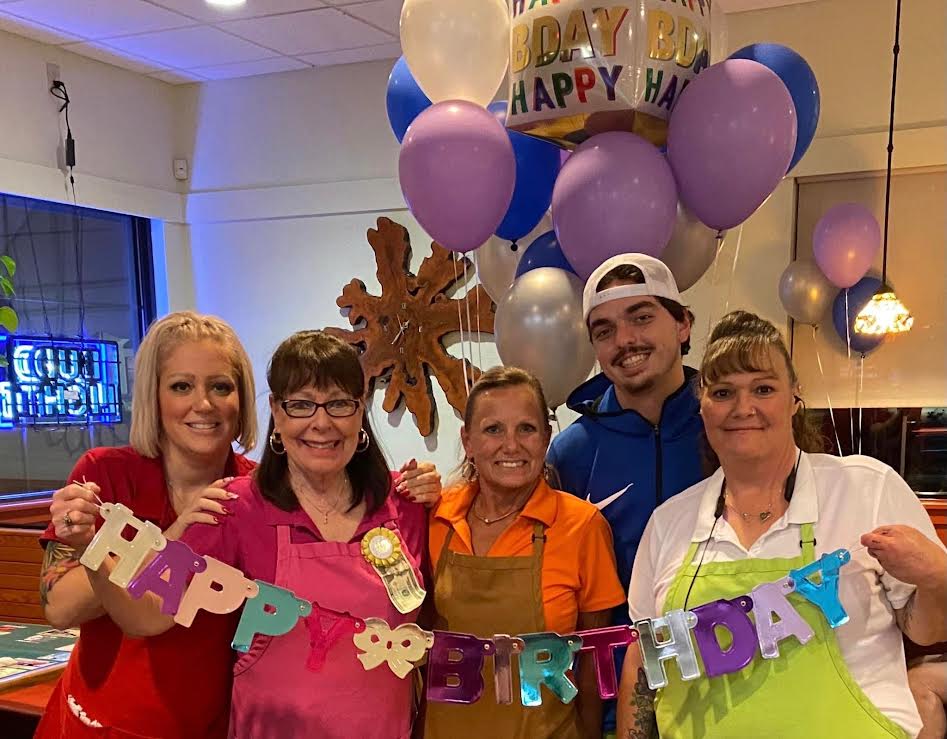 Photos Provided By:
Dawn Cheri Gower-Hensley
Kyle Coppola was born in Newton, Massachusetts and received his Bachelor of Fine Arts in Communications from Curry College in 2016. After traveling to Florida on a family vacation, he decided he could not get enough of the warm weather and made the move from snowy Massachusetts to central Florida 8 years ago.
For the last decade Kyle has gained valuable experience in social media content creation, marketing and sales, writing, video production, sports announcing and even broadcasting for local radio stations, such as FM 102.9 in The Villages and FM 91.5 in Massachusetts. Every year he volunteers at The Villages Charter High School as a play-by-play sports announcer for the football games as well as a public address announcer for the basketball games, including the annual Battle at The Villages Tournament.
Outside the office Kyle is a husband and father to two beautiful girls along with their cat. In his spare time he likes to spend time with his family, travel, play golf and swim. He is also a huge sports junkie and even bigger motorsports fan and loves to attend racing events when he can.
Share This Story!