Woman of the Year, Lindsey Mallory, is a Glowing Inspiration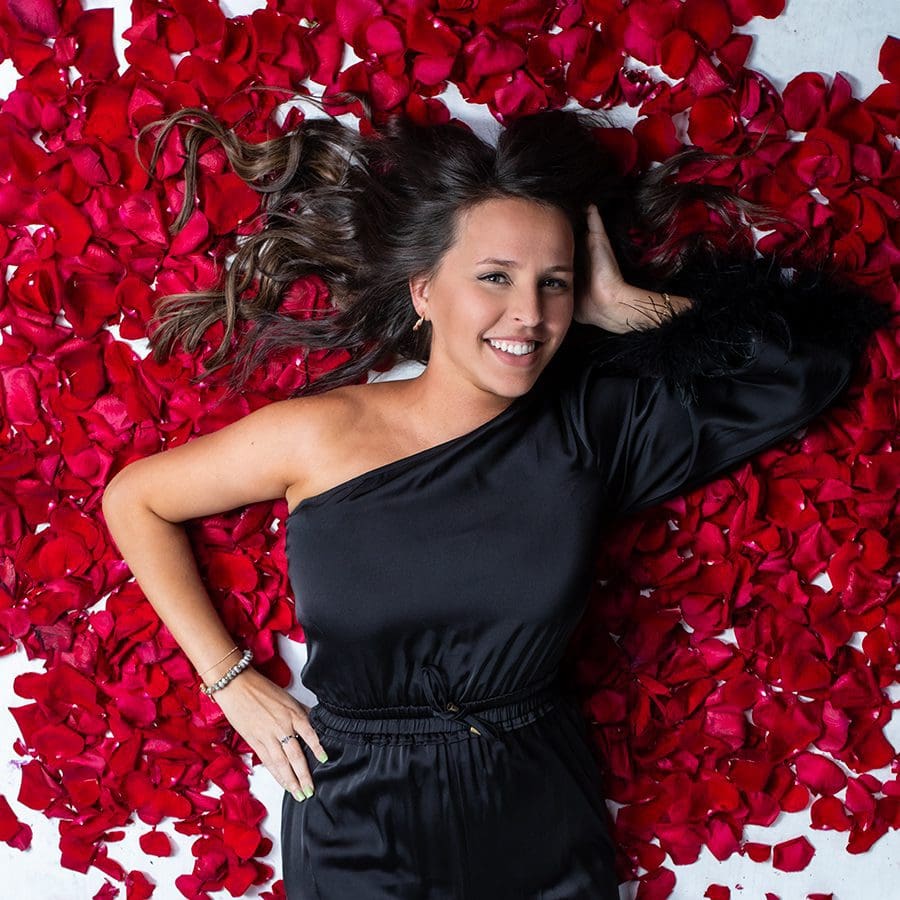 Lindsey Mallory's goal is to inspire, empower and SPRAY tan women to perfection.
Lindsey Mallory is a woman who wears many hats.
She's a wife, a mother, and as of five years ago after founding SPRAY Mobile Tanning, a businesswoman on a mission to make a difference in other women's lives.
"I want to be an inspiration to my children and show them that as a woman, you can do and have it all," says Lindsey. "I want them to see me as a homemaker and as Businesswoman of the Year."
Lindsey graduated from Leesburg High School in 2009. She attended college for a bit, and before turning 26, she had three beautiful children–two daughters and a son.
In 2018, Lindsey's father Tony Hornsby, a local entrepreneur and Lindsey's inspiration, passed away, leaving her with a desire to follow in his footsteps and start her own company. The only question was what service could she offer that would offer the flexibility she needed to fit in with her 'mom schedule?'
"I needed to do something for myself, outside of my children and my husband, so I thought maybe I could go into people's homes and offer a service. I always love being tan. I'm a tan fanatic, obviously, so I decided on spray tanning," says Lindsey, explaining that she's been getting tans since her pageant days growing up. "I was never the girl who wanted to go get her nails done. I used to go to the tanning bed in high school, but spray tanning is the healthier alternative because the UV rays aren't going directly on your body."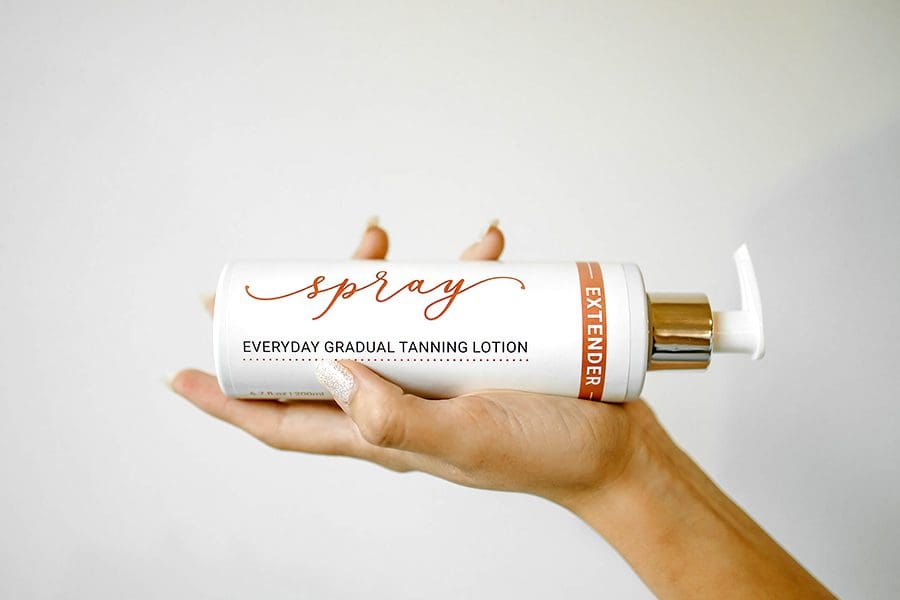 In 2019, Lindsey launched SPRAY Mobile Tanning and began offering spray tans to women in the comfort of their own homes. Lindsey worked hard to overcome the old stigma surrounding spray tans by ensuring that by way of her technique and products, her tans look natural.
Before long, her business was rolling … that is, until COVID hit in 2020.
During the pandemic, Lindsey kept busy at home by formulating her own line of tanning products. That's when SPRAY's "Tan in a Can" (which became Lindsey's most sought-after product) was born.
"I want to be the 'go-to girl for all things sunless,' and I knew I could do it with these products," Lindsey says. "Sure, you can go into a store and buy a self-tanner, but why not buy it from someone who does tanning every day and that can educate you and explain how it works? You can buy something off the shelf and even though it might be a little cheaper, it may not be quality. But with my product, you're getting better and much longer lasting results."
Additionally, Lindsey was inspired to use her platform to uplift women by reminding them how beautiful they are and that no matter their size, shape, or color, to feel comfortable in their own skin. She also began offering training, educational opportunities and certification courses for women interested in learning more about sunless tanning. 
"I want women to feel inspired to start their own business or enhance their current business," Lindsey says, adding that she has several hair stylists she trained who added spray tanning to their list of services. "I think I'm very business savvy in the sense that I know how to build a business, so if I can teach other women that, then how cool is that?"
When things opened back up, Lindsey began offering her full line of products to local shops. Among the places that carry her 'Spray on the Go' line today are the Prominent Fox Boutique in Oxford, and the Orange Blossom Belle in downtown Clermont. 
"We had the pleasure of meeting Lindsey almost three years ago when we opened the store, and from the moment we met, we knew that we were meant to work together," says Bryttany Phillips, who co-owns Orange Blossom Belle with Sara Boykin-O'Neil. "We've had the privilege of working with Lindsey at multiple events over the years, we've enjoyed hosting spray mobile tanning in our storefront, and our customers absolutely love her Spray on the Go product line."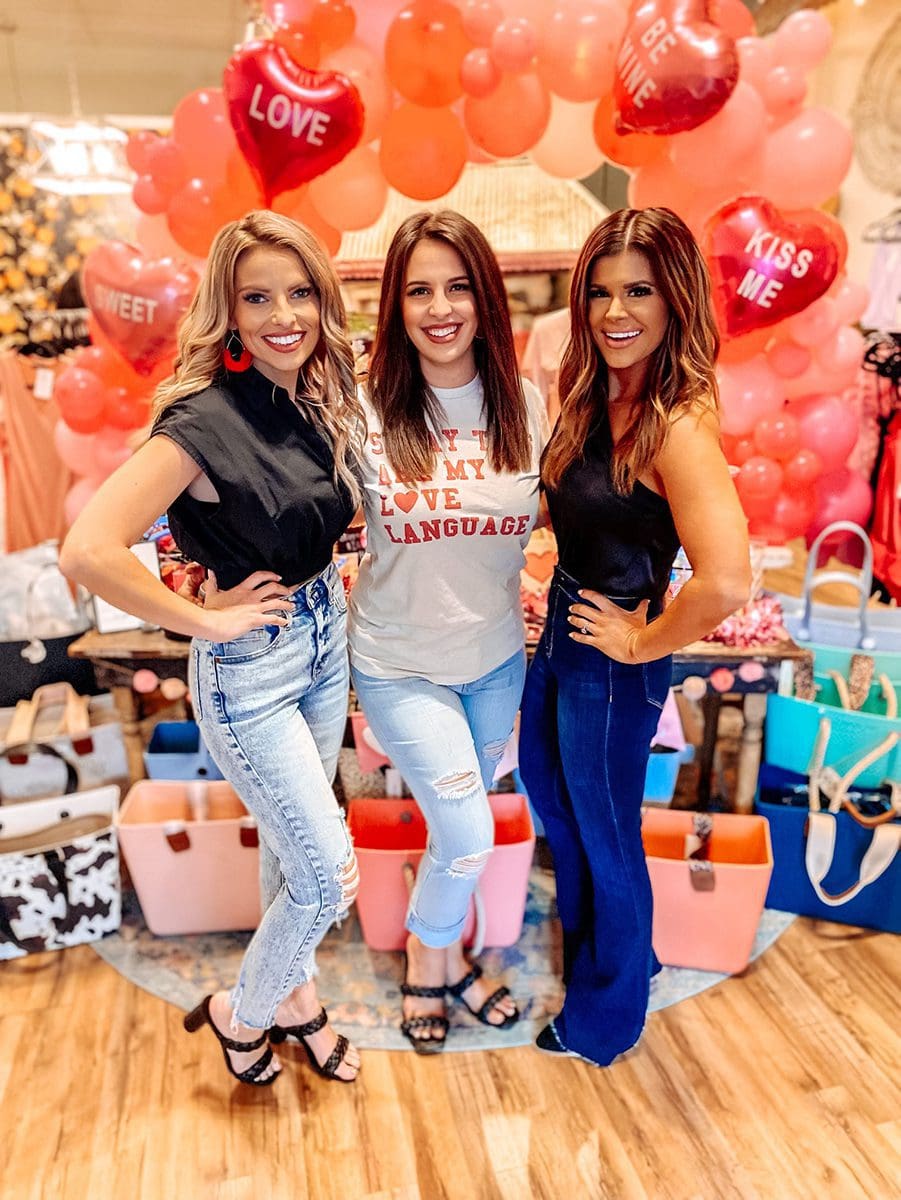 For the past two years, Lindsey has been the official sponsor for Miss Florida contestants. Her SPRAYs have even graced the Miss America stage during that time, since she's been there with Lindsay Bettis, the reigning Miss Florida.
"I have a unique relationship with Lindsey. She's my sponsor and I love her products and that she's mobile, but she's also an awesome supporter and friend," says Lindsay. "I travel all around the state from the Panhandle to the Florida Keys and not only does Lindsey make sure I'm tanned and glowing for every occasion, but she's the ultimate 'hype woman.' She always goes above and beyond rooting for me and for all of her clients."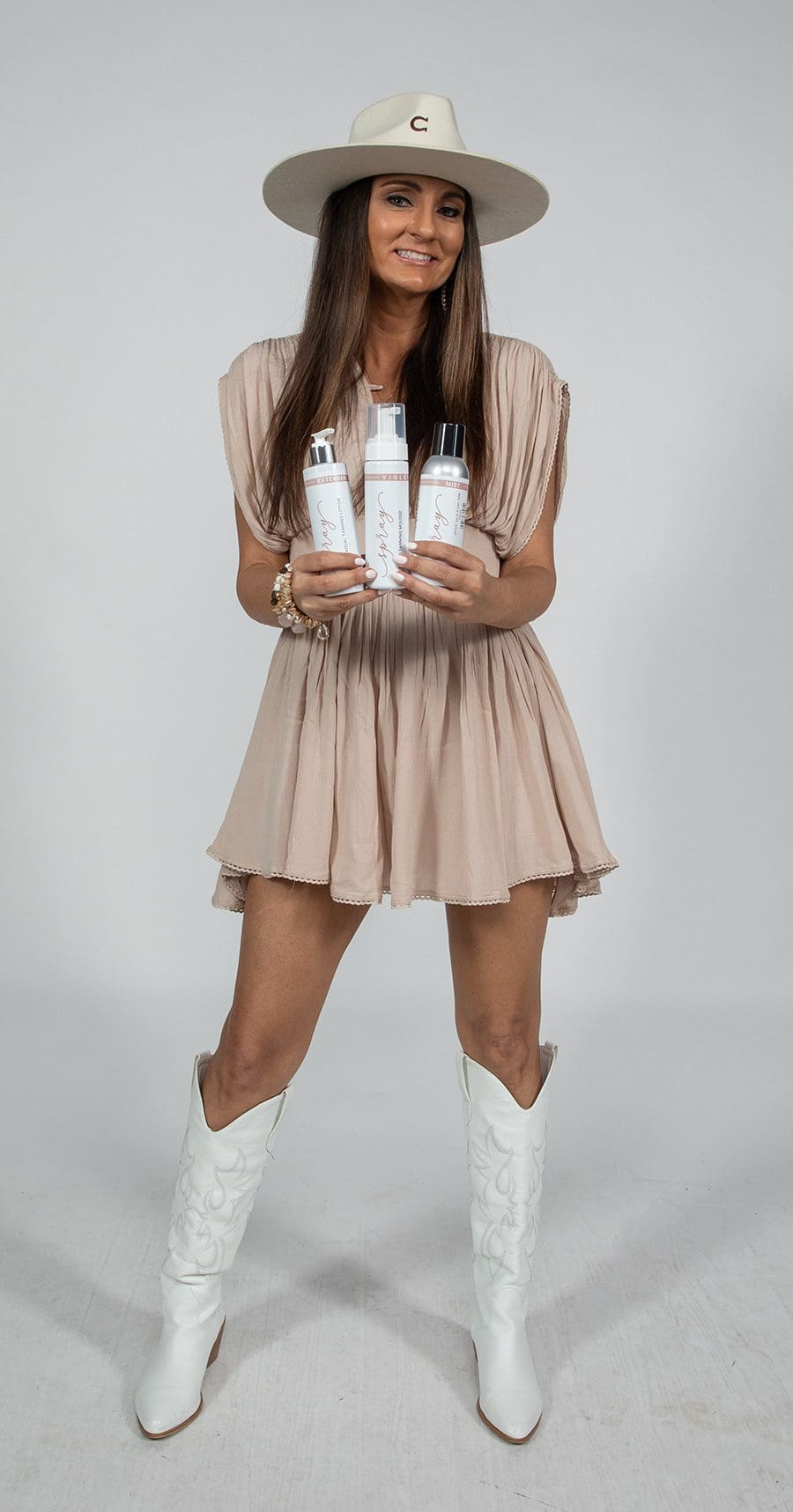 Prominent Fox owner Leigh Ann Berry has also been tanned by Lindsey, and is very familiar with her products, so agreeing to carry them at her store was a no-brainer. 
"It's always nice to book with Lindsey, but she's so busy that you can't always get in, so having her products is good because you can still do it yourself," Leigh Ann says. "Since the day I put her products out, they've been big sellers. I can barely keep them in the store."
Leigh Ann is not only a fan of 'Tan in a Can' and other products of Lindsey's; she is a huge fan of her message and what she stands for.
"Lindsey's a great girl. We hit it off immediately. She loves to make women feel beautiful and more confident and she's become a great friend," says Leigh Ann.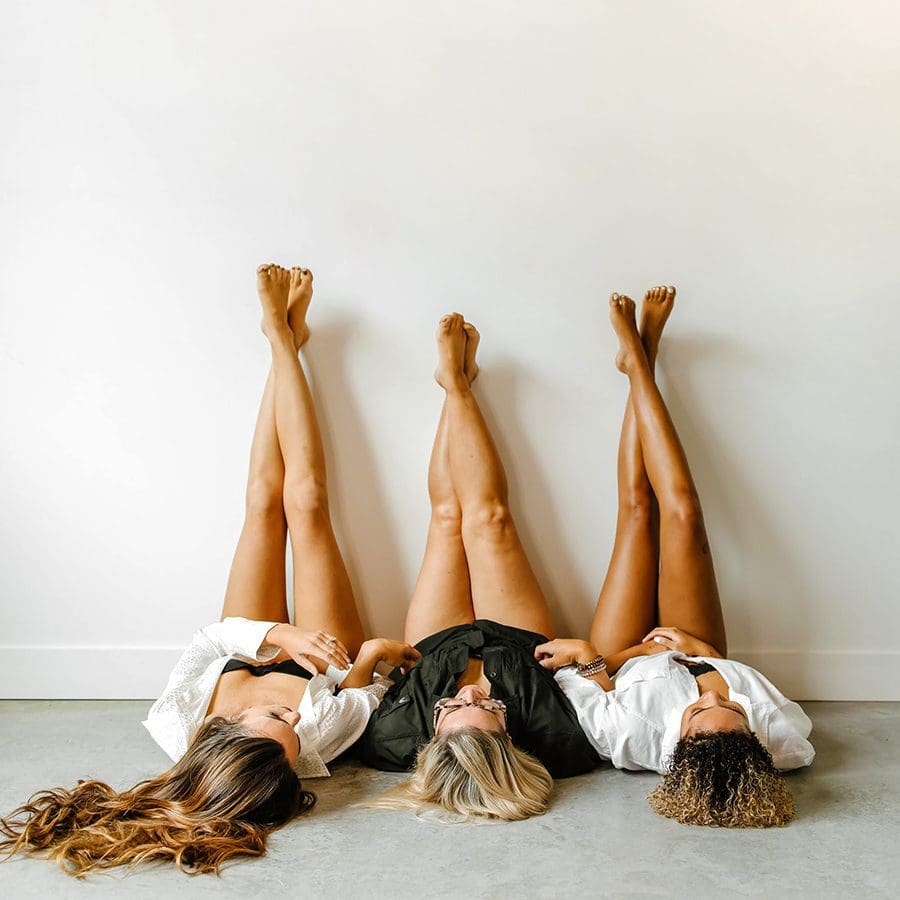 "I think every woman that meets her has an immediate bond with her because she's just so easygoing, fun, and completely genuine."
Today, Lindsey has a full product line that includes two different shades of mousse, an aerosol mist, and an extender. All are long-lasting, easy to use, affordable, and aromatic.
Lindsey also SPRAYs clients in the comfort of their own home via her Luxury Mobile service, specializing in special events, pageants, and everyday life. Plus, she's hired other women to offer her products/services in Myrtle Beach, SC, Atlanta, and Jacksonville.
"I may be a hot mess, but people's tans don't have to be," Lindsey says with a smile.
In the future, Lindsey says she'd like to work with the State of Florida on establishing a program for people interested in learning how to spray tan safely and properly and be certified through her.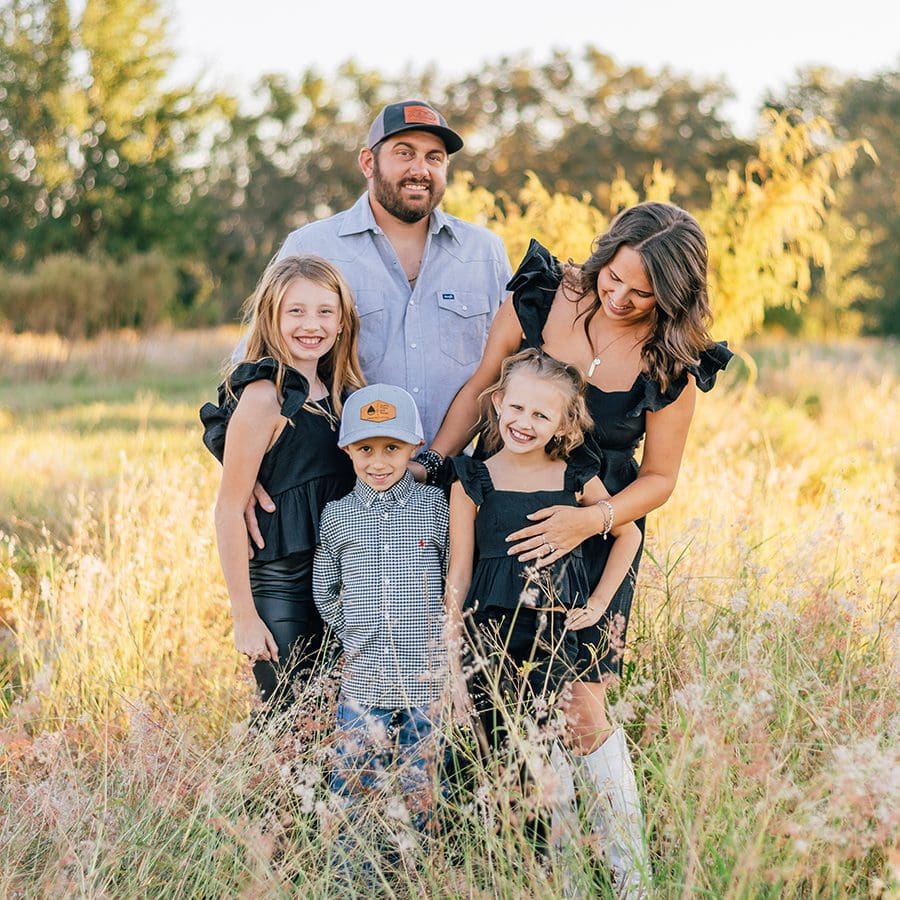 She also has her eyes set on becoming the tanning guru for the country music scene in Nashville.
Lindsey says whatever she accomplishes going forward will always embody her calling to enhance the lives of other women and be a good role model for her children. 
"My brand is bigger than just a brand. It's a whole lifestyle and it embodies everything I do as a woman, and as a mother," Lindsey says. "My business gives me a sense of purpose and fulfillment and I want other women to feel that too." 
Lindsey says that the women she's touched may not realize how much they've touched her, too.
"Trying to make women feel beautiful in their own skin is not only my motto, but my passion. I'm constantly telling my clients things like, 'you're beautiful,' 'love yourself in your skin," Lindsey says. "Sometimes however, I don't practice what I preach, so being around other women hearing those things helps me and lifts me up, too."
"My clients inspire me to be a better person and I feel blessed that I'm able to do this on a daily basis." 
For more information, visit sprayonthego.com, or search "SPRAY Mobile Tanning" on Facebook and Instagram.
Is there a particular subject that you would like us to write about?
Give us a shout!
Is there a particular subject that you would like us to write about?
Give us a shout!
Is there a particular subject that you would like us to write about?
Give us a shout!