Young Autistic Artist Showcases First Exhibit in Leesburg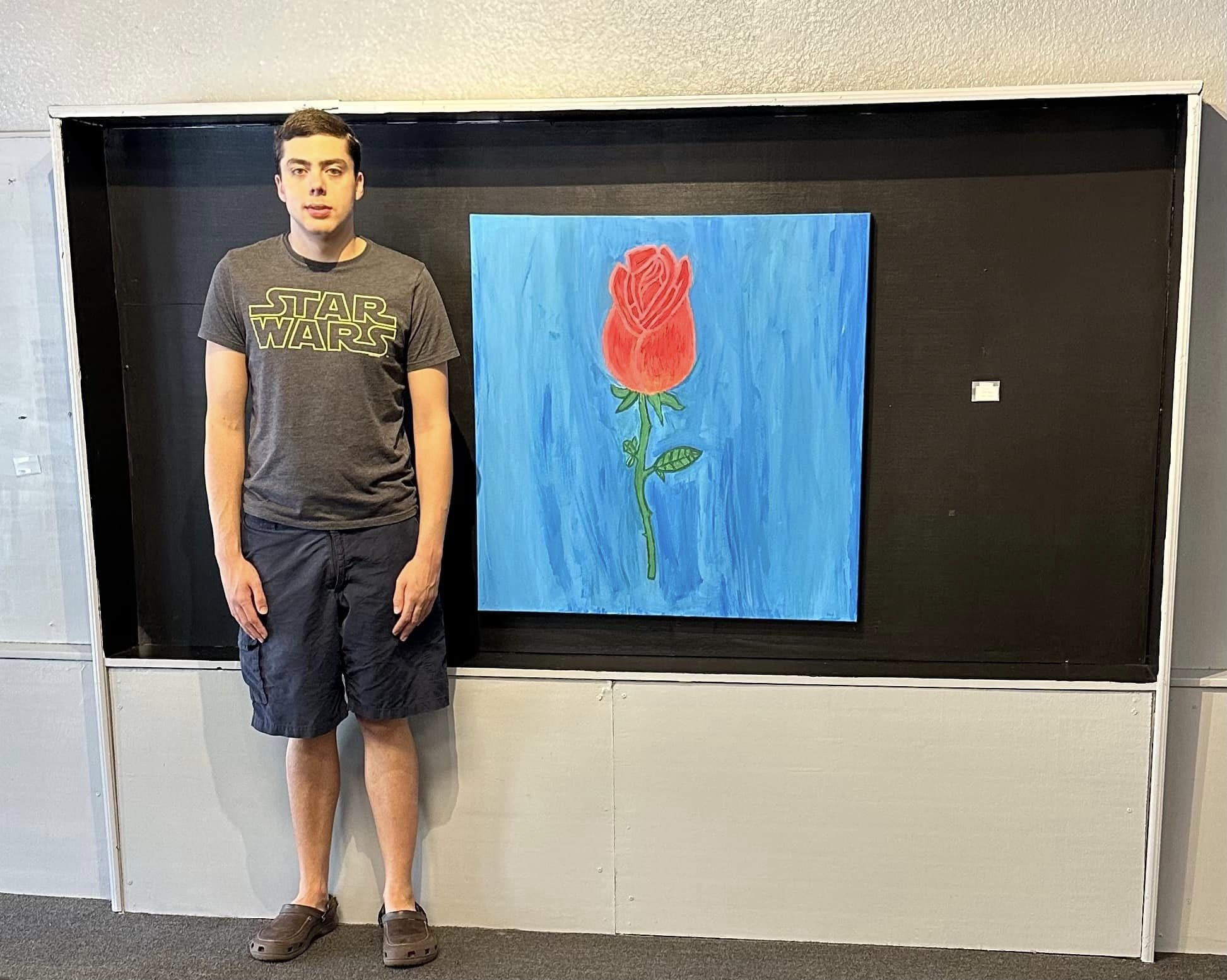 Darok Gelabert, a 21-year-old autistic artist, is set to unveil his first-ever art exhibit on Saturday, May 27th at 5:30 p.m. The exhibition, titled "In Darok's Element," will take place at Artist With A Purpose on 411 W. Main Street in Leesburg.
Since a young age, Darok has displayed a keen interest in drawing and painting. As he grew older, his abilities blossomed. He has also had the opportunity to live in diverse places such as Dubai for 10 years and Puerto Rico, where he participates as a swimmer in the Special Olympics.
"We tried the university route but it just wasn't for him," his mom, Tahimy Santana, says. "His therapist told him he needed to find something to do with his life and encouraged him pursue his artistic talents."
So his mom went out and bought canvases and paints and Darok went to work painting the things he loves.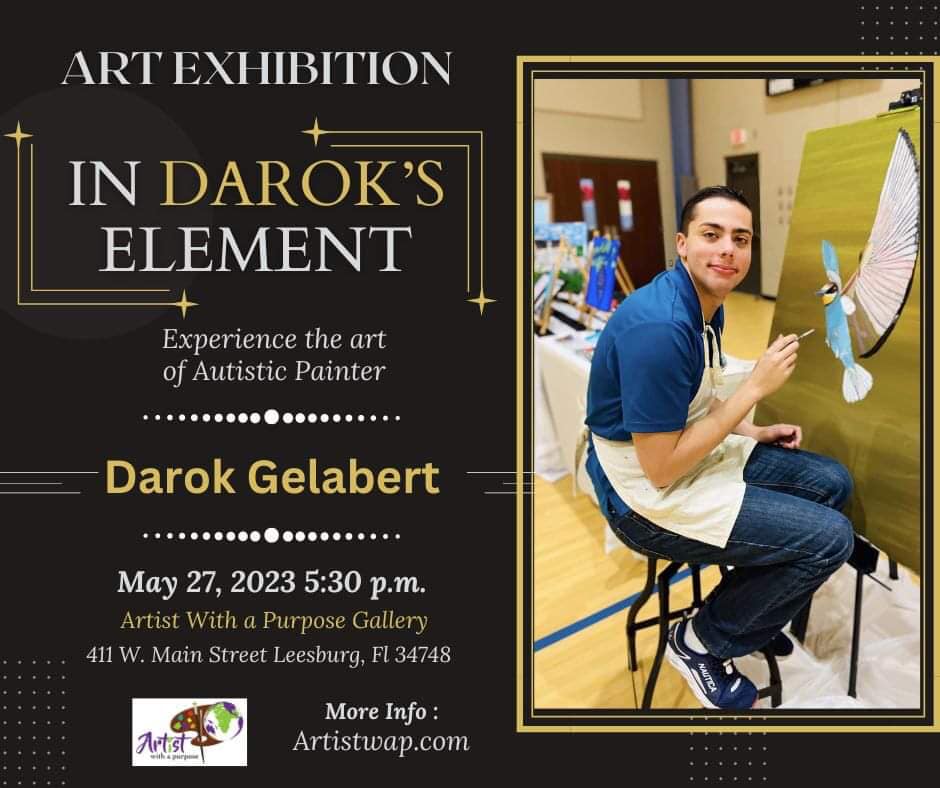 Darok joined the Artist With A Purpose family, under the direction of Semeion Richardson.
"Darok is an amazing artist and willing to learn," Semeion says. "He's so talented in expressing what he is feeling and his art makes you experience it too. It's been an amazing experience working with him and he's become one of the Artist With A Purpose artists."
Semeion says Darok sums up everything she hoped Artist With A Purpose would be.
"There are so many talented people out there that just need to have a chance to express themselves," she says. "We just want to be a voice for them."
The upcoming exhibit marks a significant milestone in Darok's artistic career. With this collection of 16 pieces, Gelabert presents his unique visual perspective, drawing inspiration from various images that catch his eye. The "meet the artist" will take place Saturday night at 5:30 p.m. but the exhibit will stay up for a few more weeks.
"He is very excited and we are so excited for him," Tahimy says.  "This has been a true outlet for him and we couldn't be more proud."
For more information, visit www.facebook.com/thats.AWAP.
Originally from the small town of Berryville, Arkansas, Cindy has become a multimedia specialist in journalism, photography, videography and video editing.
She has a B.S. in Communications from the University of Central Arkansas and is a correspondent for The Daily Commercial, LakeFront TV and Beacon College's PBS talk show, "A World of Difference," where she received an Anthem Award and Telly Award.
When she isn't working, Cindy spends time with her husband, Ryan, and son, David, traveling and taking photos of landscapes and wildlife.
Share This Story!