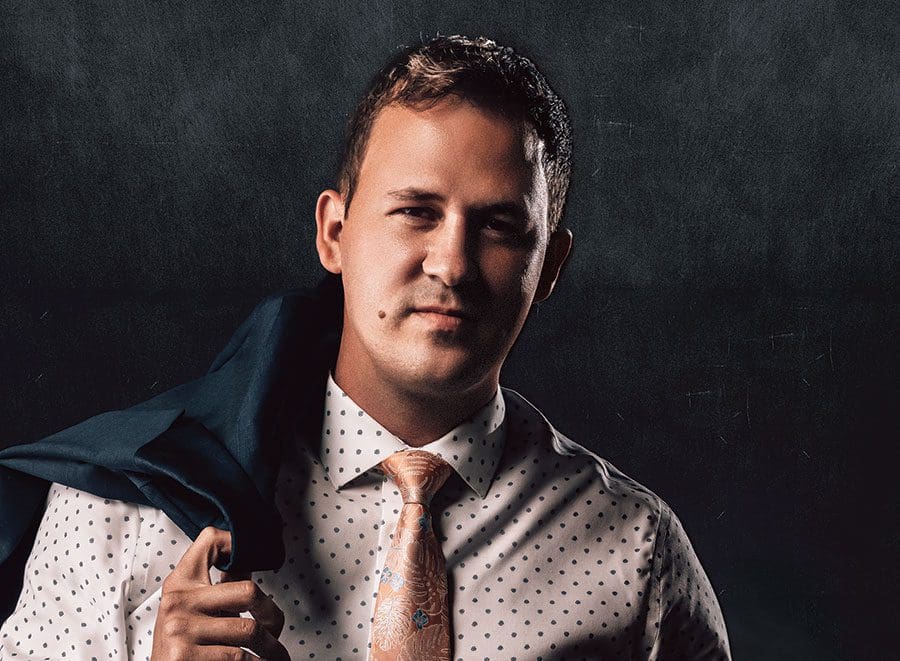 For successful Realtor and entrepreneur Paul Young, playing college football and serving in the Marine Corps was instrumental in equipping him with leadership skills, commitment, and dressing in style.
Paul, who is founder and CEO of Young Real Estate LLC, was the starting placekicker for New Mexico State University and Liberty University. He recalls entering the office of his equipment manager and asking for two skinny bicep bands.  
"I told him half of kicking field goals is just looking good," Paul says. "He laughed and said that because I was the only one who could actually give him an answer, he would give them to me."
He also recalled how much attention to detail the Marine Corps instilled in them, including their appearance. 
"It is important that a Realtor becomes an expert in this field of course, and part of that is dressing and looking the part which gives some creditability at first sight."
Over the last few years, Paul has won numerous awards: ORRA's "20 Under 40 Rising Stars", ORP's "35 under 35", AIOREP "Top 10", and "America's Top 100" to name a few.
---
320 Piney Ridge Rd., Casselberry
407.633.HOME 
youngrealestate.com