Your New Favorite Barbeque Spot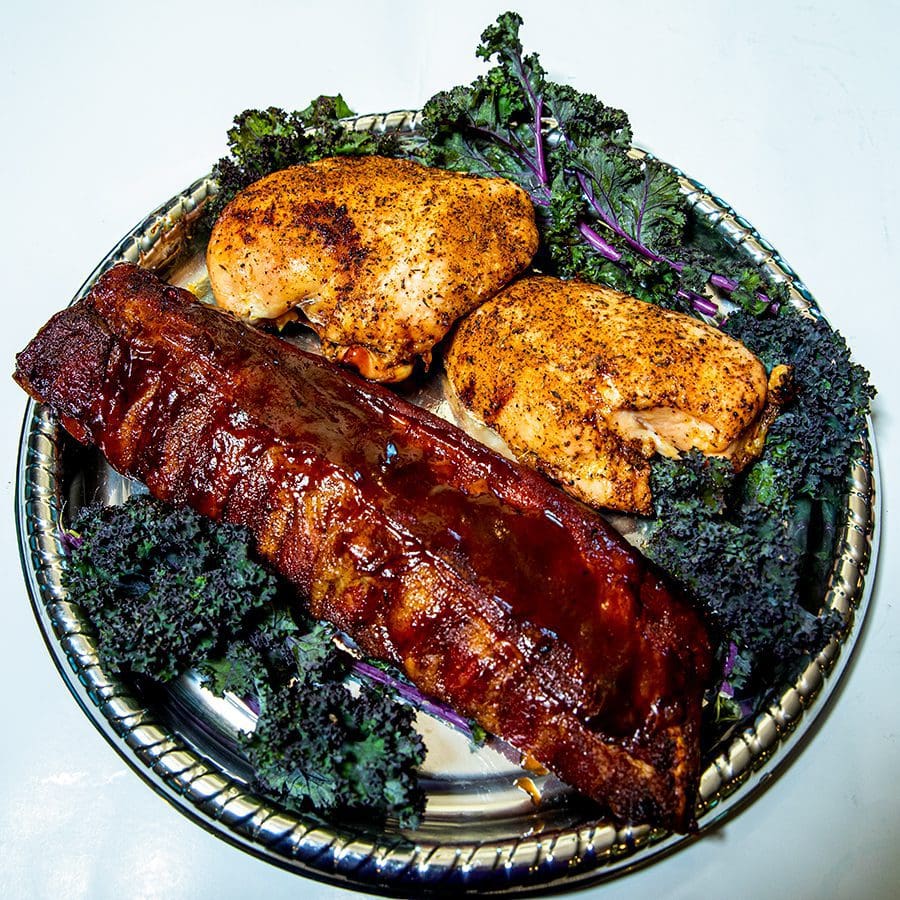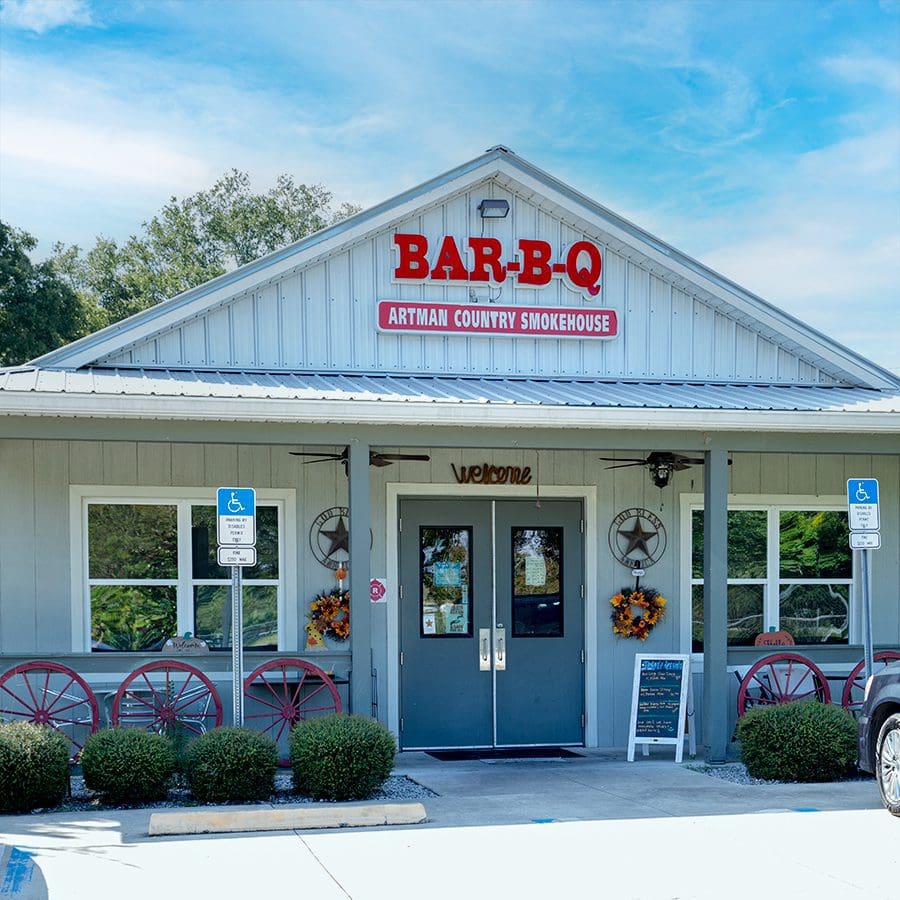 Right on 'cue'
Grandpa's quest for perfect Bar-B-Q celebrated at must-visit Summerfield restaurant.
The word around Summerfield is that the parking lot is always full during business hours at Artman Country Smokehouse. 
Walk inside, take a whiff of mouth-watering aroma coming from the kitchen, and you'll immediately know why. 
"We're a southern kitchen with barbeque and comfort food," says Valerie Crenshaw, the family restaurant's CEO and catering manager.
With her son Logan Crenshaw, Artman's VP and pitmaster, the two strive to make every customer feel at home.
"At our smokehouse, we pride ourselves on creating a friendly, southern-home environment through our stellar customer service. Each of our employees is friendly, outgoing, and treats our customers like family. We do everything possible to make sure our customers have the best meal in a friendly southern setting," reads a promise on their website.
Artman Country Smokehouse was originally opened seven years ago by Clark and Gayla Artman, building contractors in The Villages known for community involvement.
"At our smokehouse, we pride ourselves on creating a friendly, southern-home environment through our stellar customer service."
Before becoming restaurateurs, the family smoked meats in their backyard, entered barbeque competitions, and helped with fundraising. They also cooked for local students during sports games and practices, and still do. 
One of the events they host—The Villages Charter School's annual BBQ Bash—attracts thousands.
"We were winning a lot of competitions and people were asking for more food because they liked it so much," says Logan, Clark's grandson. "My grandparents happened to own this lot, so they built a restaurant."
Today, Valerie and Logan—following in Clark's footsteps—operate the family business.
Valerie, formerly a nurse, helps with cooking and smoking as needed, but her primary focus is customer satisfaction, catering and visuals, and behind the scenes chores.
"I always joke about how I went from working as a nurse for The Villages Health to being a butcher/pitmaster/restaurateur," Valerie says. "I like to watch the people enjoy the food and then, since I'm a people person, I like to come out, talk to our customers, and gather feedback."
Logan, at age 22, may very well be the youngest pitmaster in the area.
"My mom is the picture behind the food and I'm the taste," says Logan, who smokes all the meats using the techniques his grandfather taught him.
Other entrees come from his grandmother's recipes, and some go back to the 1920s and 30s.
"My mom worked long hours, so I'd stay with my grandparents a lot. I'd spend time with my grandmother in the kitchen, baking and cooking different things," Logan explains. "My grandfather spent years trying to perfect his smoking and barbeque technique by getting on cooking forums and learning all he could about it."
Recently, Style Photographer Nicole Hamel and I visited Artman's.
Before even stepping inside, I was taken with the rustic charm.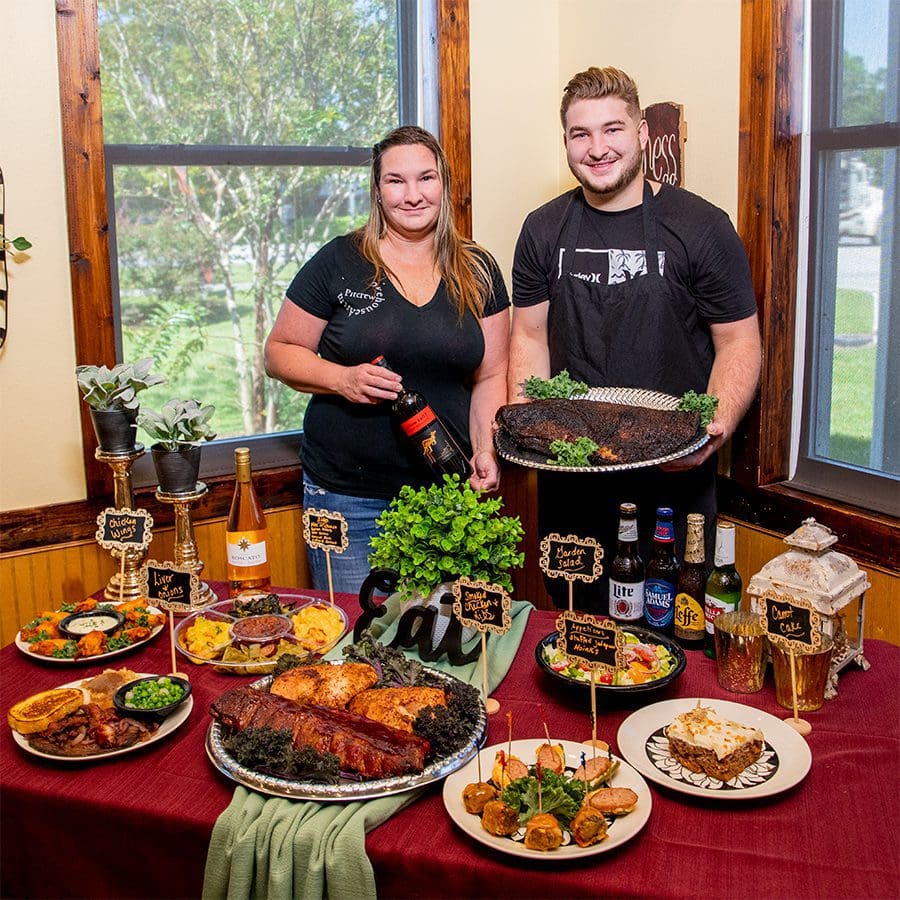 Inside, the smoky barbeque scent increased my hunger gauge a couple of notches, and I immediately saw that the establishment's promise to make every customer feel welcome was sincere, by way of the smiles and cheery attitudes of staff.
The menu features all types of barbeque selections, along with burgers, chicken fried steak, salads, and liver and onions. Atman's also offers daily specials.
Additionally, our server explained that most menu items can be tweaked and made to our liking, and that vegetarian options are available.
Taking that to heart, we ordered a combo platter to sample several smoked meats Artman's is known for.
My favorites were beef brisket and ribs. Both were tender and delicious. Nicole liked the chicken for the same reasons.
After we inquired about flavor profile, Logan explained that he uses live oak for smoking, deeming it 'Texas-style.' 
"If you don't know what you're doing with live oak and you add too much, it will be heavy and you'll kill the meat," he says. "Do it right and you get this nice, gentle smoke flavor. Then I add salt and pepper—my main two ingredients on everything—a couple other secret additions, and for the most part, that's it."
Of all the sides, my favorite was the collard greens—some of the best I've ever tasted—followed closely by the broccoli rice casserole and mac and cheese.
However, we couldn't finish our meal or think about any of the scrumptious-sounding desserts because we ate way too many of the appetizers: fried green tomatoes made to perfection, jalapeno poppers with the perfect amount of heat and creaminess to them, and "moinks," little southern meatball delicacies Clark and Logan created. 
The moinks, a combination of the words, 'moo' and 'oink,' are made from pork sausage and beef, stuffed with pepper jack cheese, wrapped with bacon, and topped with a tangy mustard barbeque sauce. 
They are a must-have, but beware: you can't have just one. I personally learned that and refuse to reveal just how many I ate! 
Originally from Nogales, Arizona, Roxanne worked in the customer service industry while writing independently for years. After moving to Florida in 1999, Roxanne eventually switched her career path to focus more on writing and went on to become an award-winning reporter for The Daily Commercial/South Lake Press newspapers for 16 years prior to coming on board with Akers Media as a staff writer in July 2020 – her dream job come true.
Share This Story!