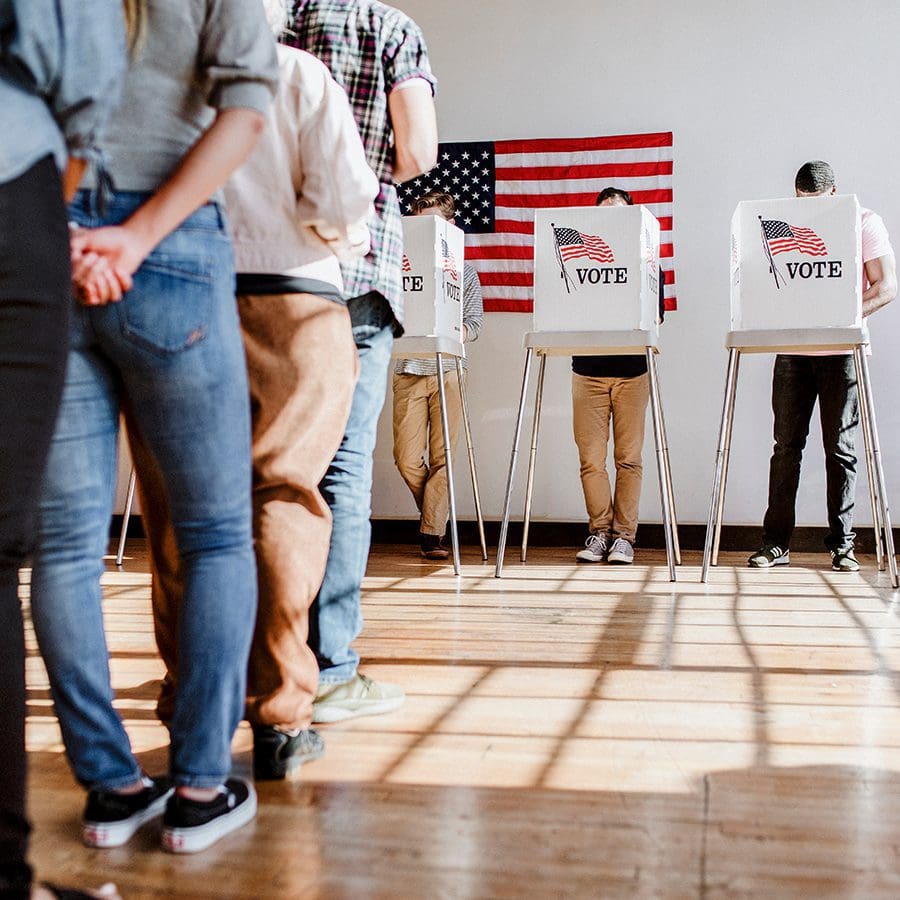 Your voice. Your future.
The midterm elections are this month. Have you voted?
The dust has settled from Florida's primary elections held in August. I must say Lake County's results were disappointing. 
Forget about which candidates won or lost. I'm alluding to voter turnout. 
Of the county's 271,802 registered voters, only 24.42 percent bothered to vote, according to data from the Lake County Supervisor of Elections website. When you ask people why they refuse to vote, one of the most common responses is: "My one vote doesn't matter."
Wow. Certainly, Floridians shouldn't need a stern lecture on why every vote matters. Twenty-two years ago, George W. Bush won the Sunshine State by a meager 537 votes. That razor-thin margin was enough for him to gain the electoral votes needed to become president. 
On the state and local level, there have been elections decided by a single vote or ending in a tie. 
In 2004, a city council race in Groveland—after an election and two recounts ended in a 689-689 tie—was decided by a coin toss.
In 2017, a Virginia House of Delegates race ended in a tie with 23,000 votes cast. The tie was settled by drawing a name out of a bowl.
In 2016, a Democratic Senate race in Vermont was decided by one vote out of more than 7,400 cast.
In 1998, a House GOP race in Massachusetts ended in a tie with 1,700 ballots cast. A judge determined the winner. 
In 1994, a House seat in Wyoming ended in a 1,941-1,941 tie. To break the deadlock, Wyoming's secretary of state pulled a ping-pong ball bearing the winning candidate's name.
Admittedly, the examples cited here are few and far between. Most elections do not end in a tie or are decided by a single vote. However, it does tell us voter turnout–particularly at the state and local level—can make a difference. 
That brings me to another point. Many voters skip local elections and only participate once every four years when the hoopla of a presidential election rolls around. Why is beyond me. Local elections influence everything from education and parks to public safety and affordable housing — issues that have an impact on our everyday lives. Simply put, you can make a difference in your community by simply casting a ballot. 
If we want to preserve a government "of the people, by the people, for the people," then "the people" need to participate in elections of that government.
Voting is a precious right granted to U.S. citizens. It's more than just electing a candidate; it's choosing the right policies that have a profound impact on our community, state, and nation.
That's why your vote matters. 
Akers Media Group's James Combs has been a staff writer for several local publications since August 2000. He has had the privilege of interviewing some of Lake County's many fascinating residents—from innovative business owners to heroic war veterans—and bringing their stories to life. A resident of Lake County since 1986, James recently embarked on a journey to lead a healthier lifestyle. He has lost 60 pounds and walks nearly five miles a day. In his spare time, he enjoys target shooting, skeet shooting and watching his beloved Kentucky Wildcats!
Share This Story!