Local Talent: You've got star quality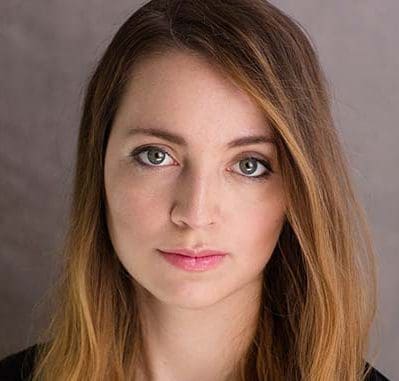 Just like Lana Turner, Leesburg actress gets a big break.
Kat Kemmet.
Remember the name. She's local, she's serious, and she's on her way.
Aspiring actor Kat Kemmet, 28, stands just 5-foot-1 inch and looks the part of a rising star.
Born in Winter Park, Florida, she grew up in Eustis and Mount Dora. Now, living in Leesburg, Kat works 60-70 hours a week at two jobs, earning money to begin drama school classes in Los Angeles in January.
While attending a one-day actor's workshop locally, Kat was unexpectedly pulled aside by the presenter, Susan Pillar, and asked to audition the following morning for school acceptance.
"I auditioned for her in the hotel lobby just before she left to catch her plane to New York," she said, "Two days later, I received my acceptance letter to The American Academy of Dramatic Arts." The Academy has trained many well-known stars from Spencer Tracy to Anne Hathaway.
Kat was actually named after the actress Katherine Hepburn, she has a brother named Spencer.
"Our dad was a huge movie buff back then," she smiled.
Her desire to act came swiftly.
"I was just living life, working at a bank when, on a whim, I auditioned for a play, and got the part," Kat said. "My character was in the ensemble cast, but I felt a need to research the role and develop the character: I created a name, a backstory, an entire world around this character in the crowd. My friends told me to get an acting coach because I was so dedicated."
From that moment on, her life changed, and so did her direction.
"I've won a Dolly Award at Bay Street Players in Eustis for my role in 'Hello, Dolly' during their 40th anniversary," she said. "It was the third acting role I've ever played, and the first time I wasn't cast as ensemble."
She found an independent coach with whom she has studied the past three years, studied locally with the Truthful Acting School, and attended workshops with performers from Cirque du Soleil. She has also served on the Board of the Orlando Filmmakers Coalition.
Currently, a short film she has written, produced, directed and starred in is now being considered on the Film Festival Circuit. It took two months of pre-production and 12-hours of filming to finish a three-minute product.
"The story is called 'Reflection'," she said. "It's a film that shows what it feels like to be faced with the decision whether or not to go for your dreams."
Interested in both Film and Theatre, she describes the distinction: "A true artist passionately tells a story in film to the director's view, and on stage to the author's intent."
"Acting for me isn't a need, it's a whisper and I'm being pulled towards it," Kat said.
Why not go work for the Orlando theme parks?
"That's great for stable work, but I don't want to get stuck in a theme park. The danger of getting comfortable by receiving a steady paycheck won't help when trying to reach the ultimate goal of an acting craft. I want the challenge of a passionate and artistic goal," she says.
What will you learn in acting school?
"Vocal performance, physical performance, script analysis, mask work, the Alexander Technique which teaches how one can release and control body tension. When the body is tense, it can limit how expressive you can be," Kat explains.
She'll fly out to Los Angeles the day before school orientation with a suitcase and a carry-on. Her mom will stuff her car with everything else and ship it out to her on the West Coast.
"I'm still short on tuition, and I know it's not just raw talent that makes it, but determination that does," she said. "I have that in abundance."