9am Update from Lake and Sumter Style Weather Center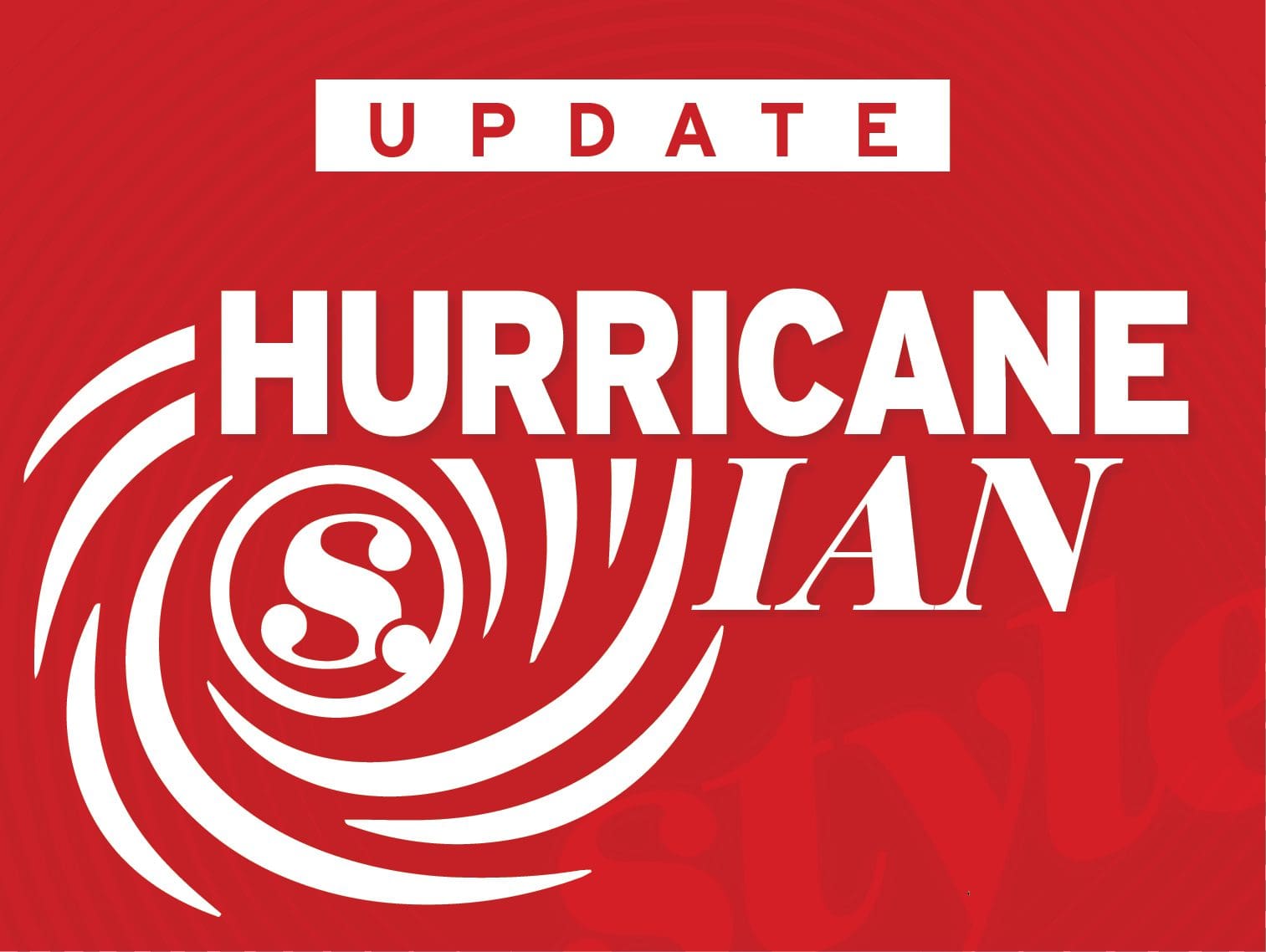 Hurricane Ian Downgraded to a Tropical Storm
The latest from our Weather Center indicates that Hurricane Ian made landfall along the southwestern coast of Florida near Cayo Costa. Punta Gorda has been severely impacted and so has Naples. Wind speeds as the Hurricane came to shore measured upwards to 140mph which is Category 4 strength. We have some incredible images of Hurricane Ian rom 22,000 miles away taken by a NASA GOES Spacecraft. The now downgraded hurricane is pushing its way off shore and back into the Atlantic. The Tropical Storm will now head north where it will have a chance to quickly try and reorganize before setting its sights on the Carolinas, Georgia and other areas of the southeast United States.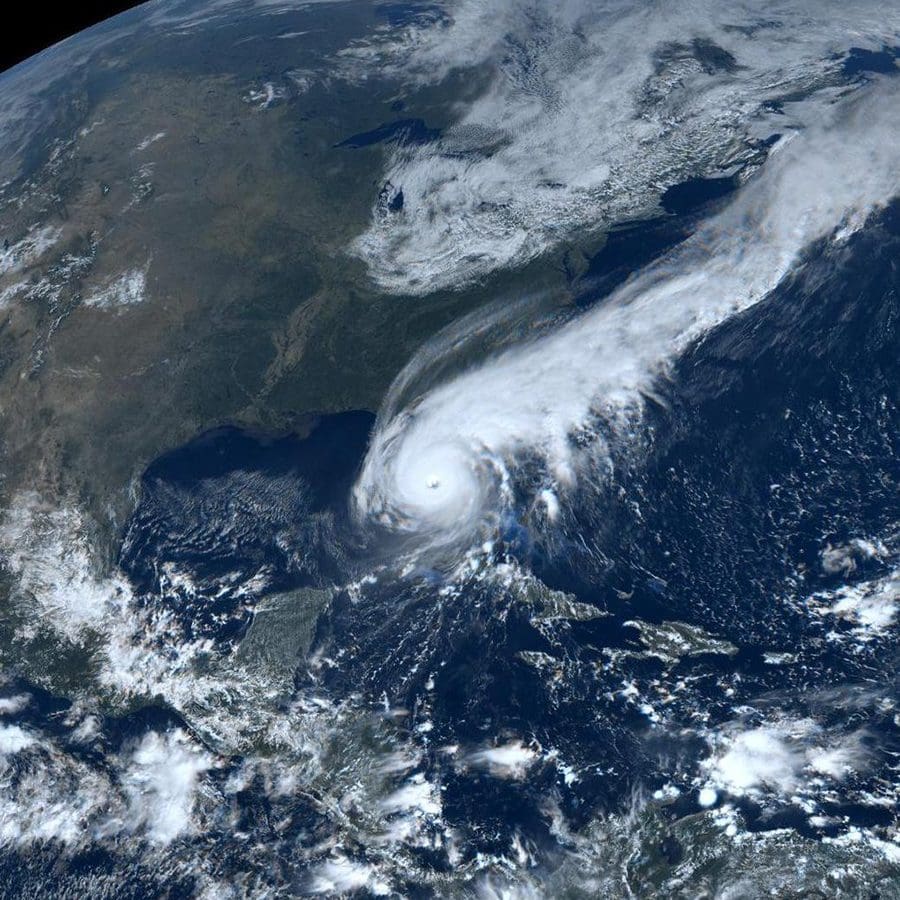 Flooding For Lake & Sumter Counties
We of course still need to watch out for major flooding, micro bursts that can bring down tree limbs along with tornados! That's right we are on the dirty side of the Hurricane so we are not out of the woods yet until this afternoon. But the forecast is looking really good for us. Mostly just rain at this point and it appears that may be all we are getting for the most part.
Rain totals once had is potentially over 2 feet of rain in some areas of Lake & Sumter counties but we have received much less than that. Some areas depending on where you are have had more but the rain totals haven't nearly been as bad as originally predicted. Flash flooding is still a possibility and you should be ready for that especially if you live in an area prone to flooding. Take all precautions necessary. 
Still Be Prepared for Power Outages! 
More than 2 million customers were affected by power outages in Florida as of early Thursday morning, as residents woke up to the damage that Ian had inflicted upon the power grid. These could rise as there is still a considerable amount of rain and wind to come through the area. Many areas of Lake & Sumter Counties were spared the loss of power. Many are not as fortunate however. There are an incredible amount of lineman already positioned to begin the cleanup. There are at least 10,000 lineman ready for action.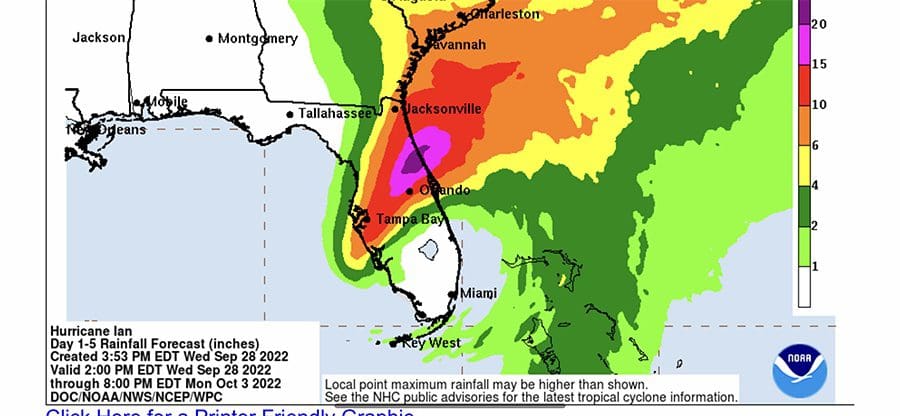 The Hurricane will be moving out into the Atlantic very soon. The initial tracks take the Tropical storm back towards The Carolinas and Georgia. Where it goes from there is anyones guess but a few models have it headed up to Tennessee and potentially even turning back towards Florida! Yes the storm has the possibility to turn around and impact Florida again however this one track is extremely unlikely. The scenarios of what happens to this system seem endless but we also can't let our guard down. It is still Hurricane season and there are potential other systems still lurking out in The Atlantic. Keep your eyes peeled as Hurricane season lasts into next month.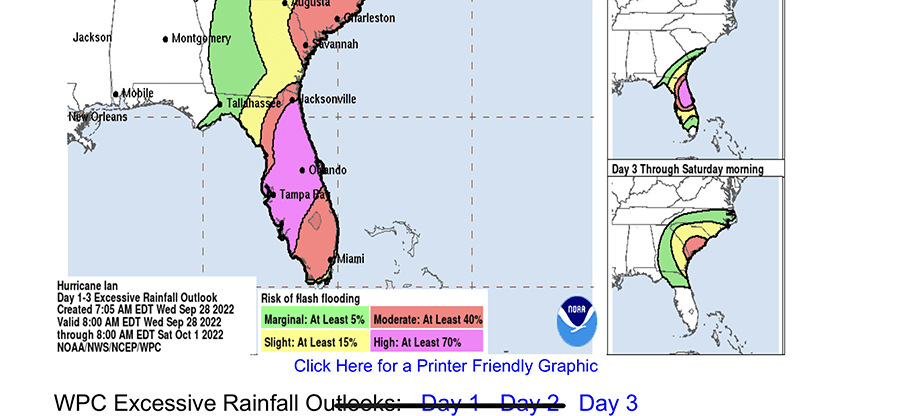 National Weather Service Advisories 
The National Weather Service has issued A Flood Watch which remains in effect for Lake and Sumter Counties until Friday at 2am. Flooding caused by excess rainfall is expected. Impacts include extensive street flooding and flooding of creeks and rivers are possible. We do have many creeks and rivers along with lakes running high already so if your are in these areas be prepared with a plan
Tornado Watch Expired
The Tornado threat for our area has expired. We are now just facing Wind, Rain and possible flooding. Please be vigilant and use common sense as wind can still be a factor but at this current point we shouldn't have to worry about any tornado activity.
Absolute Destruction on the coast 
Kyle Coppola was born in Newton, Massachusetts and received his Bachelor of Fine Arts in Communications from Curry College in 2016. After traveling to Florida on a family vacation, he decided he could not get enough of the warm weather and made the move from snowy Massachusetts to central Florida 8 years ago.
For the last decade Kyle has gained valuable experience in social media content creation, marketing and sales, writing, video production, sports announcing and even broadcasting for local radio stations, such as FM 102.9 in The Villages and FM 91.5 in Massachusetts. Every year he volunteers at The Villages Charter High School as a play-by-play sports announcer for the football games as well as a public address announcer for the basketball games, including the annual Battle at The Villages Tournament.
Outside the office Kyle is a husband and father to two beautiful girls along with their cat. In his spare time he likes to spend time with his family, travel, play golf and swim. He is also a huge sports junkie and even bigger motorsports fan and loves to attend racing events when he can.
Share This Story!