A Reigning End: Miss Leesburg Pageant Opens for New Contestants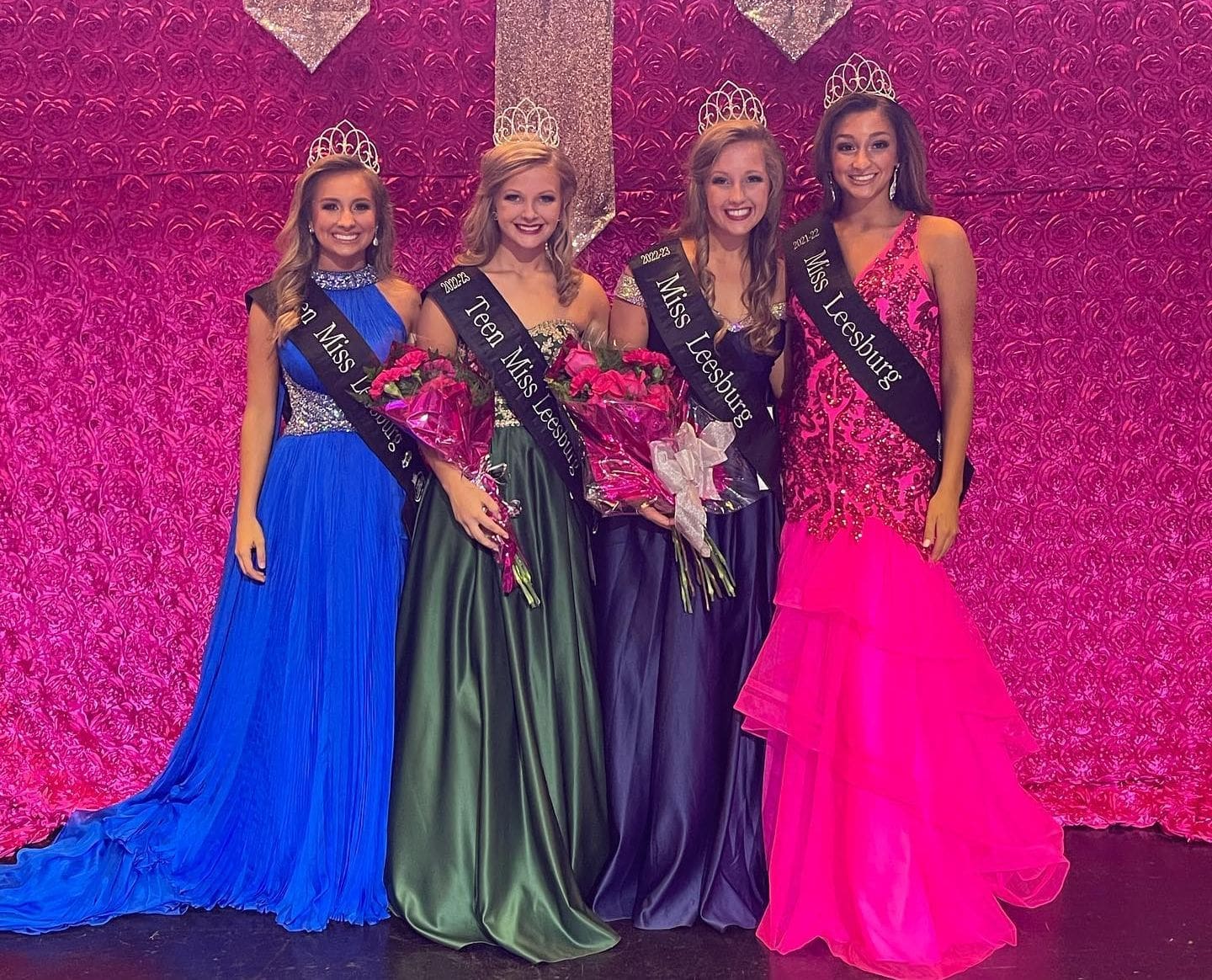 The Miss Leesburg Scholarship Program is now accepting applications for the 37th Annual pageant. The event is scheduled to take place on September 23 at Leesburg High School.
This means the reign of the current Miss Leesburg girls – Miss Leesburg Lily Boliek, Teen Miss Leesburg Meghan Boliek, Tiny Miss Carleigh Smith, Junior Miss Shaylin Shumat and Tiny Miss Carleigh Smith – is coming to an end.
"The opportunity to represent Miss Leesburg program is one of the most incredible and unique experiences I've ever taken part of," Lily says. "I was able to further root myself in the city of Leesburg and volunteer with some of the most amazing people. I've connected with so many individuals, young and old, who have made such positive impacts on my life. Never in my life did I think I would have this honor of being Miss Leesburg. I thank Mrs. Linda Watts and the rest of the Miss Leesburg team for guiding me through my year of service alongside my sweet pageant sisters. This program benefits so many young girls in our community and it has truly changed my life."
See Lily and Meghan's article in our February issue –> https://lakeandsumterstyle.com/sisters-who-reign-together-rule-together/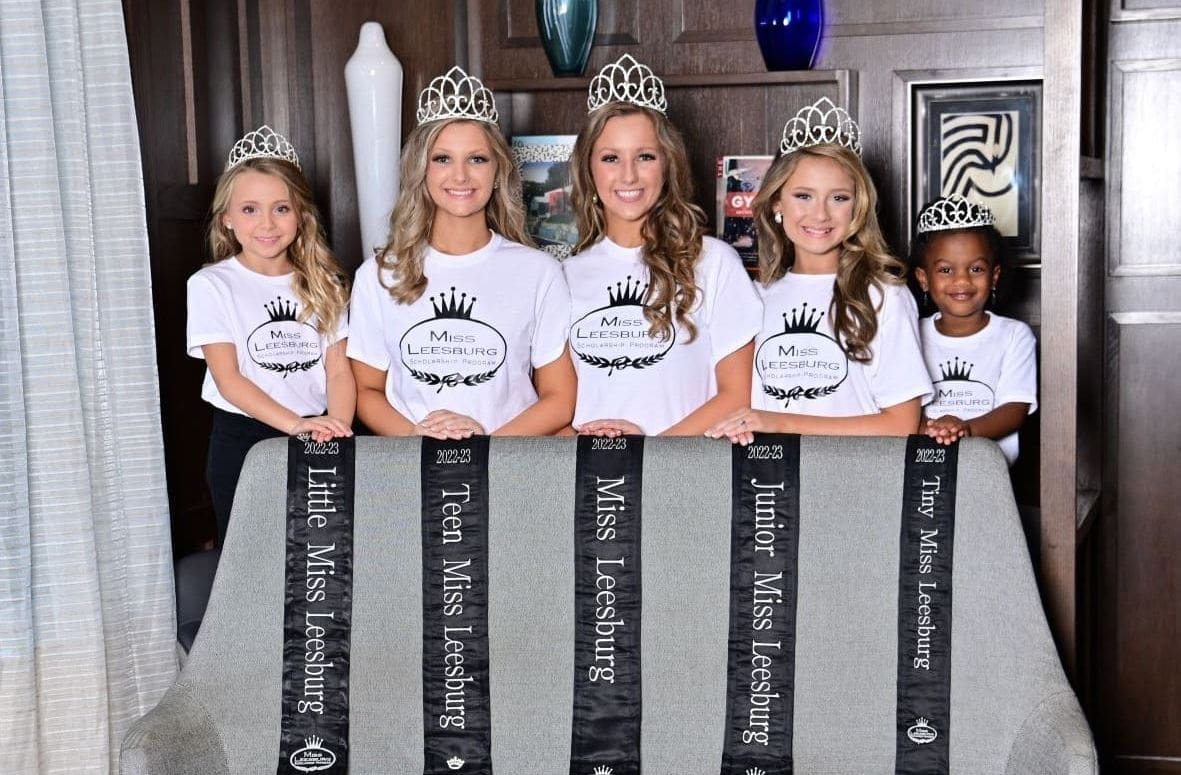 Contestants who either reside or are enrolled in schools in the areas of Leesburg, Yalaha, Fruitland Park, Lady Lake, or The Villages are eligible to apply. The pageant welcomes girls aged between 4 to 19 years to participate across five different age categories.
Miss Leesburg Scholarship Program's founder, Mrs. Linda Watts, conceived the event 36 years ago. Her vision was to intertwine youth with community-oriented tasks. Since its inception, the program has made significant strides, focusing on guiding young women to reach their utmost potential by emphasizing education, leadership, excellence, and above all, a commitment to volunteerism.
Each year, five students are chosen to represent Leesburg, serving as ambassadors at various community events, parades, and functions. This year, Miss Leesburg will be awarded a $3,000 scholarship, while the first runner-up will receive $1,000. Winners from the Tiny Miss, Little Miss, Junior Miss, and Teen Miss categories will each be granted $100. Additional scholarships in the Teen and Miss divisions, the $1,500 service scholarship and the $1,000 humble and kind scholarship, also await deserving candidates.
The Miss Leesburg Scholarship Program operates under Florida's Hometown USA Program, Inc., a registered 501(c)(3) non-profit entity. Since 1997, the program has awarded an impressive $216,000 in scholarships, with all funds directly paid to the recipients' college of choice. To be a part of this year's pageant and for a chance to represent Leesburg, applications can be filled out online at www.MissLeesburg.com. Please note the entry deadline is set for September 16.
Highlights of the Girls' Year
Originally from the small town of Berryville, Arkansas, Cindy has become a multimedia specialist in journalism, photography, videography and video editing.
She has a B.S. in Communications from the University of Central Arkansas and is a correspondent for The Daily Commercial, LakeFront TV and Beacon College's PBS talk show, "A World of Difference," where she received an Anthem Award and Telly Award.
When she isn't working, Cindy spends time with her husband, Ryan, and son, David, traveling and taking photos of landscapes and wildlife.
Share This Story!