A roll a day… keeps the taste buds happy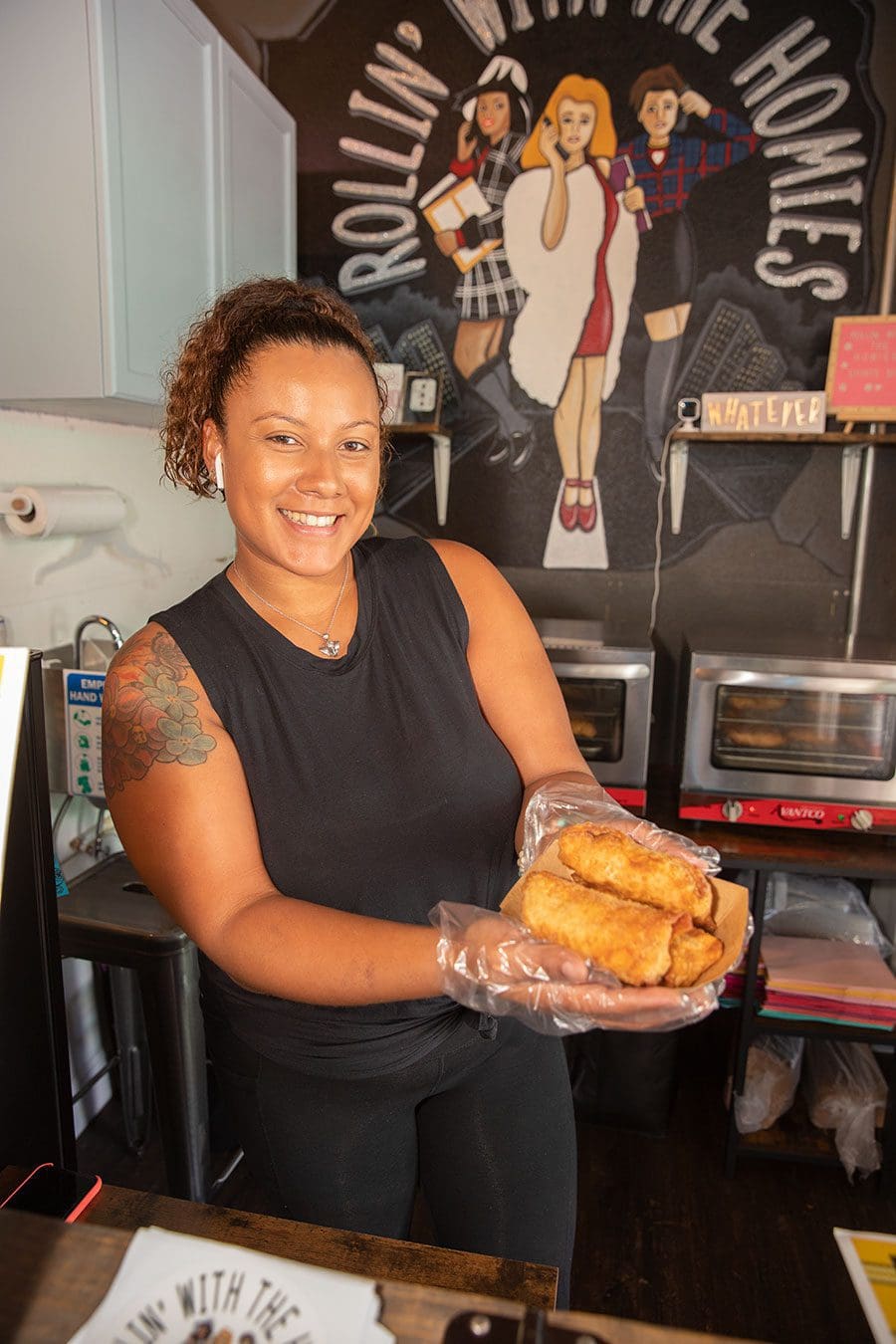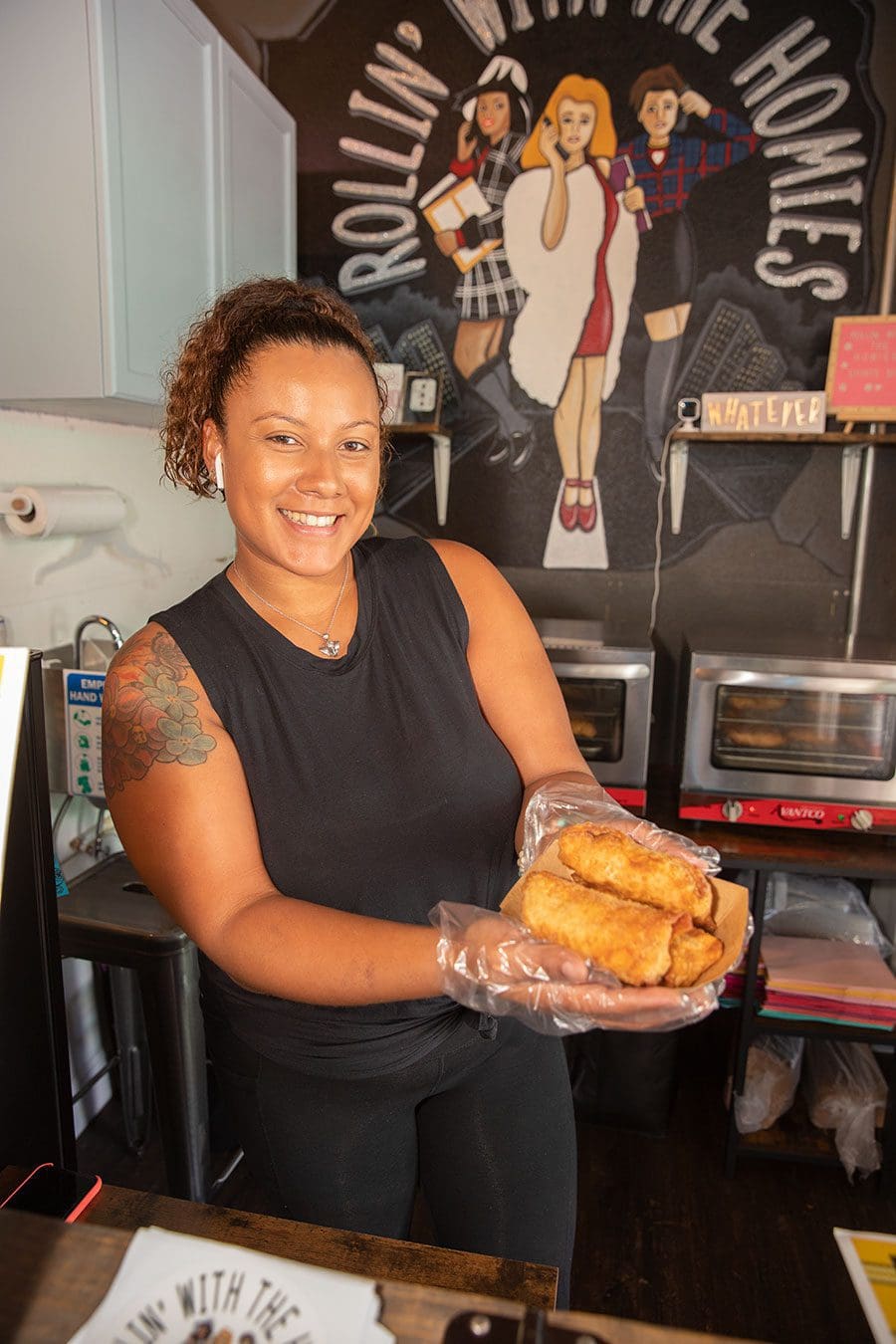 "Rollin with the Homies," celebrated its grand opening in Clermont July 1, and its offerings are unique and delicious egg rolls in a variety of tasty flavors restaurant chefs roll fresh daily.
Before opening, Rollin with the Homies' egg rolls could only be found at the Clermont Farmer's Market on Sundays but now, it has its own spot inside The Downtown Exchange, located at 639 8th Street in downtown Clermont.
Its owners are Jess Nicole, Brittany Lynn and Dahyana Cosme, and on Facebook, the restaurant's motto is listed as "Giving eggrolls a whole new meaning."
Various sweet or savory flavor selections of egg rolls, and dipping sauces to go with them, include buffalo chicken dip, BBQ pulled pork, loaded baked potato, bacon cheeseburger, banana cheesecake, apple pie, blueberry cream cheese and more.
Certain flavors have a permanent spot on the restaurant's menu, but other flavors are rotated weekly, so visit often to see what's new.
Hours (subject to change) are 12 noon – 7 p.m. Thursdays, 12 noon – 8 p.m. Fridays and Saturdays and 11 a.m. –
5 p.m. Sundays.
Visit Rollin with the Homies on Facebook and Instagram to see more.