Fork on the Road: A True Taste of Mexico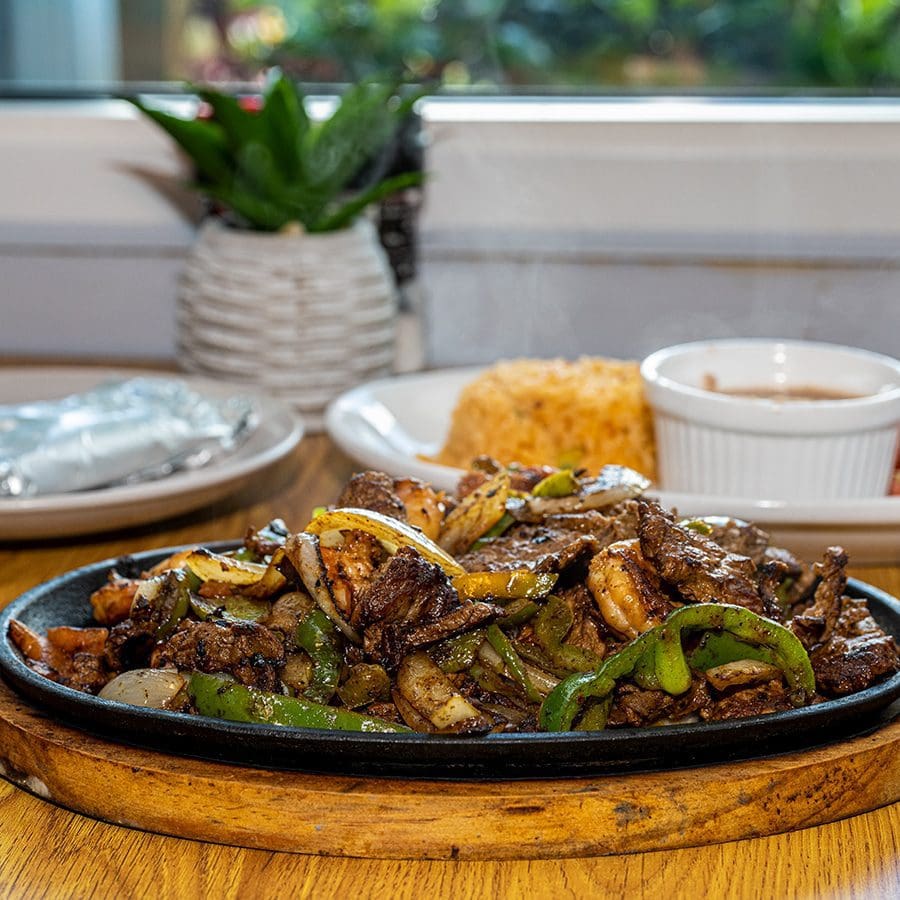 La Perla Tapatia adds spice to the Eustis dining scene.
It's OK if you have occasional cravings for Mexican food. I certainly do. 
Those strong urges usually begin with remembering that last batch of crispy and lightly salted tortilla chips I dipped into a bowl of fresh salsa. Then it graduates to enchiladas covered in sour cream with red sauce dripping down the side. Before long, fajitas, chimichangas, taco salads, and taquitos are dancing through my mind. 
To satisfy that craving, I need a restaurant that offers something more than the equivalent of a Taco Bell burrito. 
Say "hola" to La Perla Tapatia. Opened in March 2022, this restaurant gifts Lake Countians with some of the most iconic dishes unique to Jalisco, a western Mexican state near the Pacific Ocean. Co-owners Edgar Meza and Luis de la Torre hail from Guadalajara, the capital of Jalisco. 
You might be wondering how the restaurant got its name. Guadalajara, Mexico's second-largest city, is referred to as "The Pearl of the West." Male habitants of the city are called tapatios, and females are called tapatias. 
Locals are ecstatic that two tapatios found their way to Eustis. 
"Customers are always telling me how badly we needed a restaurant like this in Eustis," says Luis, who has worked his way up from dishwasher to restaurateur during his 20 years in the industry. "People desire fresh and authentic Mexican food at affordable prices. Before now, that has been hard to find in Eustis."
Don't worry. La Perla Tapatia doesn't skimp on portion size or quality due to lack of competition. 
The experience starts with the free salsa and chips. The tortilla chips are fresh and warm, and the salsa has a perfect blend of fresh tomatoes, white onion, and cilantro. It's a far cry from the smoke-dominant, overly chunky, or watery salsas sometimes served at other Mexican restaurants. 
Approximately eight minutes later, heads turn and conversations come to a standstill when Edgar walks by holding a cast-iron pan with sizzling hot fajitas. Smoke billows in my face as I excitedly unwind my napkin and release my utensils. On the surface, the fajitas look like what you'd get anywhere else—meat tossed in peppers and onion. The difference is the flavor. I've eaten fajitas where each bite tasted like onions or grease. At La Perla Tapatia, everything on the plate maintained its own flavor. The steak tasted like steak, the shrimp tasted like shrimp, and the peppers tasted like peppers. 
I also try the chimichanga. The golden-brown, pan-fried exterior is smothered in a delicious cheese sauce, while the inside is loaded with seasoned ground beef and savory spices. I add liberal amounts of guacamole and sour cream for a little extra flavor.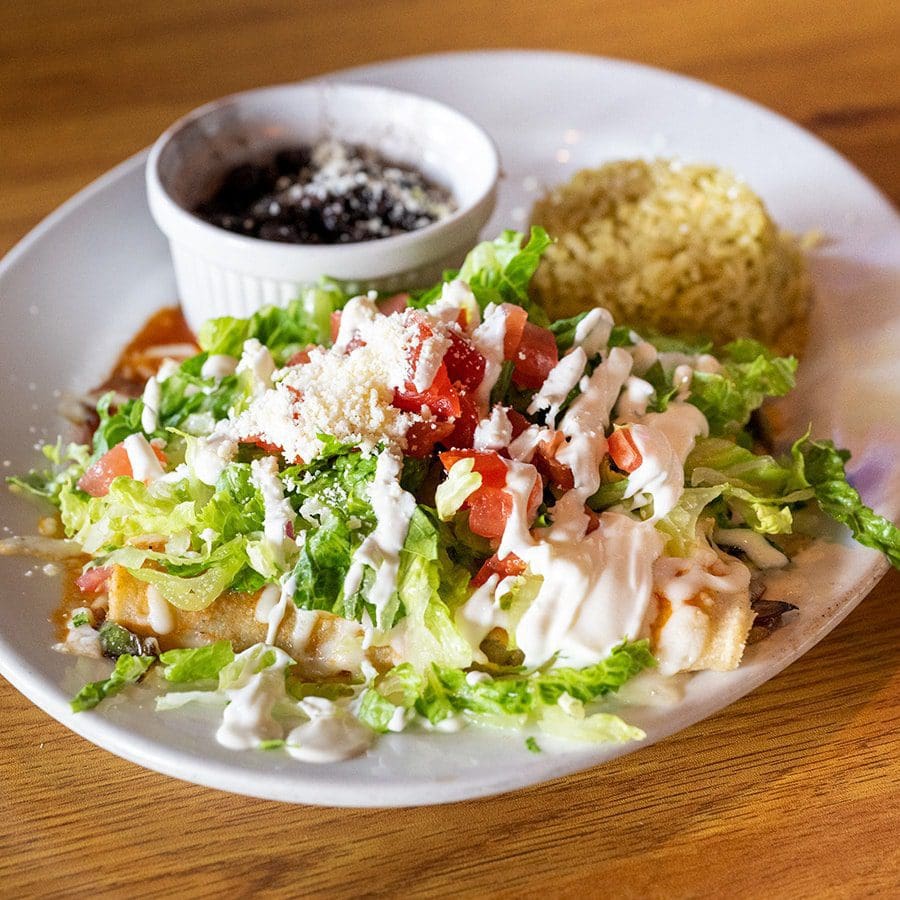 I notice some traditional Mexican favorites—burrito supreme, nachos supreme, and quesadillas. I also discover new items I've never tried. Edgar and Luis added dishes found unique to Jalisco and typically not found at other Mexican restaurants. That includes Torta Birria, a braised-beef brisket sandwich filled with beans, onions, and cilantro; La Valentina, small pieces of ribeye steak cooked in a green tomatillo sauce, and Torta Ahogada, a salsa-drowned torta filled with pork, onions, and refried beans.
"We didn't want to copy everyone else's menu," he says. "Our goal was to bring something different to the area." 
Edgar continues filling my water glass and bringing me extra salsa. He's not the typical restaurant owner who ducks into a small office and immerses himself in paperwork. I appreciate his hospitality. After all, servers become as much a part of a meal as those you dine with. 
"I love interacting with customers," Edgar tells me. "If they're having a bad day, I can change it to a good day."
Edgar's friendly demeanor isn't the only reason my day is brightened. Hanging above my booth is a beautiful gourd lamp, a distinctive emblem of Mexico featuring lights of varying colors—light blue, red, purple, orange and green. The ambiance is further enhanced with Mexican artwork and cultural music playing the background.
A full-service bar with two television sets is the ideal place to enjoy house-made sangria, various Mexican beers, and, of course, margaritas. For those who prefer a little sunshine, an outdoor, pet-friendly dining area is open on weekends. Enjoy live mariachi music each Friday from 6 to 9 p.m. 
La Perla Tapatia offers great-tasting food, generous portions, and heaping service. 
Those are the perfect recipes for a repeat visit. That visit will likely come sooner than later. It's only a matter of time before I experience a raging craving for Mexican food that probably borders on addiction.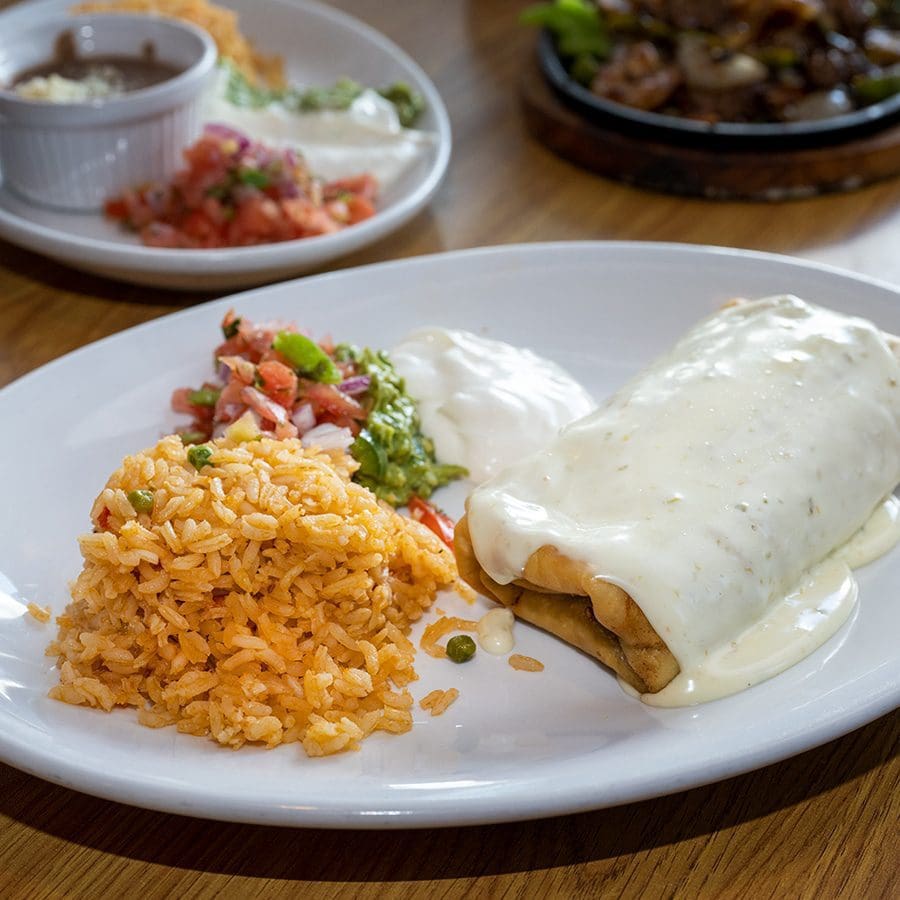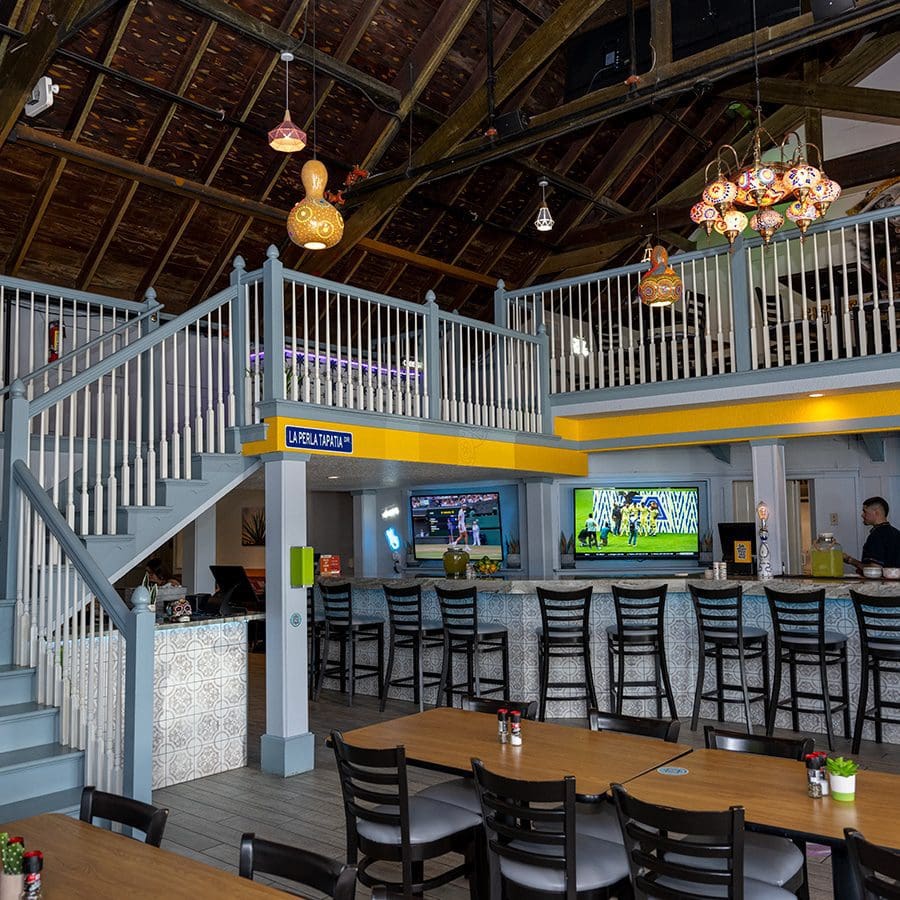 ---
La Perla Tapatia
2060 S. Bay St., Eustis  
Hours: 11 a.m. to 10 p.m. Sunday through Thursday and 11 a.m. to 11 p.m. Friday and Saturday
laperlatapatiamex.com
---
Akers Media Group's James Combs has been a staff writer for several local publications since August 2000. He has had the privilege of interviewing some of Lake County's many fascinating residents—from innovative business owners to heroic war veterans—and bringing their stories to life. A resident of Lake County since 1986, James recently embarked on a journey to lead a healthier lifestyle. He has lost 60 pounds and walks nearly five miles a day. In his spare time, he enjoys target shooting, skeet shooting and watching his beloved Kentucky Wildcats!
Share This Story!