Ace Hardware opens new location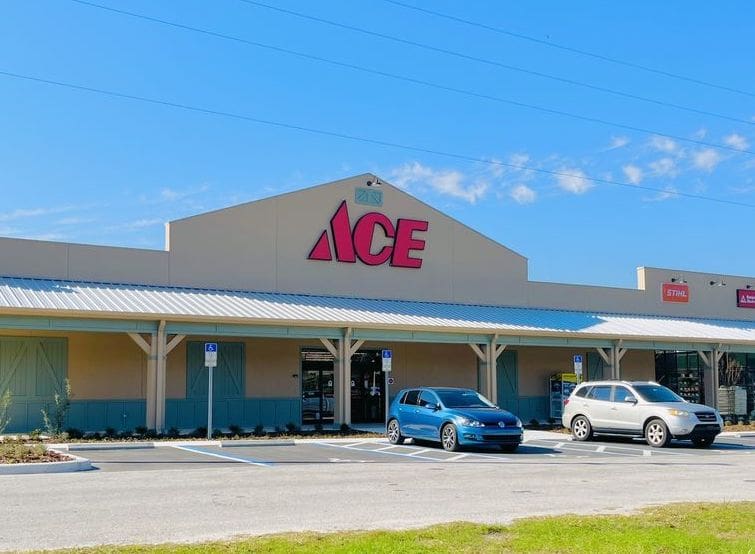 Carters Ace Hardware celebrates grand opening of North Eustis store with exciting customer perks.
Carters Ace Hardware has been serving customers since 1965, when its first store opened in Tavares.
Fast forward to March 3 and 4, 2023, and owners Dee Ann Wilson, husband Chuck Wilson, and brother Cadie Carter will lead the grand opening celebration for the family's 11th store throughout Lake, Orange, and Citrus counties.
Doors to the north Eustis store will open at 7 a.m., but a ribbon cutting— with help from the Lake Eustis Area Chamber of Commerce, city officials, friends, family, and members of the community—is scheduled for 10 a.m. Friday at 1750 N. State Road 19.
"We are very excited about opening of the new location that can serve the Grand Island area and all of north Eustis area," says Dee Ann, explaining that regular customers of the downtown Eustis or Umatilla stores need not worry, because those stores will remain open, as well.
"So, between Umatilla and Eustis, we'll have three Ace Hardware stores to meet our customers' needs, depending on which one is closest to them," Dee Ann adds. "We are really involved in our community, and we appreciate the community support."
Guests on Friday and Saturday joining in on the festivities for the new store will be treated to plenty of savings and the opportunity to win one of two grills. Those interested should visit the store to register for the free drawings featuring a Weber Spirit 2E210 Gas Grill ($499 value) on Friday and a Traeger Pro Series 22 Wood Pellet Grill, bronze ($599.95 value) on Saturday.
Also on Saturday morning, the first 500 people will receive a free 5-gallon Ace Hardware bucket and 20 percent off everything that fits inside of it, minus a few exclusions.