Actor T.C. Stallings, 9/11 First Responders to Speak Monday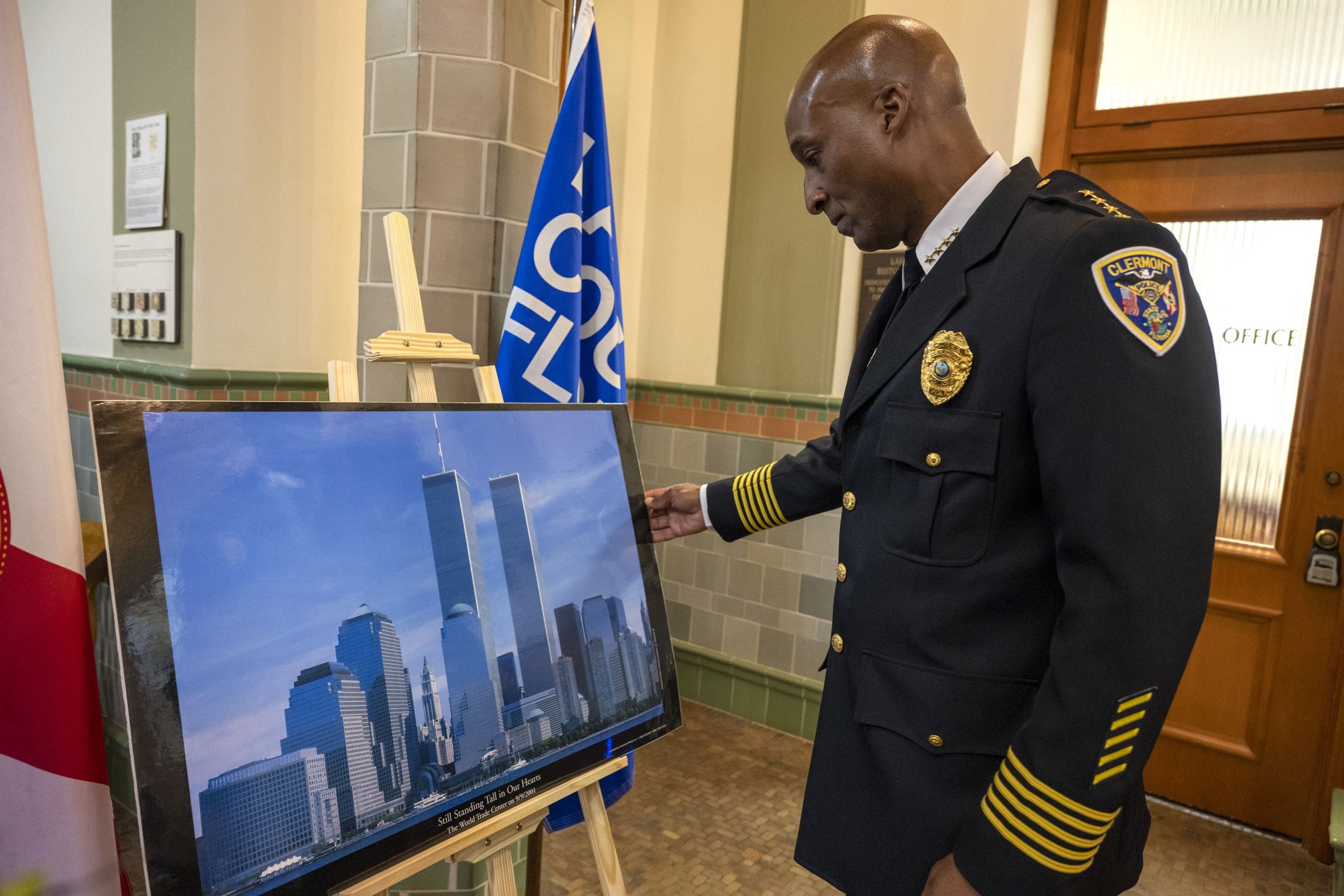 September 11th forever remains etched in the memory of our nation. This day, overshadowed by unprecedented tragedy, has also emerged as a poignant reminder of resilience, unity, and the indomitable human spirit. Year after year, ceremonies and memorials are held, ensuring that the memories of those who perished, and the valor of those who responded, are never forgotten.
This year, Lake County events offer not just an opportunity to reflect and remember, but also to hear directly from those who stood at Ground Zero, who felt the tremors of that day and rose to the challenge. These first-hand accounts serve as powerful narratives, bridging the past with the present, and providing deeply personal insights into the harrowing events of that fateful day. Here's a glimpse into some of these events, each echoing tales of courage, loss, and hope.
9/11 Display by Gary Kadow
Date: Sunday, September 10th
Time: 9:00 am to 4:00 pm (presentations every hour)
Location: First Responders Recreation Center in The Villages
Description: A display in memory of the 9/11 attacks, hosted by Villager Gary Kadow, who served at Ground Zero. The display includes pictures and an audio-visual presentation. Kadow worked with the National Red Cross Disaster Services Response Team in Washington D.C. on 9/11.
---
Remembrance Ceremony by Lake County Historical Museum
Date: Monday, September 11th
Time: 8:00 am
Location: Lake County Historical Museum in Tavares
Description: A public Remembrance Ceremony organized by the Lake County Historical Museum.
---
Clermont 9/11 Memorial Ceremony
Date: Monday, September 11th
Time: 10:00 am
Location: Clermont Arts and Recreation Center, 3700 South Highway 27
Description: Clermont continues its tradition of honoring 9/11 victims. The ceremony is led by Clermont Police Chief Charles Broadway, a former NYC Police detective, Clermont Police Chaplain Mike Saxe, a 9/11 first responder, and Clermont Fire Chief David Ezell. Guest speakers include a mother of a Flight 93 passenger and an NYPD officer who responded to the World Trade Center.
---
9/11 Prayer Breakfast with Special Guest T.C. Stallings
Date: Monday, September 11th
Time: 7:00 am
Location: Venetian Center, 1 Dozier Court in Leesburg
Description: A breakfast event to honor and pray for Police, Fire, and EMS personnel. Special guest, T.C. Stallings, a former athlete turned actor known for his roles in "War Room" and "No Vacancy," will be speaking. Cost is $20. Register at https://www.911patriot.org.
---
 9/11 Remembrance at Great Chicago Fire Brewery
Date: Monday, September 11th
Time: 5:00 pm
Location: Fire & Police Memorial, corner of 3rd & Magnolia St., downtown Leesburg
Description: An annual 9/11 remembrance organized by Great Chicago Fire Brewery. This year, audio clips from an interview with Father Gary Kadow, who served as a Chaplain during 9/11, will be featured.
Originally from the small town of Berryville, Arkansas, Cindy has become a multimedia specialist in journalism, photography, videography and video editing.
She has a B.S. in Communications from the University of Central Arkansas and is a correspondent for The Daily Commercial, LakeFront TV and Beacon College's PBS talk show, "A World of Difference," where she received an Anthem Award and Telly Award.
When she isn't working, Cindy spends time with her husband, Ryan, and son, David, traveling and taking photos of landscapes and wildlife.
Share This Story!