Alene Kraus (Clown name: Rufflez)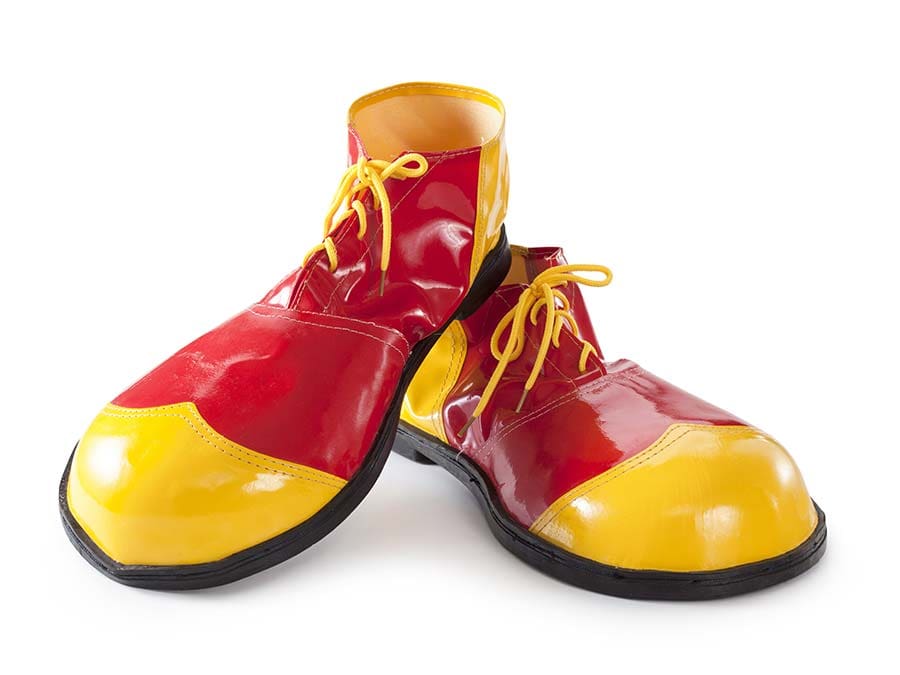 Story: Tom Kubala
Vital Stats:
Grew up in Philadelphia, Pennsylvania
Moved to The Villages in 2011 from Mertz Town, Pennsylvania
Lives in the Village of Fernandina
Has a border collie named Blaze
Collects clown figurines
Motto:  "At the least, be kind."
Why did you become a clown?
Before moving to The Villages, I taught middle school Spanish for nearly 30 years in Macungie, Pennsylvania. I needed to fill time previously devoted to teaching. I learned about Clown Alley, and thought it might be like teaching middle schoolers, so I joined. I soon became president of Clown Alley 179, which now has 120 members. We are the only clown organization that is exclusively Villagers. I also taught clowning at the Lifelong Learning College. Clown Alley 179 signifies we are the 179th Alley in the World Clown Association.
What do you like best about clowning?
Putting on my costume and makeup. I look forward to making people's days happier. I love to be recognized by my clown name. I especially try to be a positive influence on kids and leave them with a message of confidence. We add fun to any activity.
How do you update your skills?
When we are not performing, we attend workshops to help us hone clown skills, improve makeup, and sharpen clown magic. This means we are the best clowns we can be. It is a noble art from the heart, and is G-rated. Some of us competed in clown competitions at clown conventions and won prizes.
Have you found some people fear clowns?
Yes, especially young children. If they are fearful of Santa or Big Bird, they are usually fearful of clowns, so we don't push it. We are respectful of their fear.
 What word or phrase describes you?
Optimistic.
What performances stand out for you?
We participate in festivals and parades in The Villages and entertain with balloon animals and painting faces at charitable events at the Polo Fields, such as autism, Alzheimer's, and MS. We also assist the Salvation Army's Christmas in The Villages. We entertained at Kids Beating Cancer and at a variety of clubs, schools, churches, soup kitchens, veterans' groups, Honor Flight, Relay for Life, nursing homes, assisted living residences, memory care facilities, Kids in Crisis, and Big Brothers/Big Sisters. If a group makes a request, we do our best to support their cause.
Greatest accomplishment?
The birth of my daughter Jamie; I am very proud of her. She gave me my wonderful granddaughter, Joey. However, I feel I may yet accomplish other great things.
What are you passionate about?
The younger generation, they are our future. They deserve positive direction and compassion from older adults.
What brought you to The Villages?
My husband Jack, who was interested in the golfing opportunities, so we took advantage of the lifestyle visit, stayed a week, and were hooked.
What other community service do you do?
I volunteer for Parady Cares Foundation.