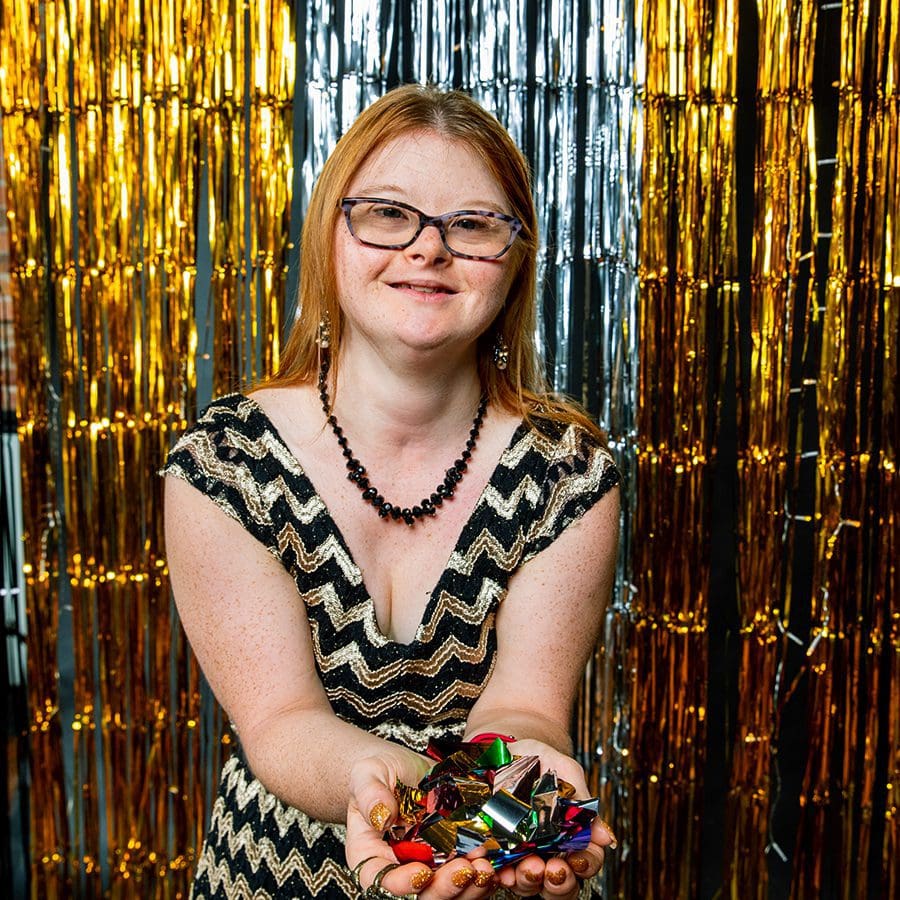 Allison Fogarty, 31
Company/Job Title: Doggie Delights by Allison, CEO and Dog Treat Chef
Job responsibilities: I develop and mix my own dog treat recipes with the help of my sidekicks (parents).
How I got into my career: I started my company in October 2017. I attended the first class of the Down Syndrome Association of Central Florida's Entrepreneur Academy. I knew I wanted to make dog treats instead of people food because I can do that myself and certification is much easier to achieve. To read more about what exactly led me to start wanting to cook, visit DoggyDelightsByAllison.com.
What makes you passionate about your career: I LOVE to cook and love it when dogs are excited to get my treats. I also know my treats taste good and are healthy for dogs.
My greatest career accomplishment: Making dog treats with my hero, Rachael Ray. Flying to New York, getting treated like a star, and showing Rachael how I make Sweet Potato Delights on TV was amazing! I loved it when she ate one of my treats and said that it was delicious.  
Advice for the younger generation: Dream BIG but start small and make sure that you really love it, because you'll have to keep doing it for a long time!
In my spare time: I love to go out to dinner and a movie with my boyfriend Brent.
After 40: My dream is to have a little shop to sell my dog treats out of, with an apartment above for my boyfriend and I to live in.