Ask the Expert: Shoulder Surgery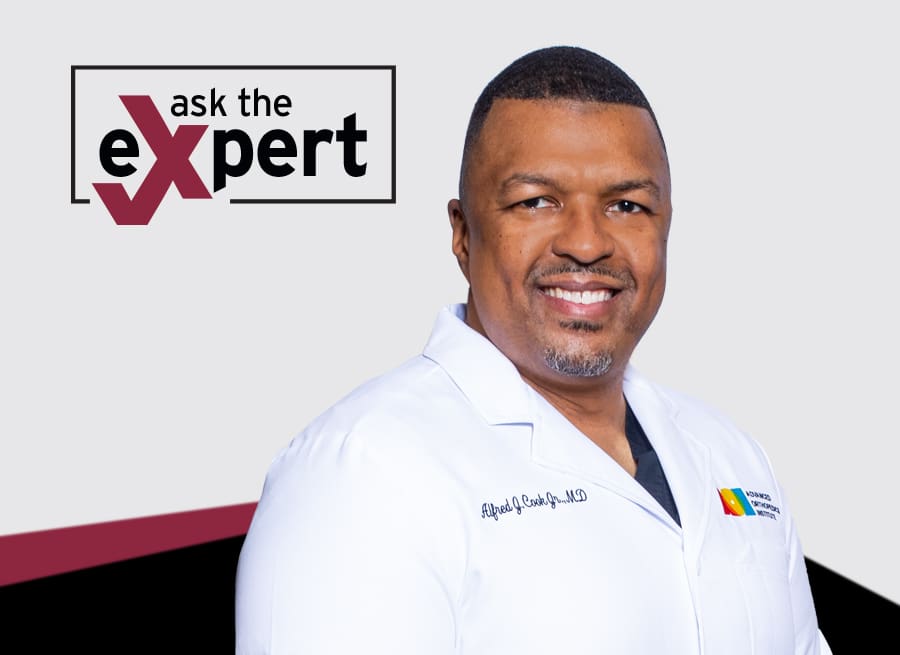 Alfred Cook Jr., MD
Orthopedic Surgeon at Advanced Orthopedic Institute
Can you tell me what's going on at AOI as far as shoulder surgery is concerned?
I have always tried to be a leader in cutting-edge approaches to shoulder surgery. I have served as a surgical navigator using imaging systems that deliver precise representation of a patient's anatomy during surgery, allowing for optimization of implant placement. This is important because anatomy is very difficult to see during the surgical procedure. I can tell you some things are on the horizon that will be revolutionary and cool. 
I'm also performing rotator cuff repair using biologic augmentation, which uses healing agents such as platelet-rich plasma (PRP), scaffolding, and stem cells. There are times when re-tears happen in patients following surgery. Biologic augmentation reinforces repairs and tendon healing. Let's say you do a rotator cuff repair and you're concerned about the tissue quality, which can potentially increase the re-tear rate after a repair. Biologic augmentation can be used as a means to lessen likelihood of a re-tear. Biologic augmentation is another avenue you can use to further reinforce the repair, and it also helps with healing time and patient satisfaction rates. I think this is the future of orthopedics. I feel that a lot of procedures we do now as orthopedic surgeons will be backed up with biologic augmentation treatment. 
We're also using CBD oil and other forms of pain management that don't require narcotic pain medication. That has been successful as an alternative means of addressing various issues for patients. 
Another thing I do is perform outpatient shoulder surgery. Previously, patients spent two or three nights in the hospital following shoulder surgery. When you're not in the hospital, there's a lower risk of infection after surgery. 
Also, having the ability to recover at home instead of the hospital gives patients peace of mind and makes recovery time easier. I estimate that 99.9 percent of my patients go home on the day of the surgery and start therapy the following day.