Boat Racing Returns to Lake Eustis
Boat racing is back!
On July 29th and 30th, the City of Eustis and Southern Outlaw Dragboat Association (SODA) have teamed up to bring back this widely popular event.
"Throughout the 1990s and early 2000s, the Eustis race was one of the most anticipated events on the circuit each year," Race organizer Jason Beecher says. "We have a lot of drivers who've raced on Lake Eustis previously and many have great memories of this event. Bringing the event back to the City of Eustis has generated a large amount of interest in the outboard drag boat racing community and we're expecting a very good turnout – 50+ race boats."
The racing will begin at 11 a.m. on Saturday and 12:00 p.m. on Sunday, running until approximately 6 p.m. on both days. The Lakeshore boat ramps will be closed on July 28th, 29th, and 30th due to the racing.
There will also be multiple events coinciding with the race.
The Eustis annual Back to School Bash will take place on Saturday, featuring vendors, food trucks, bounce houses, and more. From 12 to 3 p.m., the city will be distributing 100 backpacks per hour to local school-aged kids, with one backpack per child while supplies last.
Additionally, One Blood will hold the annual Golden Triangle Battle of the Badges blood drive on Saturday from 11 a.m. to 4 p.m. Residents are encouraged to donate in honor of local first responders who are competing for a coveted traveling trophy. Appointments for donation can be made on the One Blood website using the sponsor code 68143.
The Eustis Aquatic Center will also be open and free to the public from 12 to 4 p.m. Visitors can enjoy the pool and splash pad, but remember that swimsuits are required.
In the evening, the celebration continues with a high-energy performance by the local band TC and Sass at the bandshell from 6 to 9 p.m.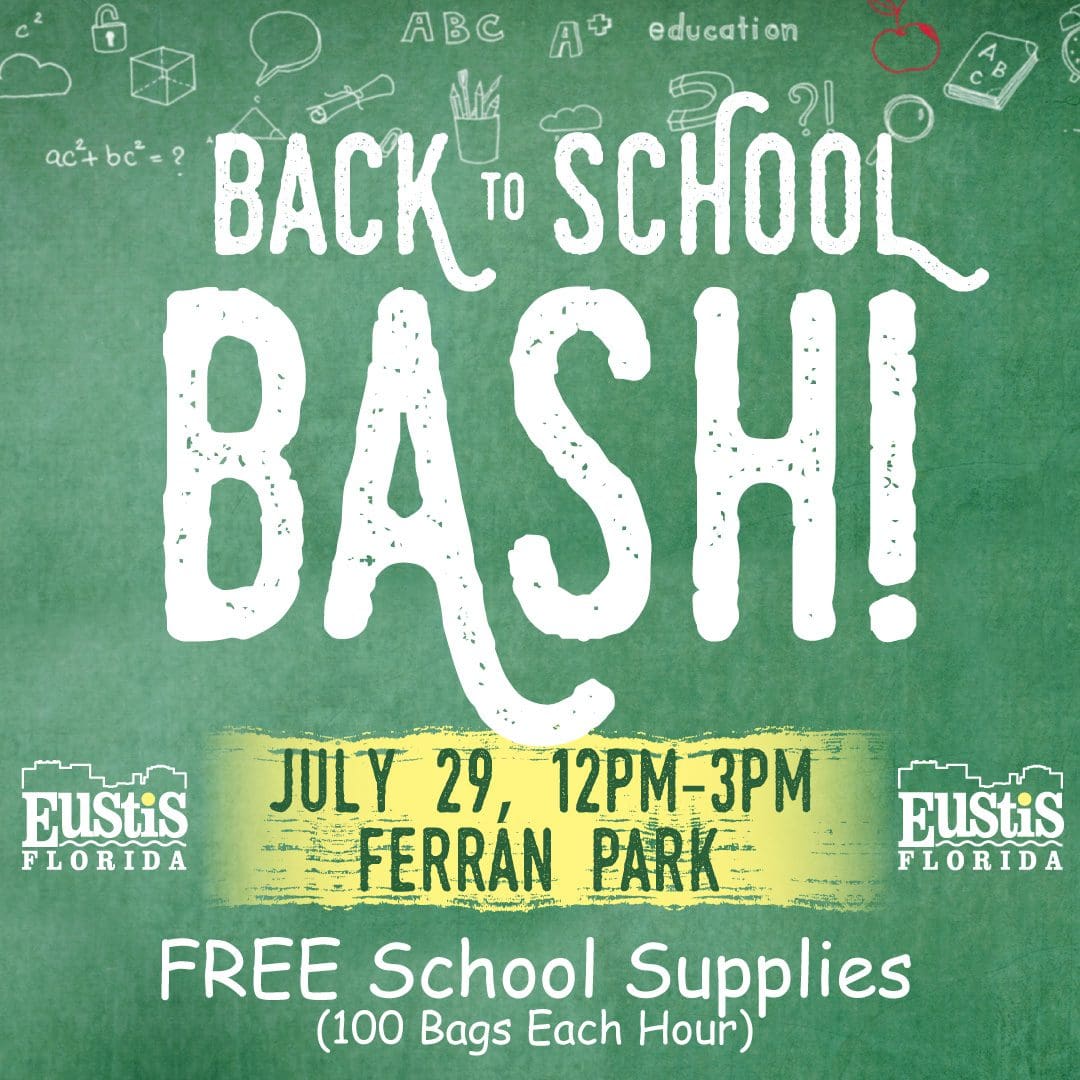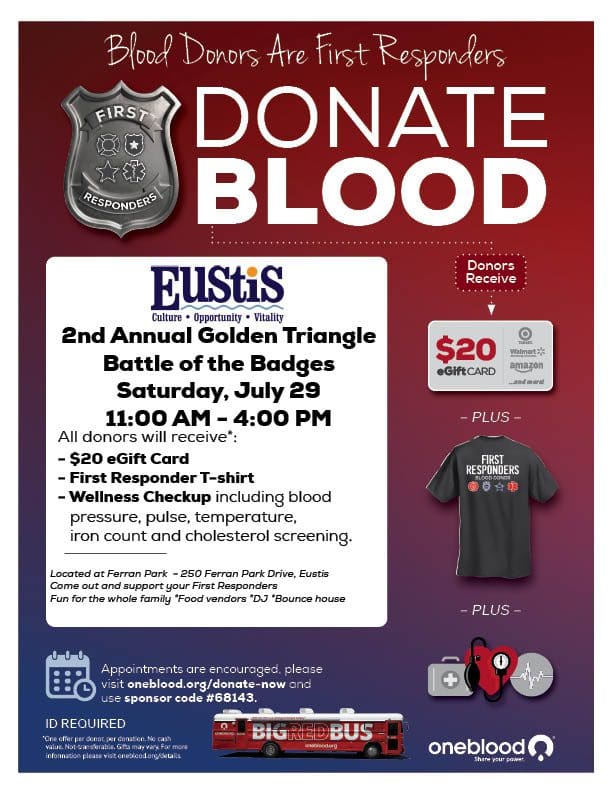 "It is going to be an action-packed day in Ferran Park," Events and Tourism Manager, Miranda Muir says. "We are excited to be working with so many community partners to bring yet another great event to Eustis."
More information on this and other upcoming events can be found at www.eustis.org or by calling the Eustis Events and Tourism Department at 352-483-5491.
Originally from the small town of Berryville, Arkansas, Cindy has become a multimedia specialist in journalism, photography, videography and video editing.
She has a B.S. in Communications from the University of Central Arkansas and is a correspondent for The Daily Commercial, LakeFront TV and Beacon College's PBS talk show, "A World of Difference," where she received an Anthem Award and Telly Award.
When she isn't working, Cindy spends time with her husband, Ryan, and son, David, traveling and taking photos of landscapes and wildlife.
Share This Story!