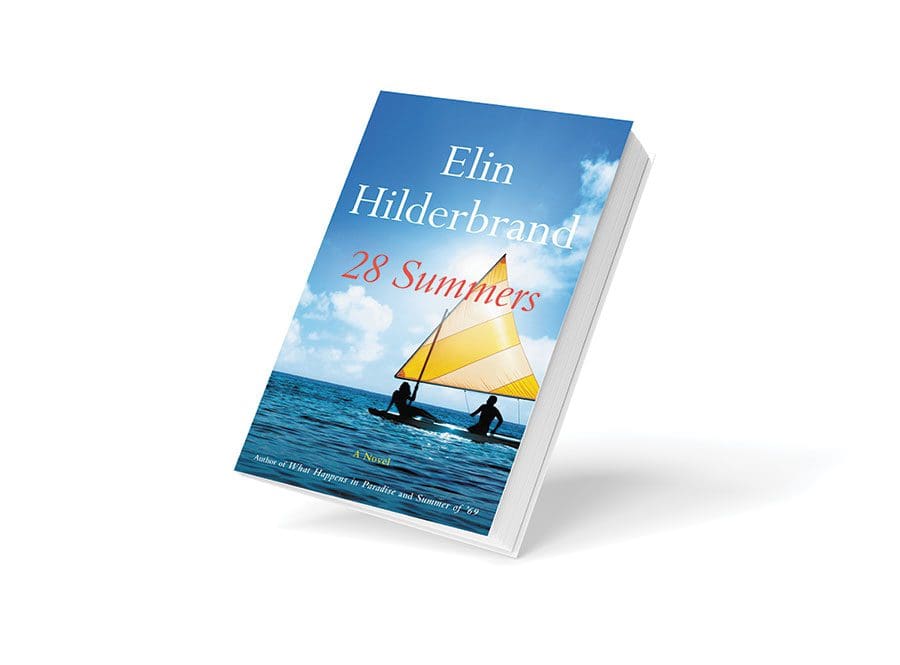 By Elin Hilderbrand. A memorable beach read!
What makes a book a beach read? What makes a book a GOOD beach read? These two questions have been posed by our facilitator Nancy Myers, and Bookworm members are asked to consider them when reading "28 Summers" by Elin Hilderbrand. 
Hilderbrand employs an unusual start to each of the 28 summer chapters with a paragraph that begins, "What are we talking about in ___?"  This section encourages us to relive our memories for that year, and a clever way to put the chapter in context. 
In "28 Summers," we get swept away to Nantucket Island where Mallory Blessing has lived since she inherited her aunt's beachside cottage. But Mallory is dying of cancer. She tells her 19-year-old son Link that there is an envelope in the desk drawer. The envelope says: 'Please call.' 
All that is inside is a slip of paper with a phone number on it. When Link dials the number, a man answers, "Jake McCloud."  How could his mother know Jake McCloud, the man whose wife is running for president? Jake says to tell his mother to hang on and that he's coming. 
Flash back 28 years as Mallory says a jubilant goodbye to her roommate in New York City and moves into the cottage to begin her new life on the island. Her newly engaged brother Cooper wants to have his bachelor party there over the Labor Day weekend, and invites his two fraternity brothers, Jake McCloud and Frazier Dooley. 
The stage is set for a heartfelt, often bittersweet story involving Mallory, Jake, Frazier, and a cast of well-drawn characters. After that first fateful and nearly catastrophic Labor Day weekend, Jake and Mallory form a bond. Drawing on the movie, "Same Time Next Year," they agree to spend every Labor Day weekend together at the cottage. 
As the decades unfold, we are captivated by their lives. We cheer for them when we approve of their actions, and we get very distressed when they make choices we don't agree with. We applaud their happiness and cry with their sorrows. We don't want the story to end. Thus, this novel has many of the ingredients needed for a quintessential beach read. Be sure to put it in your 'to-be-read' pile. 
Find this summer read on Amazon.