Book Club: The Last Castle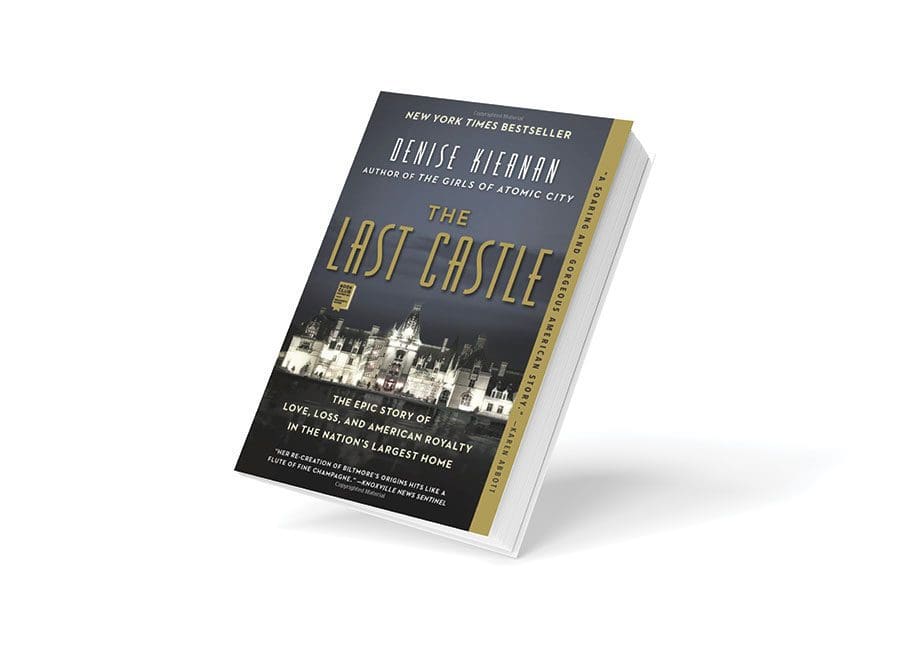 The Epic Story of Love, Loss, and American Royalty in the Nation's Largest Home' by Denise Kiernan. A fascinating look at life in the 'gilded age!'
George Vanderbilt was one of the wealthiest men in America at age 25. When Vanderbilt visited the mountainous area of Asheville, North Carolina in 1888, he became captivated with its beauty and began his quest of acquiring land in the area to build a home. 
The plans for a rustic retreat soon transformed into a 250-room mansion named Biltmore. Tasked with the enormous job of building the mansion are the elite craftsmen and artisans of the day. Among them are architect Richard Morris Hunt, landscape architect Frederick Law Olmsted, and building engineer Rafael Guastavino, all icons in their fields. 
As the building of Biltmore progresses, the area reaps the benefit of Vanderbilt's generosity. Additional railroad lines are laid, and the town has electric lighting. Hundreds of men are hired to work at the construction site and businesses furnishing the building supplies flourish. 
Vanderbilt furnishes the mansion with lavish marble, priceless antiques and art, exquisite tapestries and thousands of books. He continues to buy up land and then begins replanting the forests that had been devastated by over-lumbering. The skillful management of these forests laid the groundwork for future forestry practices that are now the gold standard in silviculture. Eventually 86,000 acres of the forest would become the nation's first national forest. 
Vanderbilt married Edith Stuyvesant Dresser in 1898. Together, their generosity continues to improve life in the region by investing in programs, industries and schools. After George's untimely death in 1914, Edith takes over running the estate with exceptional business acumen. As their daughter Cornelia matures, she steps into the role that her mother so ably filled. Today, Cornelia's grandsons are on a mission focused on preserving the legacy of George and Edith by continuing the operation of the mansion and the estate's businesses. 
Read this book and you will immediately plan your trip to visit the magnificent Biltmore estate. A tour of the mansion instantly transports you to the Victorian era. If you have already visited the estate, reading this book will entice you to bask in the glow of this glorious castle, and its environs, once again.