Buc lovin' barkeep, Lexi Wyatt, starts new business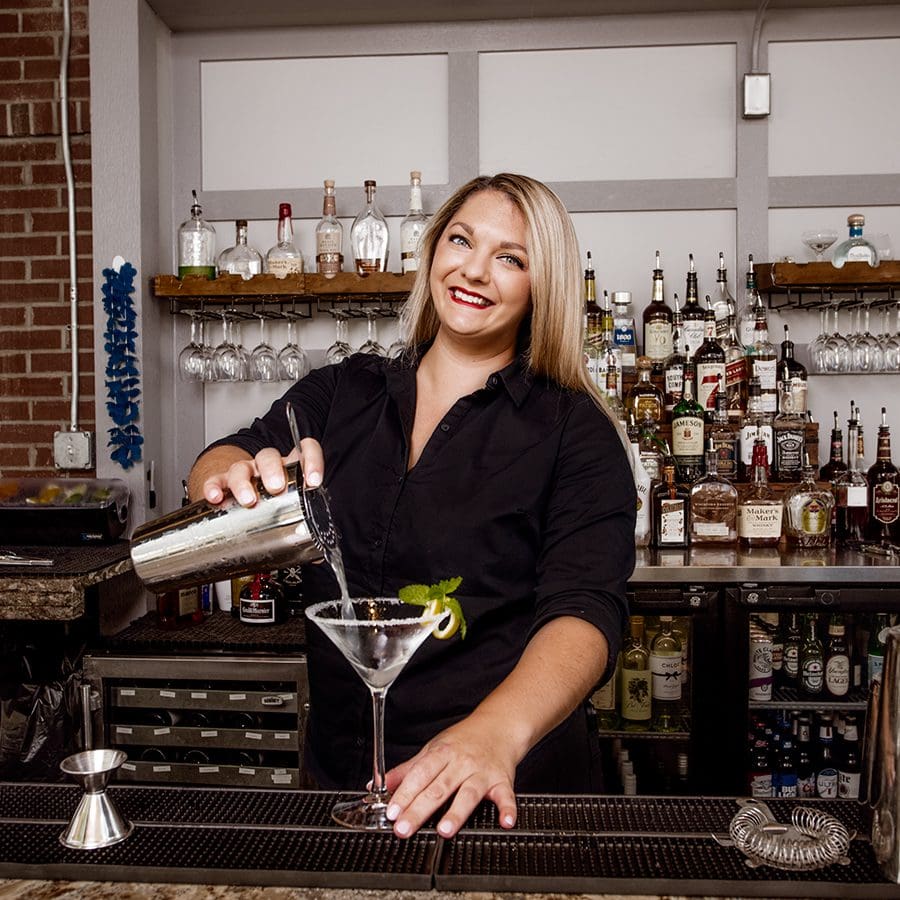 Lexi Wyatt at Orange Blossom Country Club
Bartending is a grind. On the best day, you meet amazing people, strain your back lifting a keg, and walk home with a wad in your pocket. On the most challenging day, someone tells you to "smile more" and you jam your finger changing a keg. 
When I feel like giving up, I go visit Lexi Wyatt, a 5-foot-10 green-eyed beauty who inspired me with her positive attitude right away. She tends bar full-time at Chop House in Lake Sumter Landing. 
"I tried college, but it wasn't for me," she says. "Sitting in a classroom didn't feel intimate. I prefer interacting with people."
In 2011, when she was just 18, Lexi left Tampa and followed her dad to The Villages. Her mom and sister Rachel followed later. 
"My first job was at Ruby Tuesdays in Spanish Springs. I started out as a host, moved to server, then started bartending when someone called out sick for an emergency," Lexi says.
She took to the new job immediately.
 In 2015, she really found her footing at Orange Blossom Country Club, an FMK property.
"They pushed and nurtured me; I'm really lucky and grateful," Lexi adds.
She also speaks highly of her many loyal regulars and says that coming in every day isn't work at all. It brings her joy. 
"I love the way you can make a connection based on the little things and then build relationships."
For example, one of Lexi's favorite regulars, Linda Engelbrecht, a realtor, told her that she loved Tom Brady. They bonded right away. 
"I'm a huge sports fan, so when the Bucs won the Super Bowl we just cheered them on together. It's like a sisterhood."
Lexi, now 31, has branched out with live-in boyfriend Nick to start a golf cart rental/repair place called "Golf Cart Gal," which they run out of their home in Lady Lake. 
But she has no plans to give up the jigger any time soon. 
"We hope our business succeeds, but I know I would stay behind the bar a couple nights a week for my social life and mad money," Lexi says. "I just love what I do."